Get a taste of California's Bohemian spirit and delicious seasonal cooking with a memorable trip to Berkeley. Here, travelers can explore a wide array of tourist attractions, from unique botanical gardens and art museums to prestigious universities and elegant restaurants. Thanks to its cultural legacy, this fantastic city also serves as an intellectual center, with a rich diversity of Neoclassical buildings overlooking the scenic Bay Bridge. 
But beyond that, Berkeley is also appreciated as an excellent culinary destination. Interestingly, Berkeley happens to be the birthplace of the local organic food movement in the 70s, eventually forming the so-called Gourmet Ghetto. Gladly for all food lovers, the city of Berkeley is now quite abundant in high-class restaurants and cozy taverns serving incredibly delicious, diet-crushing dishes. So, if you're into one-of-a-kind gourmet dining, do not miss out on the exquisite dishes and desserts, served at the best restaurants in Berkeley.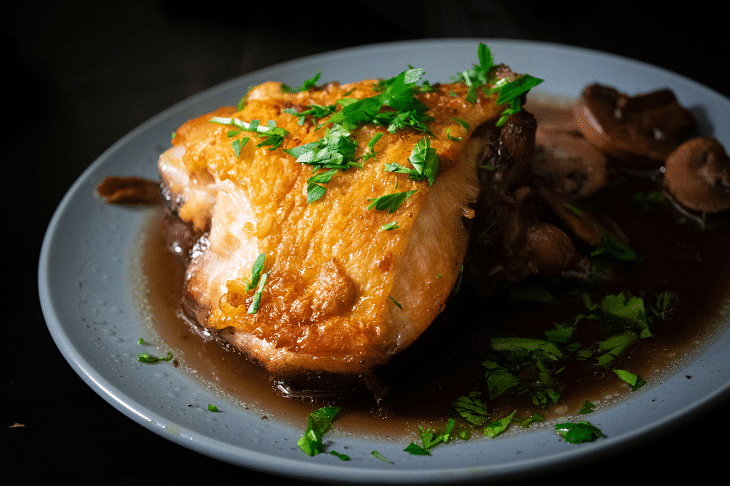 1. Rivoli Restaurant
If you'd love to savor delicious food, served creatively, book a table at the top-rated Rivoli Restaurant. It boasts an extensive wine collection, excellent, attentive service, and lively atmosphere. The mission of Rivoli is to serve high-quality food, mostly organic produce, cooked by skilled, passionate, and creative chefs. No wonder it's referred to as one of the best dinner establishments in town.
2. Zachary's Chicago Pizza
Zachary's Chicago Pizza is amongst the best pizza restaurants in Berkeley. Here, you can expect excellent pizza varieties, tasty fillings, and even more diet-oriented options. If you're here for the very first time, you must try Zachary's Chicago Style Stuffed Pizza or the half-baked options. Either way, you'll surely fall for Zachary's pizza favorites. To satisfy the needs of vegans and vegetarians, the restaurant also offers a decent number of gluten-free, vegan-friendly pizza varieties. 
3. Chez Panisse
Another vegan-friendly restaurant with a fantastic range of French and American meals is Chez Panisse. Back in 2015, this highly-ranked restaurant won the Certificate of Excellence for four consecutive years. Wine lovers will surely fancy the full range of wine varieties, as the list changes every day. If you take a look at the reviews, Chez Panisse is most appreciated for its fantastic ambiance and welcoming staff. 
4. Rick & Ann's
Often described as an excellent stand-by breakfast & lunch restaurant, Rick & Ann's is the perfect place for a delightful breakfast. From delicious waffles to burgers and fries, Rick & Ann's is nothing but a perfect place for food lovers. This restaurant also boasts reasonably priced pancakes, French toast, and other desserts, as well as a nice assortment of regular food and vegan options. 
5. La Note 
Located in the city center, La Note is most known as a Provencal dinner restaurant in Berkeley, with a delightful range of local dishes and desserts. Most guests are impressed by the authentic rustic setting and pleasant dining atmosphere. This excellent place offers a diversity of fruit juices, sodas, French roasted coffee, regular pancakes topped with butter and/or syrup or oatmeal pancakes priced at $4.90.
6. Bette's Oceanview Diner
Bette's Oceanview Diner is, without a doubt, one of the best egg restaurants. Here, you can try home fries and black beans, topped with sour cream, over-medium, poached, soft or hard-boiled eggs, or egg whites only. One of the best egg meals here is Huevos Rancheros (sunnyside eggs with melted cheese, sour cream, tortilla, and salsa) priced at $7.25. You see, the chefs at Bette's know how to turn a typical egg dish into a gourmet breakfast. 
7. Wood Tavern Restaurant
Situated in a charming neighborhood, Wood Tavern Restaurant impresses its guests with delicately prepared dishes by the best chefs in town. This contemporary, rustic place guarantees delicious, reasonably priced meals with local and fresh ingredients. Inspired by the traditional California culture and cuisine, Wood Tavern is known as one of the most elegant dinner restaurants. From seafood dishes to unique mousse cakes, Wood Tavern is a must-visit location.
8. Angeline's Louisiana Kitchen
If you're visiting Berkeley anytime soon, make sure to stop by Angeline's Louisiana Kitchen. This authentic restaurant is the perfect place to catch up with old friends. But you'll need to make a reservation first. Also, it's one of the best restaurants in Berkeley, with a wonderful selection of unique dishes, such as the mouth-watering Wild Mushroom Jambalaya, priced at $15.00.
9. Comal 
If you love Mexican or Latin cuisine, you'll surely have a lovely dining experience at Comal. This cozy restaurant, located in the busy Arts District, features a beautiful al-fresco beer garden, and a chic dining area. From affordable Mexican craft beverages to house-made sangrias and local beers, Comal is undoubtedly one of the best Mexican restaurants in Berkeley. 
10. Belotti Ristorante E Bottega
Known as one of the best European & Italian restaurants in Berkeley, Belotti Ristorante E Bottega promises quick service, traditional flavor, and elegance. With its wide selection of drinks and cocktails, Belotti presents Italy's most traditional dishes with a stylish, contemporary touch. Come in to enjoy Italian pasta (Tortelli, Bigoli, etc.) and wash it all down with a glass of excellent wine.
11. Eureka 
If you feel like having a gourmet burger, Eureka is the perfect spot for you. Here, you can enjoy weekly events and "Hoppy hours" with beer and other craft beverages, as well as gourmet cowboy burgers. So, if you're looking for the best gourmet restaurant with craft beer and delicious meals at reasonable prices, book a table at Eureka. P.S. Eureka's fish tacos and cowboy burgers are an absolute must-have. 
12. Jupiter
Jupiter Restaurant is one of East Bay's busiest and most appreciated brew houses and restaurants in Berkeley. There's wood-fired pizza and delicately handcrafted beer for everyone. Located in the heart of Berkeley, Jupiter's interior design is pretty much inspired by Germany's oldest bars. This place is not only rare in style but exudes freshness and charm. Come inside to enjoy top-notch beer and delicious local food served at one of the finest restaurants for dining.
13. Gather
Gather Restaurant is one of the fewest restaurants in Berkeley, inspired by the organic food movement. There are also fine craft beverages and wine originating from Northern California. All foods and ingredients are of the highest quality – they come from sustainable sources, farmers, and ranchers.  No wonder why so many food lovers love to gather at this particular restaurant. It's merely one of the greatest restaurants to eat at.
14. Skates on The Bay
Opened in the 80s, Skates on The Bay serves an incredibly large number of regular and vegetarian-friendly meals. It's one of the top-rated lunch restaurants, with stunning views of the Golden Gate Bridge, beautiful interior design and fresh food. Skates on the Bay is a perfect location for weekend lunch with the family and friends. Guests at Skates on The Bay particularly love the lobster bisque, Key Lime Pie and Fillet Oscar. 
15. Kirala
Established in the late 90s, Kirala is one of the oldest and best sushi restaurants in Berkeley. Here, you can savor all sorts of sushi alongside unique grill specialties and desserts that are only served here. Some of the best desserts at Kirala are the homemade sweet potato pie ($7), and the Matcha Green Cheese Cake ($8.25). The service is quick and efficient, although the restaurant is usually quite busy.
16. Iyasare
Iyasare is often described as the best Asian restaurant for sushi and salads with miso dressings, fresh vegetables, and mushrooms. This cozy place serves traditional Japanese and Asian cuisine, perfect for quick lunch and dinner. Vegans and vegetarians will also love Iyasare for its delicious healthy menu. From rustic comfort foods and distant flavors, Iyasare promises an excellent dining experience. 
17. Trattoria Corso
If you fancy traditional European and Italian cuisines, you must visit Trattoria Corso – one of the best Italian restaurants in Berkeley. This place offers a whole lot of typical Italian foods, such as tagliatelle, baked polenta al-Forno or chicken meatballs in a red sauce with polenta. This elegant restaurant offers attentive service and quality food at reasonable prices (price range – $20-80).
18. Burma Superstar
Burma Superstar is a superb Asian restaurant combining tastes, spices, cooking techniques, and ingredients from Burma, India, China, Thailand, and Laos.  Here, guests will experience rich flavors and aromas thanks to the coastal and tropical characteristics of the country. Some of the best Asian dishes at Burma Superstar are the fried yellow bean tofu, served with soy & chili sauce. Now you know why it's ranked as one of the busiest Asian restaurants in Berkeley.
19. Julia's restaurant
Apart from the friendly staff and tasty meals, Julia's restaurant features a stunning high-ceilinged dining area exuding an aristocratic vibe. The French menu at Julia's is also perfectly executed and well selected.  Besides eating in a castle-like setting, Julia's restaurant boasts an excellent wine list and food presentation. No wonder it's one of the top-rated family restaurants in Berkeley.
20. Venus Restaurant
To give their guests a splendid lunch or dinner adventure,  Venus Restaurant relies on fresh, sustainable ingredients and creative cooking techniques. The menu features both traditional and vegan breakfast entrees, such as the Country Breakfast ($8) and the Asian Harajuku Tofu Scramble (Vegan, $10). The owners believe in the natural preparation of the food without cans, freezers, or microwaves. As classy as it is, Venus Restaurant is one of the most elegant boutique places to eat at in Berkely.
Conclusion
Whether you prefer American, Italian, or an Asian cuisine, the charming city of Berkeley, California, will surely satisfy your taste buds. Even if you're on a strict diet, you can still allow yourself to savor delicious food, delicately prepared by experienced and creative chefs. Thanks to their excellent cooking, quick service, and menu options, these restaurants made it on our list of top 20 of the best restaurants in Berkeley.  Next time you're in town, make sure to stop by one of these incredible places. 
Please share this blog post if you found it helpful!