Whether you are a local o just passing through Tallahassee has much more to offer than tourist places. Enter our list of the best boutiques in Tallahassee!
If you come to Tallahassee you will find a plethora of places that will make you feel right at home due to the cheerful disposition of the locals, coffee shops, restaurants, and nightclubs that has nothing to be jealous of big cities places. If what you are looking for is beauty boutiques where you can look for trendy clothes then you are in the right place, because Tallahassee has you covered in that aspect. Here is a list of the most beautiful boutiques in Tallahassee.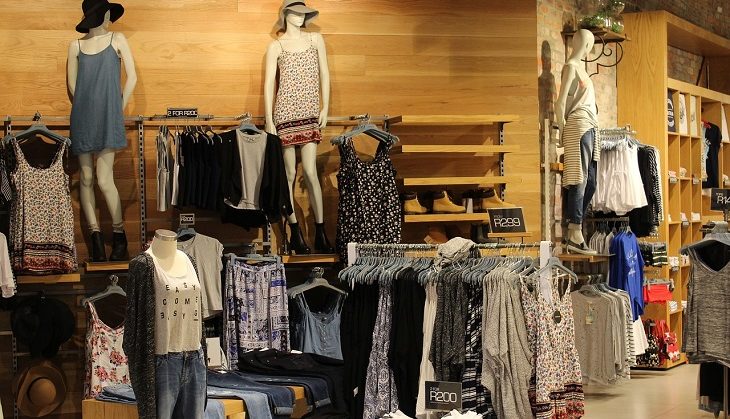 1. Sparkle
Sparkle is known for its open spaces, the quality of its couture and friendly staff. They have everything you are looking for, it doesn't matter what size you are looking for, Sparkle won't shut you out. 
Not only Sparkle sell good quality clothes, but they also sell other complements such as shoes, belts, sandals and whatever it is you are looking for to feel beautiful, Sparkle has it. 
Sparkle is open every day, Monday to Saturday from 10:00 am to 7:00 pm and on Sunday Sparkle open from 1:00 pm to 5:00 pm
2. Narcissus Style
Narcissus has been offering their services to all the women of Tallahassee for more than 25 years,  Narcissus originated in Tallahassee's Market District and since then they are known for their classic and sophisticated outerwear clothes, fashion accessories and beautiful shoes for all the girls that are looking for the latest trends. If you are looking for a unique experience and excellent customer experience come to Narcissus.
Narcissus's store hours are Mondays through Saturdays from 10 AM to 7 PM and Sundays from 12 PM to 6 PM.
3. Lady Luck Boutique
If Lady Luck Boutique had a motto it would be 'We don't follow trends, we create them.'
They are located in the Prime of Tallahassee and close to downtown FSU Campus. Lady Luck Boutique is dedicated to offering women the best quality in clothes, accessories, and handbags to incredibly affordable prices.  Lady Luck Boutique has something for every occasion, not only that they believe that affordability does not equal cheap, so you know is their mission to offer the best service and quality regardless of the price.
Their store hours are:
Tuesdays to Fridays from 11 am to 6:30 pm.
Saturday from 11 am to 5 pm and
Sundays & Mondays the boutique is closed. 
4. Copper Closet Boutique.
This beautiful boutique is known for the quality of their clothes and to offer to their customers a great diversity of sales. Copper Closet Boutique also features a pre-loved section, here you can find previously owned items of well-known brands, all these items are almost brand new and carefully preserved. 
When you visit Copper Closet Boutique's website you can find their most amazing feature which is their spin the wheel roulette, it features from 10% to 50% clothes discounts. The only thing you have to do participate is to visit their website and subscribe to their emails section for a chance to win up to fifty percent off your entire purchases. Don't waste more time, and visit this amazing boutique. An easy choice for one of the best boutiques in Tallahassee.
5. Diva's & Devil's House of Style
If you are the kind of woman who tells a story through your clothes this beautiful boutique is perfect for you. Diva's & devil's specialize in authentic one-of-a-kind vintage clothes, clothes from the 70's, 80's and 90's kind of clothes, the golden years of fashion, the goal is to find this authentic vintage clothes and bring them back to life with new owners.  this boutique also offer you popular clothes brands like One teaspoon, free people, Blank NYC, and chaser.
Diva's & devil's shop hours are: Monday to Saturday from 10:00 am to 7:30 pm and Sunday from 10 am to 6 pm.
6. Rebel's Midtown Boutique
If you are looking for the perfect assemble to impress look no further Rebel's midtown boutique has everything you are looking for and more. From very affordable clothes to beautiful accessories and complements. No matter what your size is, this boutique located in midtown Tallahassee will make you feel right at home. If you are a gentleman looking for classic outdoor clothes Rebel's Midtown boutique has a diverse selection of men's clothing brands.  This Tallahassee's Boutique motto is "Look like a million bucks without spending a million bucks!" You can never go wrong, visiting them.
You can visit them: Tuesdays to Saturdays from 10:0p am to 7:00 pm and
Sundays from 12:00 pm to 5:00 pm Mondays are closed.
7. Henri Girl 
Located near Florida state university in Tallahassee, this boutique was founded in 2007.
Henri girl's mission is to empower girls and women to be the best version of themselves and to always be confident, the clothes we wear always have a story behind. Henri Girl Boutique help us to find our style.
If you feel lucky today, visit their website and spin the wheel and try your luck. Henri Girl Boutique will offer everyday discounts to their exclusive customers.
8. Sparkle by Madison
This cozy clothing boutique is located in the heart of  Tallahassee, Florida. If you are working on a tight budget this boutique is perfect for you. Sparkle by Madison offers you Trendy clothing, jewelry & accessories under $30. The proud owner, Madison McDaniel, will help you find the perfect garments to wear for a night in town or your everyday life.
9. Gipsy Rose Boutique
Gipsy Rose Boutique specializes in affordable apparel and accessories, their main goal is to offer every customer a unique and personalized experience. This boutique, located in Tallahassee, Florida is inspired in coastal travel and art, they offer you a stress-free environment. The store is adorned with birdcages where every door is open and full of symbology. This is one of the "must visit" boutiques in Tallahassee! 
10. Fab'rik Boutique
With more than 40 locations nationwide, Fab'rik is a leading fashion franchise. This fashion boutique was founded 14 years ago, and since then their main goal has been to help women find a place that sells affordable clothes and accessories.  Affordability, quality, high customer service, and amazing staff are words that can describe this beautiful fashion boutique. 
11. Walter Green Boutique
Founded in 2013, this quaint fashion boutique is known for its diverse selection of spring swimwear, not only that they also offer their customers unique clothes for every customer. When you shop at Walter Green, you will never find someone else wearing the same clothes as yours.
If you are looking for formal clothes, black tie dresses, jewelry or colorful bay's you should visit this boutique.
12. Absolute Haven Bridal Boutique
Finishing off our list of the best boutiques in Tallahassee is Absolute Haven Bridal Boutique! Located in midtown Tallahassee, this Bridal boutique has been around since 2008. Their mission since then has been to help brides to find the perfect dress to fulfill their childhood fantasy on their special day. It is their priority to offer the best quality for their garments along with unique and stylish wedding dresses. Their focus is always on the bride to be, every item is carefully hand-selected, Absolute Haven Bridal Boutique offers all there is to offer, all their prices are under $2000.
Conclusion
Fashion is not about how expensive our clothes are or about what brands do we wear, fashion is about how we wear them and how we combine them to create a unique masterpiece. Every one of these boutiques in Tallahassee has several things in common, they offer us affordable prices without losing their quality.
Artistic, relaxed, liberated, gypsy or chic. Regardless of what fashion trend you follow, the very first thing you should look for when you are shopping is your comfort.  Fashion is about feeling free in our skin, the wide variety of trends and styles is an example of that. It doesn't matter what you are looking for. Here, on Exploreist our main goal is to help you find what you need.
Clothes or accessories, shoes, boots or sandals Tallahassee has nothing to envy to big city's stores, all the boutiques listed above are known for the quality of their items, whether you are local or just passing through shopping locally is the way to go.