More than just a destination for college spring break, Fort Lauderdale, found on Florida's southeastern coast, is full of sunshine and white sandy beaches. Known as the Yachting Capital of the World, this place is also beloved for incredible restaurants, boutique shopping, and thriving nightlife. Just 25 miles north of Miami, Fort Lauderdale is the perfect location to experience quintessential Florida. Also home to an impressive amount of golf courses, an admirable collection of museums, and an unbeatable 3,000 hours of sunshine every year, there's so much to love in this state. A yearly average temperature of 75 degrees Fahrenheit makes the city a desirable destination any time of the year. Whatever your reason for visiting, there are so many amazing things to do. Read on to discover this extensive list of things to do in Fort Lauderdale, and get Florida dreaming!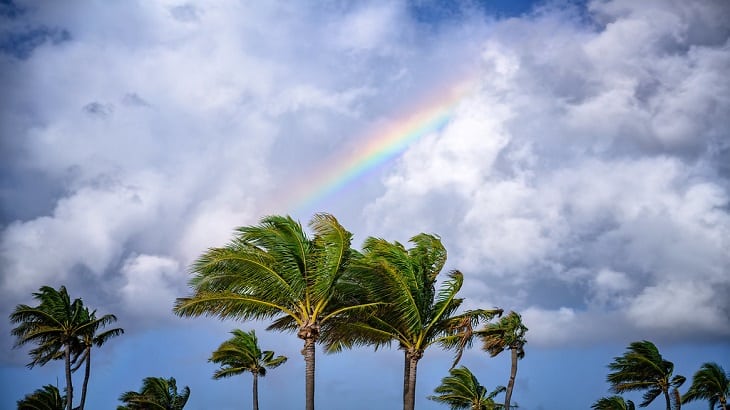 1) Fort Lauderdale Beach 
At the top of the to-do list for anyone visiting Florida are the beaches. Fort Lauderdale Beach is a gorgeous expanse of stretching sand set against sparkling blue waters. The Fort Lauderdale Beach Promenade is the best place to start at Fort Lauderdale Beach, connecting the beach with places to rent bicycles, restaurants to dine at, and shops to do some souvenir shopping. Many hotels line the periphery of Fort Lauderdale Beach, making it a popular place to stay. Whether you're just coming to sunbathe or want to try a new outdoor adventure, you'll find it at Fort Lauderdale Beach.
2) Las Olas Boulevard
The place to go for shopping and dining in Fort Lauderdale, Las Olas Boulevard should be visited at least once by every Fort Lauderdale tourist. Running from Andrews Avenue in the Central Business District to A1A and Fort Lauderdale Beach, Las Olas Boulevard is a beautiful street adjacent to canals and the oceanside. More than just a tourist destination, Las Olas Boulevard is also frequented by locals for business and leisure. Stroll down Las Olas Boulevard and feel the vibrant energy of Fort Lauderdale, with al fresco dining, art galleries, and over 65 one-of-a-kind shops. Additionally, be sure to spend time at Las Olas Beach which is the perfect place to watch the sunset.
3) Bonnet House Museum and Gardens

Once the home of wealthy Chicago-born artist, Frederic Clay Bartlett and his wife, Evelyn Fortune Bartlett, the Bonnett House Museum and Gardens is a must-see for any art or architecture lover. A beautiful expanse of 35-acres, with immaculately kept garden grounds, the Bonnet House Museum and Gardens showcases art by Frederic as well as his personal art collection he amassed. The gardens are equally stunning to walk around and offer a welcome respite from the hustle and bustle of downtown Fort Lauderdale.
4) Intracoastal Waterway
Known as the Venice of America, Fort Lauderdale is connected by a network of canals, inlets, and waterways that comprise the Intracoastal Waterway. There are a number of ways to experience the Intracoastal Waterway while in Fort Lauderdale, from water taxis to kayak rentals. Although the waterways are best seen on the water, if you prefer your feet on dry land, it's easy to experience the Intracoastal Waterway restaurant-side from one of Fort Lauderdale's many venues. Riverfront cruises chartered by companies such as Fort Lauderdale Riverfront Cruises are an additional way to experience the waterways without getting wet.
5) Hugh Taylor Birch State Park
Hugh Taylor Birch State Park is located within Fort Lauderdale proper and offers an incredible natural refuge of 180-acres. Swimming, camping, picnicking, and canoeing are all some of the options available at Hugh Taylor Birch State Park, making it a favorite with locals and tourists alike. Open daily from 8 am to 5:30 pm, Hugh Taylor Birch State Park is $6/vehicle upon entry. The park is known as Fort Lauderdale's Central Park, and one can easily while away a day at Hugh Taylor Birch State Park.
6) Riverwalk Fort Lauderdale 
Another win for Fort Lauderdale's green spaces is the Riverwalk Fort Lauderdale which hugs the North River. Part of the Downtown Riverwalk District, the Riverwalk is comprised of local businesses, ten parks with exercise stations, and historic sites. An easy place to spend an afternoon meandering through Fort Lauderdale, the Riverwalk Fort Lauderdale hosts ongoing activities such as the Monthly Sunday Jazz Brunch, held on three different stages in Riverwalk Park.
7) Port Everglades 
To really experience the seaport experience of Fort Lauderdale, complete with yachts, cruise boats, and working boats, head to Port Everglades. One of the busiest cruise ports in the world, Port Everglades is nonstop action of trade and tourism. Comprised of three municipalities: Hollywood, Fort Lauderdale, and Dania, Port Everglades is a testament to the international influence of the area, and the role it plays in America's connection to the Atlantic.
8) Stranahan House
One of the first homes to be erected in Fort Lauderdale by pioneers Frank and Ivy Stranahan, the Stranahan House is the oldest remaining original structure in Fort Lauderdale. Surrounded by towering skyscrapers, it's clear to see how the Stranahan House has stood the test of time. A visit to the Stranahan House is a look into the rich past of Fort Lauderdale, and the home has served as a trading post, post office, town hall, as well as being the home to the Stranahan family. Daily guided tours start at 1 pm, 2 pm, and 3 pm and must be booked online ahead of time.
9) Sun Trolley
A ride on the Sun Trolley is a breezy and fun way to see the city of Fort Lauderdale. The trolley runs throughout downtown and is an easy hop-on-hop-off way to stop at stores, restaurants, and beaches. The Fort Lauderdale trolley system has recently gone to an all-free model meaning you can't miss this too-good-to-be-true deal. Head to hotspots like Las Olas Boulevard, the Riverwalk, and downtown, without worrying about parking or traffic.
10) Broward Center for the Performing Arts
The Broward Center for the Performing Arts located in downtown Fort Lauderdale helps to elevate the city culturally. A treasure for locals, the Broward Center for the Performing Arts hosts theater, comedians, and musical acts. Though the center has certainly been affected by Covid, there are still events running such as the upcoming Benji Brown, or the musical performance Shades of Bublé: A Three-Man Tribute to Michael Bublé. Check the website to get the latest updates about event availability.
11) NSU Art Museum Fort Lauderdale
The NSU Art Museum Fort Lauderdale is another cultural gem. The 75,000-square-foot modernist building designed by Edward Larrabee Barnes is inspiration enough, yet when you step inside you'll truly be transported. Explore art throughout the ages, with some 7,500 works. Known best for its post-war, avant-garde European Cobra artists as well as the largest collection of American painter William J. Glackens, there is always something to learn at NSU Art Museum. Closed on Mondays, NSU Art Museum offers Free First Thursday "Sunny Days" if you're in Fort Lauderdale at the beginning of the month.
12) History Fort Lauderdale 
Dive into the historical make-up of Fort Lauderdale at History Fort Lauderdale, a three-museum campus. Watch history come alive through exhibits, historical walking tours, and ongoing events. Housed in the largest collection of historic buildings remaining in Broward County, History Fort Lauderdale is worth visiting the grounds alone. The museum is open seven days a week from 10 am – 4 pm, and docent-led walking tours happen at 1 pm, 2 pm, and 3 pm.
13) International Swimming Hall of Fame
Even if you're not a swimmer, the International Swimming Hall of Fame covers fascinating sports-ground. Discover the history of swimming as it evolved through different cultures and times, as well as exploring renowned swimming legends. Dive into the regional history of Fort Lauderdale's relationship to swimming, or take in rotating exhibits like Synchronized Swimming, Marathon Swimming, or the History of Water Polo.
14) Swap Shop & Thunderbird Drive-In Theater
The largest daily flea market in the world, the Swap Shop & Thunderbird Drive-In Theater is also comprised of 14 drive-in movie theater screens. An "only-in-Florida" destination, the Swap Shop is a thrifter's and movie-goer's dream. If you're both of those things, even better! Onsite is also the Free Ferrari Museum, an unexpected bonus. Amusing for people of all ages, bring the whole family to the Swap Shop & Thunderbird Drive-In Theater.
15) The Wharf Fort Lauderdale
The Wharf Fort Lauderdale is a charming section of the Las Olas Riverfront that consists of bars and restaurants. Nautically-themed, The Wharf Fort Lauderdale offers outdoor dining and entertainment. With four bars and five restaurants, you can choose from a variety of cuisines that includes casual lunch to James Beard-nominated chef, José Mendín's Riverfront. Reopening on January 28th, The Wharf will be operating at a limited capacity and requires reservations.
16) FATVillage Arts District
Feel the artistic vibe of Fort Lauderdale at FATVillage Arts District. Hosting a monthly art gallery walk, FATVillage Arts District is home to a variety of artists from designers to techies. The Last Saturday ArtWalk from 6 pm – 11 pm is where you can sample a bit of what Fort Lauderdale's artists have to offer. Even if you can't make one of these monthly events, a visit to the FATVillage Arts District is still worth it. On any given day you can see colorful murals or stop in for a bite to eat at one of the cafes.
17) Flamingo Gardens 
A bright way to perk up any day, the Flamingo Gardens just west of Fort Lauderdale is a 60-acre wildlife sanctuary and botanical garden. Open to the public, you can tour the grounds which include animals like alligators, flamingos, bobcats, black bears & Florida panthers. The arboretum at Flamingo Gardens includes some of the largest trees in all of Florida, and a walk through the historic Wray Home Museum sheds light on what life would have been like in Florida in the 1930s.
18) Young at Art Museum 
Geared towards kids, but worthwhile for any age, the Young at Art Museum is a hands-on art museum with exhibits that feel like sheer play. Explore exhibits like the Mural Museum, CultureScapes and ArtScapes, and InnerSpace. Weekly play dates and an annual Festival of the Arts are other reasons to head to this unique learning opportunity.
19) Butterfly World 
The largest butterfly park in the world is just outside Fort Lauderdale in Coconut Creek, Florida. With an impressive 20,000 butterflies under its roof, Butterfly World was created by Ronald Boender who started the "Bring Butterflies Back" campaign in 1988. About 15 minutes north of downtown For Lauderdale, Butterfly World is a great destination for an afternoon activity. Butterfly World is open from 9 am to 5 pm Monday through Saturday and 11 am to 5 pm on Sunday.
20) Gulfstream Park
For horse lovers, Gulfstream Park in Hallandale Beach has ongoing horse races that can not be missed. With live thoroughbred racing Wednesday and Friday – Sunday, Gulfstream Park never has a dull moment. Onsite enjoy dining, shopping, and gambling. Make an evening of it by watching the races, having dinner at Ten Palms Restaurant (open race days only), and then trying your luck at the casino. Shopping includes Williams & Sonoma, Atelier Coture, and Royal Cigars.
Conclusion
This place represents the best of where urban and nature meet. With so many things to do, you'll be amazed at how quickly, yet luxuriously, time passes. Whether you are spending time on sunny beaches having watery adventures, enjoying a night out on the town, or spending time at one of Fort Lauderdale's many museums, there is no shortage of things to do in Fort Lauderdale. With this list, you're in for an incredible experience here.