The coffee culture in Gainesville is second-to-none with everything to offer from gourmet cafes to larger chains. The word coffee comes from the Turkish word 'Kahve', that comes from the Arabic word 'Qahwah', which means 'To lack hunger', attributed to the coffee's ability to suppress hungriness. Coffee is the second most commercialized product, and it has become the most consumed drink in history.
Coffee culture has become a whole new experience, that little by little, and cup after cup, it has integrated into our everyday lives. Is not just the coffee itself, is that feeling of togetherness we get after our first sip. If like me, you can't go through your day without one (or two!) cup of coffee. Here at Exploreist, we are going to provide you with a list of the best cafes so you can experience the true coffee culture in Gainesville.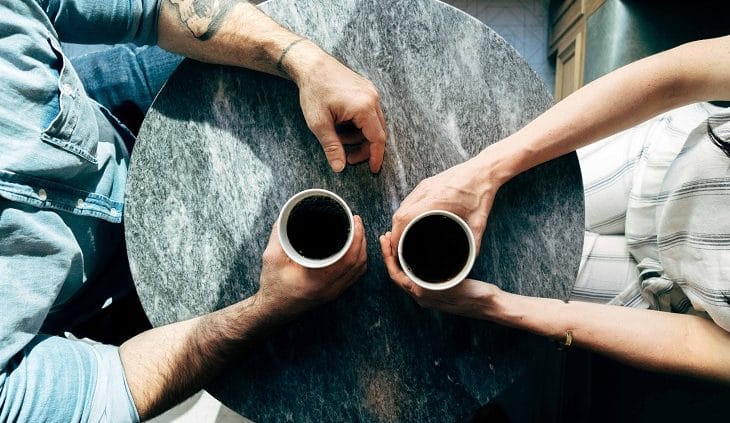 Read Also: Top places to eat at in Gainesville
1. Curia On The Drag
If you enjoy the aesthetic of coffee shops more than the drink itself, Curia on the drag will become one of your new favorite coffee places in Gainesville, Florida. Located just minutes away from the University of Florida's campus, this coffee shop offers us a menu that seeks to please everybody. With an extensive drink selection, Curia on the drag offers us carefully selected vegan and vegetarian-friendly dinner options for those who enjoy organic foods and drinks.
2. Cym Coffee
Cym coffee provides a haven for those who want to escape the heavily packed coffee shops in this college town. Whether you prefer coffee or tea, Cym coffee shop will offer you the best of the best, hand-selected coffee grains that are ground on the spot and tasty pastries made from scratch will give us a sensory overload that can only be cured by asking for more. Cym coffee knows what their customers need and give it to them. A very carefully designed menu that favors organic and eco-friendly coffee flavors, free WiFi connection, open spaces, and a welcoming atmosphere make of Cym coffee the perfect spot to rest after a very long day.
Address: 5404 NW 8th Ave Gainesville, Florida.
Phone: +1 352 224 5101
Website: www.Cimplify.com
3. Volta Coffee, Tea & Chocolate
The coffee culture in Gainesville is strong with this one, Volta not only provides a strong blend of coffee for those who need a late afternoon pick me up. Established since 2008, in 2010 Volta Coffee, Tea & Chocolate was named as one of the best coffee shops in America by Complex magazine. If coffee is not your poison, you can try their Chai Latte, or even better their special chocolate milk cake.
Address: 48 SW 2nd street, Gainesville, Florida.
Phone: +1 352 271 4362
Website: Twitter Page
4. Wyatt's Coffee
Located in downtown, Gainesville. Wyatt has become the heart of the coffee culture in this city. If what you are looking for is the perfect assortment of warm beverages, baked goods, and hand-blended teas, Wyatt's is your place. With a friendly and highly trained staff, Wyatt's provide you with a fun and relaxed ambiance. Whether you are a coffee connoisseur or someone who enjoys coffee from time to time, Wyatt's drink menu will make you ask for several refills.
5. Cimplify
Cimplify's specialty is creamy coffee drinks that melt inside your mouth but if your tastes lay on more heavy drinks don't worry, Cimplify also caters to locally crafted beers. The best feature about this quaint little shop might be their 64″ chalkboard, there you will find the amply selection of products and a wide variety of baked goods that SimplifyCimplify has to offer.
Address: 5408 NW 8th Ave Gainesville, Florida.
Phone: N/A
Website: www.Cimplify.com
6. Third House Books & Coffee
This coffee shop has become a safe space for those who enjoy reading, with a very diverse menu that favors cold brew drinks and house-made sodas, this small coffee shop frequently hosts 'Meet the author' events and open mic poetry nights. You will feel right at home in Third House Books & Coffee if you like to begin your days reading a good book while sipping a warm cup of morning joe. A nice place to add to the coffee culture in Gainesville.
7. Opus Coffee
Established since 2002, Opus coffee's main goal is to offer the best experience for their distinguished clientele without losing their homely vibe or quality. With a diverse menu that shows their Latin influenced coffee drinks, you can't go wrong no matter what drink you choose.
Even though Opus Coffee is one of the most visited coffee shops in Gainesville, the waiting period that comes from heavily visited places is almost non- existent in Opus Coffee, you will have your drink at hand right away.
Address: 2000 SW Archer Rd, Gainesville, Florida.
Phone: +1 352 262 0348
Website: www.Opuscoffee.com
8. Coffee Culture
To me, the best thing about Coffee Culture is its changeable menu. Every month they upgrade their flavor special drinks according to the seasons. It doesn't matter what your order is, you will feel as if it's your first time. Coffee culture coffee shop is the perfect choice for the early risers because they open their gates at 6:00 am to 11:00 pm. Lack of time is not an acceptable reason to not visit them.
Address: 2020 NW 13 Street Gainesville, Florida.
Phone: +1 352 377 1700
Website: Facebook Page
9. Pascal's CoffeeHouse.
Located across the University of Florida's campus, Pascal's is the preferred choice of professionals and students alike, to grab a drink after an early morning class as well as a very good spot for those looking for a quiet place to study. Pascal has rooted itself in the heart of this college campus due to the study rooms and heavy bookshelves that create an illusion of privacy that sets you apart from other students.
10. Maude's Classic Cafe
Maude's Classic coffee shop is never a hit or miss, whether you are looking for a hot wake-up drink or a strong Irish coffee, this small business never disappoint. It's very easy to find a seat here no matter the crowd due to their indoor and outdoor open lounge. If what you are looking for is a chill place to take your friends for a cold beer after a tiring day at work, Maude's café also has its bar that occasionally hosts seasonal events.
Address: 101 SE 2nd PI Gainesville, Florida.
Phone: +1 352 336 9646
Website: N/A
11. Bay Island Coffee Co.
Bay Island Coffee company it's probably the best drive-thru in Gainesville. This family-friendly, small coffee shop is usually crowded with customers so it might take a while for them to take your order but I swear to you it's worth the wait. Freshly roasted coffee beans are the main ingredient in all their drinks, whether it is a hot cup of coffee or an iced one. If you're looking for a healthy, tasty menu for a quick bite, ask for their cream cheese bagels. They are to die for. Bay Island Coffee Company has it all, a good atmosphere, cheap drinks, and yummy food.
Address: 3270 SW 35th Boulevard Gainesville, Florida.
Phone: +1 352 682 9760
Website: Facebook Page
12. Starbucks
What can I say about Starbucks, the most successful coffee shop chain in the whole world? The answer is only good things. There is a reason Starbucks has become the main option for many coffee drinkers and the reason for why is added to our list of Best Coffee Places in Gainesville. No matter what you are looking for, Starbucks has it. There are no doubts about that. From smooth customize lattes to non-coffee beverages, to a reliable WiFi connection, Starbucks has it all. We all have a guilty pleasure, for many people seems to be Starbucks. If that's your case, don't worry. This is a coffee judgment-free zone.
Address: 3524 SW Archer Road 160 Gainesville, Florida.
Phone: +1 352 335 0139
Website: www.Starbucks.com
Conclusion
Whether you like plain coffee or elaborate drinks, here in Gainesville you will always find a place to cater to your coffee needs.
Even if you don't like coffee, there are many local treasures on this list of best coffee places in Gainesville. that has much more to offer than a hot cup of joe. From house-made sodas to locally brewed beer to sinfully delicious chocolate chips cookies.
There are unlimited coffee places which makes the coffee culture in Gainesville thriving. that will offer you non-dairy options or eco-friendly, vegan desserts. It is fair to say that Gainesville's Coffee Culture is going strong. So, if you are looking for reasons to stay at home, you have none.