18 Things to do in London, England [2022 UPDATED]
By

Marina Yoveva
When planning your next great adventure, consider London because there are so many great things to do in London. Aside from its amazing history, there are so many attractions you don't want to miss out on. Whether you choose guided tours or want to go it alone, you won't be disappointed. From the popular tourist attractions to the hidden local gems, there is so much to do.
If you are looking to save a little money on your trip, then I recommend the London Pass. With this pass, entry into some of the most popular London attractions are included. You can enjoy a trip to Windsor Castle or jump back into history at Shakespeare's Globe Theatre. Here are just some of the things you can do in London with the pass. This pass is not limited to what you will find below. There are so many more attractions waiting for you.
1. Kensington Palace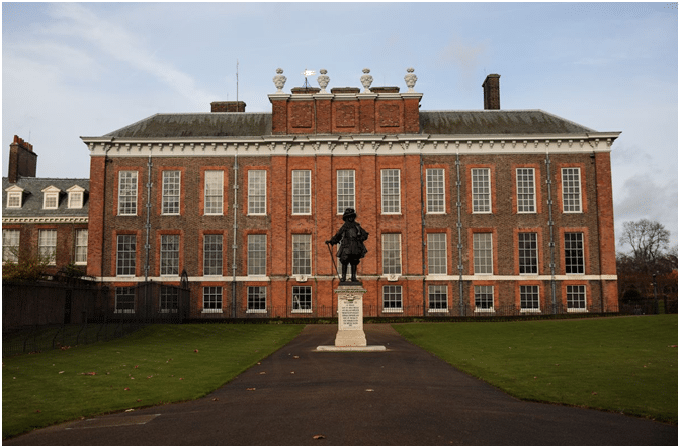 Kensington Palace is a must-see. Currently, the home to Prince William and Kate Middleton, the gem of history has been home to the British Royal Family since the 17th century. While you walk on your self-guided tour, imagine yourself taking the steps Queen Victoria did when living here. When you are done, walk into the Sunken Gardens. The best time to see the gardens in full bloom is April through October.  Within its thirty acres, you will find yourself in floral bliss.
2. Churchill War Rooms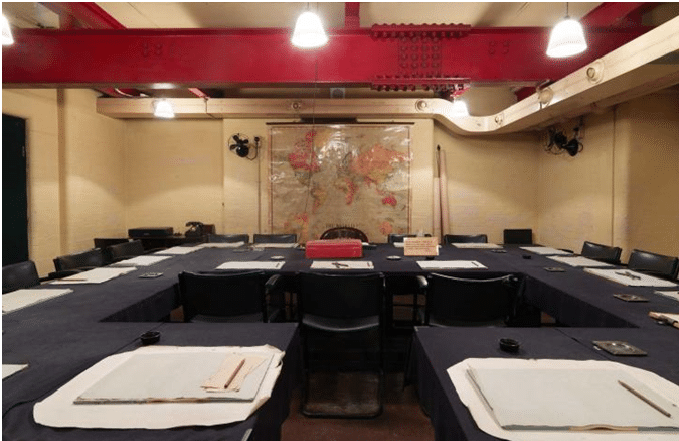 If you want a peek into Winston Churchill's plans for the Second World War, then this is where you want to be. Here you can visit Churchill's bunker, the Map Room, Transatlantic Telephone room, and the Cabinet War Room. You can also see historical documents and listen to audio interviews from the staff of the War Room. This is perfect for lovers of the War.
3. ArcelorMittal Orbit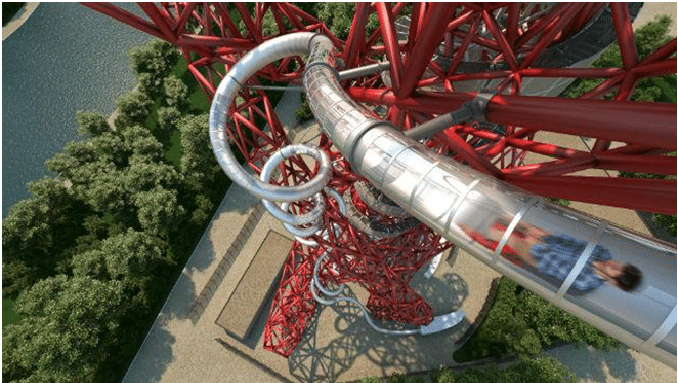 the trip is the slide of all slides. With just an extra £5, you can get your adrenaline pumping.  If a stroll to one of the two platforms on the ArcelorMittal Orbit is more your style, it is included in your pass.  Either way, you will have panoramic views of 20 miles of London's skyline including the famous Olympic Park home of the 2012 Olympics.
4. Sigmund Freud Museum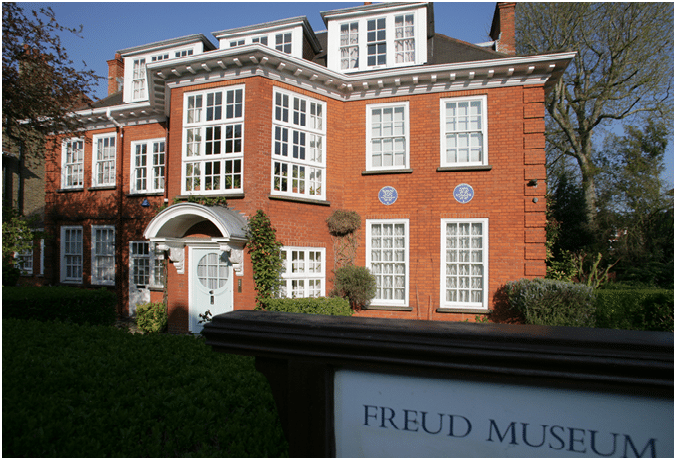 For those of you who are fans of Freud, this is the place for you. With over 1,600 books and thousands of artifacts, this museum will get your Freudian blood pumping. You will have the opportunity to look into the life and final home of Freud, his psychedelic couch and his study; exactly as he left it. This is one o the things to do in London you don't want to miss out on.
5. The Beefeater London Gin Distillery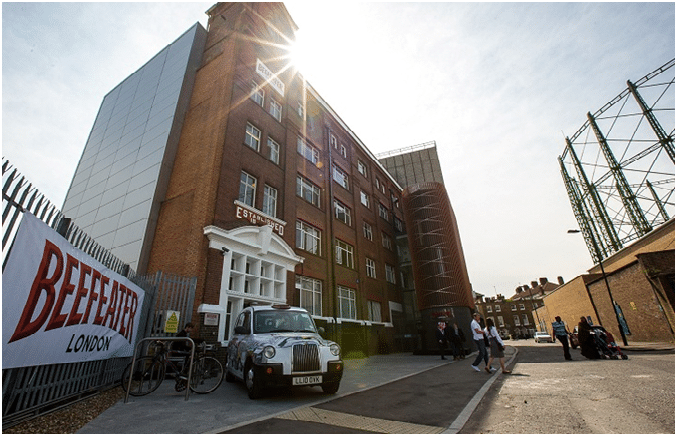 If you are a spirited lover of spirits, this is the perfect place for you. The Beefeater London Gin Distillery has been known Globally as the Home of Gin for more than 150 years. You will begin with a self-guided tour of the distillery and the history behind it. Next, a guide will take you on a tour o the ins and outs of Gin making including a Gin and Tonic ant the end of the tour. Not a bad way to spend a couple of hours is it?
6. Cartoon Museum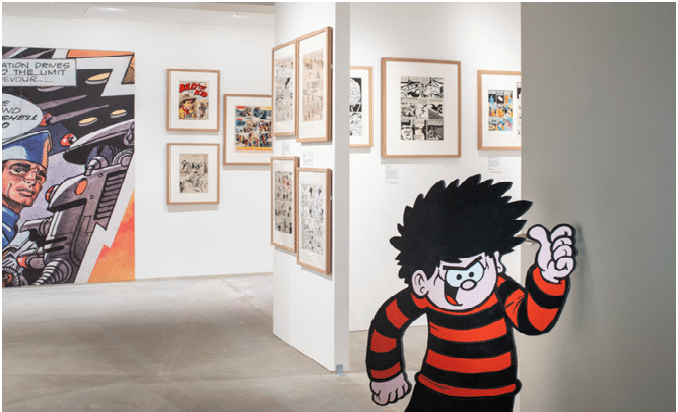 Cartoon Museum There is a kid in all of us, so why not take a trip to the Cartoon Museum. People of all ages will love the library filled with 8,000 books and comics and will love looking at 6,000 original art pieces. Steve Bell, of The Guardian, will curate the permanent exhibits. What a way to learn about the history of British comics than from Mr. Bell himself.
7. The National Theatre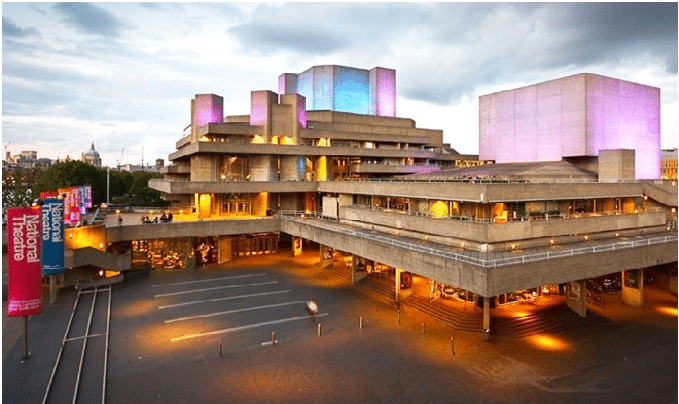 Those of you who love the theatre can't miss out on a tour of the National Theatre in London. This is just one of many Theatre tours you can attend. They recommend advanced booking because of rehearsals and shows. Find the actor in you while you learn all about the theatre.  Not one of the usual tourist attractions, one thing in London may be the star of your trip.
8. Pollock's Toy Museum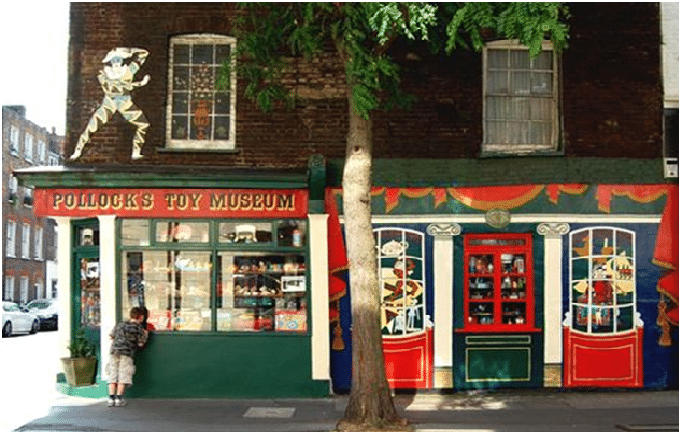 Delight the child within you when you enter the Pollock's Toy Museum. You will have the chance to see more than 2,000 exhibits filled with toys that may bring you back to your own childhood. Victorian toy theatres and the history behind them is something else you will so. Oh, and don't forget to stop by and say hi to Eric, the world's oldest teddy bear, born in 1905.
9. Twickenham Stadium Tour and Rugby Museum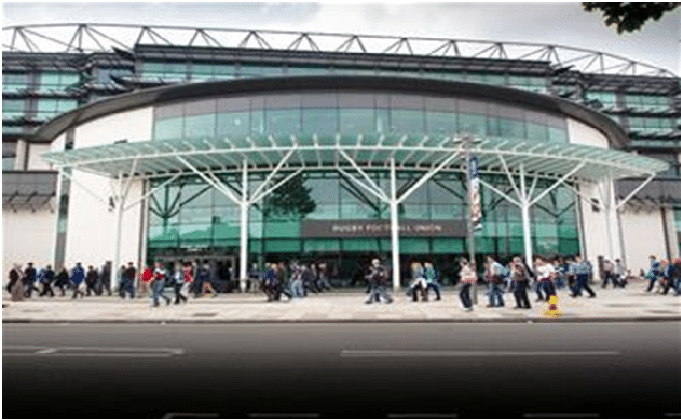 For you rugby fans out there, the Twickenham Stadium Tour and Rugby Museum should be on the top of your list. This guided tour is a rugby lover's dream. Not only do you get to sit in the English dressing room, indulge yourself in the royal box, and biggest of all, you get to run out the player's tunnel. This little goodie does require you to book in advance, so make sure you do!
10. Handel & Hendrix Museum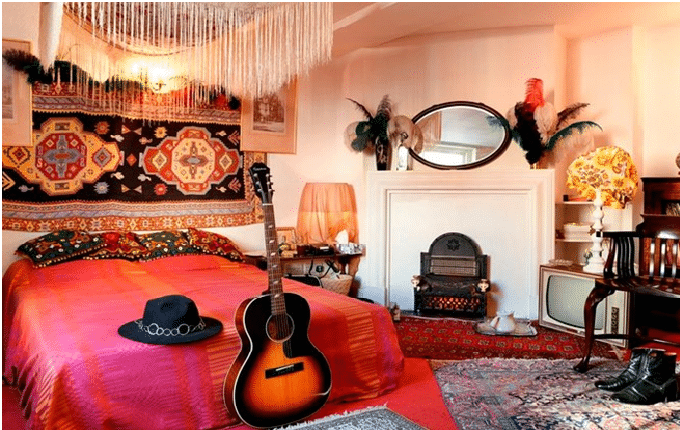 For those of you who are music lovers, take advantage of the Handel & Hendrix Museum. Two of the most noted musical minds in history come together in this museum where you can see the history of Handel and his works during the Baroque period, or Jimi Hendrix and the music behind the man. At the final homes of both these music legends, you will be introduced to exhibits that showcase their lives and be treated to a show singing the world's rarest instruments.
If you want to venture out on your own, here are some sights you won't want to miss. Although they are not included in the past, they are still reasonably priced and sights you won't want to miss.
11. The Coca Cola London Eye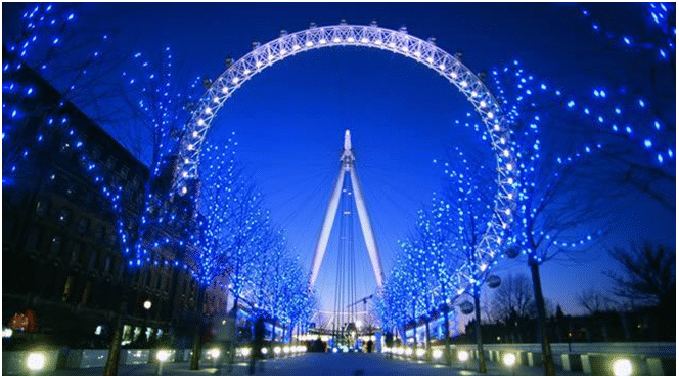 The one ride you would never catch me on is a Ferris wheel, but the London Eye I wouldn't miss out on. Partly because it is fully enclosed and because it is more of an observatory than a Ferris wheel. Being the world's tallest observatory, you will be treated to 360-degree views of London. You can purchase a standard ticket, a fast track one, or book a deal including a fast track ticket, personal host, and a glass of champagne.
12. Southbank Centre Food Market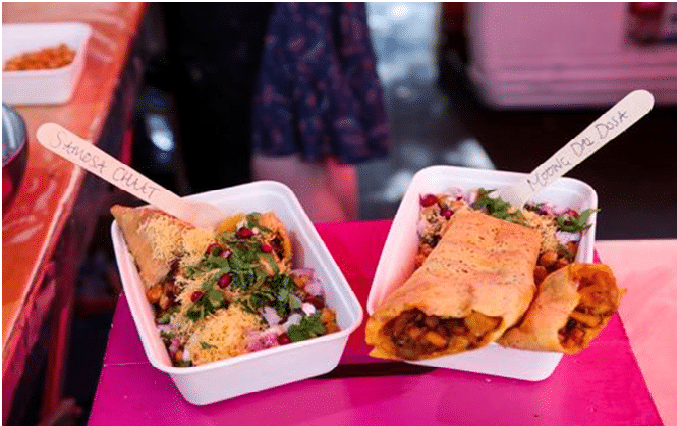 When visiting London, I loved all the different markets, and the Southbank Centre Food Market will bring out the foodie in all of us. With great street food and just about anything you want to drink, this is a must-visit. Not only can you feed your hungry tummy and relax with a beer or a coffee, but you can also pick up some fresh produce or visit the booth of one of their many traders. This is something you will want to spend the day doing, so bring your appetite with you!
13. The Hippodrome Casino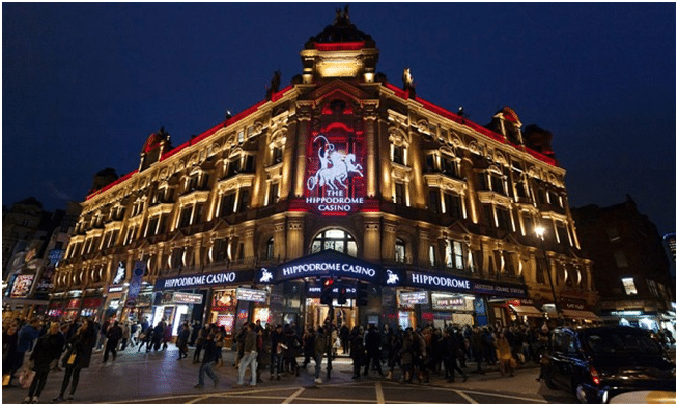 Feeling lucky? Why not test your luck at The Hippodrome Casino? Rated by Trip Advisor as the best casino in London, you are sure to have a great time. Play your favorite tables or slot machines. For you ladies, this is home to Channing Tatum's Magic Mike Live. Feeling hungry after all that fun? Try Helions Steak House which was voted the best steakhouse in London.
14. Rich Mix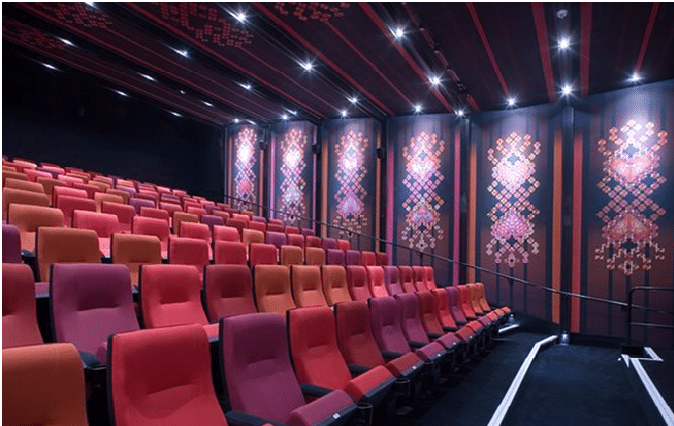 If you are looking to indulge yourself in the local arts, then Rich Mix is where you want to be. It is one of the things to do in London you don't want to miss out on, especially if you love the arts. With live music, theatre, dance, visual arts and cinema from performers who are established or emerging, there is something for everyone.
15. God's Own Junkyard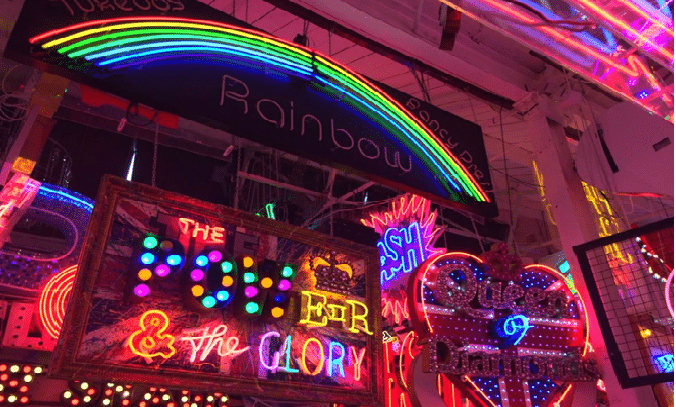 Well if different is what you are looking for, you will definitely get it here. God's Own Junkyard is a neon-filled realm of artistry. This bright and colorful neon treat is not only fun but inspiring as well. As if it couldn't get any better, enjoy snacks and adult drinks and coffee from The Rolling Scones Cafe. It is a trippy experience.
16. House of Dreams Museum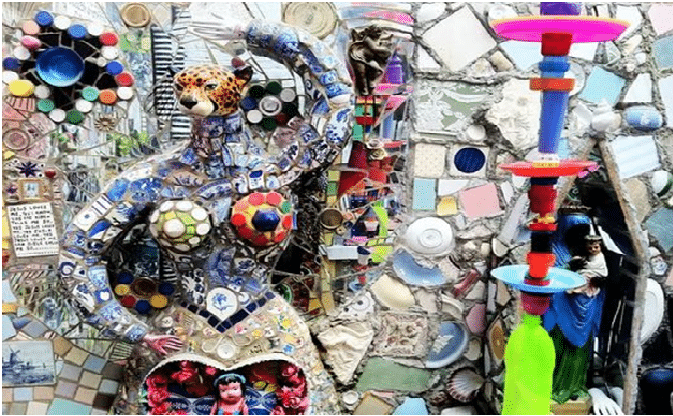 The House of dreams is exactly what it sounds like, a dream world of creator Stephen Wright's outsider art. With his inspiration coming from all across the globe, this artistic treasure will keep you busy for hours looking at the six rooms filled with his creation. The art is nontraditionally beautiful. It is a must-see of things to do in London.
17. ZSL London Zoo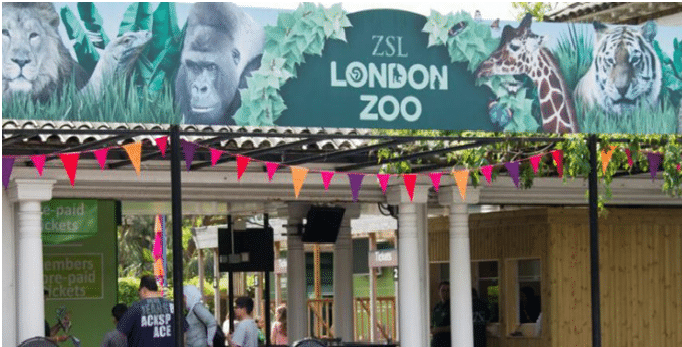 If the outdoors is what you are feeling, why not take a trip to the ZSL London Zoo? This is no ordinary zoo. Not only can you feed the animals, but you can be a keeper for a day. Have the kids with you, they can be a junior keeper for the day. Feel like roughing it a little? Stay overnight in one of the zoo's lodges. Well, it isn't really roughing it when you get all the amenities of a four-star hotel including an after-hours tour of the zoo.
18. Princess Diana Memorial Fountain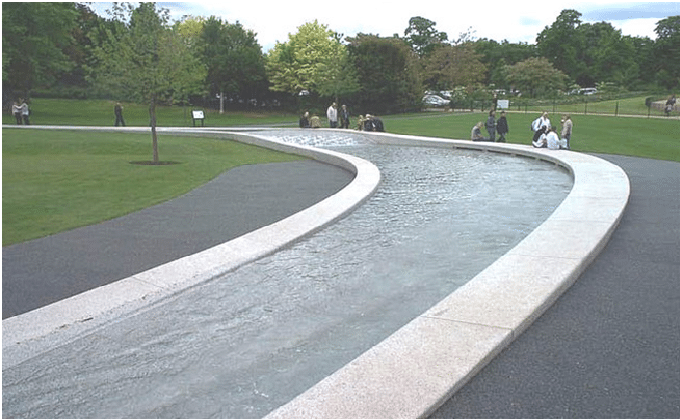 No trip to London would be complete without a visit to Princess Diana Memorial Fountain located in Hyde Park. As one would imagine, this fountain was built in remembrance of the late princess, and its design is meant to reflect her life. It is a place of reflection not only of the Princess but one of self-reflection as well.
Now that I have seen all the cool things to do in London, my itch or travel is beginning to act up. There are so many great things to do in London that you might have trouble fitting them into one visit, I definitely did! Make sure you take advantage of all that this beautiful city has to offer. You will have a fun and memorable trip visiting the best of London whether you stick with the guides or see the best-kept secrets of the locals. Happy planning!
SEE MORE POSTS