20 BEST Restaurants in Anchorage, Alaska [2022 UPDATED]
By

Marina Yoveva
Anchorage is among the biggest cities in the United States of America that are found in Alaska. This is a city that is filled with so many attractive places for you to visit. It is the closest link that you could use to get to the wilderness and the mountains. Hiking, wilderness are among the activities that you can schedule to do while in Anchorage, Alaska. Including eating at one of the many best restaurants in Anchorage. This city of various tourist attraction sites has a variety of cultures that you can learn about.
The national parks and museums will also be good places that you need to check out while in the city. While planning for your itinerary for your trip to Anchorage, consider sampling their different cuisines. By this, you should schedule to visit the best restaurants in Anchorage. Have your mouth feel the delicious food in these restaurants. While making moments in the city, they have a feel of their diverse cooking techniques and cuisines. Here is a list of the best restaurants in Anchorage.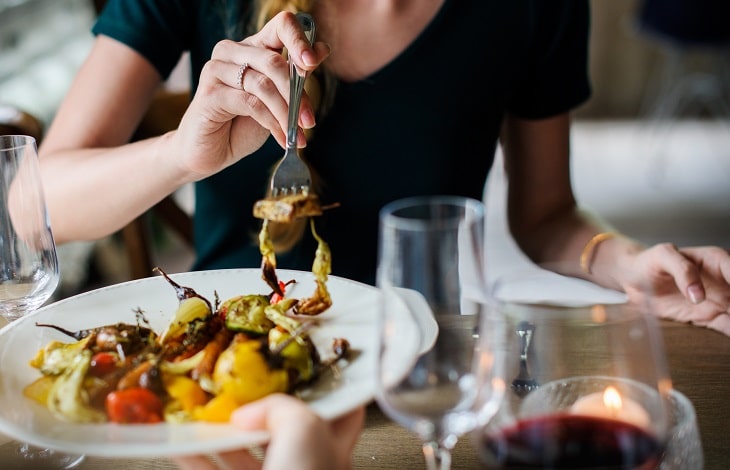 1. Kincaid grill and wine bar
This is among the best restaurants in Anchorage. It is best recognized for their exceptional service to their clients. The meals will have you feel their Alaskan cuisine. The restaurant is located on the western side of the city. They serve their clients Seafood, American and International cuisine. Their food is prepared in a way that their clients will crave for an extra plate.
2. Moose's Tooth Pub and Pizzeria
The Moose's Tooth Pub and Pizzeria is the kind of restaurant that is uniquely designed to fit in all its clients. The amazing bar service that entertains its clients to some amazing time while having some cold drinks. They serve alcoholic drinks too. They serve different cuisines such as Italian and American cuisines. If you prefer to have pizza with your group of friends, this is the restaurant to be at. Not to worry if you are a vegan or you prefer to have gluten-free food, you are considered too.
3. Snow city cafe
During your trip around Anchorage, you can easily grab your meals through the Drive-thru sandwich. This restaurant is among the best restaurants in Anchorage for the way they are willing to go out of their way to serve their clients. They prepare a variety of meals that all their clients. Even those who have their preferences on the kind of food they eat.
4. Jens' restaurant
With Jen's restaurant, you can call in early to make your reservations to book a table. Their appetizers will have your belly prepared to enjoy a good meal for yourself. The restaurant serves Seafood and International cuisines. They also have a variety of options for vegans and people who would prefer to have gluten-free meals. 
5. Jack Sprat Restaurant
The slogan of this restaurant is "Fat & Lean World Cuisine." Their food has amazing flavors that can get your mouth watery. The restaurant's staff are always ready to serve the clients diligently and in a friendly way. If you would rather have a special diet such as vegetarian-friendly foods and gluten-free meals, you still get served. Else you can enjoy their Seafood, International and American cuisines.
6. Marx Brothers Cafe
The  Marx Brothers Cafe is a restaurant with a different class of service. Their chefs revise through their recipes to ensure that they can add a little bit of perfection in their meals. The restaurant serves the best Seafood and the finest meat. Their wines will grace your time as you are in the restaurant. Their staff are at the clients' beck and call to serve to their very best.
7. Crush Bistro and Cellar
The founders of this restaurant opened it so that they could share their love of wine with other people. For a wine lover, this is a restaurant for you. This is the type of restaurant that you definitely would stop over the next time you are in the city. Their meals served hot and sweet are the most delicious. It is the ideal restaurant that you can go to with your friends to enjoy your evenings from.
8. Haute Quarter Grill
The Haute Quarter Grill is the best in giving their clients the table services. It is the kind of restaurant that you call in earlier to make your reservations. They serve their clients diligently and ensure that they fully get they are fully satisfied. The restaurant's ambiance is soothing and calm, giving their clients an enjoyable time while eating. 
9. The Crow's Nest
Looking for a restaurant in Anchorage that features the Private Dining, the Crow's Nest is the ideal place to be at. They serve their clients early and not have them delay their orders. All vegans and those that have food free from gluten also have their meals specially prepared. This is the ideal restaurant to take your family to eat privately.
10. Bear Tooth Theatrepub & Grill
The best restaurants such as Bear Tooth Theatrepub & Grill have free Wifi for their clients to freely surf or stream online while enjoying their meals. They also allow their clients to take out their food. The restaurant's atmosphere is one of the best as it enables the clients to relax while eating. Their drinks are served according to the client's requests.
11. Glacier Brewhouse
The Glacier Brewhouse is not like any other that you have visited. You are welcomed by staff with warm personalities who assist you pick your preferred dish out of their diverse menu.  They offer American cuisines that range from rotisserie grilled meats, hand-constructed ales, seafood, and the finger-licking wood-fired pizza. You are in for a treat. They also have a well-stocked bar where you can choose local brews or any other drink of your choice.
12. Simon & Seafort's Saloon & Grill
Locally known as Simons, the restaurant has a view to die for. The restaurant is strategically located to allow you to enjoy the breathtaking Mount Susitna and the Alaska Range.  However, the view does not beat the delicious American cuisine with the option to take the refreshing vegetarian and gluten-free options. The restaurant has friendly staff who will ensure that you enjoy the experience. 
13. Orso
 If you are touring Alaska for the seafood, then Orso, if the right place to be. The chefs construct new dishes based on the changing seasons of the region. Besides the food, you will also get to enjoy a variety of locally made drinks. You cannot say that you have had the Alaskan experience if you do not sample their Alaskan crafted Gins or Vodkas. Orso offers you an opportunity to try out the Alaskan crafted drinks at an affordable rate during their happy hours which are normally 3pmto 6 pm every single day.
14. F Street Station
F Street station is known for its scrumptious meals that always bring the customers back. They serve American cuisines and Seafood that are the favorite of many in the locality. It's the one-stop for seafood cuisines because of the experience of the chefs that allows them to prepare meals that are unique to the place. The restaurant also serves alcohol from its fully stocked bar that offers both local and international brews.
15. Girdwood Picnic Club
This a true example of excellent customer service. They serve the best mimosas you will find in town.  The large spacious sitting space allows you to enjoy meals together as a group. They serve Kaladi Brothers Espresso, which is enjoyed by many of the locals and you are bound to enjoy it too.  You will enjoy convenience because of their ample parking, table service and the fact that you are allowed to pay using your MasterCard.
16. Lucky Wishbone
If you are looking for the best place to take your family, then you need to go to a lucky Wishbone. They offer nonalcoholic drinks such as milkshakes that will leave your kids happy and satisfied. If you have a sweet tooth then you are bound to enjoy their Oreo cookie and the sweet drinks served.  In town, there is no other place that matches the quality of pan-fried chicken or hamburgers offered by Lucky Wishbone. You will leave the place with a happy family. 
17. Club Paris
Good steak enjoyed with friends adds spice to a simple life. Club Paris offers good steak that you can enjoy with your friends since they also offer a large seating space that can accommodate quite a large group of people. After eating a delicious steak, you are offered an extensive choice of drinks that can either be alcoholic or not. The very friendly staff will offer you a warm welcome and serve you perfectly. 
18. Ginger
In Anchorage, you rarely get a restaurant that serves Asian and contemporary dishes. Ginger is one of the few that serves delicious meals from Asian and contemporary culture. If you do not enjoy meat, the restaurant has also offered you the option to take gluten-free and vegetarian dishes. It has a warm ambiance that you will enjoy. The restaurant offers genuine hospitality that you will enjoy. If you are looking for a quiet serene environment where you can have your meals then you should go to ginger.
19. Sacks Cafe
The Sacks Cafe is an ideal restaurant that you can take your spouse to. They have a variety of wine lists. Wine is known to be a mood soother for romantic dates. Alongside taking your wine, you can enjoy their American cuisine. Their services are remarkable and are worth their prices. The ambiance of this restaurant is a soother to its clients.
20. The Hotel Captain Cook
The Hotel Captain Cook is an ideal place to enjoy your cool drinks, especially after a long hot day. Their meals are passionately prepared to perfection. Their menu is filled with a variety as they also serve those with a special diet. Vegetarian-friendly meals and gluten-free meals are also prepared. Enjoy your meals at this restaurant during your visit to the city.
Conclusion
 If you are looking for a travel destination, then you should visit Alaska and more specifically Anchorage. The city has many cultures that are evident in their culinary preferences. Having reviewed the best restaurants in the town you are in for a treat when and if you visit the city.  So many restaurants offer a variety of dishes and experiences. You will not miss something that will suit your taste from the best restaurants in Anchorage. Besides the food, you get to enjoy the beautiful scenery and a good atmosphere that will offer you a time of your lifetime.
SEE MORE POSTS