20 Fun Things to do in Bakersfield Today [2021 Guide]
By

Marina Yoveva
Sunny Bakersfield, California, is north of Los Angeles by about two hours and is a thriving city with many reasons to visit. Bakersfield is the number one oil-producing city in California, with a growing economy that attracts an increasing population. Set on the Kern River, Bakersfield offers a variety of ways to get in touch with nature including two museums dedicated to geology and flora and fauna studies, as well as multiple parks. Restaurants, trips to world-class museums, and outdoor adventures are all on the list of best things to do in Bakersfield. Read on to discover the top things to do in Bakersfield today, and head out the door for some excitement in California!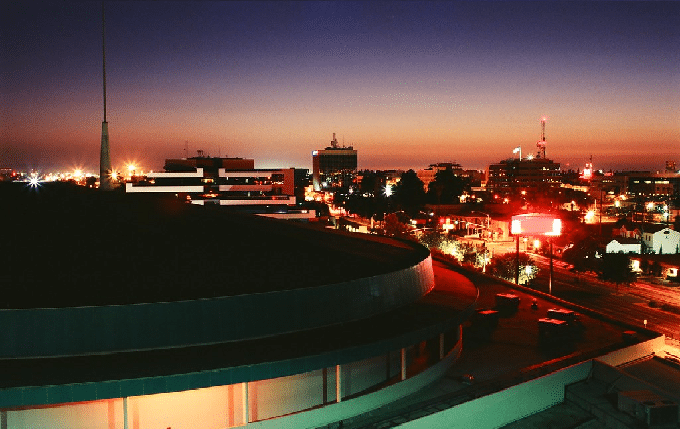 1) California Area Living Museum (CALM)
California Area Living Museum is essentially a zoo. An incredible way to witness living animals and plants that are native to this part of California, CALM should be on every animal and plant-lover's list. Check out animals such as badgers, coyotes, and bears. Or hop the train for CALM's Children's Railroad, which weaves its way around the zoo grounds. An affordable entry at $10 for adults, $6 for children, and children under three free, CALM is a must-see in Bakersfield.
2) Buck Owens' Crystal Palace
An awesome cowboy bar in Bakersfield, any country fan will love Buck Owens' Crystal Palace. Dedicated to country legends, including the very own Buck Owens himself (who built and created Buck Owens' Crystal Palace), the Crystal Palace is equally kitschy as it is country. Come for live entertainment as well as food. The Buck Owens' Crystal Palace is known for ribs and steaks as well as burgers and pizza. While you're on the grounds, be sure to visit the Buck Owens Museum highlighting the career of a sharecropper turned country star.
3) Kern County Museum
Kern County Museum is an open-air museum that pays tribute to the history of Bakersfield. Providing interpretive experiences including a pioneer village with 50 historic structures, Kern County Museum is great for all ages. Learn more about Bakersfield oil history, or head to the Lori Brock Children's Discovery Center, perfect for wiggly children who need to run. Visit country legend Merle Haggard's childhood home, which is included in the museum's grounds. Plan a minimum of an hour when visiting Kern County Museum.
4) Murray Family Farms, The Big Red Barn
Murray Family Farms is an excellent afternoon adventure, complete with picking your products as well as an Animal Garden for children. On the weekends, hop aboard the tractor-pulled wagon to get a tour of the grounds. An online event calendar highlights upcoming events as well as produce that is currently in season. As California is the breadbasket of America, there is always something to pick from summer through winter (January is the citrus season). Check out the Big Red Barn, where you can find goods such as Okie Pie to dig into!
5) The Park at River Walk
The Park at Riverwalk is one of Bakersfield's most beloved parks. On the west side of town, it's a great park to go for a relaxing walk in, to sit and ponder at a bench, or have a picnic. A newer addition to the Bakersfield park network, The Park at River Walk is a tranquil oasis. Set on 32 acres, a stream connects two lakes. The park is also located next to the Kern River Bike Trail.
6) Fox Theater
Built-in the Gilded Age of 1930, The Fox Theater is an iconic and historic Bakersfield mainstay. Closed for a brief period between 1983-84, Fox Theater is a community treasure. Come to Fox Theater to see such events as the Bakersfield Orchestra, Bay Point Ballet, or Kern Dance Alliance. Whether coming for the International Movie Series or to see a music concert, there is not a bad seat in the house.
7) Peacocks at Hart Park
A large public park of 350 acres, Hart Park is an incredible asset to the Bakersfield community. Roaming peacocks add to the ambiance of Hart Park. Depending on the time of the year, you may see the peacocks engaged in a flirtatious dancing, where they show off their plumes to prospective mates. In addition to the peacocks, a variety of additional wildlife and birds can be viewed at Hart Park.
8) Buena Vista Museum of Natural History
Buena Vista Museum of Natural History is a great place to learn more about the paleontology, anthropology, archeology, and biology of the area. An impressive display of fossils from Shark Tooth Hill, petrified woods, and minerals can be found here. It's a small museum, however, for those interested in natural history, it has a rich variety of exhibits to explore. Located in downtown Bakersfield, the museum is easy to access.
9) Kern Country Raceway Park
Kern Country Raceway Park is the place to be to witness wing cars push themselves to the limit on asphalt and dirt tracks. Given that Bakersfield is quite hot in the summer, it is advisable to go in the winter months when the racetrack is cooler. An organized track, it's a great night out for the family to take in race car fun.
10) Rabobank Arena, Theater & Convention Center
Rabobank Arena, Theater & Convention Center is home to a variety of entertainment including music, monster trucks, Broadway plays, and stand-up comedy. Whatever your variety of entertainment, you'll find it at Rabobank Arena, whose lineup is constantly added to. Onsite hotel and dining make it an easy option when you don't want to travel late at night after the event ends.
11) Kern River Parkway Trail
An incredible asset to the Bakersfield community, Kern River Parkway Trail provides a wonderful escape for biking or walking. An asphalt trail that runs 21.4 miles from Alfred Harrell Hwy to Enos Lane, along the Kern River, it's a mecca for outdoor enthusiasts in Bakersfield. Spin your way through the remote western end, then head to the more urban part of the trail as you make your way eastward. Trail access is available at several city parks, including Hart Park.
12) Weedpatch Camp
Best known for being home to the Joads in John Steinbeck's classic, The Grapes of Wrath, Weedpatch Camp was a real migratory camp in the 1930s. During the Dust Bowl, many migrant workers came from places such as Oklahoma to work in California fields, and places such as Weedpatch Camp were built by the federal government as a response to the housing need. Visit Weedpatch Camp to glimpse a sliver of what life must have been like as a migratory worker during the Dust Bowl, and revel in the strength of humanity.
13) McMurtry Aquatic Center
For a hot summer Bakersfield day, the McMurtry Aquatic Center is just what the doctor ordered. Run through the Bakersfield Parks and Recreation Department, the McMurtry Aquatic Center includes a zero-depth activity pool, double water slide, and diving boards. Additionally, the pool has a snack area on site as well as picnic tables, so you can spend the whole day splashing it up. Water is heated in the winter, and lap pool swim times make this an all-around win for everyone.
14) The Great Central Valley
A drive through The Great Central Valley helps one to understand the breadth of the Kern Valley's oil production as well as agricultural importance. A fun game while passing through this area is "name that crop." You'll be amazed at the diversity of crops grown in this area, including grapes, spinach, strawberries, cotton, and corn. From desert areas to oil fields, The Great Central Valley is an impressive and important piece of Bakersfield's living history.
15) Bakersfield Museum of Art
The Bakersfield Museum of Art is a great way to spend an afternoon. With rotating exhibits three times a year, the Bakersfield Museum of Art always has something new to see. Frequent events such as Yoga at the Museum and First Fridays which are free, help to keep Bakersfield Museum of Art vibrant. The museum is open Tuesday through Saturday and is $10 for adults.
16) The Gaslight Theater & Music Hall
For those who love the thrill of live theater, head to The Gaslight Theater & Music Hall. With plays running throughout the year, The Gaslight Theater will keep you entertained in any season. With ample parking, this intimate theater is a wonderful seat guests at tables for four (so be prepared to share space if you are a table of two). Additionally, The Gaslight serves small bites and drinks to make it an all-around fun evening out.
17) Buena Vista Aquatic Recreation Area
Another oasis among the bustle of Bakersfield, Buena Vista Aquatic Recreation Area is a great getaway within city limits. The area has two lakes and is a favorite with local fishermen. The park also has onsite camping, complete with 112 campsites in double rows. Lake Evans is an impressive 86 acres, and the area also has playground equipment, picnic tables, and basketball and soccer fields. A great resource if you love the outdoors, head to Buena Vista Aquatic Recreation Area while in Bakersfield.
18) Valley Plaza Mall
On the other end of the spectrum is the chance to shop 'til you drop at Valley Plaza Mall. With enough to satisfy your basic shopping needs, including retailers such as Sephora, Apple, Express, and H&M, you'll get your retail fix. Additionally, a food court with cuisines such as Blaze Fast Fired Pizza and Sarku Japanese, make it a fun outing.
19) Central Park Antique Mall
For those who love a treasure hunt, head to the largest antique mall in Bakersfield at Central Park Antique Mall. Whether you're searching for vintage postcards or glassware, there's a little something for everyone at Central Park Antique Mall. Open Thursday through Tuesday from 11 am to 5 pm, be sure to time it right to make your trip to Central Park Antique Mall.
20) Kern River State Park 
A gorgeous park with giant trees, the park is home to the Kern River, a destination for white water rafters and kayakers. Additionally, a great spot for fishers, Kern River State Park will get the whole family outdoors and loving it. Kern River State Park has 25 campsites, and is next to Lake Ming; a beautiful man-made lake about ten miles northeast of Bakersfield.
Conclusion
With so many things to do in Bakersfield today, you may need more than one day to play in this southern Californian city. Whether you seek to be outside or want the culture and history of the city, all will find themselves entertained in Bakersfield. With this list of things to do today in Bakersfield, don't delay! Get out and seize the day in Bakersfield, California!