14 Best Views in Los Angeles at Night [Scenic Locations]
By

Marina Yoveva
So you're visiting Cali but don't want to go to all of the normal tourist attractions people tend to go to nowadays, you're instead looking for an amazing spot to look at the city of Los Angeles. This is the reason we made this list of the best views in Los Angeles at night.
What could be more romantic than a night overlooking the vibrant city of Los Angeles? With sparkling lights and sweeping views from a higher elevation, a night view of Los Angeles is always something to remember for locals and visitors looking for things to do.
Additionally, gaze upon the Pacific Ocean, the surrounding mountain ranges, and the smaller cities and towns that hug Los Angeles proper. Where to head if you're a newbie in town? This list of the best views in Los Angeles at night will help you find unexplored vistas in the L.A. area you may not be aware of.
Read on to map out your next memorable evening overlooking the City of Angels.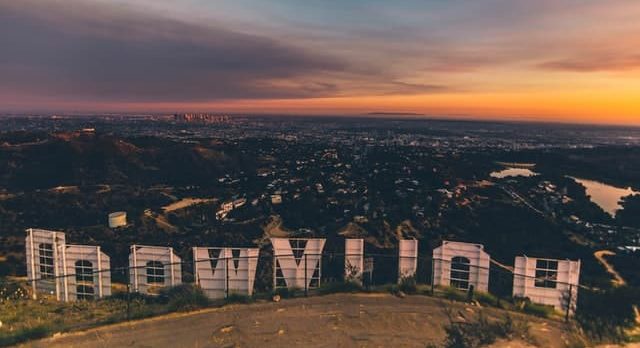 See Also: Places to stay away from in Los Angeles
1) Hollywood Bowl Overlook
Overlooking the Hollywood area, check out the Hollywood Sign, Griffith Observatory, Hollywood Bowl, and downtown Los Angeles. This totally free spot can be accessed by car, however, it is a small parking lot, and Hollywood tours tend to frequent the Bowl Overlook.
If you're lucky, you'll be able to see The Pacific Ocean and Catalina Island. Check out the coin-operated telescopes, which give an additional perspective. The overlook was originally built in 1984 in preparation for the summer Olympics.
2) The Griffith Observatory
If La La Land got you L.A. dreaming, then you might already be familiar with The Griffith Observatory. Though the observatory itself is temporarily closed, Griffith Park itself is still open, meaning you can take advantage of this iconic viewpoint.
The park covers 4,210 acres, which encompass both wildlands and curated parks and hiking paths. So make an evening of it by exploring the grounds, then making the night view a grand finale.
3) Baldwin Hills Scenic Overlook
This Culver City gem is best known for its 282 steps that lead to the overlook. It is possible to forgo the healthy hike by driving to the top and paying a small fee of $2/hour or $6/day for each car.
The 360-degree view from the top is worth every drop of sweat. To locals, this point is more commonly known as Culver City Stairs. Though the visitor's center is currently closed, it is still possible to access the stairs with mandatory face masks.
4) San Vincente Mountain Park
Go beyond paved roads at San Vincente Mountain Park, in the eastern Santa Monica Mountains. Not only is this park home to hiking and biking paths, but the park was also a former Nike-Ajax supersonic anti-aircraft missile launch site from the years 1956-1968. Beyond history, San Vincente Mountain Park offers a stunning view from the decommissioned radar tower.
Check out the Santa Monica Mountains, the Encino Reservoir and San Fernando Valley, and the Los Angeles Basin from the 360-degree vantage point.
5) Universal City Overlook
Another viewpoint on Mulholland Drive, Universal City Overlook, offers an incredible view of Universal Studios. Funded by a donation by Universal Studios, take in the San Fernando Valley and Verdugo Hills.
Another 1984 addition to the city in preparation for the 1984 Olympics, Universal City Overlook is a popular spot. Yet, it's still possible to find your own seating to take in the sunset and the views.
6) Kenneth Hahn Recreational Area
Kenneth Hahn Recreational Area provides a picture-worthy view of L.A.'s skyline both day and night. The park is also a great place to explore with a plethora of outdoor activities to do. Just $6 a car to enter the park for weekends and holidays only, this park is darn-near free. Enjoy a hike around the lake, plan a barbeque, or sit back and take in the view.
7) Runyon Canyon Park
Runyon Canyon Park is an urban wilderness with a network of trails. This 160-acre park's highest point is called Indian Rock, where you can get the best views of L.A. from. Be prepared for a short hike to Indian Rock, as it is the only way to the summit. You might see more than just L.A. skylines while at Runyon Canyon Park; this popular L.A. spot is known to also be great for a celebrity sighting.
8) Elysian Park
Elysian Park is the oldest park in L.A. and a nice expanse of 604 acres. Hike the somewhat-challenging summit of Angel's Point to check out both the San Gabriel Mountains and downtown L.A.
If you've got to get that Instagram-worthy shot, don't miss the secret swing in Elysian Park. To get there, type in "swing on top of Elysian Park," and god Google should be able to get you there.
9) Echo Park Lake
Echo Park Lake has become a renewed urban oasis with beautiful flowers and a lake you can paddle boat in. Echo Park Lake is also perfect for when the sunsets and the L.A. skyline lights up the night.
On a clear night, the downtown buildings reflect in the water, creating an even more magical effect. Just a ten-minute drive from downtown L.A., it's easy to dine downtown then take in the view as the night enfolds Los Angeles.
10) L.A. City Hall Observation Deck
If you want a view that is immersed in the view, head to the 27th floor of L.A. City Hall. The observation deck is free to visit, although only open on weekdays and only until 5 pm. Not truly a night view, this penniless stop will leave you only richer than before after seeing L.A's historic building. City Hall is also a wonderful visit. Built-in 1928, it was designed to embody "modern America."
11) Vista Hermosa Natural Park, Mountains Recreation & Conservation Authority
Another Echo Park gem, Vista Hermosa Natural Park, is just over ten acres and offers excellent views of the L.A. skyline from a western vantage point. A great spot to escape the densely populated surroundings, Vista Hermosa Natural Park offers walking paths, waterfalls, and an outdoor amphitheater, among other amenities. Another freebie in L.A., you'll adore this intimate park that's an urban oasis.
12) The Grove
Heading to the top of a shopping mall parking lot may not be on the top of your list when it comes to romantic places. However, this unassuming location really is worth the effort of seeing the sunset at the end of the day. If you're already there doing shopping anyway, you've got nothing to lose from this more-urban but lovely view of L.A. at night.
13) Santa Monica Pier
Not technically L.A., the Santa Monica Pier is worth the visit with or without the night view. However, if you love the ocean breeze and want to get views not only of the water but also as far out as Malibu on a clear evening, then Santa Monica Pier is for you. While you stroll along waiting for the sun to cascade, enjoy shops and small eateries along the way, a lovely way to spend an evening in the fresh air.
14) Yashamiro Hollywood Restaurant
We've tried to keep our list of best views of L.A. at night to free spots; however, skipping over the view from Yashamiro Hollywood Restaurant would be an injustice. The ambiance of Yashamiro Hollywood, a restaurant known for fresh-to-order sushi rolls and craft cocktails, is a spectacular night out. Yet, if you really need to stick to a budget, drive up to the parking lot, and take in the view, you'll be rewarded with a glorious overlook of the best of the L.A. area.
Conclusion
L.A. has no shortage of spectacular night views that leave you buzzing on the California vibe. With a plethora of free options to drive or hike to, you may not need to spend a dime on a memorable evening out.
From the bright lights of downtown L.A. to the awesome views of the various mountain ranges surrounding the city, to visit L.A. and not take in one of these viewpoints would be a missed opportunity. With this list of the best views of Los Angeles at night, soak in the beauty of this iconic California city.