BEST Restaurants in Fort Collins, Colorado [2022 UPDATED]
By

Marina Yoveva
Fort Collins is a municipality in Colorado state USA. It is a great city, with great scenery including its museum. Fort Collins also is best known for its exquisite dining. Great restaurants, grills, fun things to do, and hotels to satisfy your food fantasies.  Fort Collins restaurants serve delicate cuisines ranging from local, American, and even Brazilian cuisines. Today we will be covering the 20 best restaurants in Fort Collins.
The municipality has over four hundred and twenty dining places but of course, not all are the best. Based on the specials on the menu, the website ratings, and their cleanliness, it is obvious that we had to pick the best restaurants in Fort Collins. Also, these great restaurants have a variety of vegetarian specials, vegan options and gluten-free dishes that they serve on a daily basis. So are you an animal activist and love your vegetables? Come down to Fort Collins for a great dining experience. Below is a list of the top 20 best restaurants in Fort Collins.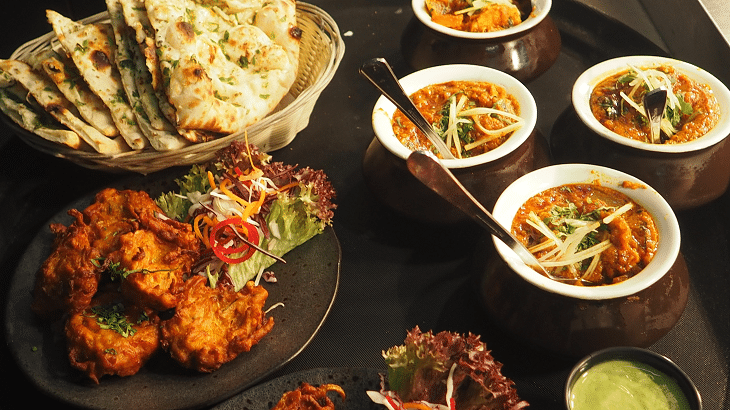 Young's Cafe
Looking for a great Vietnamese cuisine? Then come on down to the Youngs café. They have a passion for providing high-quality dishes in Fort Collins. Serving Vietnamese shrimp, and a sausage bowl. They also have a variety of Asian cuisines. They serve lunch from 11am-2pm on a daily basis whilst dinner from 3pm-9pm. Want to relax your mind with a good beer or wine? Youngs has a great selection of beer, wine, and specialty drinks.
Lucille's Restaurant
Since 1980, this cool restaurant has been providing the best breakfast of all time to residents of Fort Collins. Serving also American, creole and Cajun cuisines, vegan-friendly food, and vegan options gluten free special diets. They are open daily from 7am-2pm. Visit Lucile's for either a special breakfast, lunch or Brunch.
Silver Grill Cafe
For the best Taco salads and French toast specialties, come down to Silver Grill café, open daily from 7am-2pm. Also serving the best giant Cinnamon rolls in the city. For vegans, the Silver Grill also serves a gluten-free breakfast. Isn't that exciting? Great beverage, Bloody Mary, with house-infused bacon vodka available.
Rainbow Restaurant
Ever tasted happiness? Well if not and you are in Fort Collins, visit Rainbow restaurant and experience great exquisite cuisines that will make your taste buds just melt away. They are passionate about giving an exceptional dining experience. They assure you of using the healthiest and freshest ingredients in all their dishes. Some say they have the best Bloody Mary in Fort Collins.
Mountain Cafe
Serving great American cuisines, the Mountain Café is just the place to go if you want a relaxed peaceful breakfast or lunch in Fort Collins. Great egg rolls in the house. Space there is awesome and will leave you astonished and want to go back every time. They also have a vegan menu, gluten-free vegetarian-friendly meals, and vegan options.
Urban Egg
Do you wish for a fabulous breakfast in the morning and you are in Fort Collins? Well, rush down to Urban Egg for a delicious breakfast. They even serve good pancakes if you are a pancake lover. The good news is, they have their own build Bloody Mary bar. Their local ingredients have made them gain an award in the best breakfast and lunch menu in Fort Collins. YUM! They are open daily from 7am-2pm.
Snooze
Snooze is an A.M eatery in Fort Collins. They serve great American cuisines including the best breakfast burrito as described in one of their ratings. They also serve the best beverages, drinks, and coffee in Fort Collins. Their hot chocolate is just Superb! Visit the restaurant when in Fort Collins and there will be nothing to regret.
The Melting Pot
This is one of the best restaurants in Fort Collins. Serving great local favorites with quality ingredients even their prices are great where everything is priced per person except where noted. They have great American cuisines and vegan-friendly options with gluten-free options as well. Visit their web page for more information.
Rodizio Grill
One of the best Brazilian steakhouses in Fort Collins. They have one of the best steak menus and serve great Brazilian and South American cuisines in Fort Collins. Also available is a Brazilian wine and beer menu, specialty drinks, desserts, hot side dishes, grill, and gourmet salads. They also offer a gluten-free option on the menu. Visit this exquisite restaurant for a tasty meal that will leave you craving for more.
Restaurant 415
One of the most talked-about restaurants in Fort Collins. They vary in the specialty of American, international and contemporary cuisines. With vegetarian-friendly, vegan options and gluten-free options. They serve lunch, dinner, and Brunch. Their sandwich, Gimme will leave your taste buds wanting more and more as well as their pizza.
Jax Fish House & Oyster Bar
The best seafood place in town. Serving great soups and salads and even have a raw bar that serves a daily selection of east and west coast fresh shucked oysters. Their sandwiches are also sea oriented ranging from crispy fish sandwiches, tuna burgers and a lobster sandwich YUM! Visit the restaurant for a great seafood experience.
Austin's American Grill – North
To describe this restaurant more would be unethical but, wow, tasty savory roasts and chicken, all-natural buffalo seasoned to perfection and cornbread baked in iron skillets and drizzled with honey and butter. Amazing right? Good beer and one-of-a-kind cocktails with a touch of fresh-squeezed juice to add the perfect amount of sweetness. Visit the restaurant for a satisfactory lunch, brunch, dinner and late-night meal. Plus the appetizers are superbly delicious.
Cafe Vino
For amazing food and drink, Café Vino is the place to be. The wine and beer collection is superb. Their service as well is exquisite. Serving good meals, breakfast, brunch, lunch, and dinner as well. It is one of the few places that is termed as the best in Fort Collins.
The Mayor of Old Town
For the best beers in Fort Collins, food and upcoming events, there is no other place in Fort Collins that will deliver such great services. There are one hundred beers on tap and current tapped ones on display on the restaurant website. Great salads, including the roasted beef salad, Arugula salad, and even Cobb salad. They have the best burgers and chicken in the city.
Blue Agave Grill
Serving a variety of cuisines, including local cuisines, contemporary cuisines, Mexican cuisines, southwestern, and Latin cuisines, the Blue Agave Grill is one of the best in Fort Collins. The food there is amazing accompanied by great drinks and beverages. From the mango fish tacos to the angry burger, the Blue Agave Grill will leave you wanting more and visiting Fort Collins more regularly.
Jay's Bistro
Jay's Bistro is also one of the few places to visit whilst in Fort Collins. It is one of the best in the city. Ranging from wine by the glass to handcrafted cocktails everything here is exquisite. Serving local cuisines, American, vegan-friendly, vegan options, their food will leave you craving for more. The service here is also superb.
The Colorado Room
This restaurant is also considered as one of the best in the city. Serving lunch and dinner and their cuisines are American, bar, and pub. They feature takeout, outdoor seating, television, wheelchair accessible. They also serve alcohol and have a full bar. Their food is excellent!
Ace Gillette's
This is also one of the few restaurants to visit while in Fort Collins. They serve American and bar cuisines. Also serving meals during dinner, late-night meals and drinks. Everything in Ace Gillett's is amazing. Also, have live jazz Wednesday through to Sunday. Isn't that wonderful?
Coopersmith's Pub & Brewery
From starters and salads to Horsetooth stout beer bread and red feather fingers, there are more delicious delicacies to choose from this restaurant menu. Serving American cuisine, bar, pub and brewpub what more could you ask for from them. They serve meals at lunch, dinner, brunch, late nights, and also drinks. Not forgetting, they have a brewery, two restaurants in the same location. How amazing is that? Make sure to make a stopover to this fine place.
Beau Jo's Pizza
Just as the name suggests, pizza. Everyone loves pizza! Serving Italian cuisine and pizza Beau Jos is the place to be. They even have a special diet for a vegetarian-friendly gluten-free option. They serve food at lunch and dinner time. It is one of the pizza places in Colorado located in this amazing city, Fort Collins.
Conclusion
For those of you who like to travel and have a great dining experience, well, visit Fort Collins and if you might get a chance to visit all of the above best restaurants in Fort Collins, You will not have any regrets about any of these places. I wish all the traveling foodies to tag their friends along in order to enjoy this fine meals and drinks. I assure you there is something for everyone. 
Please share this post with a friend or family member!