20 BEST Restaurants in Washington DC [2022 UPDATED]
By

Marina Yoveva
Finding great meal options while exploring a new place is no easy feat and with so many choices, it can be hard to know where to start. No matter your meal preferences, there is no shortage of great restaurants to eat at in Washington DC. This list contains the best destinations for a variety of cuisines including Italian, American, Indian, and African while accommodating all diners including vegetarians, vegans and gluten-free. Whether you are looking for a night out with your partner, a family meal or a full spectrum sensory experience, finding the right restaurant can seem like a challenge but this guide for the best restaurants in Washington DC will ensure your night out includes a full stomach and a great story to tell.
So sit back and let your senses enjoy some of the many options that DC has to offer as you find your favorite Happy Hour and dinner recommendations that will make you a connoisseur of DC dining culture.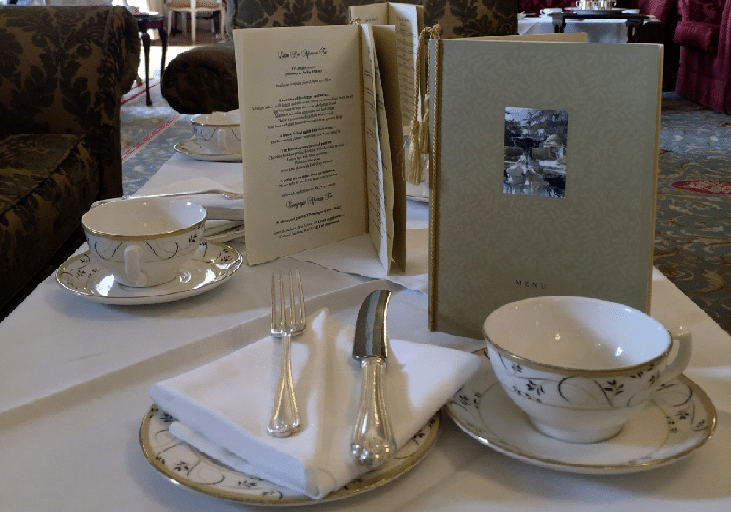 1. Ocean Prime
If fine dining is a must, look no further than Ocean Prime. This restaurant is one of the 34 award-winning Cameron Mitchell concept restaurants. Enjoy a wide range of menu options from sushi, oysters and surf and turf, all in an elegant atmosphere. Don't miss Sunday Happy Hour and the weekly specials featuring fresh ingredients and innovative tastes to satisfy every palate. 
2. Bistro Arachosia
This authentic Afghan restaurant is one of the top dining spots in DC that has a variety of menu options including diverse vegetarian and vegan options. This location is guaranteed to satisfy everyone at the table with its ambiance and friendly service making it just one of the many fun things to do at night in DC, so stop by for a unique dining experience. 
3. Ambar Capitol Hill
Ambar features modern presentations of traditional Balkan cuisine. This unique restaurant is one of two locations and is the only traditional Balkan restaurant in DC where diners can "Rediscover Balkan Cuisine." Expand your senses and explore new cultures in a comfortable, yet stylish atmosphere. A new place to explore with that special someone, and just one of many romantic things to do in DC at night.
4. Barmini
Looking for an adventurous night on the town? Barmini is a modern and experimental cocktail lab that provides its guests with modern twists on traditional tastes. Visitors will experience a progression of cocktails that are sure to enliven all the senses with unique flavor profiles and eye-catching presentations. Want more than a drink? Barmini can satisfy any appetite with creative snacks earning this spot a place on the list of the many fun things to do in DC at night over 21. 
5. Quill
This family-oriented experience is the perfect place for diners to hang their hat and unwind after a long day. The Quill is all about the experience with satisfying dishes and creative events like Family Getaways and West Wing Themed events. Enjoy good food, impeccable service, and a welcoming environment, just some of the many qualities of this fun thing to do in DC at night. 
6. Joe's Seafood Prime Steak & Stone Crab
If a luxurious night on the town is on the menu, Joe's is the perfect place for couples looking for things to do at night in DC. This restaurant features all of the traditional tastes of steak and seafood. Experience stone crab claws dripping with melted butter, prime steak cooked to perfection, and a variety of vegetarian, vegan and gluten-free options such as cauliflower steak and spinach stuffed mushrooms. Joe's has something for everyone.
7. Keren Restaurant
This traditional Ethiopian restaurant has a  diverse and extensive menu for meat-eaters, vegans, vegetarians, and gluten-free connoisseur. This is another of the fun things to do at night in DC while exploring some cultural flavors with dishes like special tib si, fish diet, and kitchen silsi. Awaken your taste buds with a culture infusion and experience a night of authentic dining. 
8. Kinship Restaurant 
Experience American cuisine in a historical and comfortable setting with a menu as diverse as the cultures inspiring it. Every menu item was created by a unique chef journey such as the Toasted Pine Nut Agnolotti and Sauteed Atlantic Porgy, or for a historical flavor, try Old Bay Rubbed Redfish and Kinship Banana Bread. With new items added weekly,  this is yet another fun thing to do in DC at night. 
9. Rose's Luxury
Celebrating their 6th anniversary, Rose wants to delight its diners with a "Best Of Menu" featuring all of the best dishes that made Rose's success. With room for large parties, this venue is sure to be a fun thing to do in DC at night for the over 21 crowds. Experience savory dishes like lumanconi Alla Norma and South Carolina Brisket, and explore some of the greatest hits, 5% of all proceeds benefit nonprofits. So hit the town and help a charity. 
10. Doyle (Bar)
Another fun thing to do in DC at night for the over 21 is a traditional Irish pub experience. With tall, leather stools, and solid oak bar, this pub is sure to satisfy the Irishman in all of us. Pair your traditional cocktail with some creative bar bites like zucchini blossoms, grilled octopus and Dupont fries. For a night of drinks, Doyle's is your one-stop for food and fun. 
11. Rasika
You will experience traditional Indian cuisine with a modern presentation highlighting regional dishes like cauliflower bezel, tandoori chicken tikka, and tandoori salmon all in an atmosphere of sophistication. Rashika is the perfect setting and one of many fun things to do at night in DC for couples. Enjoy a modern cultural experience with the perfect wine pairing for a unique date night. 
12. Lafayette Restaurant
If you want to explore DC and get the full experience, look no further than the Lafayette. Located within minutes of the White House, this destination is the perfect place to stay and experience fine dining and luxury accommodations. With private dining and an award-winning menu, you can taste unique flavors like lobster and celery root soup, pan-seared black sea bass and beef wellington, enjoy this exquisitely fun thing to do in DC at night. 
13. The Capital Grille
If a traditional steakhouse with modern flare tops your list of fun things to do in DC at night, then the Capital Grille is the place. Located in the heart of DC, this is the perfect place to find delicious food after a day of sight-seeing. With luxury dinner options like steak tartare, pear and gorgonzola salad and filet mignon, you are sure to find something to please every palate. 
14. & Pizza
The traditional pizza has met a modern creative flare. This restaurant is more than just a pizza place. With creative concoctions like Moonstruck, American Honey and The Maverick, & Pizza is guaranteed to satisfy every pizza lover. Feeling creative? Create your signature pizza and check this location off of your list of fun things to do at night in DC. 
15. The Dabney
If locally-sourced, luxury cuisine is your priority, then the Dabney should top your list of things to do at night in DC. Chef Jeremiah has cultivated relationships with local producers to create the most exquisite local dishes like hearth roasted spring vegetables, bruleed figs, and Elysian Fields lamb. Excite your taste buds and support a sustainable dining experience while exploring the best DC has to offer. 
16. Commissary
If a dining and entertainment experience is more to your taste, the Commissary offers American cuisine in a traditional bar and grill setting with a plethora of traditional cocktails and unique mixology experiences. Enjoy live entertainment, outdoor dining, private events or bring the dinner to you with a variety of catering options. With so many options the Commissary should top the list of fun things to do at night in DC for over 21. 
17. Fiola 
Experience authentic, regional, Italian cuisine without the travel. At Fiola, you will get the star treatment in a sophisticated atmosphere with family cuisine. Explore a variety of caviar and wine tastings paired with lobster ravioli, Spanish branzino, and Coniglio. This full sensory evening creates the perfect date night atmosphere and has become a staple on the list of romantic things to do at night in DC. 
18. The Capital Burger
For a new twist on an old favorite, this bar and grill create savory burgers and traditional American cuisine with an adventurous flavor. Featuring group dining and a nightly happy hour, this restaurant is filled with fun things to do at night in DC for the over 21 crowds. Pair your refreshments with parmesan truffle fries,  a lobster crab burger and finish with a slice of coconut cream pie. 
19. BLT Prime by David Burke
For traditional American cuisine in a luxury setting and a variety of vegetarian options, BLT Prime has something for and dietary preferences. Start the meal with a variety of appetizers before indulging in pan-seared scallops, cauliflower steak and "salt-brick" chicken. End your meal with a variety of rich desserts as part of your fun things to do on a night out in DC's nightlife.
20. Old Ebbett Grill
For American cuisine in a pub atmosphere, the Old Ebbett Grill is a must for a fun night out at night in DC for over 21 diners. Experience a lively and inviting atmosphere with plush wood benches in a family-style atmosphere while enjoying a satisfying cocktail with your Oktoberfest platter, shrimp and grits or grilled eggplant. With vegetarian and gluten-free options, the possibilities are endless. 
Conclusion
You can share your best restaurant experiences with all of your friends and show off your new connoisseur expertise. Whether you are just visiting or making DC your new home, there are so many options to satisfy your empty stomach and this list is just a sampling of the many cuisines and hidden gems that DC has to offer. Hopefully, this sensory journey has inspired you to try new cuisines and learn about the diverse cultural palate profiles that can be found in the many fun things to do in DC's nightlife.