Welcome to Fort Lauderdale, only 28 miles north of Miami and a part of Broward County. It's to your advantage to plan your trip because this popular tourist destination has an average temperature of 75.5° Fahrenheit with about 3,00- hours of delightful sunshine annually. You can choose from over 560 hotels in the area with 4,000 restaurants, and tons of breath-taking views on the waterfront. You have 16 museums, 278 parkland campsites, 63 golf ranges, and a really good Fort Lauderdale Beach Restaurants, not to mention Fort Lauderdale is the 3rd largest cruise port in the world.
Whether you are traveling through the town or are contemplating a move to the area, you will want to know where the great eateries are located. This list should help with that dilemma. The first eight dining suggestions are considered to be the 'hottest spots' in Fort Lauderdale Beach. The following batches will list more establishments with a 4.5 or 5-star rating.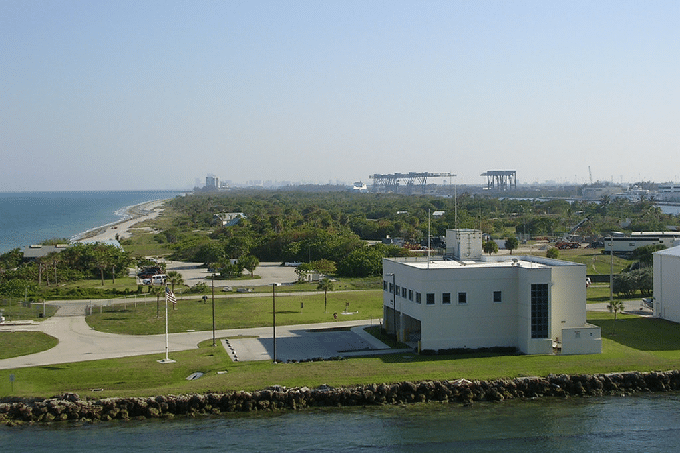 1. Tarpon River Brewing
You will find a beautiful venue just two miles from the beach with a 4.5 out of 5-Star rating. Stop by for Happy Hour from 4 PM until 7 PM – Monday through Friday. The unique downtown gastropub offers a full line of craft beer made on-site partnered with a delicious variety of foods on the menu. Enjoy the delicious breakfast, lunch, and dinner offerings or a Sunday Brunch.
2. ETARU Las Olas
This spot is a mere 1.4 miles from the beach, offering Sushi, Asian, and Japanese cuisines. Stop by for lunch or dinner or make a reservation and have a table ready when you arrive. Individual diet preferences include gluten-free and vegetarian-friendly options. The restaurant is rated 4 out of 5 for excellence making it the #16 spot out of 37 Japanese eateries in the area. One of the best Fort Lauderdale beach restaurants you can find.
3. Burlock Coast
You will be delighted in the American bar, seafood, and deli-style restaurant located a short 1.7 miles from the beach. The Burlock Coast was awarded the Certificate of Excellence in 2017-2019.  Make a reservation or stop by the delightful waterfront restaurant for a unique rum-focused cocktail menu. Be captivated by the local bread and coffee choices. Brunch is also offered on Saturday and Sunday.
4. Lona Cocina Tequileria
It's a time to remember if you visit the Mexican/Latin bar and pub restaurant, located just 1.6 miles from the beach area. Choose from a regular menu or options offered including gluten-free, vegan- and vegetarian-friendly delicacies. Enjoy the outdoor patio and bar for exquisite views of the beach and Atlantic Oceanfront! Private and semi-private rooms are available for larger groups from 10 to 200!
5. El Vez – Fort Lauderdale
This delightful Mexican/Latin cuisine offers a vegan, vegetarian, and gluten-free menu option. Come by and enjoy the full bar with additional outdoor seating for a delightful view of the waterfront. The beach is 1.6 miles from El Vez, making it an excellent spot for Happy Hour with its menu of chicken tacos and spicy wings to complement the alcohol offerings or a full menu list to choose from if desired.
6. Henry's Sandwich Station
You will find the sandwich stop perfect for a quick bite to eat since you will be only 1.2 miles from Fort Lauderdale Beach. Choose from its list of Artisan toasts, breakfast sandwiches, soups and salads, and a french fry bar. A special menu is offered just for kids! Enjoy a pie choice of the day or others, including blueberry, apple crumbles, strawberry rhubarb, banana cream, and so many more. Another one of the best Fort Lauderdale beach restaurants.
7. Terra Mare
If you are craving an enjoyable experience with excellent seafood and service, you must make Terra Mare your spot for seafood. Indulge in a delicious cocktail or wine option from the extensive listings. Enjoy Happy Hour from 1-7 PM every day! The restaurant uses fresh, locally sourced food items presented with a table-side preparation for extra excitement. See you there!
8. Premiere Cafe & Bar
Welcome to the 5-Star wine bar/gastropub, rated as the #2 bar out of 148 similar establishments in the area as well as #2 out of the 820 restaurants in the Fort Lauderdale Beach location. It also received a Certificate of Excellence from 2018 and 2019 with its local cuisine, Argentinean, and vegetarian-friendly menu. You will only be a mere 1.4 miles from the beach.
9. Dolce Salato Pizza & Gelato
You will find this 5-Star restaurant is (#1 out of 119 Italian eateries in the area) offering pizza with a vegetarian-friendly menu if you desire. Patrons rave of the delicious gelato with patrons returning years later to enjoy the treat. Choose from the enticing menu, including pizza, sandwiches, panini and wraps, various types of pizza with toppings, smoothies, and so much more.
10. Mini Pita
Stop by and enjoy the Middle Eastern, Mediterranean, Greek cuisine offering a 4.5 out of 5-Star rating for service, value, and excellent food. You are about 3.6 miles from the beach but can enjoy gluten-free, vegan, and vegetarian options. Stop by for breakfast, lunch, or dinner and become one of the many to enjoy its warm, friendly, and attentive staff, which has been recommended by return customers. Word of mouth says it all!
11. Riverside Market & Cafe
The atmosphere is one that will provide an excellent spot for lunch or a snack to enjoy a beer in a cooler chosen from the line on the wall. Bring the family and have some fun. Choose from a fresh omelet, a variety of salads, delicious sandwiches – including a Reuben special, turkey club, or grilled cheese. Enjoy a pizza, a chicken parmigiana, or a blackened dolphin. The variety is there; all that is missing is YOU.
12. Steak 954
If you are seeking an ocean view in W. Fort Lauderdale, that's a contemporary-style steakhouse; this is your spot featuring an exotic decor with deliciously creative dishes. You will find options for group dining with four distinct dining environments, including indoor and alfresco options. Enjoy the cocktail receptions with a delicious option of hor's d' oeuvres! See you soon.
13. Thai On The Beach
As you can imagine, you will be delighted at the traditional sushi and chow at this great ocean view eatery. Selections include salad, chef's specials, sushi rolls, fried fish, and many dinner specials such as fried calamari, chicken basil, stuffed egg omelet, and so much more. Patrons were delighted with the menu, service, and setting. What more do you need? Bring the kids and enjoy it.
14. Casablanca Cafe
Looking for some live piano music or other entertainment with a dining experience with American and Mediterranean specialties? Give Casablanca a call or check the website for more details. Happy Hour prices are available (Bar Only) from 4 PM until 7 PM on Monday through Friday. Join the E-Mail Club for updates if you want special updates! See you there!
15. Tatts & Tacos Beer Garden
The Mexican cuisine is created in this rustic taqueria modern eatery with deliciously crafted cocktails, 40 beer options, and outdoor seating if you want to enjoy a great trendy spot. Friday night specials include a 2 "4" 1 Happy Hour from 4 PM until 7 PM with a complimentary taco buffet until 6 PM. Sunday Brunch features live entertainment from 11 AM until 4 PM with special drink offers!
16. Coconuts
The American bar scene will encompass delicious seafood with gluten-free, vegan, and vegetarian options. Choose from grilled jerk wings, coconut shrimp, smoked fish dip, or decide on the peel and eat shrimp. Salad options include a delicious in-house papaya dressing for your delicious Coconut's house salad, steak, or sashimi tuna salad. That is just for starters since you can enjoy a delicious local fish of the day, and so much more.
17. Bubba Gump Shrimp Company
You'll find this American Seafood eatery & bar excellent for any occasion as a large group or special life events. Customers even remarked of the excellent service with servings "a bit oversized". Its down-home style atmosphere will please eaters worldwide with dishes inspired by the movie, Forrest Gump. Bring the kids or enjoy the full bar with a waterfront view!
18. Dal Contadino Trattoria
You will step into a piece of Italy with the excellent service, food, and value rated as a 4.5 out of 5-Stars with a Certificate of Excellence in 2018-2019. Some of the patrons claim they were serenaded with lively Italian songs as the waiter joined in with the gala event of serving delectable platters of antipasti, tapas, salads, soups, and items from the grill.
19. 3030 Ocean Restaurant & Bar
Grab a beach view seat and enjoy the updated menu selection, including an oyster bar, grilled octopus, Florida Stone Crab, chilled Maine Lobster, jumbo shrimp, or spicy tuna tartar, or a salad. Delivery is also available, or you can enjoy the selections while staying at the resort.  Request the daily fresh catch or opt for a premium cut of meat. Come in and enjoy the casual atmosphere!
Conclusion
No matter what your dining preferences are, the Fort Lauderdale area is loaded with popular sites. These are just some of the most popular ones delegated by patrons who have visited and enjoyed the various cuisines the area has to offer. Some spots are great for kids, and some are geared more for adult downtime. With all of the options, you will surely find one that meets your standards of quality and value in the Fort Lauderdale beach restaurants.