Fort Lauderdale has become one of the most popular destinations for travelers across the world. It attracts families, honeymooners and anyone else who enjoys blue skies, sand, warm waters, and a cool and quiet environment. There are a lot of places to see and fun water activities that you can be engaged in. Besides the sceneries, you also get to enjoy good food that you cannot find in any other city.  
There are so many hotels that offer tourists the local and international dishes accompanied by good accommodation. Each of these hotels has a uniqueness to it because they offer different services and facilities. They also offer a variety of dishes that will leave your taste buds asking for more.  However, you need to know how to identify the best hotels in Fort Lauderdale so that you can sample foods from each during your stay and choose the best accommodation. To learn more about these hotels, read below.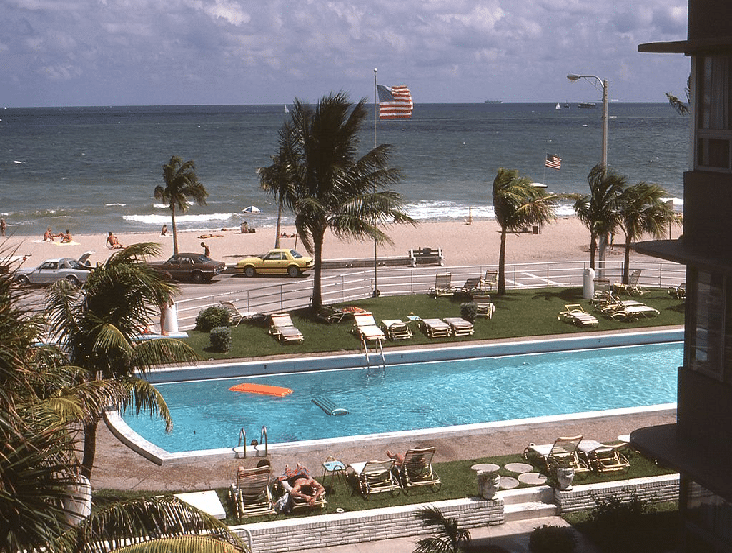 1. Villa Venezia
 This is a small hotel that is located close to the busy town and beach. If you are looking for a romantic and quiet venue then you need to consider staying at this hotel. It has beautifully structured rooms that are decorated to create a good ambiance and offer luxury.  The whole staff of the hotel is very warm and welcoming. The rooms are large and always clean which makes you feel at ease and comfortable. If you are looking for a hotel where you can enjoy your quiet and have a good time then this is the hotel for you. 
2. Premiere Hotel
The hotel is ideally located a few steps away from the Atlantic beach. Its location makes it the best hotel to lodge if you enjoy busking at the beach and having beach activities.  The rooms offered are very big and spacious and they have a five-star maid service that always keeps the hotel clean. If you are looking for comfort then you are guaranteed to get it because of the hotel as king-size beds, a kitchenette in every room and good air conditioning systems. The staff is friendly and they make your stay away from family less stressful. 
3. Nobleton Hotel
If you are looking to leave behind the world troubles, then you need to lodge at Nobleton Hotel. It is located a block away from the beach.  They offer clean and modernized rooms and the basic facilities that will allow you to enjoy the beach that includes beach chairs and towels. Also, if you would prefer to stay indoors, they offer free wifi, a pool, a barbeque area, and even a garden area. With all these services, you would expect that you will pay so much, but their services are reasonably priced with no hidden costs. 
4. The Pillars Hotel Fort Lauderdale
The view at the hotel is unimaginable. You get to enjoy the beautiful sunsets that are a delight to watch.  The structure of the hotel contains so much history that is rare in modern hotels. It has borrowed from the British colonial architecture designs and it has been decorated with decorations from the thirties. The hotel offers basic rooms and suites. They are always clean and well maintained. The staff at the hotel will make you feel like family. They are friendly and very helpful.
5. Manhattan Tower Apartment Hotel
This is a stylish hotel that offers fully furnished hotel rooms. You will have your equipped kitchen and a bathroom for every bathroom.  Every room feels like a suite. The size of the bed and the large room allows you to enjoy comfort. If you intend to catch up on work, you are offered free Wifi and you can even use the fax and photocopying machine. If you enjoy the outdoors then you have activities such as fishing lined up for you. The hotel is also so close to the beach, you can enjoy the beach. 
6. Snooze
The snooze is the best hotel in Fort Lauderdale to enjoy both the day and nightlife because it is located in a 24-hour neighborhood.  It's an affordable hotel where you can enjoy amenities such as free wifi, free parking, and free resort. Their rooms have everything that you may need.  They also offer special personalized services on request which makes them one of the most hospitable hotels in the area. It's so close to the beach that you can smell moist in the air and they facilitate your fun at the beach by offering free beach gear.
7. Conrad Fort Lauderdale Beach
The view at the hotel makes it the place you should be. It offers you an opportunity to enjoy the panoramic views, the Atlantic Ocean, the white beaches and the Intracoastal waterways. The hotel is also known to offer luxury and their staff is very hospitable. The main features that you get to enjoy in every room include; exclusive balcony, gourmet kitchen, deep soaking tubs, and a comfortable king-size bed. If you do not enjoy cooking, the hotel offers amazing meals that will offer you a Florida Culinary experience. 

 This is an ideal hotel for a vacation or even a business trip. There are many hotel rooms from which you can choose from with each room being equipped with a cozy mattress, TV, Air conditioning, and refrigerator. To enjoy your stay, the hotel management offers you housekeeping services that ensure that the room is always clean.  If you want to have time with your family, the hotel provides family rooms that are fitted with the facilities that will ensure that every member of your family is comfortable.  
9. The Victoria Park Hotel
This is one of the best-kept secrets in Fort Lauderdale. It has excellent service and the hospitality is on its level. The hotel has modern amenities that are offered in each room at a reasonable cost.  You will receive continental breakfast, access a heated pool and get daily housekeeping for your rooms. The hotel has gone the extra mile to ensure the comfort of its guests by providing free Wifi, free parking, laundry facilities, and a family-sized hot tub. If you intend to work, you are offered a working station that has a computer and printer. 
10. Lago Mar Beach Resort & Club
The beachfront resort is a hotel with a difference. It is very quiet and offers an opportunity to relax and meditate. They offer genuine hospitality and the staff is welcoming and kind. They have rooms that are equipped with a kitchen, Air conditioning, and a Flatscreen Tv.  You also get to enjoy a well-structured pool, fitness center, mini-golf, and lounge. If you enjoy a private beach setting, the hotel has a 500 feet private beach. To add to the many services offered the hotel offers free services such as parking and Wifi.  
11. Residence Inn Fort Lauderdale Intracoastal/Il Lugano
 The hotel is located a few minutes away from the busy district which makes it an excellent place for business tourists. The hotel rooms are large and kids are allowed to stay for free.  To ensure you are comfortable the hotel offers you a king-size bed, free wifi, a working table, free breakfast, free laundry services, and a pool to relax after your daily troubles. If you want to travel with your pet, the hotel is pet-friendly unlike many in the area.   
12. The Ritz-Carlton, Fort Lauderdale
The hotel offers an amazing ambiance with the french inspired murals and the glass walls that face the Intracoastal waterway. If you are planning a tour  Fort Lauderdale with your family The Ritz -Carlton is one of the best hotels in Fort Lauderdale to have a family. They have family rooms and babysitting services to allow the parents to enjoy some time alone.  The hotel has a restaurant and a pub that serves delicious meals crafted by the locals so that you can have a taste of the region's rich cuisine. They also have free wifi, spa, work out room and a business center.  
13. Soleado Hotel
If you are looking for a hotel that offers you an apartment feel, then you should visit the Soleado hotel. It offers comfortable rooms that have a kitchen, air conditioning, and free wifi. When you want to relax, you can take advantage of their large clean pool that is just right on the doors.  They offer a second home and family since their staff maintains a high level of professionalism and hospitality.
14. Casitas Coral Ridge
Casitas Coral Ridge is a small cozy hotel that has large rooms with air conditioning, free wifi, and entertainment. The hotel also offers amenities such as a private trainer, private pool and a beautiful picnic area where you and your family can have some bonding time.  To remain comfortable, the hotel offers regular housekeeping services to ensure that your room is always clean. 
15. Sonesta Fort Lauderdale Beach
 The ambiance of the hotel is like no other. The recently renovated rooms combine traditional and modern flair that makes them very beautiful.  From the moment you step into the hotel, you will experience a haven of relaxation in a safe environment. They have both family rooms and suites that offer an ocean view with regular housekeeping to maintain cleanliness.  You do not have to step out for anything, they also have a lovely restaurant and beer that has a wide range of foods and drinks. 

It is located close to the pristine white sand beach which allows their guests to enjoy the oceanfront experience.  If you are looking for a beach vacation this would be the best place to lounge. They have cozy comfortable rooms that have king-sized beds, flat-screen Tv, Housekeeping and good air conditioning.  Besides the amenities offered in the room, you can also access their pool, private beach, and balcony, gym, bar, and fitness center among many. 
17. Napoli Belmar Resort
The hotel offers its guests a peaceful atmosphere where the staff treats you as part of the family.  You will enjoy two swimming pools, a BBQ picnic area and beautiful cozy rooms with a fully equipped kitchen.  To make your stay stress free, the hotel offers laundry service, free parking and internet, and a cozy relaxing area.  The hotel is sparkling clean with regular housekeeping services. Easily one of the best hotels in Fort Lauderdale in our opinion.
18. The Aqua Hotel
Do you have kids, then this is the best hotel in Fort Lauderdale for your kids.  It is small and intimate which allows for a family vacation. You will also notice that it is close to the beach which allows for fun activities for both adults and kids.  They have rooms that have well-maintained kitchens. Although it's small, it has several amenities such as a heated pool, BBQ facilities, and salon which make your stay a little easier and fun. 
19. Hampton Inn Fort Lauderdale Airport North Cruise Port
If you are looking for clean and comfortable rooms then this is the place you need to be. They have smoking free family rooms that are large and fitted with air conditioning and a flat-screen TV.  You will enjoy a safe and quiet environment which makes this hotel the best place to lodge when looking for peace.
20. The Atlantic Hotel & Spa
 Elegance is what the structure of this hotel communicates the moment you come into contact with it. It is located just next to the Ocean which offers a lot of fun and relaxation opportunities.  The staff and warm and welcoming which makes you stay away from home tolerable. They have an on-site restaurant that provides the guests with food that is an embodiment of the culinary culture of the region.  
Conclusion
Fort Lauderdale is a major tourist attraction because of the beautiful ocean that allows for a lot of fun activities. But to enjoy the ocean and the ambiance around it, you need to find the best place to lodge. There are a lot of good hotels in the region and you need to identify the one that will offer you comfort and amenities that you cannot do without. It may be hard to visit every hotel looking into what they offer. To assist, you will find an analysis of the best 20 best hotels in Fort Lauderdale, all you need to do is choose the one that suits your needs and book.