Founded in 1869, Gainesville is the largest city in Alachua county. This city is perhaps best known because it's home to the University of Florida, but that doesn't mean, this city has no more to offer than being a college town. Gainesville has been regarded as one of the best places to visit and it ranks among Florida's top cities according to Money magazine. Every year more than four thousand people from across the world visit Gainesville, due to the many festivals hosted here and the fast uprising of the Gainesville music scene. Here, is a list of the best bars in Gainesville FL.
There is no shortage of places to visit, whether you are a local, new in town or just driving by, if you're looking for things to do at night in Gainesville, you have come to the right place. Maybe you had a long day and work and you just want to find a cool place to hang out with your friends, don't worry, we have your back.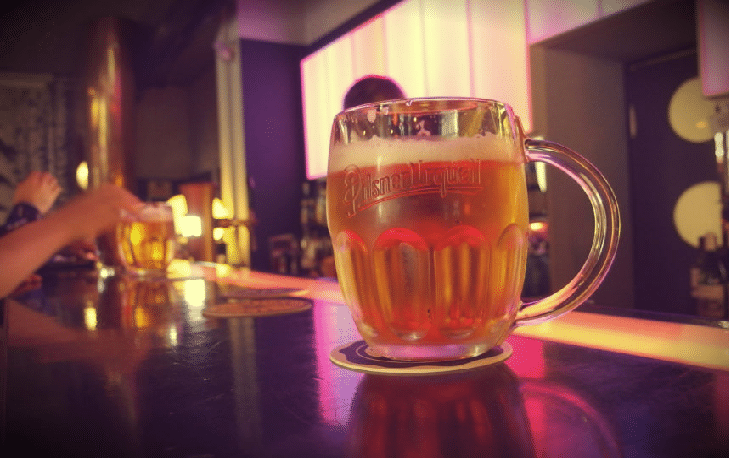 1. Madrina's

If you are looking for a place to cozy up after a long day at work, Madrina's is the perfect place for you.
This site is a Cuban- inspired cocktail bar located in the heart of downtown, Gainesville. Madrina's specialty is rum-based drinks with an average price of $5 per glass. Madrina's happy hour begins at 3 pm, so you don't have an excuse to miss it. Don't hesitate to look up the place.
Address: 9 W University Ave, Gainesville, Florida.
Phone: N/A
Website:  Facebook Page
2. Arcade Bar

If you are feeling nostalgic, the arcade bar in Gainesville, Florida is the right place to hit up. With three floors dedicated to vintage games, Arcade bar will take us back in time to our childhood with the added benefit of cocktails drinks loaded in the full package. Affordable drinks plus a variety of arcade entertainment, as well as live music make, is Arcade bar, Gainesville the right place to unwind with your friends or coworkers.
Address: 6 E University Ave, Gainesville, Florida.
Phone: N/A
Website:  www.ArcadeBar.com

3. White Buffalo

Come for the shots and stay for the food. Close to downtown, Gainesville is located white buffalo. This new bar concept, not only provide liquor and craft beer from local distilleries, creating a sense of belonging in the community, it also offers a diverse menu including Onion rings, buffalo sausage and pork meat that will please the most exquisite palates. For sure one of the best bars in Gainesville FL worth checking out.
Address: 111 South Main Street Gainesville, Florida.
Phone:  (352) 225 555
Website: Facebook Page

4. Sidecar

Sidecar Gainesville bar is the best choice if you are looking for specially crafted cocktails, yummy food, and live music. Sidecar's happy hour begins at 3:00 pm, there you can find special drinks every day at very low prices. If you are a trivia lover you should know sidecar host trivia for free every Thursday at 7:00 pm, so get a team, enjoy a cocktail and have a fun night with your friends. Who knows maybe you get to be the lucky one who goes home with $100 price in gift cards.

Address: 115 SE 1st street Gainesville, Florida.
Phone: +1 352 888 7533
Website:  www.drinksidecar.com

5. Boca fiesta

Get out of your comfort zone and visit Boca fiesta, the only Mexican- style bar-restaurant in downtown, Gainesville. It doesn't matter if you are a meat-lover or a vegetarian, Boca fiesta's menu was designed to please everybody. Cheap prices plus Latin food, make of Boca fiesta the perfect choice if you wanna take your significant other for a dinner date or a night out. Don't forget to ask for Boca fiesta's dinner nachos or you will regret it!
Address: 232 SE 1st street Gainesville, florida.
Phone: +1 352 336 8226
Website:  www.bocafiesta.com

6. Mother's Pub & Grill

Mother's Pub & Grill has been around since 2007, it changed from what the owner refers to: "A local music pub hang out" to an Irish sports bar. Located near the University of Florida, Mother's Pub & Grill is the choice of preference for those who love sports. They open at 7:30 am for the early risers who loves Irish breakfast and a hot cup of Joe. Their average drinks rank from $2 the bottle to more specialized drinks and cocktails, but what takes it out of the park about this sports bar might be their delivery system, if you can't go to Mother's, Mother's will go to you.
Address: 1017 W University Ave Gainesville, Florida.
Phone: +1 352 378 8135
Website:  www.motherspub.com

7. Salty Dog Saloon.

The most incredible aspect of Salty Dog Saloon is the fact that it has been around for more than 30 years. Located across the street of the University of Florida, has become the bar of choice of many people. Everybody in Gainesville at some point in their lives has ended up at the gates of Salty dog saloon if you haven't then you should. Salty Dog Saloon has it all: A good location, a nice ambiance and cheap food (You can order chicken wings at least two nights a week for only 59 cents.) All of this and more, make of Salty Dog Saloon, one of the best bars in Gainesville FL.

8. Main Street Bar & Billiard

Main Street Bar & Billiards make of entertainment an art form, if you like poker, billiard or if you like throwing darts, this is your perfect place. For those who don't want to miss a game night, it is alright. You can watch your favorite team from every angle, thanks to the 55″ and 60″ flat screens, surrounding the place. If you are around Gainesville's downtown district stop by Main Street Bar & Billiards for a drink or a friendly poker game. You won't regret it.
9. House of beer.

With almost 10 years of history serving the people of Gainesville, downtown Gainesville House of beer offers one of the best selections of craft in Florida. Featuring more than forty rotating taps from all across the world. It doesn't matter how many times you have come to House of Beer, or if it's your first time their friendly staff and casual atmosphere will make you feel right at home from the very first second.
10. Balls

It has become the place to go for those who love happy hour times, Ball's all you can drink specials are the main attraction of this dive bar. For $10 only, you can drink your night away, how crazy is that.  Ball's 80′ theme jukebox is probably the best there is in Gainesville. Cheap drinks, good company, and great music are valid reasons for those who don't wanna go home early.
Address: 1716 W University Ave, Gainesville, FL 32603
Phone: N/A
Website: N/A 
11. Swamp

When you are a student, sometimes you have to work around a very tight budget, so 8f you are new in town and you are looking for a place with good entertainment and cheap beer, Swamp is the place to go. Every Friday from 9 pm to 11 pm is free beer day, Swamp's happy hour also offers you a $2,50 glass of wine every Wednesday from 8 pm to 11 pm. Show them your student ID and get a $5 cover.
12. Midtown Social

The main attractive of Midtown Social is its open rooftop lounge, creating an intimate ambiance for those looking for a place to go on a first date. Every Friday and Saturday, this sports bar delight us with a night filled with live acoustic music. They also host lady's free night every Thursday at 7 pm. If Midtown Social Sports Bar had a motto it would be "Every day's special"
Address: 1728 W University Ave, Gainesville, FL 32603
Phone: +1 352-373-7383
Website:  www.thesocialgnv.com
13. Dragonfly
This Japanese infused theme bar has designed a very alluring menu for those who enjoy the Asian cuisine and fiery cocktails. There is not a dull moment when you step inside of Dragonfly, the staff is great, the service is fast, all these reasons are enough to make of Dragonfly your new favorite bar if you're still skeptical about going notice that you get a discount every weekday on happy hour.

Conclusion

Little by little, Gainesville has become the number one destination for the adventure seekers. This bustling city offers a variety of options for those who enjoy the night scene. There is no shortage of places to visit here in Gainesville, from Arcade Bars that will take you back in time to less troubled times to Latin infused ones with homey lounge spaces, or maybe you prefer locally crafted beers with a side of chicken wings, it matters not. There is a place for everybody here in Gainesville.
If you can't narrow your choices, don't panic. Every one of these best bars in Gainesville FL will offer you a unique experience, wherever you go you will be a witness of the strong sense of community and attention that  Gainesville has to offer, everybody is welcome here. So, what are you waiting for? Gainesville is waiting for you. Go there and have fun.