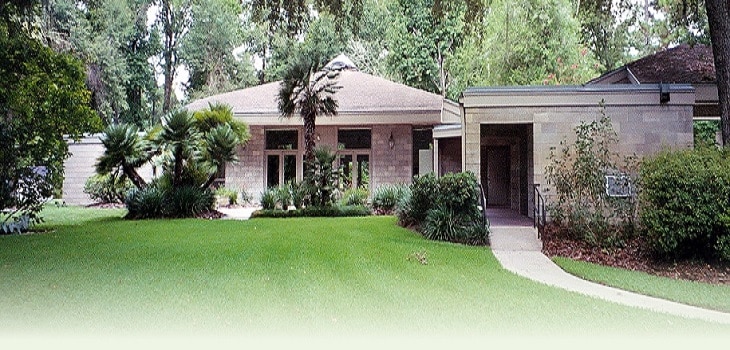 Phone: (352) 331-0426
Address: 1350 NW 75th St, Gainesville, FL 32605
Website: ggcfl.org
Hours of Operation
Admission Fee
The Gainesville Garden Club hours of operation are not listed, as most of their events are scheduled and announced in advance. To view the schedule of upcoming events, please direct yourself to the website or facebook page of the garden club. 
An annual membership at the Gainesville Garden Club costs $49. Couples Can get a joint membership for $41. 
Description
The Gainesville Garden Club is a non-profit organization founded in 1924 operating in Alachua County, Florida. They host a multitude of horticulture-related events, as well as a great deal of community involvement. The Gainesville Garden Club participates in many known charities and makes its priority the beautification of the city by use of gardening. The members of this club have a passion for gardening and look for new members to join that share this affinity. This is a wonderful club to join for partners, friends, or a solo adventure to make new friends and acquaintances. In addition to their regularly scheduled activities, the Gainesville Garden Club is also available to rent for weddings, and on occasion, smaller rooms are rented for meetings. The largest building at the club has a fully equipped kitchen for catered events, such as weddings and fundraisers. 
Some events at the club are open to the public, meaning individuals do not have to belong to the club in order to participate. These events can often be pre-registered for. If pre-registered, the cost is $20. The cost at the door is typically $23. It is better to pre-register to ensure that the club has enough supplies and seating for everyone in attendance. 
Read Also:
Gainesville Garden Club Reviews
Many guests of the Gainesville Garden club have commented on what a lovely venue it has been for their weddings, bridal showers and rehearsal dinners. The buildings, while dated, have a Floridian charm to them that draws in the guests. Others have mentioned how helpful and responsive the staff is at the club while events are being hosted, which is incredibly important in order to have a successful event. The staff is willing to set up for events with the tables and chairs provided by the club and stay throughout the event to ensure everything is running smoothly. 
Members of the club rave about the enjoyment they receive from being a part of this organization. It is tranquil, beautifully landscaped, and holds fun events for the members and visitors. Many think of this place as a true oasis from the hustle and bustle of everyday life, and use it as a place to escape to nature and companionship with like-minded friends. 
Gainesville Garden Club
Average rating:
0 reviews