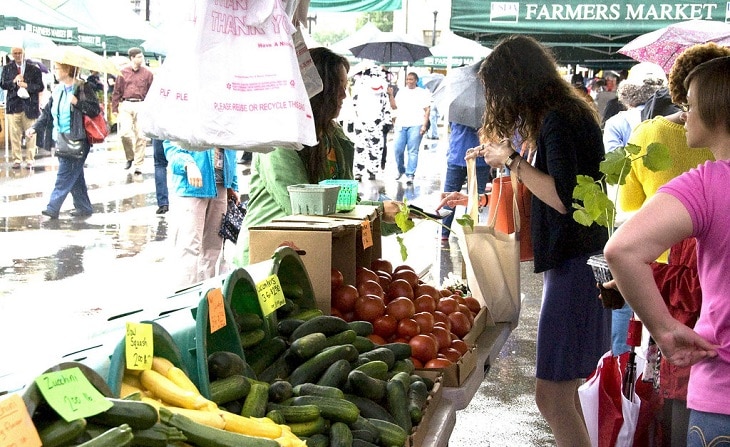 Hours of Operation
Admission Fee
8:30am – 12:00pm (noon)
Every Saturday
Description
The Haile Farmers Market is an independent farmers market, owned and operated by the local farmers of Gainesville. All the produce that is sold is grown locally by farmers and not produce brokers, so be sure that all produce is natural and local. The Haile Farmers Market you are surrounded by nature and products from nature. You are free to walk the tree-lined streets and to buy groceries, hand-crafted gifts, and prepared food. There are restaurants as well for brunching which is great for an in-between-meal to keep you energized and going so that you may shop for longer.
The Haile Farmers Market serves as your one-stop-shop to fill and restock your kitchen. They have all the essentials. Produce is available according to season and well, of course, they're all also all year products. The vendors sell a range of items; eggs, bread, vegetables, fruit, cheese, meat & seafood. And it is not just the kitchen you get to restock and make pretty. There are several nurseries for you to buy gardening supplies, plants, and seeds. With the multitude of vendors, you are sure to find what you're looking for at the Haile Farmers Market. 
Haile Farmers Market Reviews
The Haile Farmers Market is great for finding amazingly fresh produce for your kitchen and garden. Visitors love the baked bread and muffins and is said to be the best in the region. The market is also dog-friendly. This is something to encourage all dog lovers. The garden gurus all enjoy smelling and embracing the flowers and plants available and the prices are great, accommodating to all social classes.
There is no entrance fee and this intrigues and impresses so many locals. The fruit and vegetables are so fresh, natural and organic, much better than buying your produce at a supermarket and much healthier for consumption. There is great parking and never a shortage. This market is definitely one of the best in Gainesville. It's the local's favorite. 
Haile Plantation Farmers Market
Average rating:
0 reviews