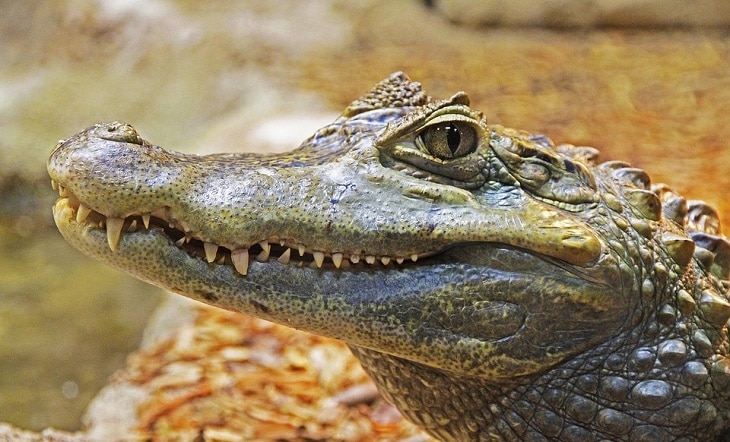 Phone: +1 (850) 245-2157
Address: Camp Ranch Road, Gainesville, FL 32653, United States
Website: Florida State Parks
Hours of Operation
Admission Fee
La Chua Trail hours:
8 am – sundown throughout the year
Ranger Station Hours:
8 am – 6 pm Sundays – Thursdays
8 am to sundown on Fridays, Saturdays and holidays
Description 
Anyone interested in viewing alligators and other wildlife in their own environment will particularly enjoy the La Chua Trail. The trail begins at the northern end of Paynes Prairie in Gainesville, Florida and is a 3-mile round trip. Hikers should take SE15th Street in Gainesville and watch out for the park signs until seeing Camp Ranch Road to the right. The La Chua Trail heads to Alachua Sink in the heart of the prairie wetlands and marsh. It features an elevated boardwalk and heads over a dike to a useful observation tower, ideal for spotting the alligators and migratory sandhill cranes and offering panoramic views.
Hikers should be aware that no pets are allowed on the La Chua Trail. Also, families with small children are urged to stay on the boardwalk and not to stray into the open, grassy areas of the park. Park authorities also stress that alligators should not be fed, as this is a dangerous practice and could lead to the gators associating humans with food. Always keep a good distance from the alligators while both observing and taking photos. The alligators are a vital part of the aquatic ecosystems in Florida and should not be disturbed.
During rainy weather, the Paynes Prairie tends to flood and at those times, the dike section of the hike is closed for safety reasons. However, the boardwalk does remain open, offering a great opportunity for sighting alligators, which enjoy the extra water to splash around in.
La Chua Trail Reviews
Many people have reviewed the trail and have stated that hiking there is a very rewarding experience. Alligators are not the only creatures to be spotted while hiking the La Chua Trail. Many point out that they saw wild horses and bison while hiking. Others have spotted wild boar heading across the creek, while whooping cranes stopped by for a refreshing drink. Returning hikers always spot something new on La Chua Trail, including the rare opportunity of seeing Great Horned Owls with their hatchlings.
When Payne Prairie is flooded, the portion of the boardwalk which overlooks the Alachua Sink is the end of the line. However, many have said even then the hike is very rewarding, as they had the opportunity to photograph the resident Great Horned Owls close up. Alligators are particularly prevalent during cooler sunny days when they head from the water to sun themselves.
Hiking the La Chua Trail is also rewarding for children, as it gives them the opportunity to learn about the creatures living in the wild in Florida and their importance to the ecosystem. They also receive the knowledge that approaching wildlife can be dangerous. A ranger-accompanied hike is one of the best ways to learn more about the trail, the surrounding park, and its residents.
La Chua Trail
Average rating:
0 reviews