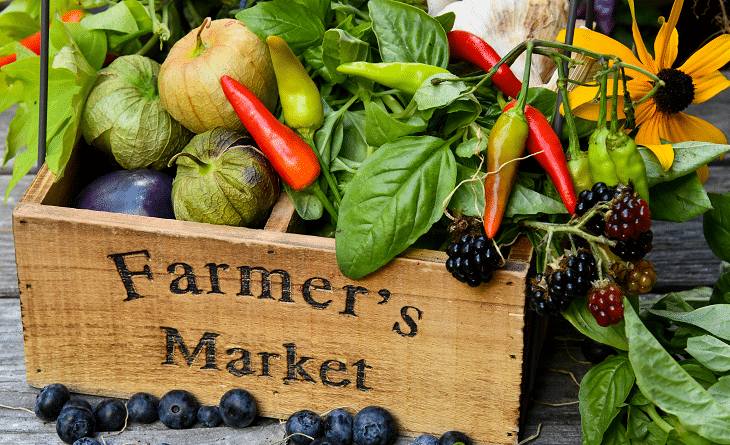 Hours of Operation
Admission Fee
Every Wednesday (rain or shine) @ 4-7 pm 
Description
Union Street Farmers Market was created with the purpose of being twofold; (1) to provide new up-and-coming farmers a platform to sell their produce at retail prices to make a profit and (2) to inspire diversity and spark unity in the university community, it would be a great family-oriented destination location for diversity. The market hosts 60 vendors and is open every Wednesday, rain or shine, 52 weeks a year. And Union Street Farmers Market is open from 4-7 pm.
This is perfect for locals who work late and can then relax in the company of farmers and live music. And in a university community, it is always fun and vibrant, the Union Street Farmers Market is the perfect setting. There are more than farmers at the Union Street Farmers Market, there are bakers, musicians, and your friendly neighbors. There are all kinds of fruit and vegetables at this market; bananas, pears, apples, chestnuts, grapes, onions, butternut, squash, pasta, salsa, milk, chicken, oysters, pork, lemonade, ice-cream, sugar cane, succulents, cheese, eggs, shrimp, garlic, turmeric, ginger, tomatoes, peppers, ornaments, potatoes and leeks, there are many more, but those are just to name a few. 
Read Also:
Union Street Farmers Market Reviews
Many of the locals love that the Union Street Farmers Market is dog-friendly, so they don't have to leave their fury-friends behind. The art and music are also extremely entertaining and keep the fun and excitement going for hours. The hype for the Farmers Market is real and people flee from home and work to arrive at a fun-filled family event. They love the fact that they get to unwind, fill their kitchen and spend quality time with the family.
While mom and dad are shopping, the kids can play in the play area. The musicians keep everyone entertained and happy, and makes shopping so much more fun and the wide variety that is offered just keeps the locals flying in. the vendors are also extremely friendly and always sell the freshest and most organic produce. Locals are pleased with their buys every time. And for most this is a way of meeting new people in the community and building a strong sense of solidarity amongst the community members, which then leads to building unity in diversity. This is when Gainesville brings out most of their personality and you get to witness the locals as they truly are. Spectacular! 
Union Street Farmers Market
Average rating:
0 reviews