There are several elements of a vacation that make a place unforgettable, and at the top of this list is good food! If you are looking for a new culinary experience, Jacksonville, Florida will deliver a variety of tastes. Food is a culture in Jacksonville, and the local chefs have continued to put this town on the map. If you are new to Jacksonville, you will be spoilt by choice. Overall, you can expect to enjoy classic southern food infused with coastal flavors and a dash of flair that will have you coming back for more. 
While phrases like "locally sourced" tend to be overhyped, chefs and restaurants in Jacksonville are serious about using local seasonal ingredients. Whether you are craving a particular cuisine or you want to take your taste buds on a discovery journey, we have listed the best restaurants in Jacksonville.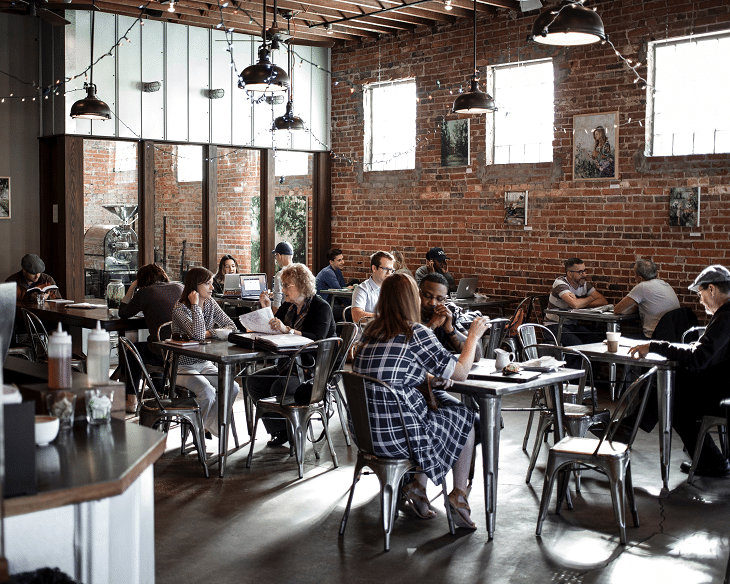 Read Also:
1. Terra Gaucha Brazilian Steakhouse
You put the words "Brazilian" and "steakhouse" together and the result is mouth-watering unforgettable meat. This is exactly what Terra Gaucha delivers to your plate. Give yourself a treat with fire-cuts of beef, pork, lamb, and chicken. To seal this amazing deal, enjoy a fresh selection of salads. The variety and quality of meat here are unmatched. 
2. Restaurant Orsay
Restaurant Orsay is famous for many things, one of them is fresh oysters. There is also the calamari that just wants you to have more. If you are looking for a place to take your friends and family, the excellency in Restaurant Orsay is unparalleled.  The staff is very attentive and friendly, giving you a homely experience. Time really flies fast when you are enjoying a meal at Restaurant Orsay. 
3. Southern Charm 
At a cursory glance, it's easy to dismiss Southern Charm. It does not strike you with décor but waits till you try their shrimp and fish cuisines. You are sure to be charmed and the rich taste will haunt you for years to come. The chef here is not only home-grown but he has received several accolades both locally and nationally. Take a light meal during the day and enjoy the seafood buffet served at night in Southern Charm. This is a great little romantic place in Jacksonville to bring someone special to eat.
4. Metro Dinner
After enjoying a great night in a restaurant most people sleep in and skip breakfast. The classic and bustling breakfast selection in metro Dinner should have you kicking your blankets. They have really creative and well thought out breakfast dishes. From the fancy omelets to the grilled cheese and an outdoor seating that gives you a good burst of energy. Another one of the best restaurants in Jacksonville.
5. Biscottis
Biscottis is simply sandwich heaven. If you want to explore on sandwiches, prepare to be wowed. Served with pasta salad, Caesar and a variety of field greens the sandwiches are amazing. Biscottis is also home to great desserts. Be sure to sample the bread pudding, Key Lime Pie, Chocolate Cheesecake and the Oreo Cake. Whatever you eat, do not skip dessert here. 
6. The Capital Grille
This place takes culinary creativity to a whole new level. Serving dry-aged steaks and seafood bursting with freshness, you want to camp here for several days. It's more than just the food, they have an award-winning wine list with more than 5,000 bottles to pick from. This is not the place where you go alone, get your friends and family for a first-hand experience of American steak and a buffet of seafood.
7. Green Papaya
People who visit Green Papaya can't stop talking about the curry. You will too once you taste it. They have both green and red curry. Served with bell peppers, Broccoli, mushrooms, onions, sweet basil leaves and a dash of coconut milk. You can also opt for curry served in peanut sauce. All their foods and curries have very distinct flavors and they are perfectly heated. 
8. Carmines Pie House
Everything is 'extra' at carmines Pie house. From the Jumbo battered onion rings to the Pita Caprese X and not leaving out the Jumbo rooster wings. It's a place that takes your taste buds on an incredible adventure. The Italian seasoning, remoulade sauce, huge mozzarella planks, one visit is simply not enough to sample their wide and rich menu. 
9. Hawkers Asian Street Fare
If you have been to Asia, you know that hawkers sell the best foods. Hawkers Asian Street Fare brings you the best of Asian Cuisine under one roof. This is a blend of amazing recipes passed down from generations. This restaurant serves exquisite cuisine in both small and large plates. It's simply the best of Chinese, Asian, Korean and Malaysian delicacies. 
10. Ruth's Chris Steak House
Ruth's Chris Steak House gives you the best of the meat world. The place is famous for its prime steaks. The signature mark is the sizzling hot steak experience. The meat is served on a platter heated to 500 degrees. The food is not only a sight to behold but it's tasty flavor full and well-seasoned. After a hot meal, the waterfront gives you a cool and serene atmosphere. 
11. Marker 32
Marker 32 is a great blend of good food and a great view. You can get to choose the lovely bar or the peaceful atmosphere in the back. In fact, why not try both. Enjoy some oysters, salmon, smoked fish, beef and pork chops in the restaurant area and later crank it up with your friends as you enjoy a wide selection of drinks. 
12. Ted's Montana Grill
If you are looking for a place with good food and family-friendly Ted's Montana Grill fits the profile. Sample Large shrimps, buffalo burgers, Bison Burgers, Filet mignon all cooked to perfection. Their pickles are also some of the best in Jacksonville. You simply cannot have enough. The kids will also love the playful and interesting desserts served in a creative way. 
13. JL Trent's Seafood and Grill 
JL Trent's Seafood and Grill is a hidden gem. Do not let subtle set up fool you, the place is home to some of the best seafood in Jacksonville that you will ever eat. The fact that the place is busy should tell you that people travel far and wide to enjoy their oysters, crabs, chicken fingers, scallops and fish. 
14. Seasons 52
Whether you are a vegan or meat lover, Seasons 52 serves some of the best seasonally inspired meals. What's more, is that all their meals are less than 475 calories. This makes it a great place to enjoy great food while keeping your calories down. They have a rich selection of soups, salads and seafood options.  
15. Taverna
Picture the warmth and rustic nature of an Italian kitchen and you will get Taverna. If you are looking to sample some Mediterranean inspired cuisines make a stopover here. The restaurant is loved for its interesting combination of flavors. Which also makes it one of the best restaurants in Jacksonville. It's also a lively place and great for a night out with friends. Their wine and drinks selection will keep you entertained all night. 
16. Black Sheep
Intriguing is the best way to describe this restaurant. Throw away the cookbook and get ready to be dazzled by interesting food choices such as Prince Edward Island Mussels, Smoked Trout Rillettes, Spaghetti Alla Chitarra, Korean Beef Short Ribs, Springer Mountain Farms Chicken and Wild Georgia Shrimp & Grits among plenty of other great choices. 
17. Mellow Mushroom 
Mellow Mushroom has mastered the art of making great pizza. They also have some gluten-free options that are really tasty. Their selection is simply overwhelming, but no worries, the waiters will help you select a pizza or pie that you will absolutely love. You can also build your own pie or pizza from their collection. 
18. Julington Creek Fish Camp
At Julington Creek Fish Camp, the best seafood meets lovely views at reasonable prices. They serve the best of local cuisines, seafood, soups and a wide selection of vegan options. From the appetizers to the starters and main meals, you are bound to enjoy the rich flavors. They also have a full bar with plenty to choose from. 
19. The Brick
The first thing that strikes you when you enter is The Brick, are the lofty interiors. The stained glass windows and brick walls are breathtaking. The scenery gives you a relaxed atmosphere and the quaint patio is the perfect getaway. Whether you want brunch or lunch the shrimps and grits, the salmon and the crabs will not disappoint. Judging from the hundreds of raving reviews on sites like Tripadvisor and Google, The Brick is without question one of the best restaurants in Jacksonville.
20. Maggiano's Little Italy
How about some authentic southern Italian cuisine? Maggiano's have a wide and interesting selection of prime steaks, pasta, fresh fish, signature salads and finger-licking desserts. Their setup includes romantic dinners, group lunches, and even festive gatherings. The food portions are large so it's a good deal at a fair price. 
21. J Alexander's
J Alexander's have great food variety. From incredible food starters such as  Jack's chicken fingers and fire-grilled artichokes to awesome salads such as the original Caesar salads and then top it up with some burgers and sandwiches. The steaks and prime ribs are perfectly cooked and flavored. Give yourself an incredible treat at J Alexander's. 
Conclusion
Whether you are vegan, meat-lover, or simply a foodie, the best restaurants in Jacksonville have a lot to offer. Now you have 21 more reasons to visit Jacksonville.  If you get the chance, try them all out. Take your family and friends with you because the food in Jacksonville is out of this world. That wraps it up for this list of the best restaurants in Jacksonville. 
Read Also: Jacksonville Farmers Market Reviews
If you found this useful, please like and share it on social media!