Let's be honest– vacation is expensive. After paying for a hotel, a flight (or gas for the car), and food, the costs start to rack up. Once you arrive at your destination, the last thing you want to do is spend more money on activities and excursions. Finding free activities where you can still thoroughly enjoy your destination is a must. The same goes for locals! After paying all of your bills and taking care of your monthly responsibilities, sometimes there is just not enough left over to go out and enjoy yourself with an expensive outing. Luckily there are many free things to do in Jacksonville, Florida.
From their beaches to the parks and plantations, there are plenty of exciting things to do to fill your days with fun. Peruse the list below to see which exciting pastimes your family may be interested in during your trip to Jacksonville. Sometimes "treating yourself" can be completely free!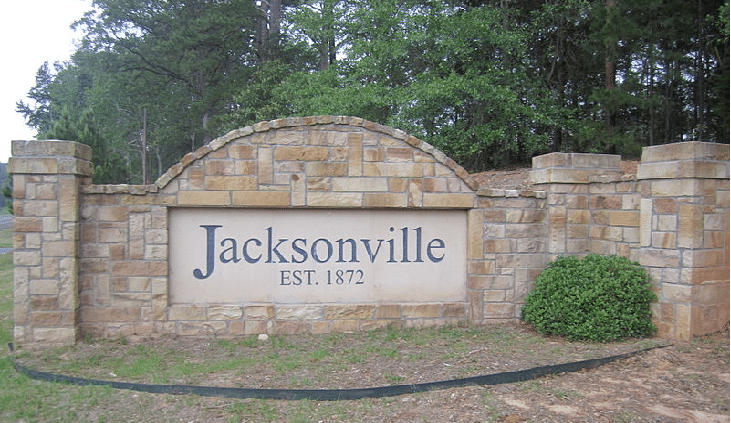 1. Sunshine Park and Splash Pad
The Sunshine Park and Splash Pad is an activity the whole family can enjoy! This kid-friendly park has a playground for the kiddos to spend some energy, walking trails, sports courts, fields, and areas for picnicking. The splash pad is an area where kids (and adults!) can throw on their bathing suits and run around in the water. While there is no submersive pool to swim in, the towers spew cold water onto everyone on the splash pad and serve as a cool refreshment to the hot Jacksonville summers. Afterward, you can make use of the grills provided by the park and grill up some dinner. Sunshine Park is a great way for a budgeting family to spend an afternoon in Jacksonville. 
2. Atlantic Beach
When thinking of free things to do in Jacksonville, FL, people tend to forget about nature's playgrounds. Jacksonville is an ocean city with some of the most beautiful beaches in Florida. And they're free! It might seem simplistic, but spending the day at the beach can't be beaten by any other activity. You can curl up with a book and listen to the waves, or grab a surfboard and engage with the ocean. However, you choose to interact with the beach, keep it at the top of your list of free things to do in Jacksonville–you won't be disappointed. 
Phone: N/A
Address: Jacksonville, FL 32224
Website: N/A
3. Cancer Survivor's Park
Cancer Survivor's Park has replicas of all the bridges in Jacksonville artfully weaved together to make creative walking paths for visitors. There is a pond below the bridges that are meant to replicate St. John's River, a prominent river in Jacksonville. As you walk along the park, you will notice plaques meant to inspire and resonate with the reader. There are names of survivors from Jacksonville that have been cancer-free for at least 5 years. This park is a very emotional and inspirational place to visit and is worth the time. The landscape is breathtaking with its thoughtful design honoring those who have battled cancer and emerged victoriously. 
Phone: N/A
Address: 101 W State St, Jacksonville, FL 32202
Website: N/A
Every Saturday the Riverside Arts Market comes to life under the Riverside bridge in Jacksonville. Local artists come to sell their wares, setting up the area beautifully and uniquely. There is usually live entertainment such as; singing, dancing, comedy, or other simple entertainment for the crowds drawn in by the markets. Also, vendors set up food trucks and sell an assortment of food and goods for customers to enjoy. While you have to pay for anything you might want to buy, admission is free and it is an exciting event to onlookers. You could visit the Riverside Arts Market and, without purchasing a thing, feel that you've had a fulfilling experience. 
5. Kingsley Plantation
Kingsley Plantation is a wonderful day excursion for a vacationing family to enjoy. It is a beautiful place to behold, but deeper than that, it teaches an important history lesson not easily forgotten. The plantation operated in the 18th century mosy with the majority of the workers being slaves forced into captivity. While touring this plantation, you will learn about the dark history surrounding its success, along with other interesting things. Visiting the plantation is free, and is a great experience for anyone wanting to learn more about the history of the south. 
Phone: +1 904 251-3537
Address: 11676 Palmetto Ave, Ft George Island, Jacksonville, FL 32226-2449
Website: www.nps.com
6. Jacksonville Arboretum & Gardens
A refreshing sight after a long day, the Jacksonville Arboretum and Gardens are open for anybody to tour for free. It is 120 acres of wooded land for visitors to explore. There are benches along the trails so you can rest if needed. As you walk, you will notice plaques with information about the different plants growing around you. So while this outing is fun and relaxing, it is also educational if you take the time to read the information. It is always interesting to learn more about Florida's natural flora and fauna, and what it looks like. The gardens close at dark for safety reasons, so make sure you plan your trip accordingly. 
7. Friendship Fountain
The Friendship Fountain is one of Jacksonville's most recognized attractions. It is one of the most iconic free things to do in Jacksonville, FL. When this fountain originally opened, it was the largest fountain in the world. That record has since been beaten, but it is still a breathtaking sight. At night, the fountain lights up blue and gives a beautiful addition to the backdrop of the Jacksonville skyline. You can visit the Friendship Fountain at any time of the day, and stay for as long as you'd like. This is a great place to bring dinner to enjoy, or snack on some dessert from local food trucks or restaurants. 
8. Castaway Island Preserve
The Castaway Island Preserve is something you will want to reserve a day for. It is an extensive hiking experience in the wetlands of coastal Florida. The Castaway Island Preserve is 300 acres of land inhabited by species native to Florida. It is free to visit and a very exciting excursion. Make sure to wear bug spray and bring lots of water! While fun, this activity could prove to be exhausting as well! 
Phone: +1 904 630-4100
Address: 2885 San Pablo Rd. S, Jacksonville, FL 32224
Website: www.coj.com
Conclusion
There are plenty of free things to do in Jacksonville, FL if you look closely enough. There are free things to do all over the United States. You just need to know where to look. Hopefully, the information above has given a good guideline of what free activities you can enjoy on your vacation to Jacksonville, Florida.