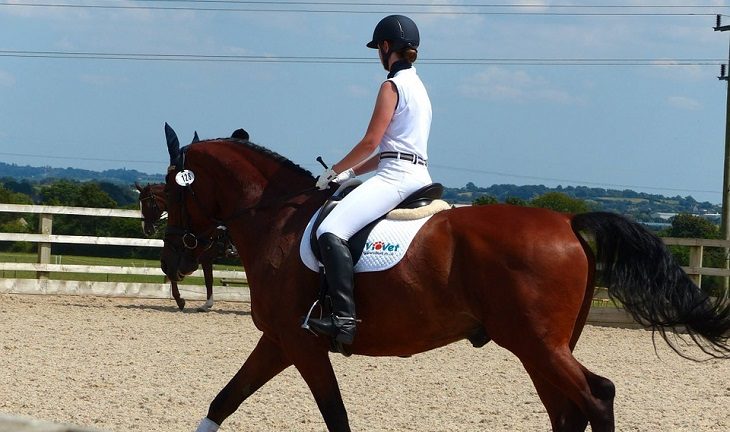 Hours of Operation
Admission
Mon – Fri: 8 am – 4 pm; Sat & Sun: Closed
Many events are free, others are charged from $30.
Description 
Jacksonville Equestrian Center covers 80 acres of land in Jacksonville, Florida and can be conveniently reached from the major interstates I-10 and I-295. The Center address places it a short distance away from all the attractions and restaurants of downtown Jacksonville, beautiful beaches and historical St. Augustine.
The center is part of a tract of land given to the city for recreational purposes and has been under the management of the Northeast Florida Equestrian Society since 2014. Thanks to the non-profit organization, the Jacksonville Equestrian Center contributes to the usage of the Cecil Recreational Complex and the Taye Brown Park. The center wishes to provide family entertainment and attract events that will contribute to the local community.
As part of the Cecil Recreational Complex, the center hosts a wide range of events, including dressage, rodeo, the 4-H annual horse show, and the Royal Lipizzan Stallions. The Jacksonville Equestrian Center has also been used for other events, including a demolition derby, monster truck shows, band camp, and music concerts. Most of the events held here are free of charge.
The Jacksonville Equestrian Center is a multi-purpose facility including an indoor Championship Arena with seating for 3,770 spectators and a performance arena. There is a spacious indoor concourse space which includes concession stands. There are four barns on the property housing 422 permanent stalls, two outdoor riding arenas, and a turf arena. The recreational park includes an aquatic center, trails, a golf course, ball fields, and a community center.
For accommodation during events, there are a number of good hotels close by and on-site full hookup RV slots.
Jacksonville Equestrian Center Reviews
Jacksonville Equestrian Center reviews offer the opinions of even non-horse people, one of whom said they went along for their partner, but thoroughly enjoyed the event. The reviewer said the center is huge and well lit. The practice arena was available for a visit, where horses could be shown or trained. Visitors could also see the walking exercise areas used by the horses and their riders. The reviewer's only complaint was that he couldn't sneak away and grab a sandwich or a pizza, as that day there was no food concession stand that day.
Other reviewers noted that the facility is open and airy and very well maintained. It was noted that there was ample parking on the property, but that there was some confusion as to where to come in and go out of the parking.
A family group attended a Dressage show and thoroughly enjoyed the experience. They complimented the facility as being ideal for the event, with great seats and convenient and clean restrooms available. According to the reviewer, the stables at the Jacksonville Equestrian Center are on a par with some of the best performance arenas out there.
Jacksonville Equestrian Center
Average rating:
0 reviews