Tallahassee, the capital city of the US State of Florida, is a very popular destination for tourists and students alike. During the daytime, it offers attractions such as Lake Ella, the Museum of Florida History, visiting the flea market, but if you are more of a night owl, you will be pleased to know that you can find a wide range of night clubs in Tallahassee. These clubs can be found all over the city, from the famous 'Tally Strip' to bars hidden in the outskirts, and offer a wide range of music, venue sizes, and decor. Tallahassee does a good job of catering to its student population with many clubs operating '18 to party, 21 to drink' policies, but that doesn't mean to say there aren't a lot of clubs designed for a more mature crowd. Read on to find out about a selection of the best Nightclubs in Tallahassee FL.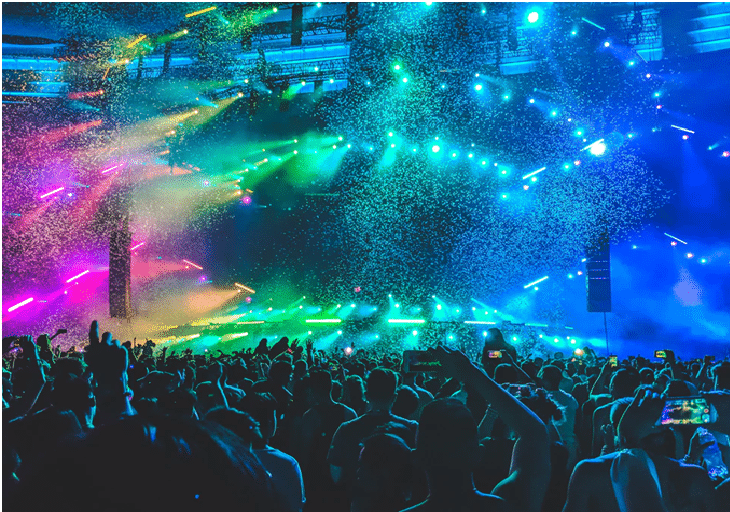 1. Yianni's
Yianni's Tallahassee FL is a classic nightclub located on the Tally Strip. Open to anyone 18+ (although you must be 21+ to purchase alcohol), dance and hip hop is played all night to keep you on your feet, making it one of the most popular hip hop clubs in Tallahassee. It is also possible to rent a VIP booth to give you a place to chill between your favorite songs – or as a location to polish off one of their fishbowls before returning to the dancefloor!
2. TENN
TENN Club in central Tallahassee (previously known as Encore) prides itself on its high number of bars and bartenders, ensuring you never have a long wait for a drink. It is a large night club with many VIP rooms and an impressive sound system guaranteed to get you in the mood to dance. TENN is also open to 18-20-year-olds on a night out, and for those who aren't into partying the night away, the nightclub is adjacent to the TENN Lounge, where you can find a more relaxed atmosphere and understated electronic music.
3. Recess
Recess Tallahassee, located in the heart of College Town in Tallahassee, is a club open both day and night. A night club with a difference, Recess boasts indoor and outdoor spaces which surround the pool found in the center. If you are looking for a venue for a special event, Recess offers a number of VIP areas with bottle service which are perfect when you are looking for a more luxurious experience, but if you are aiming to save money, there are a number of drinks deals on offer and even free champagne for women until midnight on Saturday nights. This Tallahassee nightclub is open Tuesdays, Fridays, and Saturdays, and is the ideal location for sipping a cocktail in a cabana by the pool before partying the night away.
4. Bradfordville Blues Club
If you are interested in a different type of music scene, Bradfordville Blues Club might be up your street. Featuring regular live blues, rock, and R&B and open on Fridays, Saturdays, and the odd Sunday, these best seats in this throwback juke joint often fill up fast and it might, therefore, be worth making a reservation in advance. It is quite literally off the beaten track as it is located just outside the city on the Mississippi Blues Track, and you can enjoy this beautiful location to the fullest by sitting outside and warming yourself by their nightly bonfire. With live music, an authentic setting and even delicious food on offer, this is a nightclub experience like no other.
5. Baja's Beachclub
Baja's Tallahassee is a dance club located in the heart of Tallahassee, catering to those who enjoy electronic music. This large nightclub has plenty of space, whether you are looking for bottle service or simply a club with enough room to dance. Open to anyone over 18, this student-centric club will provide the music and atmosphere for a perfect night.
6. Top Flite Club
For the more mature audience, Top Flite Club is one of the 21+ nightclubs in Tallahassee and offers more than bright lights and loud music. There is food available (you have to try their famous wings), the vibes are good and, as their saying goes, the drinks are real. There are also regular comedy and karaoke nights, while the soul and R&B nights make it one of the most popular black clubs in Tallahassee FL. If a nightclub that is not filled with 18-year-olds sounds more up your street, Top Flite will not disappoint.
7. Potbelly's
Potbelly's is one of the most student-friendly nightclubs in Tallahassee, due to its location a stone's throw from major universities, its cheap drinks and its game watch parties. this club hosts regular live music, and its Friday Happy Hour is guaranteed to fill its venues in no time. It consists of two different buildings to choose from depending on whether you want to feel pumped up or chilled and also boasts a huge beer garden where you can relax with a drink under the stars. It is open Thursdays – Saturdays all year round, and also on Tuesdays during the summer.
8. RedRocks
RedRocks, also known by the locals as Lazer Ken's, chooses not to fit into a niche but rather plays all kinds of music, from 90s throwbacks and top 40 hits to hip hop depending on the night. Located on the Tally Strip, this is another Tallahassee club open to 18-20-year-olds who feel like a dance. With a range of cheap drink deals for the over 21s including $1 shots, RedRocks is a classic throwback club with the atmosphere to match, displaying mirrors, a disco ball, poles and a chandelier around their dancefloor.
9. 926 Bar and Grill
A bar with a menu as extensive as 926 Bar and Grill may not seem the obvious place for a gay club, but 926 is one of the most LGBT-friendly nightclubs in Tallahassee. In addition to the tasty food, this venue offers varied music and features events from open mic nights and live music to drag shows and much more. The LGBT owners and managers are proud to make this a club in which everyone feels welcome, regardless of sexuality or gender, so you can be your authentic self all night long.
10. Waterworks
If you are looking for Tiki or Latin clubs in Tallahassee, Waterworks is worth a try. Open until 2 am every night of the week (only over 21s are admitted after 5 pm), Waterworks serves casual food, a wide range of picturesque cocktails and hosts great live music and regular events. Its Tiki-style decoration gives it a fresh and quirky vibe and is guaranteed to provide a night out with a difference.
11. Bullwinkle's Saloon
Last but not least, Bullwinkle's advertises itself as one of the top nightclubs for students in Tallahassee, and this is reflected in the fact that it was voted the top club in Tallahassee for drink specials. This saloon-style bar makes an effort to make everyone feel welcome and features the best DJs in town as well as monthly live music. Wednesday night is Ladies' Night, and there are regular game watch parties during football season. If you live locally and are looking to get your money's worth, Bullwinkle's even offers a 'Moose Card' which for a fixed monthly price includes free entry, free parking, express entrance, and drinks covers.
Conclusion
A city full of students, tourists, and residents of all ages, Tallahassee has a buzzing nightlife scene with something to suit every taste. If you are under 21 you need not miss out on the party thanks to the range of nightclubs in Tallahassee that are happy to let in 18-20-year-olds, while there are still a lot of clubs that cater exclusively to over 21s. Any kind of music can be found in Tallahassee, from house music to jazz and much more, often provided by live bands in the city's many live music venues. There are also a lot of clubs that offer VIP areas and private lounges, so you can celebrate special occasions in style. Whether you prefer a chilled vibe or are looking to dance all night, Tallahassee has the perfect club for you.