The state capital of the sunny state, there is plenty to do and see in Tallahassee. With its slow pace of life and the significant student population, the city doesn't have the trappings of a seat of power. Sitting tucked amid the hills with tree-lined streets, the city beckons you to stop for a while and explore at your own pace.
Home to many parks, museums, campsites, theaters, and hotels, the city also hosts a number of festivals and events throughout the year. Dotted with plenty of green spaces, the city is home to people from various cultures and backgrounds. This is reflected in the cuisines found here accompanied by a range of dining experiences to savor. As a result, the city is fast gaining reputation as a gastronomical destination. Truly a foodie delight, check out this list of best restaurants in Tallahassee on your next visit down south!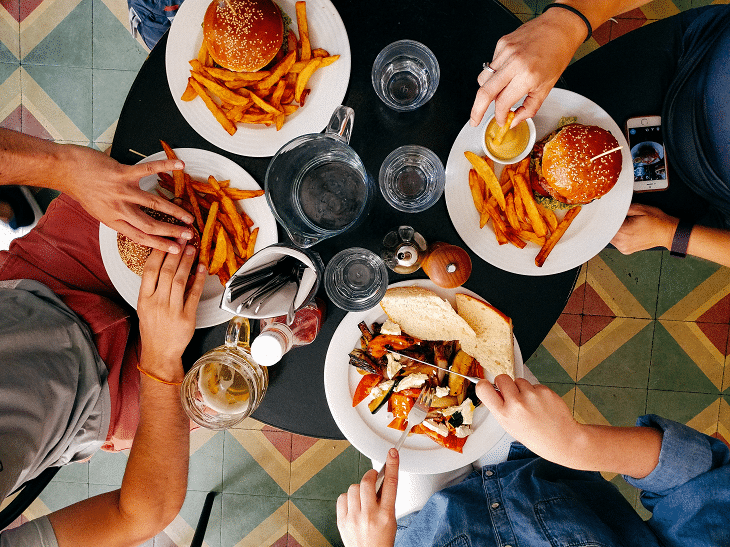 1. Backwoods Crossing
Featuring a choice of American and Asian cuisine, this elegant restaurant truly believes in the farm to table concept. They have a greenhouse and farm around the property and offer excellent outdoor seating. From succulent pork chops to juicy burgers to cheesy fried crab balls, there are plenty of options for you to choose from. It makes the list number 1 for the best restaurants in Tallahassee.
2. The Bada Bean
Relish home-style food at this friendly restaurant that is easy on your pocket too. Melts, wraps, omelets, salads, sandwiches, and soups are just some of the options on the menu. Comfort food such as biscuits and gravy, country fried steak, and eggs served your way are sure to bring back memories. Counted among the best restaurants in Tallahassee,  this one also caters to special dietary requirements such as vegan and gluten-free options.
3. Kool Beanz Café
With its daily changing menu, this restaurant has a trendy vibe and funky décor. This no-frills restaurant is great for hanging out with friends and not worrying about how loud you all are! Their menus are known for tantalizing dishes such as Cuban spiced pork chops served with mango habanero salsa, Tuscan style lamb, and wasabi mashed potatoes to name just a few.
4. Wells Brothers Bar and Grill
Having received accolades for serving the best burgers in the region, this restaurant offers casual dining with a bar and outdoor patio. You can build your own burger with your choice of toppings and while you are at it, don't forget to order the wings too! Enjoy the generous portion sizes and affordable prices. Still one of the best restaurants in Tallahassee.
5. Cypress Restaurant
A small and intimate restaurant is suitable for couples and is on the expensive side. It serves Southern cuisine with an innovative twist that certainly doesn't let you down. The décor is contemporary and features local artwork. Cypress oysters and biscuits, blue crab cakes, and blackened red grouper are just some of the delicious seafood specialties that they are famed for.
6. Shula's 347 Grill
With its typical American fare and steakhouse ambiance, this restaurant promises you a good time. Their choice of appetizers and entrée salads is mind-boggling as is their cocktail list. A welcoming place for a nice family lunch or dinner, or to just meet up with friends, they also offer separate private dining spaces for groups of all sizes. Valet parking, wheelchair accessibility, and free WiFi are just some additional services to enhance the experience.
7. Georgio's Fine Food and Spirits
If its Mediterranean flavors you crave, then head to this restaurant with its relaxing ambiance. Offering you a full bar and lounge as well as the choice of outdoor dining on a covered verandah, this elegant restaurant is conveniently located. Their gluten-free menu makes it possible for you to customize your favorites. Their bacon-wrapped shrimp appetizer, scampi, and baklava cheesecake are just some of the popular choices.
8. Azu Lucy Ho's
Sample the best of Japanese, Chinese, Asian fusion,  and sushi cuisine at this cozy restaurant. General Tsao's chicken, Gyoza dumplings, and sesame chicken are just some of the favorites to try here. The efficient and courteous service adds to the experience while the affordable prices will make you want to visit again. They have a sushi bar too.
9. Midtown Caboose
This casual dining spot offers American cuisine as well as vegan and gluten-free options. The laidback, railroad theme is a perfect foil to the excellent burgers and sandwiches served here making it among the best restaurants in Tallahassee when you are looking for some comfort food. Portion sizes are very generous so order sparingly and only after you are done with what you have in front of you!
10. Harry's Seafood Bar and Grill
As the name suggests, this place specializes in seafood delicacies and grilled items. This chain restaurant lets you enjoy Cajun and Creole flavors in a relaxed ambiance accompanied by their signature cocktails. From jambalaya to crawfish or shrimp etouffee to red beans and rice with smoked sausage, they have all your favorites!
11. Cabo's Island Grill and Bar
The quirky and colorful ambiance of this restaurant combined with the delicious food makes you want to visit again. From typical American favorites such as burgers and fries to your pick of Mexican cuisine, there is plenty on offer here. Their seafood specials draw rave reviews and with good cause too!
12. Bird's Aphrodisiac Oyster Shack
A must-visit for dive bar fans, this is the best place to sample some great Gulf oysters. And for those who are not really into oysters, there's plenty of options including burgers, grouper sandwiches, and hot dogs. Wash it all down with a cool pint of beer or a glass of wine. There's live entertainment all through the week ranging from music to karaoke to comedy nights.
13. Ted's Montana Grill
Offering authentic American dining with produce sourced from local farms, this chain restaurant is a popular weeknight and weekend hangout. Their made-from-scratch menu features classics such as crab cakes, gourmet burgers, and hand-cut steaks.  They even have a child's teak platter on the kid's menu and serve everything from poultry to seafood to bison.
14. Sage
Known for its juicy burgers, this charming restaurant believes in serving freshly prepared food. They have a seasonal menu offering a mix of cuisines. They also offer brunch featuring soup of the day as well as charcuterie and cheese among others. Their lip-smacking desserts will leave you wanting for more.  Try the sticky pretzel cake or peach blackberry cobbler to satisfy your sweet cravings.
15. Masa
Take your pick of Thai, Asian, and Sushi including quite a good range of vegetarian or vegan options. While the coconut curry chicken and honey walnut shrimp are outstanding,  the volcano roll and Mongolian beef are close behind. Portion sizes are moderate but not too small. Conveniently situated in the mid-town area, it is also ideal for a quick lunch in the middle of the workweek.
16. Bella Bella
If it's authentic Italian cuisine you seek, then look further than Bella Bella. Outdoor seating and funky interiors make for the soothing ambiance you seek at mealtimes. Locally owned and operated by siblings, this restaurant has been around for nearly a decade and a half. They also offer an extensive craft beer menu for your pleasure.
17. Shell Oyster Bar
A simple place without the embellishments of a fancy eatery. However, the food is excellent, especially the clean and fresh oysters that they are known for. This cash-only place has a limited menu with sandwiches and of course the oysters. And don't forget to sample their creamy shakes and awesome smoothies! Nothing to complain when it comes to service.
18. Canopy Road Café
A typical American diner, this place is open for breakfast, brunch, and lunch all through the week. Savor a selection of omelets, sausages, and gravy as also burgers, lamb gyros, and breakfast quesadillas for some variety. A moderately-priced place that you might want to visit again for its breakfast specialties.
19. Melting Pot restaurant
This aptly named fondue restaurant is a popular spot for a unique experience. Start off with craft beer or excellent wine before munching on freshly prepared salads. For your entrée, choose from customizable options including steak, duck, chicken, seafood, and pork preparations. Gluten-free options include sesame-crusted Ahi tuna, Cajun filet mignon, and Atlantic salmon fillet among others.
20. Clusters & Hops
Despite the outdated décor of the place, the food served here is undoubtedly lip-smacking. The cuisine on offer is a fusion of European and American. The restaurant offers a great selection of charcuterie, cheeses, and flatbreads.  They specialize in gourmet cheeses and wines, so make sure you sample some during your visit. Try their hazelnut crème Brule and bourbon ale for a buzz.
Conclusion
With such an extensive variety of options, be it cuisines or ambiance,  to choose from, you might find that you do not have enough time to check out all the best restaurants in Tallahassee during your visit! For locals though, this means there is plenty to look forward to each time you think about dining out. And remember, this is not a list of all the restaurants in town – it's just the tip of the proverbial iceberg! So get out there and pop into a new restaurant each time so you are soon familiar with all the best restaurants in Tallahassee.
Leave a comment and share this post if you found it helpful!