With popular cities like Orlando and Miami, many people may not realize that Tallahassee is, in fact, the capital of the state of Florida. Almost 400,000 people call Tallahassee home, as well as being the base of Florida State University. Tallahassee is known for its subtropical climate and has only celebrated one white Christmas in recent history. There are also plenty of fun things to do in Tallahassee with kids!
Thanks to the university and the National High Magnetic Field Laboratory, Tallahassee has cemented its name in one of the best areas for science in the USA – including being home to one of the strongest magnets in the world. Thanks to this, and many other organizations across the city, it's an amazing place to spend time with kids, visit many different parks, or eat at a tasty restaurant. Check out some of the best things to do in Tallahassee with kids below.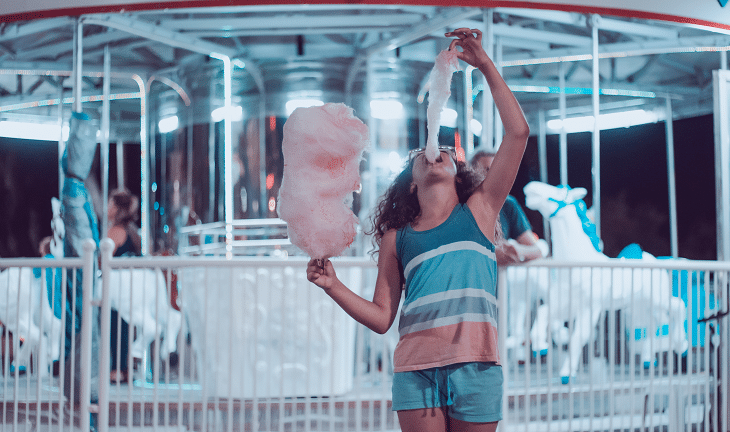 Read Also:
1. The Tallahassee Museum Zoo
The Tallahassee Museum Zoo is a 52-acre park, located in the South West of the city.  The zoo is incorporated and part of the Tallahassee Museum, so as well as looking out for some of your favorite wild animals, you learn about the local area, and even get to see some beautiful historic buildings. The museum and zoo in Tallahassee are affordable, with tickets for adults for $12, children $9, and free entry for children three and under. There are daily animal encounters, so you can get up close and personal and learn more about alligators, snakes, turtles and more!
2. SkyZone Tallahassee – Trampoline Park
SkyZone Tallahassee is located in the north of the city. Enjoy the Ninja Warrior Course and Warped Wall, ultimate dodgeball and even a sky slam. Entry is cheap, costing $15 for an hour, $19 for 90 minutes and $20 for 120 minutes of fun! They even organize exercise classes and sensory hours. You will need to sign a waiver to be able to jump at the park – however, to save time, you can do this online! The parks are open in the afternoon and evenings, so have a relaxed morning before heading to the trampoline park! One of the more fun things to do in Tallahassee with kids.
3. Urban Air Tallahassee
Urban Air is located in the east of Tallahassee. As well as a large trampoline park, there's also a range of other activities, including virtual reality, laser battles, sky coasters, a climbing wall, and a battle beam. It's a full day of activities, and the best part is that it will get your kids up and active! A day with all the activities included will cost $29.99 per person, and there are also smaller packages for $19.99 and $24.99, depending on what you're wanting to do! You're even able to organize birthday parties at the park! You can even sign up for a monthly membership to save some money in the long run!
4. Challenger Learning Center of Tallahassee
The opening of the Challenger Learning Centre of Tallahassee was inspired by the challenger space shuttle crash back in the 80's. The center's mission is to inspire science, technology, engineering and maths within the up and coming generation. The center is funded by grants and sponsorship and welcomes up to 60,000 students a year from Florida, Georgia, and Alabama. There are even camps organized through the center, which are perfect for the summer holidays. Throughout the day, there are a host of different shows, including planetariums, IMAX movies, and a large digital dome.  Entry is $5 for an adult ($8 for an IMAX film) and $4.25 for a child ($6 for an IMAX film).
5. Tallahassee's Pinball Arcade
The Tallahassee's Pinball Arcade was opened in 2016. Rather than paying by quarters, you can buy a pass per hour ($7.99 for an adult, $4.99 for a child),  by the day ($14.99 for an adult, $9.99 for a child), monthly ($69.99) or annually ($399.99). You're even able to rent out the park for birthday parties! The arcade is closed on Mondays and Tuesdays, and open in the afternoon and nights for the rest of the week. There are 35 pinball and arcade games to play with during your time, and if you're seriously into it, there are even pinball tournaments and event nights!
6. Trousdell Aquatics Center
The Trousdell Aquatics Centre is located in the north of Tallahassee. Open all weekend long is an activity pool. There's also a large lap pool open throughout the week. Entry is $4 for both adults and children.  If you're planning on visiting often, a pass is more worthwhile – 15 visits for $39.25, and 30 visits for $78.50. An annual pass is $407.75 for an adult. If you're wanting to look into swimming lessons, the pool offers these from ages 6months and up, with 6months – 3 years requiring a parent in the pool as well. The lessons are between $25 and $50, depending on how many lessons. 
7. Fun Station
Fun Station is Tallahassee's only family-owned fun center! There is a range of activities, including go-karting, laser tag, mini-golf, batting cages, and an arcade! The Fun Station is open during the week from 4 pm to late and on weekends from 9 am to late. On arrival, sign up for a Fun Card, and use this to pay for the activities, and save you having to juggle with coins! Go Karting, mini golf and laser tag are $8, the safari train is $3, and batting cages are $20 for 20 pitches. Another one of the fun things to do in Tallahassee with kids.
8. The Arts Scene
The Tallahassee Arts Guide is a great site to head to if you're planning on checking out what's on in the arts scene in Tallahassee. From food trucks to visits to art galleries, you're going to want to check out what's on. They even have a great summary of all the summer camps in the Tallahassee area. 
9. Sports Clubs
There are plenty of different centers across Tallahassee where you can take your kids to enjoy different sports. The Trousdell Gymnastics Centre is a USA Gymnastics certified training center, offering both gymnastics, and different types of dance for children of all ages. Tallahassee is also home to a selection of different football and hockey clubs, as well as different dance groups. 
10. Lofty Pursuits
Lofty Pursuits is located in the far north of Tallahassee. It's a locally owned candy store cross ice cream bar cross toy store – every kid's dream. The hostel has different ice cream flavors every day, so you're going to want to come back over again to try them all! Watch the experts make some candy, and try as much as you'd like!  It doesn't matter if you're vegan or gluten-free – they have options for everyone!
11. Tree to Tree Adventures
Located at the Tallahassee Museum (like the zoo) is the tree to tree adventures. Climb high up into the trees over an obstacle course and have the best time. There is even a zipline! The park is designed for children over the age of 7 – so anyone will have to watch and cheer on their siblings and friends. 
12. Visit the Wakulla Springs
The Wakulla Springs State Park is located south of Tallahassee, closer to the Gulf of Mexico. The park is full of wildlife, including a variety of birds, butterflies – and it's even home to manatees! Enjoy the park from the water, and head out on a wildlife cruise – or if you're brave, don your swimsuits and jump in the water for a swim!
That does it for out our list of things to do in Tallahassee with kids. Work your way through the list, and you're going to have the best summer break possible with your kids. They'll be begging you to come back!