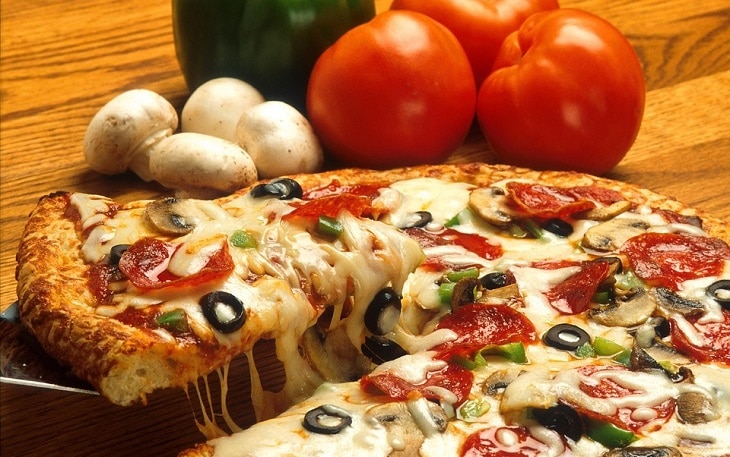 Hours of Operation
Food Prices
Tue – Thu: 11 am – 9 pm; Sat-Sun: 12 pm – 9 pm; Monday closed
Description
Tour of Italy Tallahassee boasts authentic Italian cuisine with the option of outdoor or indoor seating.
The owners of this popular, family-owned restaurant in Tallahassee have had more than 15 years of experience in the creation of traditional Italian dishes and have done their best to offer the ambiance and essence of a restaurant set in Italy itself. The restaurant is conveniently placed for hotels and the university and is located 1.5 miles from I-10 in the Lake Jake Jackson Trading Post and 1.6 miles from Lake Jackson Mounds Archaeological State Park.
Popular with locals and visitors alike, the restaurant offers a family-friendly atmosphere. The chefs at Tour of Italy Italian Kitchen use only the finest ingredients in their cuisine and the sauces, bread, rolls, pizza dough, sausage, and meatballs are all homemade from scratch.
The menu includes a wide range of pizzas, gourmet pizzas, and specialty signature pizzas, along with salads, pasta, shrimp, steak, specialty kabobs, and subs. Vegetarians have a variety of dishes to choose from. The meal is concluded with a choice of delicious desserts and pastries. Wine, beer and other drinks are available to accompany the meal.
Tour of Italy Tallahassee prices is reasonable and affordable with a range of around $10 to $30, making it the ideal choice for families and groups of friends. While reservations can be made, walk-ins are always welcome. The Italian restaurant also offers delivery service within the surrounding area.
Tour of Italy Tallahassee Reviews
Former guests of Tour of Italy Tallahassee have lauded its authentic Italian food. The restaurant is described as being quaint, with a real family-friendly atmosphere. Sitting on the terrace brings the feeling of enjoying a meal in a true Italian piazza, while the indoor dining area has attractive decor.
Favorite dishes mentioned by previous guests at the Italian restaurant include their famous Eggplant Parmesan and the daily meat lasagne, with its homemade garlic knots. Another guest loved the Eggplant Florentine and this has become their favorite dish when visiting Tour of Italy Tallahassee. That guest experienced the food while attending a wine-tasting event in the restaurant, which allowed them to taste a variety of delicious Italian wines as well as dishes on offer.
Another guest mentioned the restaurant's cheesy bread and the homemade garlic knots, while another stated that the sauce served in the restaurant was "amazing." That family enjoyed pizza and stuffed shells and proclaimed both to be "out of this world." Many say the Tour of Italy is the best Italian restaurant in Tallahassee, FL.
There was only one complaint from a customer who enjoyed everything else from the menu, and that was that the spaghetti served with their chicken Parmigiani had not been adequately drained. They said this made the dish a little soggy. Generally, reviews for the Tour of Italy Tallahassee are excellent.
Tour of Italy Tallahassee
Average rating:
0 reviews