There is nothing hotter than the West Palm Beach nightlife. There is no better definition for fun in the sun than West Palm Beach, Florida. With a yearly average high of 82.9°F, you can warm up your winters with a trip to the sunny skies of West Palm Beach. Even with these balmy daytime highs, nights in West Palm Beach can really heat you up. This list of things to do in West Palm Beach at night covers everything from some nighttime shopping, a good meal even having a drink while listening to live music, you will never be bored. 
Being ranked number 12 on Apartment Guides list of the best cities for nightlife in America, you are sure to find some amazing things to do. Whether you're taking time away from your hectic life on a vacation, or you are reacquainting yourself with the local nightlife, the West Palm Beach nightlife has something for everyone.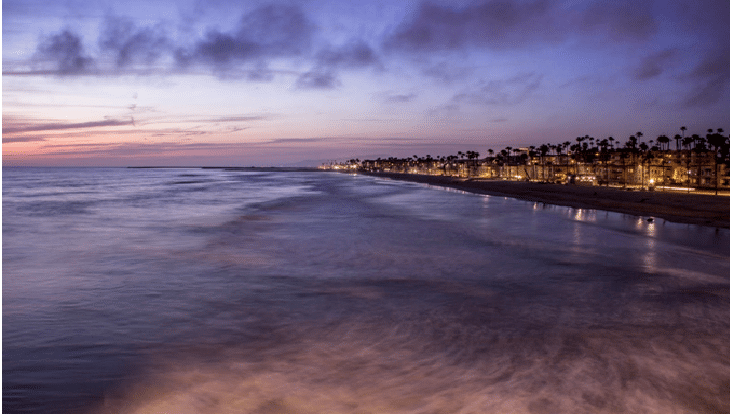 Read Also: Best Restaurants in West Palm Beach
1. CityPlace
There is no shortage of nightlife entertainment at CityPlace. With just about anything to tickle your fancy, CityPlace hosts a shopper's dream with over 600,000 square feet of retail businesses that encompass shopping, food, fun, and culture housing The Kravis Center for the Performing Arts, or the AMC CityPlace 20 with 20 movie screens. Maybe you are in the mood for a laugh? If so, come visit The Improv Comedy Theatre.
2. The Improv Comedy Theatre
The Improv Comedy Theatre has some of the best names in comedy listed on their events calendar. No matter your humor style, there is a comedian to make you laugh. There is a two-drink minimum, but not a big deal when considering the talent. This is a must-see when in West Palm Beach.
3. The Monarchy Nightclub
An upscale nightclub in the heart of the action on Clematis Street, The Monarchy Nightclub brings you in with its neon lighting. With DJ's playing everything from hip hop to Latin, you can wear yourself out on the dancefloor. Looking for some added fun? Check out one of their many themed nights to add something different to your experience. You can dance the night away, well almost. The Monarchy Nightclub is open until 4 a.m. Need a change of scenery? Walk upstairs to The Loft.
4. The Loft West Palm Beach
The Loft is another nightclub you don't want to miss. Take your senses to another level as you dance the night away. With a mix of top 40 music played my house and guest DJ's or celebrity guests, you will not be disappointed.
5. Off the Hookah West Palm Beach
If all that dancing is making you hungry, try Off the Hookah. With a menu of international cuisine,  you can enjoy anything from a hummus appetizer to lollypop lamb chops as your appetizer. While you enjoy your meal, take in the live music that adds to your experience. This is a popular place, so don't be surprised by long lines. If you can deal with them, it will definitely be worth your wait!
6. Roxy's Pub
Another great stop on Clematis Street is Roxy's Pub. If you are looking for something a little calmer than a nightclub, Roxy's Pub is the place. Having served locals and tourists alike since 1933, Roxy's offers an array of entertainment. Come in to enjoy sporting events, late-night dancing on the rooftop, live concerts and block parties. You won't go wrong when it comes to food and drink either. With over 60 different beers and their award-winning wings, Roxy's Pub I the place to be.
 7. The Pawn Shop
If you are looking for something out of the ordinary, try the Pawn Shop. Step back in time when you enter this retro club. Looking for a good cocktail lounge? The Pawn Shop has one straight out of the sixties. Sit inside the psychedelic bus for a trip back into time.
8. Respectable Street
Respectable Street is another venue you can go to for a bit of the past with psychedelic murals on the walls. This bar has comfortable booths and a checkerboard dance floor. Feel like singing? Join in on Respectable karaoke night for added fun. Wanting to sit back and relax? Enjoy an array of music genres to tickle every fancy.
9. Lost Weekend WPB
If you want a great place to hang out with friends, the Lost Weekend WPB has you covered. Enjoy pool, foosball & retro arcade games while you much on some Mexican cuisine and drink some beer. If you are looking for quiet, this may not be the place with its rowdy atmosphere.
10. E.R. Bradley's Saloon
This place will give you a Coyote Ugly flashback with ladies dancing on the bar, serving bar food and breakfast. This open-air tavern will surely entertain. If tradition is what you are looking for, this community landmark is said to be a right of passage and celebration. This waterfront bar and restaurant will help cool you off on the hot nights of dancing.
11. Blue Martini
Another place to enjoy food, music, and fun is the Blue Martini. The Blue Martini not only offers a happy hour at discounted prices But The Blue Martini also features a global tapas menu. With a patio feel, the Blue Martini stage features live music to lose yourself in.
12. Legends of Xscape
Legends of Xscape is an interactive experience with several scenarios to choose from. This is an alternative to clubbing where you and your friends can find yourselves in Monica's apartment, Captured in Area 51, or inside Houdini's Final Escape Rooms Game among others. Find your freedom by finding objects, figuring out clues, and solving puzzles. Whether going with coworkers for teambuilding or hanging out with friends, these escape rooms add to the West Palm Beach nightlife.
Conclusion
The West Palm Beach nightlife is in a league of its own. Whether you are looking for a relaxing night or want to tear it up, there are plenty of things for everyone. Whether watching a movie at the theatres in CityPlace or being thrilled in an escape room, you will have the time of your life. From the many bars and restaurants, you will find food drinks, music and dancing to make your trip to West Palm Beach worth your while because there is nothing better than the West Palm Beach nightlife! With the magical nighttime tropical weather under the moonlight, West Palm Beach nightlife is a partier's dream.