BEST Restaurants in Savannah, Georgia [2022 UPDATED]
By

Marina Yoveva
Looking for food in Georgia isn't complete until you have a tour of the best restaurants in Savannah. Southern hospitality feeds people's body and soul and that can't be a coincidence: Southern food has been gaining popularity over the years, the kind where people aim to replicate dishes at home, but nothing replicates the feeling of being a guest in the many selected restaurants where Georgia opens their arms to the diner, offering warm dishes filled with a taste of home, even if they're far from it. 
If you're looking to fall in love with true home cuisine and even versions of All-American and international food, traveling or living in Savannah will be an endless loop of fulfilling your tastebuds dreams. From road-trips to a quick lunch in a work-day, Savannah opens the way for more than the same versions of traditional dishes. Before and after watching all the marvels this great city of the South offers to its habitants and guests, a taste of its food feels like a hug from the bottom of every southerner's hearts. 
Gathering all things that make southern cuisine great, we now offer you a list of the best restaurants in Savannah to start giving a culinary tour to the hostess city of the South.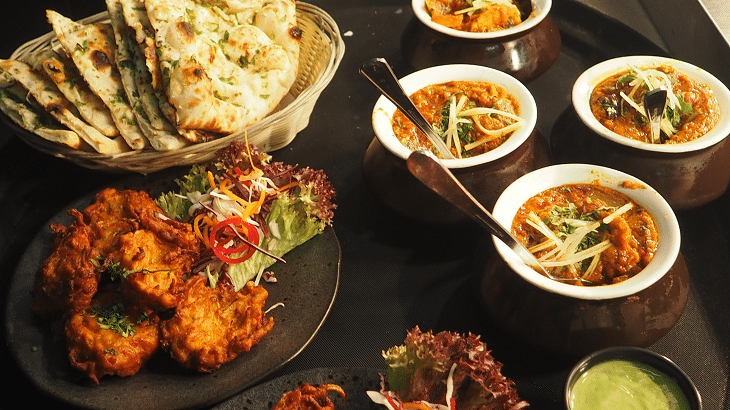 1. Joe's Homemade Café
The first restaurant in our list caters to every taste offering plates that are made with the heart on one sleeve and the whole southern charm in the other, and it also offers catering. From fish to desserts, this cafe stands out as one of the best restaurants in Savannah for its mix of hospitality, tasty food, menu variety, and a cozy environment. For less than $10, there's a table and a plate waiting for you at Joe's place. 
2. Chive Sea Bar & Lounge
In Savannah's historic district, you can find a restaurant styled in the best 1920's attire in the whole area that serves the best seafood that can only be compared to the rest of their dishes. Chive Sea is the go-to place for tourists and locals willing to go the extra mile in fine southern dining. Pairing food to their signature cocktails, this nice place to eat in Savannah is a must-visit for anyone who wants a seat at a fine table. 
3. Fox & Fig
In the time for brunch, the top option in Savannah is Fox & Fig. This premier vegan restaurant is the birthplace of many dishes that will welcome you to their colorful and healthy presentations. Their vegan representation of traditional plates is famous in the area. From breakfast to dinner, every time of the day is the right option to visit this joyful plant-based cafe. 
4. Leopold's Ice Cream
Take it for a walk or eat it right there, Leopold's Ice Cream is the premium Ice Cream Shop in the whole Savanna area. No wonder it has been named one of the world's top 10 Ice Cream parlors. Their unique recipes have enticed many audiences and nobody can make a trip to Savannah without going straight to Leopold's and having at least a scoop. 
5. Mrs. Wilkes Dining Room
You know you got a deal with southern food when their main concern after the quality of their food is their service. Mrs. Wilkes serves such great dishes in such a welcoming environment, you actually feel you're the guest of honor at her dining room and the line that made you wait for such a delicacy was worth it. 
6. The Starland Cafe
What better than being a guest at a home to make you feel like the most special someone ever to cross those doors? Try tasting one of the most amazing comfort dishes in the Savannah area. A warm hug is the only thing comparable to eating in one of the best cafes in town. The Starland Cafe is one of those places you will never remove from your fondest memories. 
7. The Driftaway Cafe
Having a coast nearby comes with many perks and one of those is having the pleasure of dining at The Driftaway Cafe. This place belongs in the list of best restaurants in Savannah simply because of its amazing seafood options along with a very casual menu for every taste and lifestyle. The fun and the nautical atmosphere completely fit the meals for tourists, a casual date or a family dinner. 
8. Zunzi's Takeout & Catering
Ethnic food in the South can be a contrast for many but at Zunzi's locals and tourists find a meal that not only warms the heart like a good dish from the South but also brings the foreign flavors of South African cuisine right into fast-food palates. Better than eating at Zunzi's is the option to have their great team cater to events, and they're famous too. Make sure your attendees know they're in for a treat once they see Johnny and Gabriella's truck. 
9. The Vault Kitchen + Market
Be right there in the action with The Vault, located at a historic Savannah building filled with local memories and now turned a dining spot where many have enjoyed international and southern dishes with a great atmosphere and delight. The unique decor and outstanding meals that rank from a wide variety of meats, tacos, sushi and cocktails will make you have a very special time. 
10. Cotton & Rye
This review-worthy place ranks amongst the finest meals to be had in Savannah. With a mix of steak, rye bread, and southern delicacies, this ranch-style dining battles for your attention as the decor an attention pairs with the very best. Everything regarding meats, from the land to the sea, finds a perfect place in the warm embrace of Cotton & Rye.
11. Savannah Coffee Roasters
This precious southern bakery is the perfect spot for a quick coffee while you marvel at the traditional decorations of their desserts. Since 1909, their recipe has been to welcome and wow customers with their tasty and classic sweets. From cakes and cupcakes to a nice cup of coffee to have a conversation around, Savannah Coffee Roasters is the right environment to taste a delicious sweet delicacy. 
12. Narobia's Grits and Gravy
The South, America, and gravy are united by one firm purpose: to bring diners joy, warmth, and comfort. That's exactly what Narobia's Grits and Gravy seeks to accomplish with their heart-made dishes. This option is perfect for those trying to get the best deal out of the best southern food place in Savannah, making it the go-to place for both locals and tourists. 
13. Crystal Beer Parlor
An all American option for those who wish to enjoy a good beer accompanied with a nice traditional burger and some fries, all of that a big part of Savannah's history that residents and visitors must not miss. The Crystal Beer is beyond than just a burger joint, is a pub with an American heart and soul that has been serving hungry Savannahians for years and will continue to do so. 
14. Planters Tavern
If you're recently traveling to Savannah and wish to dwell in accommodations that also count as one of the best restaurants in Savannah, Planters Tavern is the right place. Housed by Planters Inn, this pub welcomes eager tourists and weary locals in their all-American menu, garnished with sea specialties and a fun atmosphere that embraces southern hospitality at full blast.
15.  45 Bistro
For everyone looking for a fine-dining option in Savannah where a dress code is required and all the food is high-end, 45 Bistro is the most elegant and sophisticated place in our list. This restaurant who also caters to weddings is on the list of every Savannahian who wishes to have a good time dressing up and tasting the best fine dishes in the area.
16. Back in the Day Bakery 
This retro/quirky bakery prides itself on making by hand sweet treats for everyone to enjoy. The southern jewel offers more than just coffee and cake as it takes their hospitality at heart. Right in the historic district, their biscuits are a classic to have while visiting Savannah.
17. Gryphon Tea Room
This restaurant, the College of Art and Design cafe, is the premium dining spot for locals and visitors. The modern feel of this venue counts for all the fine dishes served and creative international ways to present southern food. Seasonal, vegan-friendly, locally sourced, organic ingredients of every plate makes this restaurant worthy of a place in our list.
18. Cafe M
Not only in New Orleans you find French-inspired cuisine, but Savannah's own Cafe M also testifies for the fusion between French and Southern food fusion. With brunch delicacies mixed with southern charm, this cafe earns a deserved spot in one of the coziest cafés available in the area. This place offers the entire French café experience for the people living and visiting Savannah.
19. Sweet Spice
Fusion food has never looked better. Joining the best of the Caribbean with all the South has to offer, Sweet Spice welcomes the diner with joy and the relish that make every dish worthy of a good time with family and/or friends. Sweet Spice rested on the arms of southern hospitality and now the Jamaican restaurant owner found a way to become one of the best restaurants in Savannah catering to the regular customer.
20. Pie Society
Fancy a cup o' tea? Pie Society paved the Brittish way for small cafés in Savannah. The small and cozy restaurant offers a traditional bakery from Great Britain. Hop in this adventure to get the nicest, fanciest British sweets with a classic or even modern cup of tea with the high-end baking of Gill and Edward Wagstaff. The cafe even has its own wholesale brand to enjoy at home. 
Conclusion
Eating and dining in Savannah are two of the most heartwarming experiences to have in the US. The All-American Southern cuisine can almost be World Heritage, as the hosts of these magnificent places receive visitors as locals and locals as family. Their flavor and embrace will always stay in the traveler's heart. 
Stepping into Savannah might seem like traveling back in time only to find the thriving youth culture willing to embrace tradition while adding their dash of modern flavor. A true city to eat by the spoonful. We hope this list of the best restaurants in Savannah will not only serve as a guide but also as a starting point to make you fall in love with The Hostess City of the South.
Please share with friends and family if you found this was helpful!