20 BEST Restaurants in Wichita, Kansas [2022 UPDATED]
By

Marina Yoveva
Wichita, Kansas, is a real tourist attraction. Known for its museums, Wichita contains a history of the world. There are Egyptian artifacts as well as a T-Rex. However, other than this, Wichita has amazing restaurants all over. Burger joints, Bistro's, Bars & Pubs, Diners, Harbours, Grills, Pizzeria's, Cafe's & Kitchens. Each restaurant has its unique spin and offers a wide range of dishes. The cuisine in Wichita differs from block to block. It is also outstanding how small slices of the world are all in Wichita. You won't even have to leave your hometown to experience half the world. From Italy to Mexico, Wichita has it all. Below is a top 20 list of the best restaurants in Wichita. The list begins with the highest-ranked restaurant. It is important to remember that each restaurant is unique and offers something special.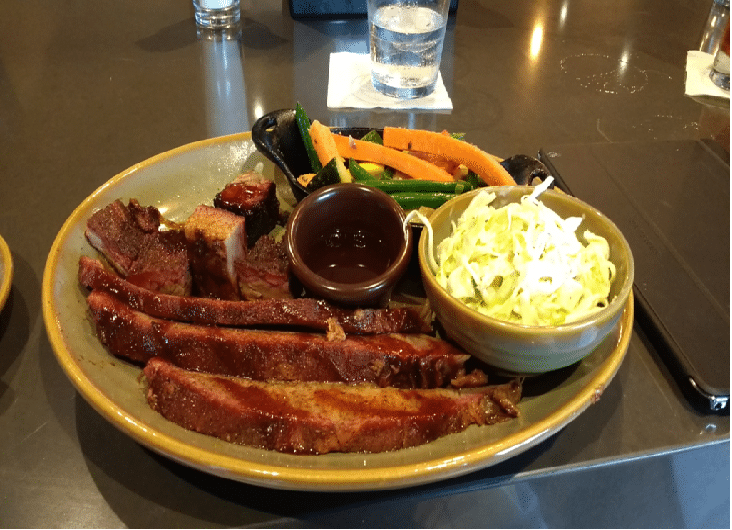 See also: Hotels in Wichita KS
1. Ziggys Pizza East
If you're looking for the number one spot to eat. Well, "Ziggys Pizza Eat" is just the place for you. Nothing on the block is as good as their pizza. You're definitely getting your money's worth. It is vegetarian-friendly and offers a range of gluten-free options. The service is amazing and the atmosphere is spectacular. If you're in Wichita, you'll be committing a crime if you don't pop in. 
2. Sabor Latin Bar & Grill
Seeking a joint with a vibe and good food? "Sabor Latin Bar & Grill" is the perfect place to satisfy your needs. Not only will you capture amazing pictures for Instagram, but you will also create amazing memories with your friends & family. The food is amazing. It's Latin, so it will be. And you get to invite your vegan friends as well. Definitely one of the best restaurants around town.
3. Redrock Canyon Grill
When you're craving something meaty or just looking for a nice spot to hang, "Redrock Canyon Grill" is your place. Don't let the name fool you, they serve vegetarian and vegan dishes as well. The menu ranges from chicken quesadillas to shrimp to pork chops and ribs. And if you're not up for eating, there is an amazing wine list for those who need to destress. 
4. Bite Me BBQ
Good old classic American greasy food. This is what makes it one of the best restaurants in Wichita. It's not the fanciest place around town, but that's not what people are thinking when they're taking a bite out of their deliciously messy burger. This is the place to get your hands dirty and your clothes all messy. "Bite Me BBQ" has all the classics. Ribs, steaks, burgers, wings & fries. Just what every person needs. 
5. Doo-Dah Diner
For breakfast lovers. "Doo-Dah Diner" offers amazing meals at even better costs. Your wish is their command. Serving you breakfast, brunch, and lunch in an atmosphere pleasing to most people. There is no better diner than this, in fact, there is no other diner that serves you soup. Yes, soup lovers. "Doo-Dah Diner" offers soup for those seeking something other than eggs. 
6. Kobe Steak House of Japan
The number one Japanese steakhouse. That's rather unusual. "Kobe Steak House of Japan" offers only the best. Dining with your family and friends is always nice, here at "Kobe's" your chef is at your table. So if you're looking to thank your chef, while he's cooking your next meal do so. 
7. Cafe Bel Ami
You don't need to go to Europe. Head on down to "Cafe Bel Ami", you'll get the European treatment you're looking for. The interior and menu are French-themed, so remember to wear your berets. You will be sending a little more than your usual eat-out, however, it is still cheaper than a plane ticket to France. Wichita proves to be the place with some of the best restaurants in KS. 
8. Newport Grill
Simply the best seafood you'll ever "sea". Well, for a full experience, you'll have to do a lot more than just use your eyes. "Newport Grill" requires you to use all five of your senses. You are getting all your money's worth. Remember you're not only paying for your food but the excellent service and breathtaking scenery.
9. Texas Roadhouse (West Kellogg)
For all the steak lovers out there, head on out and grab a seat at "Texas Roadhouse". They serve your meat to the standard of your wishing. Just ask and they deliver. They offer something meaty for the whole family. And for the non-steak-eaters, don't back away. There is something on the menu for everyone, even the vegans. 
10. Abuelo's
If you're wondering what Wichita has to offer to Mexican food lovers, remember, tex-mex is a real type of food. And here in Wichita, "Abuelo's" is the best of the best when it comes to Mexican cuisine. They have nachos, tacos, burritos, quesadillas and more. Not interested in the food, join them for drinks during happy hour, you will not regret it. 
11. Chesters Chophouse and Wine Bar
For the big-spenders "Chesters Chophouse" is the place for you. Enjoy your meal in the comfort of soft sofas. Lounge and dine all at once. The vibe is amazing for making new friends. The atmosphere is dark, but that is not how you'll be feeling. Amazing starters and main course meals. Desserts & Cocktails. Only the best for the elite. 
12. El Mexico Cafe
Enjoy authentic Mexican cuisine at "El Mexico Cafe". You don't even need to step out of Wichita to taste the ravishing flavors of Mexico. Here, in Wichita, are some of the best restaurants around, and "El Mexico Cafe" is definitely on that list. Each dish is cooked to perfection with vegetarian options at hand as well. They have everything from nachos to tacos. 
13. Old Mill Tasty Shop 
Sandwiches to die for. Something as simple as a sandwich can change your life. It takes one bite to convert even the most loyal burger fans to sandwich fans. The sandwiches are served with a delicious milkshake of your choice. And if you're not in the mood for a sandwich that is more than okay. They offer a wide range of soups as well. 
14. Larkspur Bistro & Bar
You can enjoy a delicious meal accompanied by the most elegant or brutal glass of wine. You don't even have to go to two different restaurants. At "Larkspur" you can order an alcoholic beverage with your meal. Killing two birds with one stone. They offer a range of vegetarian dishes for our plant-based foodies. And if the food isn't satisfying enough, the decor will definitely capture your attention. 
15. River City Brewery
The pizza alone should grab your attention. It is one of the best pizza parlors in Wichita and that's why it's on this list for best restaurants in Wichita. However, this is a haven for beer junkies. A tall cold glass of beer is served with your meal. The service is fast and the vibe is great. Youngsters & hipsters top spot in Wichita. Vegetarian and vegan options as well as gluten-free dishes. 
16. Dempsey's Burger Pub
Only true burger people and open-minded foodies are allowed in this joint. They serve the best of the best, to the best of the best. This burger may be messy, but the mess is compensated by the combination of flavors. The best part is, it's a take-out as well, so if you're not feeling the vibe, take your burger and go. 
17. Fizz Burgers and Bottles
The hottest burger joint around town. A serving of 100% ground beef burgers with your choice of a side. Accompanied by a cold or hot beverage. The service is spectacular and the atmosphere is friendly. Wheelchairs are permitted. Everyone is welcome to this family-friendly hub. 
18. Bonefish Grill
Wichita homes one of the best seafood restaurants. If you find yourself in Wichita head on down to "Bonefish Grill", and check out the menu, you won't be disappointed. Shrimp, crab cakes, oysters, sushi & more. A deep dish corner for seafood lovers. 
19. Bella Vita
Wichita brings Italy to you. Indulge your senses by ordering one of Italy's most famous dishes. "Bella Vita" has it all. Driving is so much easier than flying to Italy. From desserts to pasta, "Bella Vita" has something for everyone to enjoy. 
20. Cheddar's Scratch Kitchen
Stop scratching around in your kitchen at home, come on over to Cheddar's Scratch Kitchen". Here you can order almost anything your heart may wish for. This place will make you feel as if you've never left home. Yes, vegetarian dishes are on the menu as well as gluten-free options. 
Conclusion:
As a tourist, Wichita is a place of many wonders. Museums and restaurants in Wichita KS are all the talk around here. Wichita's top 20 restaurants are the slices of the world and every person needs to take a bite out of each slice. Each restaurant shines in its own respective right and offers something unique to customers. If you ever find yourself in Kansas, these are some of the best restaurants in Wichita you should definitely be visiting soon.