Top 13 Places to Stay on Toledo Bend Lake Louisiana
By

Marina Yoveva
If the adventurer in you is looking for a great place to take a trip, then Toledo bend (ubicated between Texas and Louisiana) is the perfect spot for you. With a ton of outdoor activities and historic charm, this is where you want to be. As with the diversity of the activities, so are the accommodations. If you are looking for places to stay on Toledo Bend Lake, then look no more. Here you will find a list of the most popular and common accommodations.
Whether you are looking to camp under the stars, or stay in a luxury vacation rental, Toledo bend can accommodate you. Your trip experience will be made even better with a nice relaxing stay in one of their many accommodations.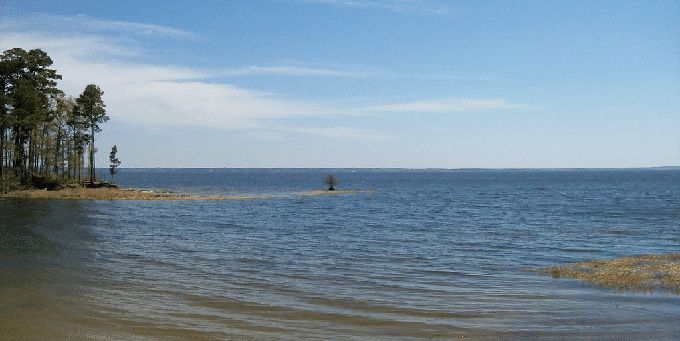 Cabin and RV Parks
If your ideal trip includes roughing it in the great outdoors, then these campgrounds will appease you.
1. Pleasure Point Park-SRA
Located on the South Banks of Toledo Bend Reservoir, you will find every atmosphere nature has to offer including wooded areas and white sandy beaches. They have just about every activity your heart may desire. You can fish, go boating, or swim among many other activities. End your day by the campfire to make the experience complete. This site contains all the amenities an RV will need. Pleasure Point Park gives you just that, Pleasure.
2. Tranquility Bay Resort
You will feel tranquil when staying here. With many sleeping options, the RV park is just one of them. You will find piers and docks to fish from, a saltwater pool, and fish cleaning stations among other amenities here. You will stay in comfort when in one of their deluxe suites with cable tv and all RV hookups such as electricity, water, and sewer. These spots have beautiful views of the water. Enjoy your trip to tranquility.
3. Toledo Bend RV Resort and Cabins
If you are looking to relax, this is the place for you. With the comfort amenities, you will feel right at home, well almost. Here you will be able to fish, go boating, or sit poolside and relax. You will find many RV spots along with amenities for maintaining it. If you are looking for a little more comfort, then stay in one of the cabins this resort has to offer. There is also a conference room for those group outings. One of the places to stay on Toledo Bend which is highly recommended.
Bed and Breakfast Inns
If you are looking for a relaxing and peaceful stay, then a bed and breakfast will be perfect for you. With little touches that add to your experience, you can't go wrong.
4. La Paz Bed and Breakfast
Enjoy the southern hospitality at its finest when you stay at La Paz. Offering 1900's charm in this farmhouse, you will find the peace and serenity you have been looking for. Be spiled by high-end amenities, activities, and concierge services. Soak in your surroundings while walking the trails or taking a kayak trip or enjoying the deluxe amenities. If you are in the mood to be pampered, then the concierge services are what you need. Whether you are looking for local restaurants, a relaxing massage, or to indulge in chocolate-covered strawberries, then La Paz is the perfect choice for you.
5. Green Acres Fishing Lodge and Bed and Breakfast
While there are different options accommodations, Green Acres Bed and breakfast is perfect for a couple who are looking to reconnect and enjoy some outdoor activities. During your stay, you will have access to the main house, game room, boathouse, and a floating deck to sunbathe on. If you are going to fish or hunt, Green acres will accommodate you by serving a late breakfast or lunch. This place will give you the serenity you are looking for.
Hotels and Lodges
If you are looking to have a little of your creature comforts on your getaway, then the hotels and lodges may just be right up your alley in terms of comfort.
6. Cypress Bend Golf & Conference Resort
If your ideal getaway includes 18 holes of golf, then your search is over. Whether you are traveling for business, planning an event, or are looking for some R&R, you will find everything you need here. 1with 1,000 square feet of meeting and event space including a 3,500 square foot ballroom, they can accommodate you. They also have every activity your heart may desire including fishing, boating, swimming pool, fitness center, golf course, and hiking trail. They even have a restaurant and full salon to pamper yourself with.
7. Bridge Bay Resort
Bridge Bay Resort will give you the respite you re looking for. With the option of a cabin, lodge, or motel room, they can accommodate almost any visitor. With amenities including fishing, boating, and a conference room, you can come to relax for personal reasons or on a team-building retreat for your business. Whatever the reason, this rustic resort can accommodate you.
8. Turtle Beach Lodge
Turtle Beach Lodge is a fisherman's dream. Located on a cove, this lodge also has a seawall to fish from. Lodging ranges from a motel room to a deluxe private cabin along with many amenities. Including its grocery store. Whether you are taking a weekend trip with a friend or are bringing the family for a summer vacation, you will all have a ball, oh and don't forget your fur babies. Turtle Beach Lodge is pet-friendly.
9. Wildwood Resort
Take a trip to the wild side when you visit Wildwood Resort. This is the place for you bass fishing enthusiasts because it is located on Toledo Bend Lake which is said to be the number one place for bass fishing. This resort is perfect for all. It can accommodate business retreats, weddings, or family vacations. They have areas specifically designed for the kids including four swimming pools, a tennis/basketball court, and small animals for the kids to watch and feed. This will be a memorable trip no matter what your reason for staying is.
Vacation home rentals
If your travel plans include privacy with all the comforts of home, then maybe a vacation rental is the choice for you. Check out these rentals that may be perfect for you.
10. A-Bear's Cottage
This little treasure is perfect for one or two people. Located in a wooded area, this one bedroom one bath rental is owned by former New Orleans Saints quarterback Bobby Hebert. It's a great little place to stay for your getaway or fishing trip.
11. A-Bear's Lakehouse
If the former quarterback's cottage is a little small for you, check out his lakehouse. This beautiful home is perfect for a family or group of friends. This 5 bedrooms, 6 bathroom home has lake views, a large deck, and all the amenities you would find in your home and much more. Bring your family or friends for a getaway that will leave you with lifelong memories.
12. Bay Dreamer
This little beauty is right out of your dreams with its rustic interior and bluff views that overlook Lanan Bay of Toledo Bend. Relax and enjoy the beauty of nature. The Bay dreamer is centrally located to many amenities and grocery stores. One of the best places to stay on Toledo Bend Lake.
13. Chateau Rouge
This cozy little hideaway is perfect for large families. With its ability to sleep 12, there is plenty of room for everyone to stretch out and feel at home, especially with the cable tv and WIFI. With a boathouse and dock, you can bring your boat for those lazy days on the lake. This lakehouse even comes furnished with a washer and dryer.
Conclusion
Toledo Bend is the place for those who want to escape it all and enjoy the serenity of nature. This is a place that is a one-stop-shop for your next vacation or event. With so many options of places to stay on Toledo Bend, you will find the right one for you and your group. Bring the kids, bring a boat and have the time of your life on Toledo Bend.