20 BEST Restaurants in Cambridge, MA [2022 UPDATED]
By

Marina Yoveva
Cambridge is a busy tourist city in Massachusetts which is located across the Charles River and is home to the Famous Havard University and the Massachusetts Institute of Technology (MIT). While here you can marvel at Iconic landmarks as well as wine and dine to some delicious treats from the various surrounding restaurants in this city. Even better, If you are looking for a place to enjoy some local treats, here is an exciting list of the best restaurants in Cambridge, Massachusetts which you can enjoy for a truly immersive dining experience.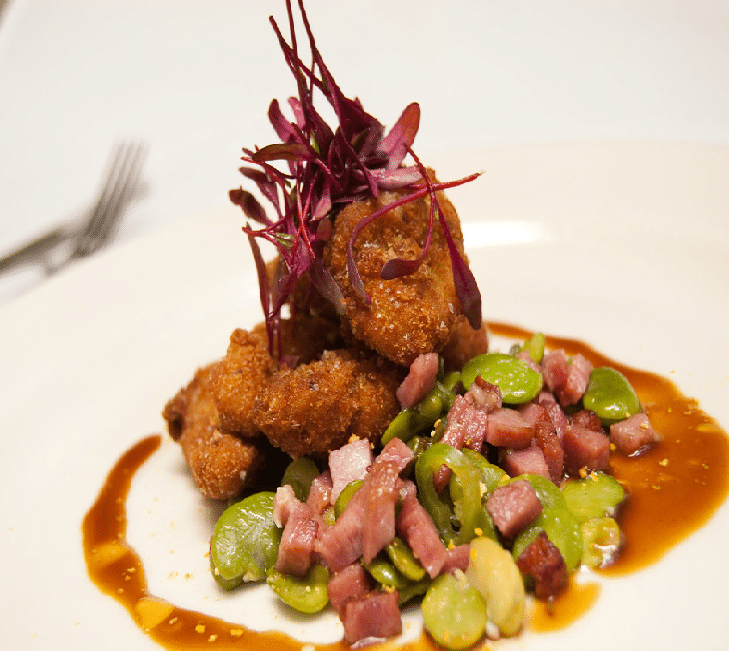 1. Giulia
Enjoy some fine Italian cuisines in this exquisite restaurant which offers a stylish menu just to ensure that your taste buds have nothing but the best. From the appetizers to the main dishes to the gluten-free options, you will have nothing but the best in this superb dining establishment.
2. Oleana
Take a tour of the Mediterranean world where you can enjoy some tasty Turkish treats and international treats that will definitely wow you. This is also the place where you can grab the mixed platter or the Tortilla Espanola which are a worthy try while visiting this exciting eatery. There are so many things you can sample from the menu pop in this place with an empty stomach and let the chef do the trick.   
3. The Hourly Oyster House
Talk about seafood, and this place comes to mind where it boasts a stylish ambiance and a long seafood menu which you will be spoilt for choice with. From the bronzini to the lobster roll to the seafood tower, you can never have enough of this place when it comes to seafood. The waiters are always ready to serve you and ensure that you have an unforgettable time while here. 
4. Veggie Galaxy
Enjoy some mouth-watering vegan treats which come well made observing your dietary needs. This is a perfect place to grab a vegetarian meal or a gluten-free treat if you are not feeling like eating meat for the menu. There is a whole lot of snacks and juices to try out too so make sure you try them out while visiting this restaurant.
5. East Side Bar & Grill
Unwind and reconnect in this stunning Italian restaurant and bar which serves some world-class food and drinks which come with a touch of mastery. From mashed potatoes to different kinds of pasta to pizza, you can never have enough of this place. Tag a food lover to this place to share a great moment while indulging in some finger-licking menu treats.
6. Cafe Luna
Enjoy a dining experience like no other in this American-themed restaurant which serves some delicious treats which you will find mind-blowing. The house chef leaves nothing for a chance where she will satisfy your taste buds with the finest meals on the menu especially the chicken which is a magnet that will make you come back again once you try it 
7. Santouka Ramen
Take a tour of the Asian world where you will have the time of your life while enjoying some tasty Japanese delights. This exquisite restaurant boasts a wide menu which includes noodles, soups, and pork which are a magnet to in-town visitors. This is a place you will not forget once you walk in to sample the divine treats on the menu.
8. Cuchi Cuchi
There are so many places you want to sample food but not as good as this place where the menu is out of this world. Pop in to sample some of the most amazing lamb chops, mushroom risotto, and Thai Mussels which are well made to ensure that your taste buds don't forget this experience. 
9. Little Donkey
Boasting some of the finest award-winning chefs, this restaurant serves yummy meals that come with a stylish treat to it. Once you walk into this restaurant, you will be blown away by every bit of this place from the fantastic food to the well-lit ambiance to the service from the waiters, you will not forget the dining experience in this place. 
10. The Helmand
Enjoy some tasty Afghani cuisines from this stylish restaurant which offers some of the most delicious treats on the menu. From the appetizers to the salads to the main course meals this restaurant has a lot to offer and more. Even better the ambiance will offer you a cozy feel that will give you a pleasant eating environment to enjoy your taste delights. 
11. Alive and Kicking Lobsters
Sample some delightful seafood meals in this amazing restaurant which serves some of the most unmatched meals. From lobster to crabs to steamed clams, you will have an exciting seafood dining experience that you won't be forgetting anytime soon.
12. The Friendly Toast
Check out this lively restaurant which serves some of the funkiest ambiances you will ever come across. It boasts a wide American menu which includes burgers, fries, and steaks which are made with keen attention to ensure that your dietary needs are catered to.
13. Border Cafe
This is an amazing Mexican restaurant that serves some of the finest steak, margaritas, and chips with salsa. You can never go wrong when it comes to service in this establishment where you will have nothing but the best. Come along with your friends and family and you'll understand why it's one of the best restaurants in Cambridge, Massachusetts.  
14. Thelonious Monkfish
Talk about the best sushi in town and this restaurant comes in mind. The reason why it is one of the best restaurants in Cambridge, Massachusetts is the unforgettable service. Their aroma in this premise invites your appetite to savor in some amazing Japanese treats which give you a nostalgic effect.
15. Area Four Kendall Square
Are you looking for the good old American pizza? This spot will offer your taste buds all that and more! What makes it one of the best restaurants in Cambridge, Massachusetts is style and mastery the have acclaimed for pizza making and gluten-free options. 
16. The Druid
After a long touring day, pop into this restaurant to sample the best beers in town and some fantastic bitings which are brilliant for your cravings. This is one of the liveliest spots in Cambridge which offers some amazing ambiance and service that will make you want to come back again for a second try. 
17. Harvest 
Welcome to the vegan paradise where you will find the freshest food and meat foods range from burgers to lobster rolls and some stunning pasta. Whether you want to sit indoors or outdoors there is no problem, this restaurant will offer you the best when it comes to drinks to quench yourself especially the wine list which is out of this world.
18. Craigie on Main
When it comes to fine dining and superb ambiances, this is the ultimate stopover to get all that and more. It is one of the best restaurants in Cambridge, Massachusetts for the meals that you will find in this place which will tickle your fancy. Make time to check out this place and indulge in its sumptuous treats that will make your day.
19. Alden & Harlow
Perfectly situated in the 40 Brattle this restaurant serves thoughtfully the best American food in a subterranean, and cozy. The house chef Chef Michael Scelfo prepares bold and flavor-forward food that honors tradition to ensure that you will want to come back again for another try. Make sure to try the house bluefish or the pork chops which are a must-try in this place.
20. Mr. Bartley's Gourmet Burgers
Check out this exciting American restaurant which boasts a stylish menu that will make you drool for days! The reason why it is one of the best restaurants in Cambridge Massachusetts is the creativity that is instilled in the meals to give you the ultimate carving satisfaction. Make sure to try the house Tom Brady or Viagra or the Kim Kardashian which you will live to remember the taste.
Conclusion:
If you are a curious traveler looking for the most unforgettable dining experience in this part of America,  don't forget to check out this exciting list of the best restaurants in Cambridge, Massachusetts. There are so many varieties of restaurants in this city that you will want to check out immediately you touch down for your holiday which I'm sure the experience will leave you with some nostalgic effect.
SEE MORE POSTS