Kansas City, Missouri is one of the most exciting holiday destinations you would want to spend a holiday away from your hustles and bustles. This city is adorned with numerous attractions and that will make you want to spend an extra day to tour. Even better, there this city has one of the finest dining experiences which come with a nostalgic feel. Here is why I have with me a stunning list of the best restaurants in Kansas City which you will definitely love to check out if you are visiting this town and looking for a place to unwind as you dine.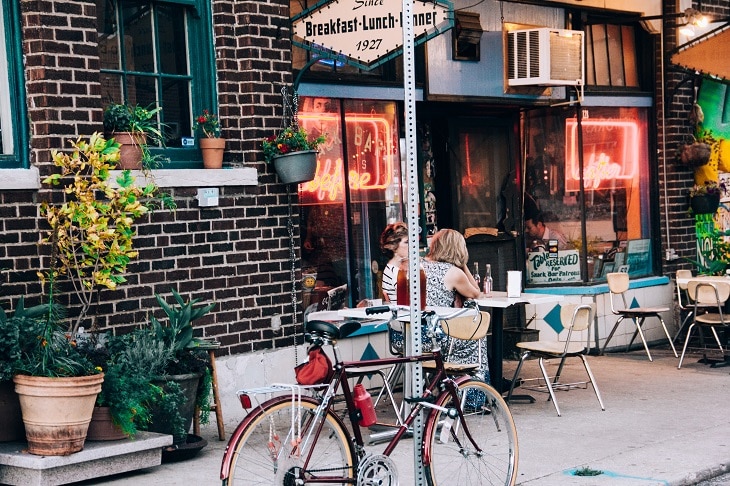 1) Seva Cuisine of India
Talk of Indian cuisine and this is the prime stopover to get all that and more in one of the most amazing ambiances to crown your stay in this premise. The menu is full of surprises which you'll find quite interesting from pocket-friendly prices. Don't forget to sample the great list of beers in the house including the Taj Mahal beer which is a superb treat for your stay.
2) Q39
If you are looking for the ultimate spot to treat your appetite, then look no further. This busy restaurant boasts some of the finest barbeques treats not to mention the pasta and wine collection on the house. Enjoy some of the most lively conversations as you indulge in your tasty meals for your enjoyment which comes with a great mastery of grilling and service delivery.
3) Bluestem
Wine and dine in one of the best restaurants in Kansas City were it boasts a unique and stylish feel which welcomes you to a great space to enjoy your meals. This award-winning restaurant has been dedicated to serving its clients the finest meals since 2004 where it has offered the most. For some of the most exciting moments, I would recommend you pop into this spot and check out its never-ending marvels. 
4) Eddie V's Prime Seafood
Lounge in one of the most inviting ambiances you'll ever come across in Kansas City where it serves an array of signature cocktails coupled up with a warm ambiance complemented by some jazz tunes. You can never go wrong when it comes to having a great time like this place where the artwork, live music, delicious steaks, and cold beers all come together under one roof.
5) Garozzo's Ristorante
If you are looking for one of the most excellent places to enjoy some Italian cuisines surrounded by a rustic ambiance. This is one of those places you will get a nostalgic feel that will last for days on end not forgetting the warm service from the waiter which will blow you away. Make sure to sample Frankie's chicken and the Spiedini di Pollo which you will live to tell the tale of the taste. 
6) Jack Stack Barbeque
Are you craving some tastefully-made shrimps blended with some finely-crafted cocktails? Then this is the ultimate stopover to get a cold craft beer and a biting as you enjoy the city views and great conversations. Make sure to tag your family, travel friends or partner to enjoy this amazing experience.  
7) Jack Stack Barbecue – Martin City
If you are looking for a perfect spot to unwind after a long touring day, this is your ultimate den. Enjoy some of the most finger-licking grilled ribs and smoked salmon not forgetting the jumbo fried mushrooms which will absolutely tickle your taste buds for more.
8) Grunauer
This restaurant boasts one of the most delicious German, European and Asian cuisines that come in a sleek ambiance to fill your unwinding ambiance. From freshly-done salads to spicy pork, you will absolutely fall in love with this place if you are coming for a treat. Vegetarian options are served in the house too so you have don't have to be worried about what you'll eat if you are a non-meat lover or not feeling like doing some meat for the menu the day you visit.
9) Cafe Gratitude
Stopover in this amazing restaurant which boasts a healthy menu that serves tasty healthy options for you and your friends. There are so many fantastic healthy treats on the menu not forgetting milkshakes and smoothies which will absolutely blow you away if you are looking for a healthy boost.
10) Jack Stack Barbeque
Sample amazing-done steaks, barbeque shrimps and fried mushrooms, this is the perfect place to sample all that and more where they serve some of the finest delicacies that will suit your taste bud needs. Make sure to sample the grilled ribs and pork chops that are to die for!
11) La Bodega – Kansas City
Take a great tour to the Mediterranean and Latin world in this stylish restaurant which boasts some elegant meals that will definitely blow you away. From the fried tapas to the salads to the rice, your taste bud will be left begging for more. All you need to come with is an empty stomach and a full wallet, you will have a time of your life!
12) 801 Chop House
Head out to this exciting restaurant and sample some of the tastiest prime ribs you will ever taste in Kansas which is why this is one of the best restaurants in Kansas City. Make sure to make an order of the house famous lamb chops that come with a stylish flair not forgetting the fillet and the lobster.
13) Webster House
Dive down into the world of fine culinary arts and enjoy some of the most amazing meals and blends of cocktails. This contemporary establishment boasts a classic ambiance filled with unique artifacts that will absolutely wow you in the course of your stay in this premise. Make sure to tag your friends, partner or family members for this awesome dining experience.
14) The Capital Grille
You can never go wrong when it comes to great American meals like this amazing spot. This superb establishment boasts a great steak menu blended with a wide selection of seafood and salads which come from the warm service of the waiters who are always ready to cater to your taste bud needs.
15) Trezo Mare
Come and enjoy one of the best restaurants in Kansas City where it is perfectly situated in a serene ambiance just to crown your eating experience. Even better, the house chefs are dedicated o ensure that you have one of the most pleasant stays as you dine and enjoy the ambiance. There is also an indoor and outdoor eating area just for you to enjoy your meals and scenic views at the convenience of your dining seat. 
16) Stroud's Restaurant & Bar
Welcome to the home of the finest fried chicken, steak, ham and salads which come professionally made to suit your taste bud needs. You ill reminisce visit to this amazing place once check in to sample the house treats and the warm service which will give you the most unforgettable dining experience.
17) Beer Kitchen
Savor in the tastiest American burgers and barbeque treats which come with a great list of beers to take a pick from. Enjoy some of the most inviting meals from the house chefs who will keep you satisfied ad full with some of the most delicious barbeques which come served with great mastery to achieve the great crispy taste.  
18) Eggtc
You know you are going to have a great meal when you see this restaurant on sight which serves some delightful breakfasts and lunches that are unmatched. Even more, you will get to enjoy the superb ambiance which comes well spaced to suit your seating comfort and great service from the waiters 
19) Char Bar
Sample one of the best restaurants in Kansas City which boasts some great local cuisines in a charming setup which will woo you to come back again once you try it out. Even more, you have the opportunity to enjoy some of the most delicious steaks in Kansas City which come with a touch of the house chef who ensures you have nothing but the best meals.
20) Gram & Dun
Perfectly set in a modern setting, this restaurant boasts one of the most amazing indoor/outdoor eating spaces which are fitted with stylish decor to compliment your dining experience. The menu is filled with fantastic treats that will blow you away including the double pork chop, burgers, salads, cold beers, and onion dumplings. 
Conclusion
Kansas City is one of the most indulging tourist cities in the world where you can engage in some of the most exciting holiday action you can ever get! Make sure to sample these best restaurants in Kansas City where you will get to wine and dine in some amazing ambiances as you unwind. Make sure to tag your travel friends along because this city has something for every traveler!
Please share this post if you found it helpful.
Leave any comments below!