Warning
: DOMElement::setAttribute(): ID wpgmza_tolls_219 already defined in
/home/sweetspi/exploreist.com/wp-content/plugins/wp-google-maps-pro/includes/class.directions-box.php
on line
126
Columbus, Nebraska, is a great place to take your family on vacation. There are plenty of things to do here. Bring a camera. The scenery is picture-perfect. If you're a bridge fan, you'll want to check out the Columbus Loup River Bridge.
Take your family to one of the local parks or hike a local trail. Columbus' trails range from 1.3 miles to two miles in length, making them the perfect length for a family walk. Don't forget to take in the many historical sites, such as the Andrew Jackson Higgins Memorial.
Were you getting hungry? We got you covered. We compiled a list of the best places to eat in Columbus NE just for you! Whether you want to eat burgers and fries at a historic pub or have breakfast inside a renovated church, you'll find it here.
There are also many recognizable chain restaurants for fast, affordable meals. Nebraska may be the steak mecca of America, but Columbus has something for everyone in the family.
1) Dusters Restaurant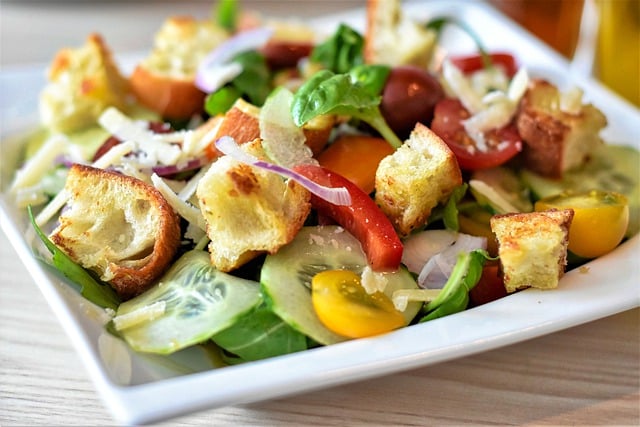 Located in the old brick Gottberg Auto Company building, Dusters is a quaint historic style restaurant with modern foods. Although they're best known for their amazing salads, they serve great American style food. Try a sandwich or delicious beef stroganoff with a glass of wine. Finish with raspberry, white chocolate, cheese Brule. They also have great waitstaff and fast service.
2) El Mezcal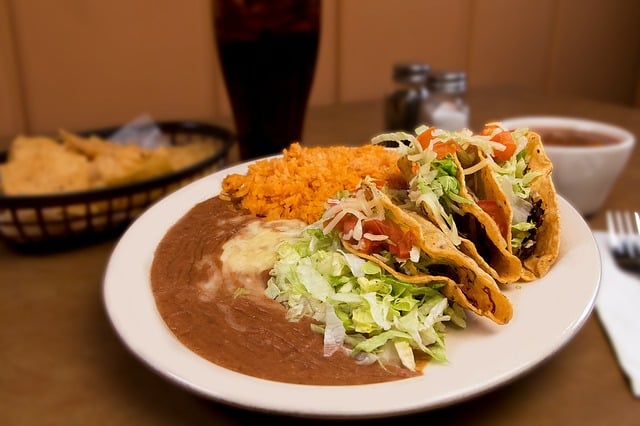 Want something tasty, fast, and inexpensive? Try El Mezcal. Start with some warm tortillas with a side of salsa. From the sizzling fajitas to their signature margarita, everything here pleases your tastebuds. Even on a busy day, you can get seated in a reasonable amount of time. You even leave with enough change in your pocket to hit the town.
3) Husker Steak House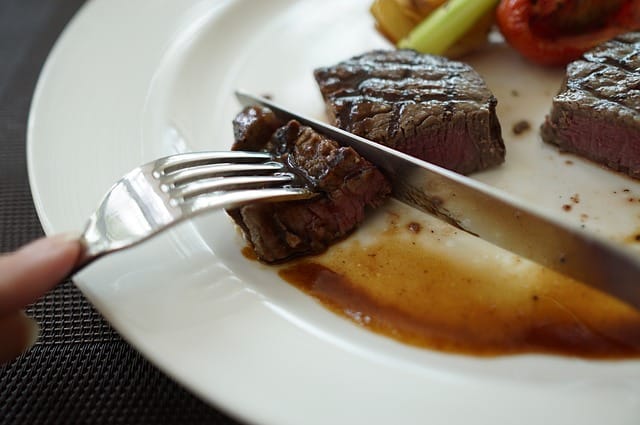 Don't let the 1970s steakhouse exterior fool you. Husker Steak House, known for its fantastic service, has the best steaks in Nebraska. From an enormous 12-ounce prime rib sandwich or a 14-ounce ribeye cooked to perfection, there is something for every steak lover. Even the sides are good here. Want to enjoy more? Huskers also have a full bar.
4) Glur's Tavern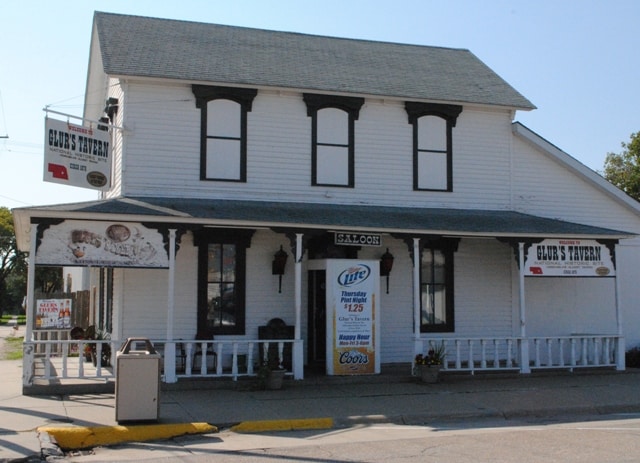 Glur's Tavern is more than a rundown looking building. It looks like a dive on the inside too. This is one of the oldest restaurants in the country. There's a rumor that Buffalo Bill frequented Glur's.Regardless of the building's rough appearance and fried sides in paper containers, Glur's has the freshest burgers for miles around.
5) Godfather's Pizza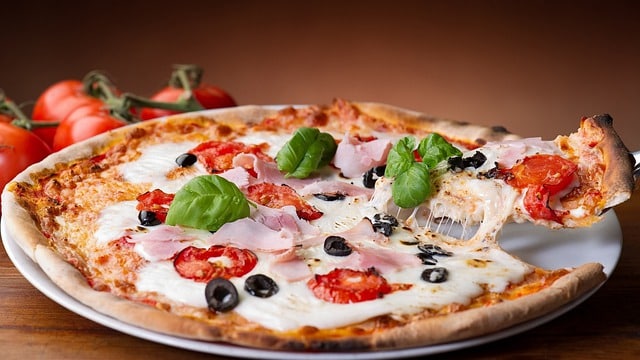 If you're looking for a great place to get fast food and plenty of it, Godfather's Pizza is the restaurant for you. Its pizza buffet is chockfull of tasty pizzas from the all-meat pizza to the cracker-thin crust taco pizza; there's something for everyone. Even a nice sweet cinnamon monkey bread. Bring cash because cards are not accepted here.
6) Picket Fence Cafe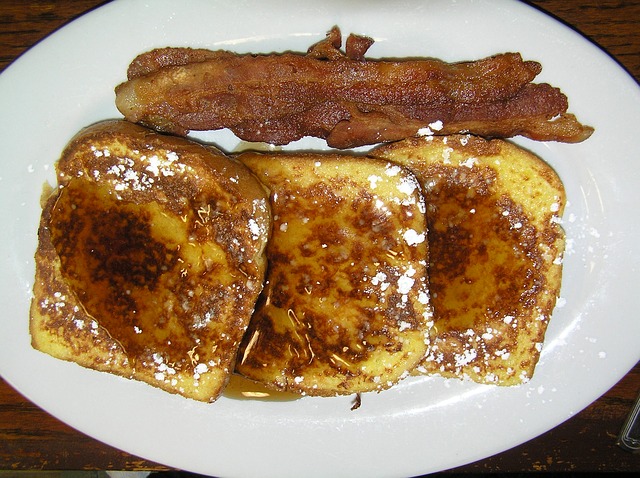 The Picket Fence Café is a cozy diner-style restaurant. Want something unique, but comforting served by a fast and friendly waitstaff? Try their black forest muffins. From the French toast to the Rueben, picket fence sells typical diner fare. Be sure to check out their daily special whiteboard for something a little different.
7) Pizza Ranch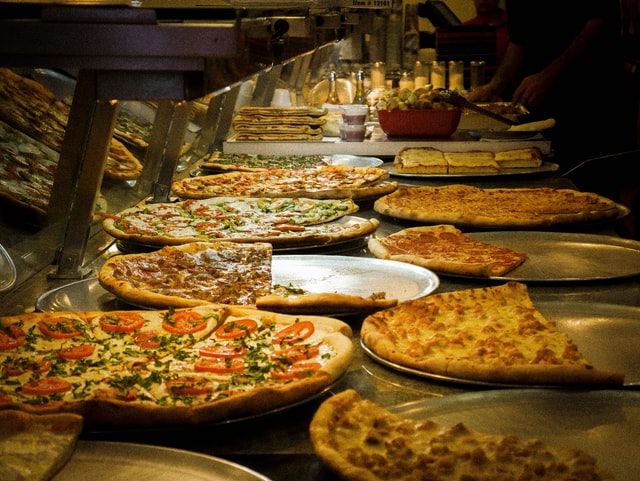 This is not another family-style pizza buffet. Well, yes, it is, but the pizza isn't the star of the show here. It's their chicken. The always fresh, stocked buffet includes pizza, chicken, potatoes, a salad bar, and dessert. There are plenty of choices at Pizza Ranch. Eat-in or order pick up and relax with a delicious meal in your hotel room.
8) Runza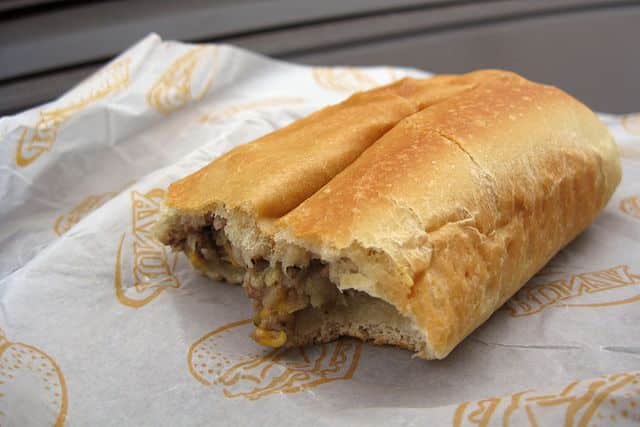 Runza is a franchise that was founded in and remains in Nebraska with some locations in neighboring states. They do this to ensure you get the freshest food around. Everything they make is fresh. Burgers are made to order. Be sure to try their most popular sandwich, the cheese Runza. The Columbus, NE location is immaculately clean inside and outside the restaurant. This is one of the best places to eat in Columbus NE.
9) Gottberg Brew Pub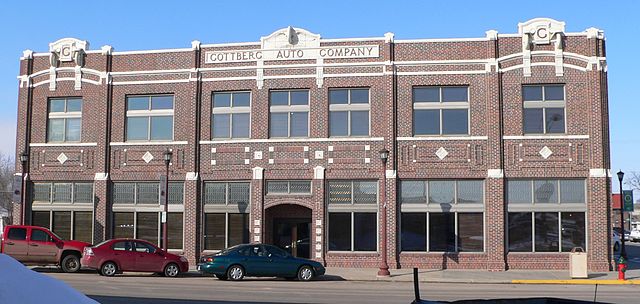 Gottberg Brew Pub is part of Dusters. The atmosphere is modern industrial. Copper-topped tables are paired with metal chairs. The bar is lined with metal tractor chairs, and a tractor belt spins the overhead fans. While there, order a home-brewed ale in a frosty glass. There's also fresh-brewed root beer for the teetotalers and children. The menu ranges from burgers and sandwiches to surf and turf.
10) The Broken Mug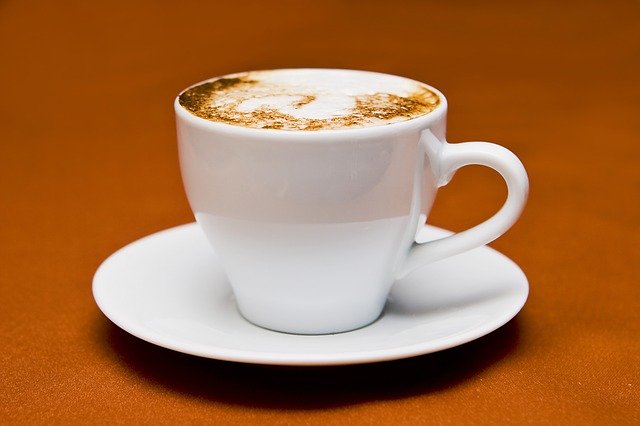 Located in a renovated church, the Broken Mug is the perfect spot for a cozy get together or business gathering. There are family seating and a comfortable sofa section. From fancy brews, smoothies, and unique blends to iced coffee, there's a drink for everyone. Coffee is not all they do right. Try their amazing sandwiches, avocado toast, or salad.  Check their Facebook page for daily specials.
11) El Tapatio Mexican Restaurant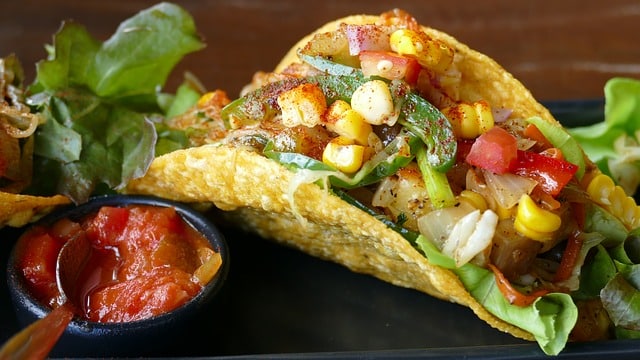 For the best fajitas in town checkout El Tapatio Mexican Restaurant. The eye-catching plating of the food tantalizes your sight, but the taste of the food is even better. You can request any of their authentic Mexican dishes to be spiced up or made mild. Don't forget to add a margarita or giant glass of frothy beer to pair with your meal.
12) Reg's 7 Mile SteakHouse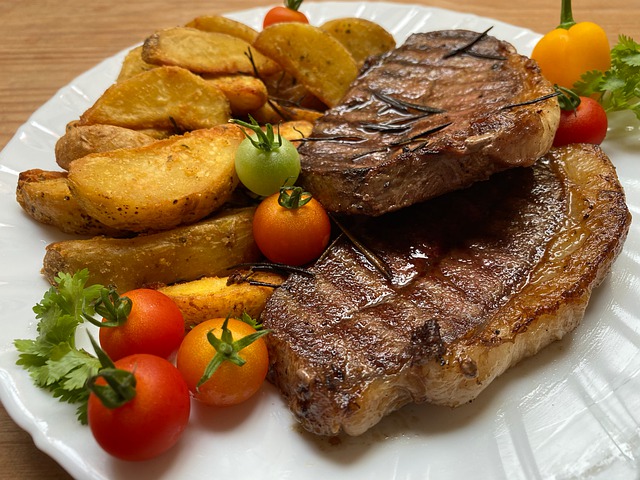 A local favorite, Reg's 7 Mile Steakhouse is a restaurant, convenience store, and more. So, what can you expect here? Big portions and tasty meats. You can get anything from sliced beef with mashed potatoes and gravy to a beautifully cooked t-bone. Why not try a ribeye salad? Everything here is delicious. Between the country's atmosphere with friendly waitstaff, you'll feel at home.
13) Applebees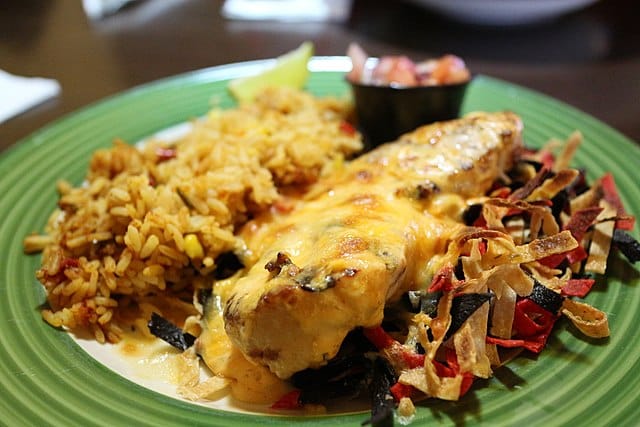 Applebees provides an inexpensive menu with something for everyone. Enjoy a homey and relaxing atmosphere while you eat. At the Columbus, NE location, the bartenders are amiable, and the staff is helpful. The beer is cold. The mixed drinks aren't too strong. The cooks make sure your steaks are cooked to your specifications, and the meals come out exactly the way you ordered them.
14) Fair Park Grille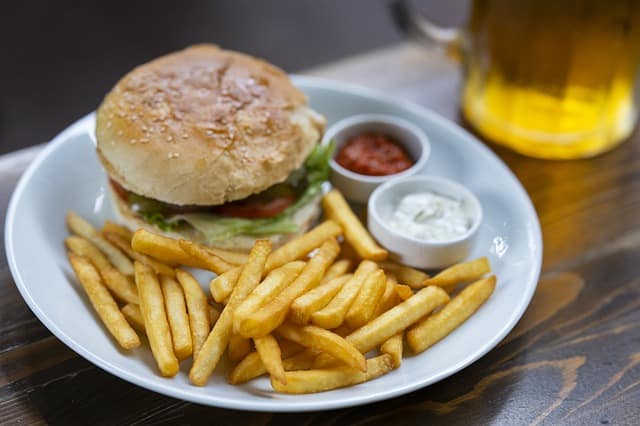 Fair Park and Grille is a family-friendly restaurant. The manager here runs the restaurant efficiently and ensures the place is clean. The menu includes more than a dozen great burger choices, and they have the best fries in town. Fridays are dedicated to their succulent wings. You can do more than eat her, too. The restaurant provides you with Keno and betting on horse races. Another one of the places to eat in Columbus NE.
15) Doozy's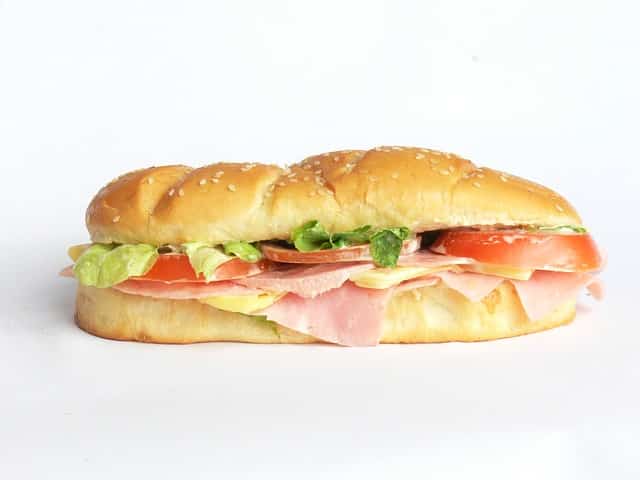 Come to Doozy's for filling and delicious sandwiches. A favorite of families, this simple-looking sandwich shop has some of the best sandwiches around. Want to be filled? Try the roast beef, ham, and turkey sandwich. The BLTs will make your mouth water, and the French dip is everything you want it to be. Although they are best known for their sandwiches, you can enjoy pizza and pasta here.
16) Burrito King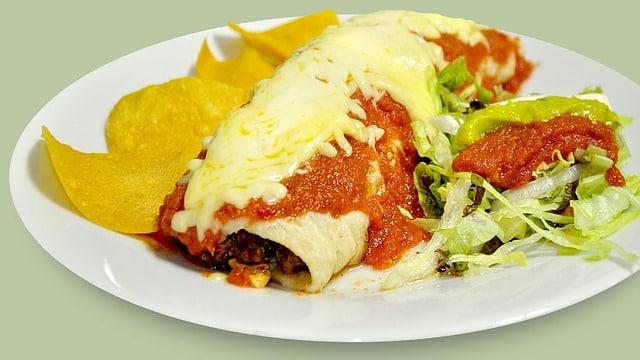 Don't let the wonky mismatched interior fool you. This family-owned and run restaurant boast some of the tastiest Mexican food in Columbus, NE. This is not a chain restaurant fare. The food here is authentically made by a family that knows its customers and what they like. Whether you are trying the queso drenched chimichanga or the Big Belly Burrito, you can't go wrong here.
17) Golden Dragon Buffet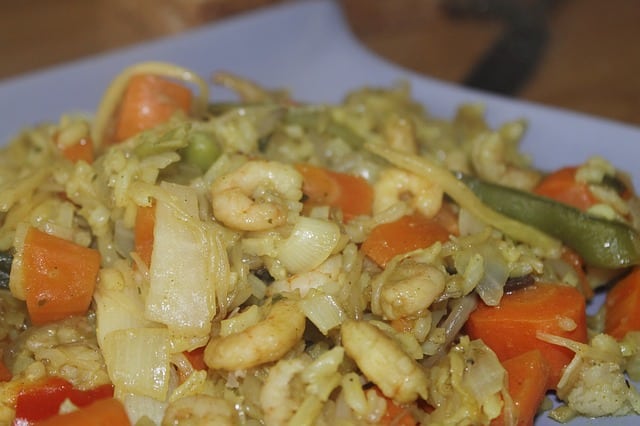 Whether you want a quick takeout meal or to enjoy the buffet, this is the best Chinese in town. Their selections run from American to sushi. The dessert bar has plenty of options, and the seating is comfortable. There's plenty of walking room, so you don't have to worry about being cramped while selecting your food. The rates are reasonable for what you get.
18) Daylight Donuts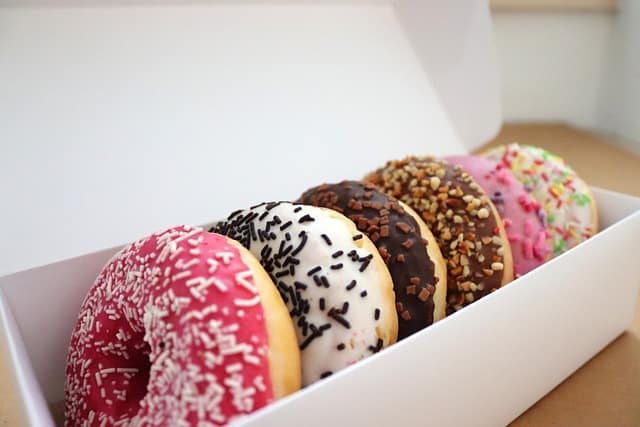 Walking into this donut shop is like walking into Willy Wonka's Chocolate Factory for donuts. The brilliant myriad of colors topping these tantalizing donuts brighten up your day. There is a wide variety of donuts from cereal topped to pretzel topped and almost anything you can imagine. The donuts are packed with unique flavors. For large orders, call ahead as they sell out, and quantities are limited for non-called in orders.
19) Taco Johns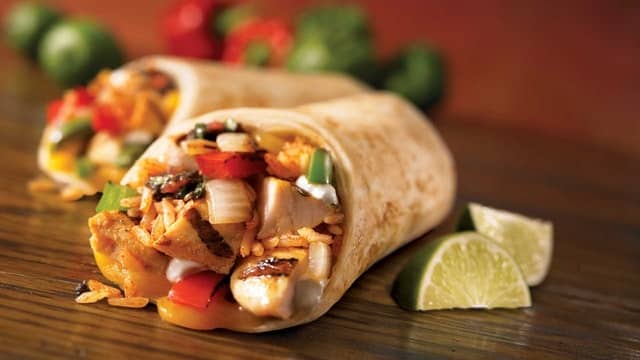 Whether it's breakfast, lunch, or dinner, Taco Johns has something for you. For breakfast, enjoy one of their breakfast burritos or their sweet, iced Mexican donut bites. Feeling snackish but not hungry enough for dinner? You can order just a burrito. Combos are also available for those wanting a full meal. Their specialties, like the super potato oles or crunchy chicken, are sure to please.
20) Casey's General Store
Expectations for a gas station pizza shop may be low, but Casey's is sure to surprise. The pizza is terrific. They have your standard toppings and specialty pizzas like chicken quesadilla and meat galore. What's unusual is that they also offer breakfast pizzas. Want a pizza at 2 a.m.? They're open.  Before you go, check their website for their many deals and save.
Conclusion
Columbus offers you and your family a comfortable setting to relax and explore. This quality is infused throughout the city, whether you are sightseeing, shopping, or dining out.
Here the waitstaff knows their customers, the dining crowds are friendly, and everyone feels welcome. The food reflects this citywide attitude. Most restaurants sell what you're already used to eating.
Things like burgers, fries, and steak. Some places, like those that cater to breakfast, get a little fancy with their drinks and pastries. Columbus makes you feel welcome. So, stop wasting time. Get online and plan your next family vacation in Columbus, Nebraska.