Columbus, Ohio is one of the most exciting holiday destinations in America where it boasts a wide selection of attractions ranging from museums, galleries, parks and hiking trails. Even better, this city has some of the most interesting restaurants which you can pop in after a long touring day to enjoy the different treats being offered. Check out this exciting list of the best restaurants in Columbus to enjoy some of the most stunning spots to quench your taste bud needs. Bring your travel friends along to enjoy this amazing marvel of this city as you dine in some of the most inviting spots you'll ever come across.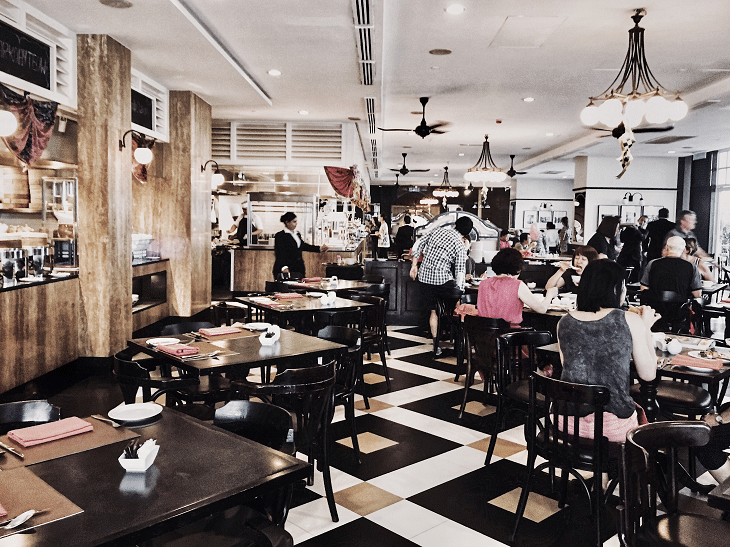 See Also:
1. Z Cucina di Spirito
This rustic Italian restaurant serves some of the finest Italian cuisines which come with a touch from the house chef who leaves no room for error. Make sure to sample the various meals on the menu which include pasta, cheese, desserts and a superb wine list to wash down the meals. Make sure to make a booking if you are looking forward to having an intimate night with your partner in this place.
2. Lindey's 
Have a delicious meal in this stylish American restaurant that serves authentic cuisines that come to an ambiance to match your stay. What makes this place one of the best restaurants in Columbus is the fantastic service and tasty meals served here which will obviously make you want to come back again after a try. 
3. The Refectory Restaurant & Bistro
Enjoy an upscale dining experience in this exquisite restaurant chich boasts a classic vintage ambiance blended with some yummy french meals. Even better, this restaurant comes with one of the most amazing wine lists which you can pop in for a wine tasting session or even an intimate dinner with your loved one. You can never go wrong when it comes to this restaurant. 
4. Mitchell's Ocean Club
For some of the finest American steaks, this restaurant serves some of the most delicious grilled meals that come with a sleek ambiance to crown your stay. This fine restaurant is well known for its exciting seafood menu and world-class service that will make you have a wonderful time in this establishment. For a perfect unwinding time with your friends and family, check out the restaurant. 
5. Lola & Giuseppe's Trattoria
If you are looking for a place to enjoy some yummy Italian meals, this restaurant is your ultimate spot. Even more, there is a fantastic menu that is well selected to suit your health and taste bud needs. What even makes it one of the best restaurants in Columbus is the amazing service that you'll receive in this place which is something that will pull you back to this place once you set your foot in it. 
6. Mozart's
Sample some of Austria's richest flavors which come blended with one of the most inviting ambiances you'll ever come across. This European-styled restaurant serves an array of well-made cuisines which are to die for not forgetting the well-curated list of beers and wines which are always chilled and ready just for you. You will also have the opportunity to enjoy some live classical music as you wine and dine in one of the best restaurants in Columbus.
7. Schmidt's Sausage Haus and Restaurant
Step into this stylish German restaurant which comes with amazing snacks and beer menu. There are so many places that serve the mac and cheese but not as tasty as what's served in this place. You can also try out the cream puffs and other snacks as you enjoy the warm conversations which come with the perfect ambiance of this place. This is one of the most lively places in Columbus which I'm sure you will definitely love once you try out.
8. The Melting Pot
This restaurant comes with a stylish flair and an exciting menu that will absolutely give you a frenzy. Make sure to check out this gorgeous spot and sample some of the finest vegan options and beers which I'm sure you will want to try again. The service in this restaurant is absolutely pleasant and comes with one of the most inviting decorations to compliment you to stay here while you enjoy your meals. You can never go wrong with this place if you are looking for an ideal place to have some delicious began treats.
9. The pearl
The pearl boasts as one of the best restaurants in Columbus for its exceptional service and delicious meals which are a great magnet to many visitors who come to this city. Even better, you have a large selection of seafood and well-curated drinks just for your refreshment purposes. This is a place you will enjoy the most friendly staff service and a perfect ambiance to enjoy a hearty conversation with your friends as you enjoy your meals. 
10. G. Michael's Bistro & Bar
Enjoy some of the tastiest contemporary American meals which come with a unique dining experience. This restaurant stands out as one of the best restaurants in Columbus for its great service and which comes with great meals to suit your ambiance. The menu consists of a wide variety of options which range from beef, pork, vegan-friendly meals, soups, beers, cocktails, wines, and desserts. If you are hungry and looking for a place that will take care of your taste bud needs, this is your ultimate meal spot.
11
.
Martini Modern Italian
There are a lot of places that offer some superb Italian cuisines but not as much as this sleek restaurant that comes with a full dining experience. As for the menu, this is where the art of classic Italian cuisine meets modernity. Make sure to sample the wide array of wines on the house and be ready for service like no other!
12
.
Cap City Fine Diner and Bar
When you walk into this American diner you will have the full experience of artistry with a cool flare of traditional experimentation. This is one of those restaurants that will give you a nostalgic feel not forgetting the wide menu of great meals that will blow you away. There is also an amazing vegetarian-friendly menu that will accommodate you if you are a non-meat eater. 
13. The Thurman Cafe
Take a tour of this exciting bar with some of the yummiest niceties you will ever come across. Take a taste of the Jalapeno or the mini corn dogs or even the wide array of burgers and you will know why this is one of the best restaurants in Columbus. Tag a friend, or a travel partner and enjoy this fine restaurant which gives you memories to enjoy. 
14. Hyde Park Prime Steakhouse
Talk of the tastiest steak in Columbus and fine drinks, this is the ultimate spot for that. Sit back relax and enjoy the finest service of the waiters in this place which comes with a warm ambiance. Make sure to order the delicious seafood in the house you will not forget the experience in this amazing establishment. 
15. The Guild House
Have a taste of the liveliest venues in Columbus with one of the most exciting lists of the traditional American cuisine. Try some of the house-famed vegetarian options which come with the finest service you will ever come across. The ambiance is superb with great ambient lighting which is well-set for your comfort and enjoyment. 
16. J. Gilbert's Wood-Fired Steaks & Seafood
Stopover in this stylish restaurant to have some of the most delicious seafood you'll ever come across! Make sure to try out the finest potato chips, seafood, desserts, and some well-curated drinks. Even better, the grilled selection is out of this world. This is something you need to sample for a great time to reminisce about the great memories. From the light ambient lighting to the superb service, you will love this place!
17. Rodizo Grill
Talk of Brazilian and talk of this long-serving restaurant that has been serving the warm people of Columbus. There are various treats on the menu list which you will definitely love for a bite. Make sure to try the house skewers, mashed potatoes, ham and soups which you won't forget for a very long time. You can never forget an experience in this place after you try out the amazing treats. 
18. Barcelona Restaurant and Bar
For the most delicious Spanish meals and finely-crafted cocktails, this is your perfect spot. Whether you are going in for brunch or dinner, this restaurant's waiters are ready to serve you with some great menu treats. After a long day of touring this scenic city, this is the ultimate stopover unwind and have a great bite. 
19. Lavash Cafe
You can never go wrong when it comes to some of the most refined meals and halal cuisines like this middle eastern restaurant. The ambiance in this amazing establishment offers a warm-welcoming feel blended with some service that you will live to tell for days on end. There is also a vegetarian-friendly menu that will serve your non-meat eating traveling friends who might come along. 
20. Bakersfield Short North
Travel to Mexico while still in Columbus in this amazing Mexican-themed restaurant which serves some unforgettable treats. Talk of any Mexican treat you think of, you will find it in this place. From tacos, burritos to the well-renowned tequila and beer varieties. For a lively Latin experience with a great blend of music and superb service, this is your perfect haven to enjoy all that. 
Conclusion
If you are a lover of lively holidays filled with engaging activities that will crown your holiday, look no other place. Make sure to sample these best restaurants in Columbus if you are looking to have a wonderful time in this scenic city as you unwind. Bring your travel partner, friends or family members to enjoy this unforgettable unwinding action. Columbus will offer you the widest array of spots that will fulfill your taste bud needs and memory sharing moments.  
Leave your questions or comments below and share this post with some friends!