Warning
: DOMElement::setAttribute(): ID wpgmza_tolls_153 already defined in
/home/sweetspi/exploreist.com/wp-content/plugins/wp-google-maps-pro/includes/class.directions-box.php
on line
126
You will find tons of things to do in the Columbus area from shopping, nature and beautiful parks, historic sites, and so much delicious food and drink options. As Ohio's state capital, you will find a string of parks along the Scioto River mile with beautiful trails and interactive fountains. Welcome to the "Nice hotels in Columbus Ohio." You will find a mixture of rooms and suites for your enjoyment. Each location offers different amenities, including swimming pools, bars/lounges, restaurants, business centers, and workout/gym facilities.
Visit the Museum of Arts, which includes a sculpture garden and a variety of American and European paintings. Visit Franklin Park Conservatory & Botanical Gardens, the Center of Science & Industry, the Columbus Zoo & Aquarium, or German Village. German Village is a laid-back area full of delightful folk in charming brick houses built in the 19th century. You will find American bistros, German pubs, and Artisan coffee shops.
1. Hilton Columbus At Easton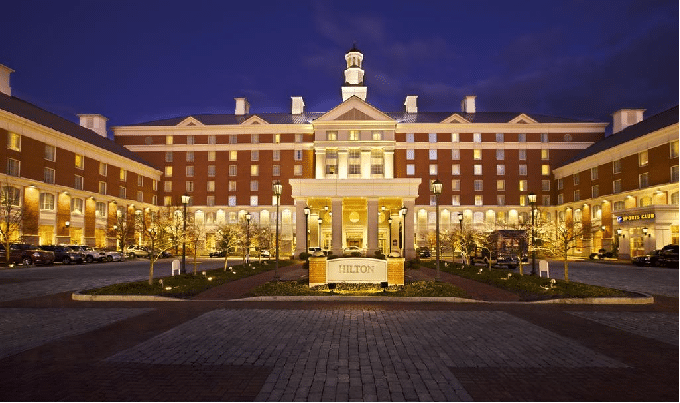 You will find the Hilton to be the #1 best value in Columbus as a full-serve upscale spot that is always smoke-free. There are 36 restaurants and eight attractions within a 0.3-mile radius. You are ten minutes from downtown Columbus and four miles from the Port Columbus International Airport. It's a perfect wedding and honeymoon venue with room service, happy hour, and so much more. This tops the list for nice hotels in Columbus Ohio.
2. The Blackwell Inn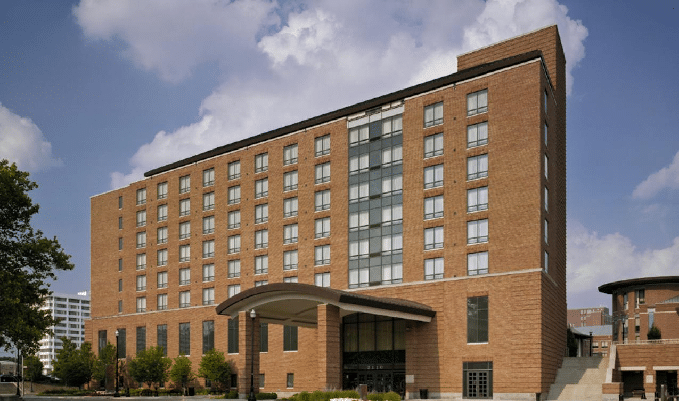 You will find the Inn is the #2 best value to discover in Columbus with its 5-star rating for location and cleanliness with its Certificate of Excellence overall rating of 4.5. The family-friendly non-smoking rooms, conference facilities, and convenience stores are just starters. You will have a fitness center and a bar/lounge to relax in the evening hours. Enjoy the restaurant, and the delicious breakfast buffet before leaving for the day.
3. Hotel LeVeque, Autograph Collection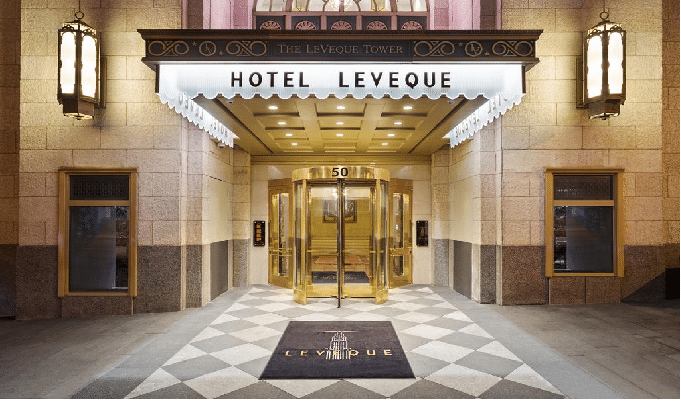 This classy hotel boasts as "A Beacon of Hospitality In Downtown Columbus," and that is just for starters! Enjoy its on-site Keep Restaurant & Bar for a taste of its Modern French Brasserie cuisine and signature cocktails. Six suites include a stunning view of the Scioto River Mile. Each of the beautifully decorated rooms offers a smart TV and an oversized bathroom area. Plan your next meeting, wedding, or social event at this fabulous venue. See you there!
4. Hilton Columbus – Downtown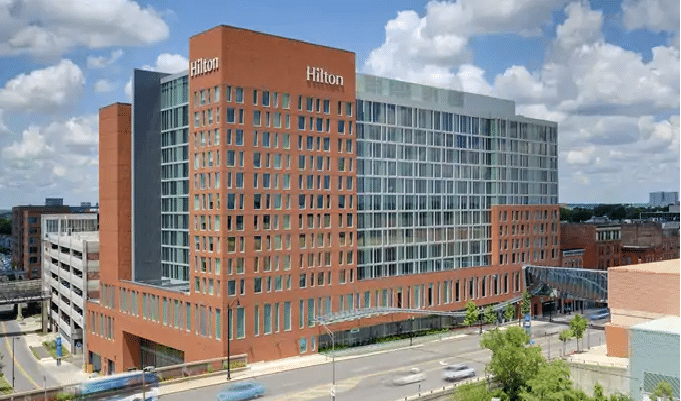 If you love walking, this is the spot for you, since it's rated a 99 out of 100 for you to discover 91 restaurants and 17 attractions within a 0.3-mile radius. You are a short six miles from the Port Columbus International Airport. Enjoy over 150 pieces of original art provided by Central Ohio artists. Enjoy the pool, bar/lounge, fitness center, hot tub, and heated, indoor pool. So much more awaits your arrival.
5. Graduate Columbus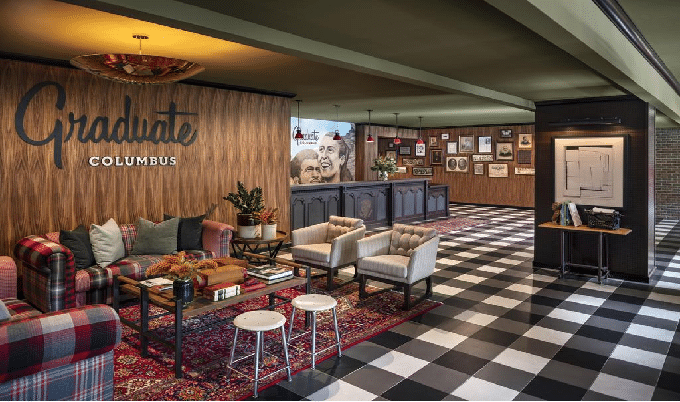 You will find this location excellent for walking (rated 97 out of 100), with 17 attractions and 57 restaurants within 0.3 miles. You will find comfy sheets and pillows for a super night of rest with a fully-updated bath area. The location and service are top-shelf (5 out of 5) on its Certificate of Excellence. Rent a bicycle and go for a ride or workout in the fitness center. It's also dog/pet-friendly.
6. Le Meridien Columbus – The Joseph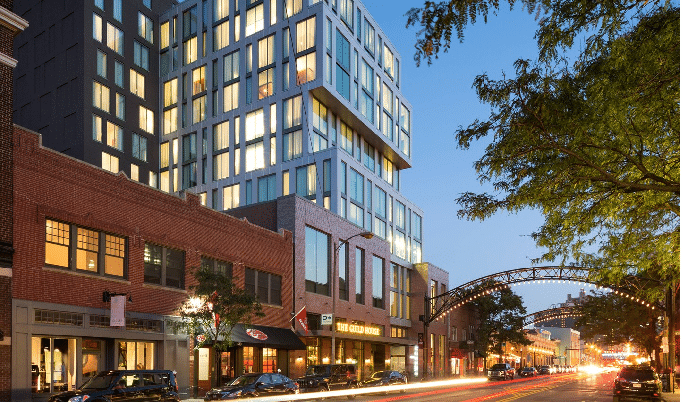 Stop by and enjoy some room service and dine at the on-site restaurant. You can also venture out to one of the 96 dining opportunities and 23 attractions. Patrons proclaim the staff is courteous and go 'one step' beyond what is essential. Enjoy the big shower and huge comfortable beds. Come by and check it all out with the rest of pleased visitors.
7. Columbus Marriott Northwest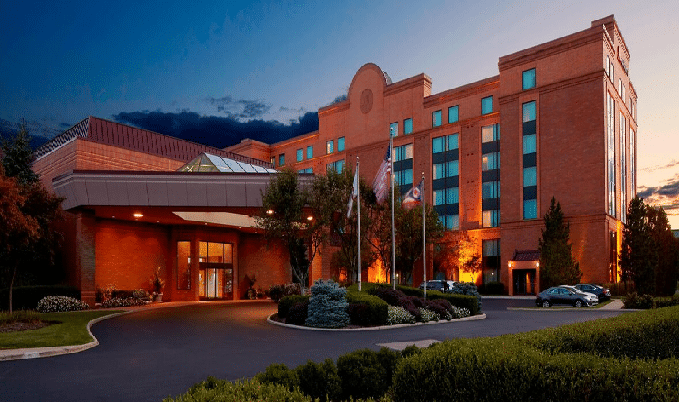 Another one of the nice hotels in Columbus Ohio. You'll have free parking at the Marriott, just off of I-270, and the hotel is a short 10.6 miles out of Columbus, rated 7th out of 23 hotels in the Dublin area. You will have free parking, an indoor pool to enjoy, suites with a living area, or a pull-out sofa if needed (upon request). Order room service or use the mini-fridge and tea/coffee maker. You'll also have a breakfast offering to prepare for your day!
8. Sheraton Columbus Hotel At Capitol Square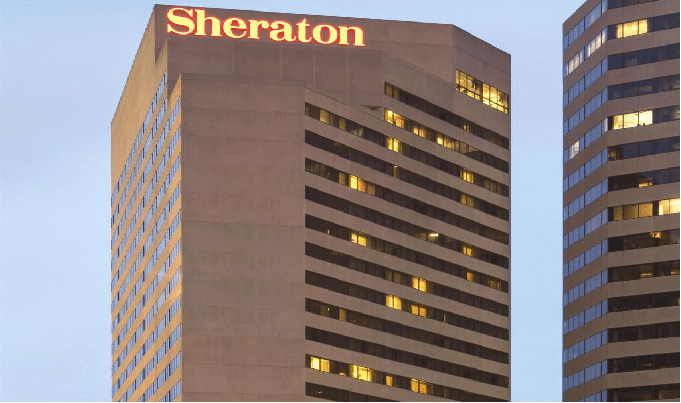 The Sheraton will provide you with a 4-star experience with free WiFi, making it great for families. Pick a spot in the gym or go for a walk to the Ohio Theatre, Capitol Theatre, Ohio Statehouse, or Columbus Commons, just a two-minute cruise. It's pet-friendly for cats and dogs, but restrictions do apply. If you're headed out offsite, you have the option of a free shuttle in the area.
9. The Westin Great Southern Columbus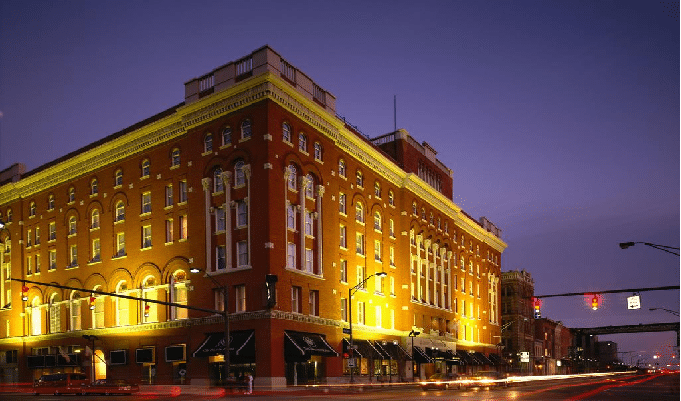 This delightful 4-Star hotel is nestled near the German Village in a historical red brick establishment opened in 1897. If you're driving a Motorcoach or RV, please call in advance for parking. It's merely 0.4 miles from the City Center and 15 miles from the Columbus Zoo & Aquarium. Enjoy the gym and 24-hour room service. It is also pet-friendly.
10. Residence Inn By Marriott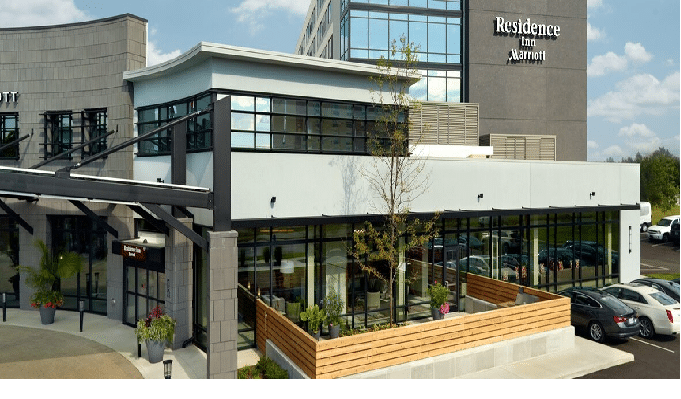 You will love the location; since you are only a four-minute walk from the Palace Theatre and Ohio Statehouse and just a little further, you will find the Capitol Theatre, LeVeque Tower, and Ohio Theatre. You can partake in a workout in the fitness center or enjoy a cold beverage at the bar/lounge. Have a bite to eat in the restaurant or use the kitchen in your room. Have a wonderful vacation while you are in the area.
11. Stay Alfred at 250 High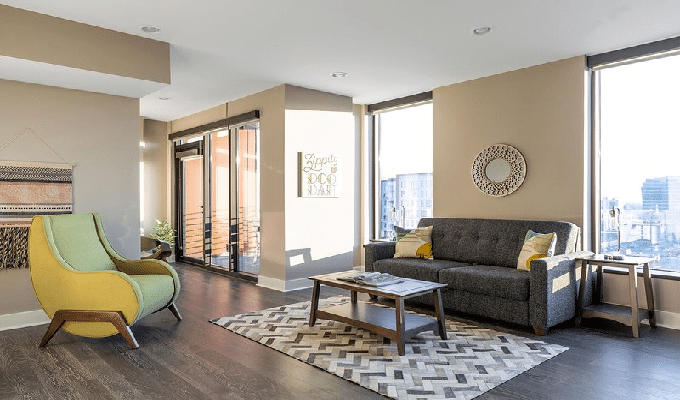 Fall in love with this stylish highrise and gaze through the enormous windows to observe much of what Columbus encompasses. You are within one mile of the Bicentennial Park, Southern Theatre, Columbus Museum of Art, and so much more. Kick back and take advantage of modern, up-to-date, and top-of-the-line appliances. Have a workout in the 24/7 fitness center, enjoy the yoga studio, or have an outdoor BBQ just for a bit of extra fun.
12. Drury Inn & Suites Columbus Dublin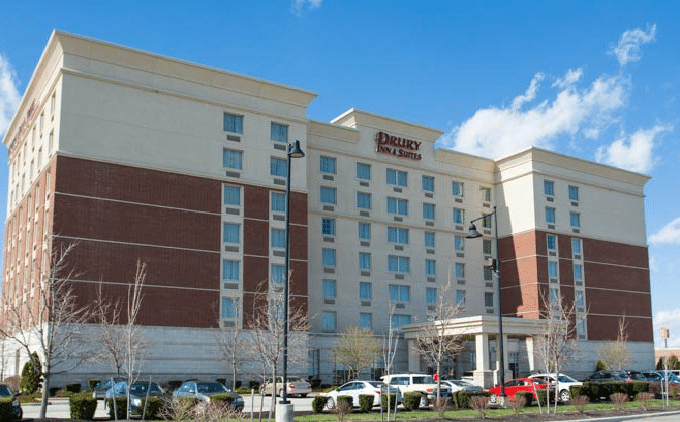 Go for a bit of value. The patron's rave of its excellence at 3-stars and is "loved by its guests." Have a splashing great time in the indoor or outdoor swimming pool. Relax with the free WiFi or go on a touring spree. You are only 5.4 miles from the Columbus Zoo & Aquarium and 11 miles from City Center.
13. Magnuson Grand Columbus North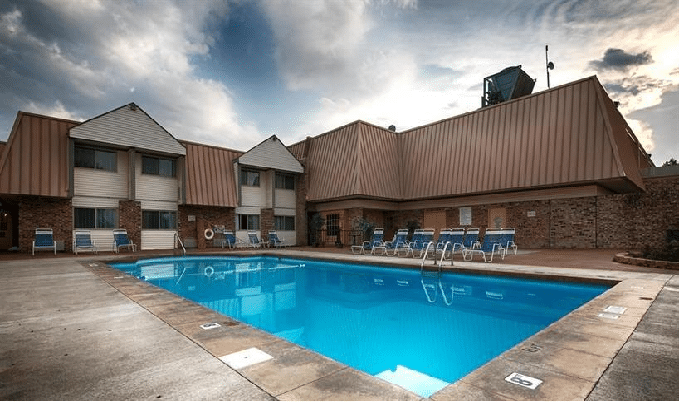 You are going to love the restaurant, bar & lounge after a swim in the indoor pool. Make this your spot for business and pleasure featuring 180 smoke-free guestrooms. You have a health club/gym on the premises. Enjoy the free breakfast, and bring your pooch along to enjoy a vacation. Visit the Anheuser-Busch Brewery, Antrim Park, McConnell Arts Center or the Mapfre Stadium within a short distance from your room
14. Courtyard by Marriott Columbus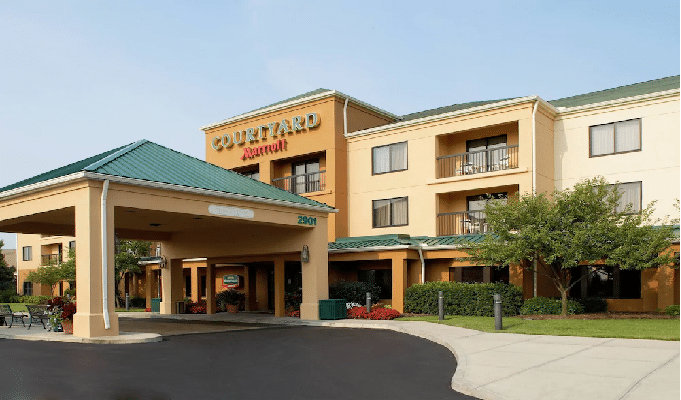 Some rated this delightful hotel as family-friendly with a 9, including its pool, garden, and 24-hour fitness center/gym. You can also enjoy the restaurant and bar/lounge. Enjoy the separate sitting areas, with adjoining rooms, or a rollaway bed or baby crib as needed. Breakfast is also available with coffee and tea served in the common area. Enjoy a bit of golf or other activities close by the hotel.
15. Crowne Plaza Columbus North – Worthington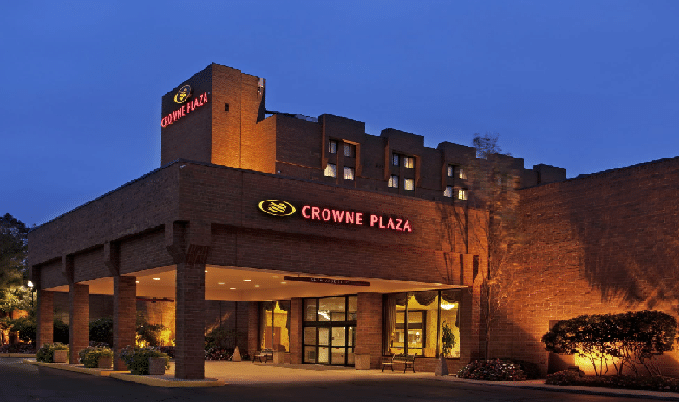 Book a room and enjoy the fabulous indoor pool or have a nice workout in the gym area. Or, have an evening out at the restaurant and bar/lounge on-site. You will be enthralled just eight miles from the Columbus Zoo & Aquarium, and a short distance from the Anheuser-Busch Brewery, Sharon Woods Park, Westerville Mini-Golf, and the Mapfre Stadium, Ohio Stadium, as well as Easton Town Center.
16. Moxy Columbus Short North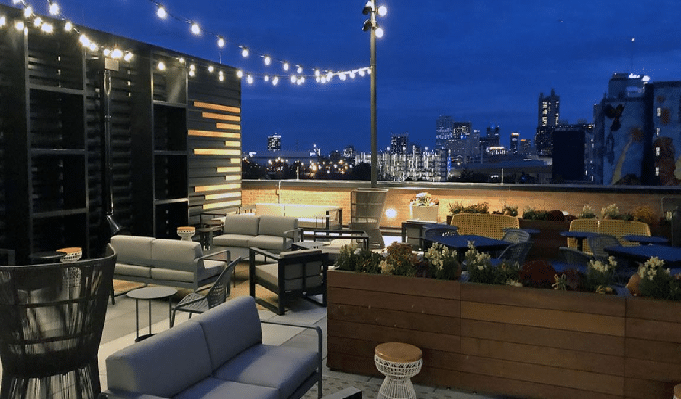 Enjoy the non-smoking Arcade/game room and gift/newsstand. Car rental is available upon request. Go ahead and bring your pet along, but contact the hotel before making a reservation. Have a nice workout, or enjoy a cold beverage in the bar. Within a 10-minute walk, you can visit North Market and the Greater Columbus Convention Center. Enjoy your stay.
17. Best Western Suites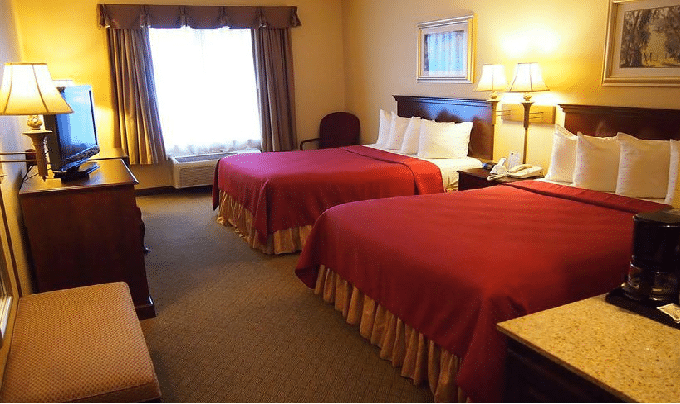 The location is right off I-70, and 8.1 miles from the City Center. Many have marveled over the shopping and entertainment offered, including Hollywood Casino, within three miles. Downtown Columbus is six miles away. Pets are not allowed; however, service animals are welcome. Enjoy the spa tub, indoor pool, and fitness facilities. Work in one of the meeting rooms at a computer station in the 24-hour business center.
18. Norwood Inn & Suites North Conference Center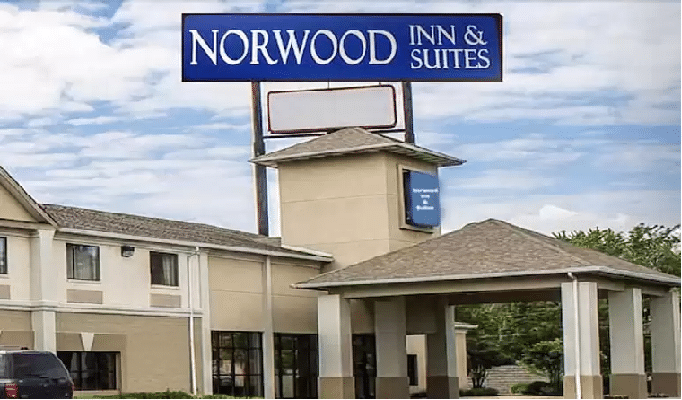 You will adore the indoor pool in a pet-friendly atmosphere, just give us a call. You will be a little under nine miles from the City Center and Columbus Zoo & Aquarium. Feel free to use the business center and other amenities, including the laundry service, free toiletries, and more. If you are traveling as a group, request adjoining/connecting rooms (upon availability).
19. Days Inn By Wyndham Columbus Airport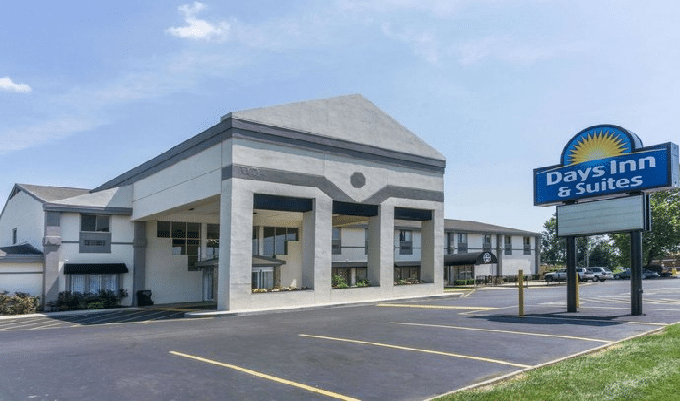 If you have a pooch, he/she is also invited, but call for restrictions. Enjoy all the area has to offer, starting with a free airport transfer. Relax in the AC or have a healthy workout in the gym, or go for a swim. You'll also be near the Airport Golf Course and Gahanna Historical Society. Start your day with a complimentary continental breakfast.
20. Hawthorn Suites by Wyndham Columbus West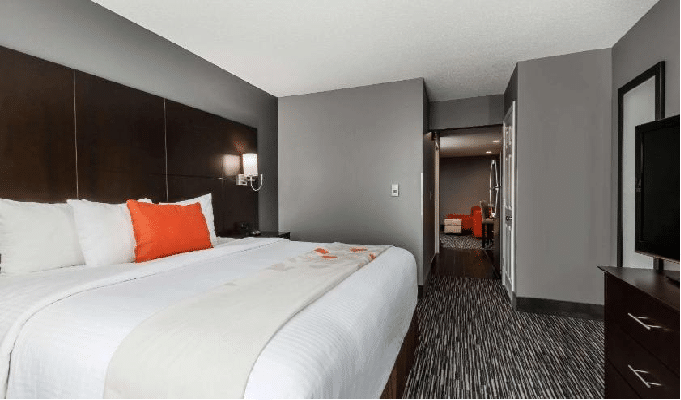 You will find Hawthorn Suites near OSU and just off of I-270 and I-70. You'll also have access to downtown, making it perfect for leisure or work. Check-in and begin your visit with a dip in the indoor pool. This is a bit more low-key, but it has many amenities, including an exercise room and free breakfast option.
Conclusion
Now you know what is in store for you when you hit Columbus, Ohio. This collection is what is waiting for you when you start your search for nice hotels in Columbus. I hope the information you have from this collection will further guide you on your adventure for an awesome trip or vacation. You have a great mixture of different styles of hotels to choose from in the Columbus area. Begin your search for the perfect spot using the contact information to further your search for a favorite new travel spot. Have some fun and choose one of the hotels that best suit your needs!