20 BEST Things to do in Lancaster, PA [2022 UPDATED]
By

Marina Yoveva
Lancaster, Pennsylvania, is one of the oldest inland towns in the United States; a fact that defines its personality. Known as the heart of the Pennsylvania Dutch, Lancaster celebrates the legacy of Amish people in the area, as well as the history of farming. Not just focused on the past, Lancaster is also a vibrant community of arts, fine food, and entertainment. Whether you're in Lancaster for a romantic getaway or for a family vacation, Lancaster has something for you. Discover all the top things to do in Lancaster with this round-up of activities that cannot be missed.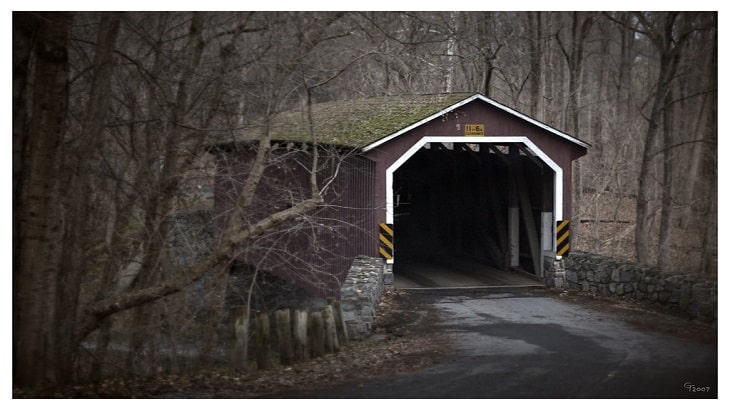 1) Lancaster Central Market 
Showcasing the best of the Lancaster area's food culture, Lancaster Central Market is a historic public market that was established in 1730. The oldest, continuous running market in the entire nation, Lancaster Central Market has some 60 local vendors. From vendors like Amish Farm Recipes to Flower Garden Crafts, you'll find fresh produce, artisanal crafts, and innovative meals at the Lancaster Central Market.
2) Fulton Theatre
The oldest working theater in the United States, Fulton Theater is a unique historic and cultural treasure in downtown Lancaster. The best place to see live theater in Lancaster, Fulton Theater productions range from Broadway-style plays to children's theater. The current season has been postponed due to Covid, but Fulton Theater is rearing to get its doors back open to the community. Check the website for upcoming shows.
3) Dutch Wonderland
Get your thrills at Dutch Wonderland, a 48-acre amusement park. Great for families, Dutch Wonderland's rides include Kingdom Coaster, the summer oasis of Duke's Lagoon, and Turnpike Cars to name just a few. Geared towards younger children, Dutch Wonderland also has the nearby FIRST Cartoon Network Hotel if you're looking to make a weekend of it.
4) Mennonite Information Center
A great place to quench your thirst for Mennonite culture, this Information Center seeks to educate visitors about Mennonite and Amish heritage. In addition to the Information Center, you can view the Biblical Tabernacle Reproduction, and a full-scale model of Moses's Tabernacle in the Wilderness. Opt for a guided tour of Amish country in Lancaster to truly witness Amish life. The Mennonite Information Center will be closed until March 31st but plans to reopen its doors then.
5) Historic Rock Ford
Considered one of the most prominent examples of Georgian architecture in Pennsylvania, Historic Rock Ford was once home to General Edward Hand, Adjacent General to George Washington. 33 acres of natural beauty, Historic Rock Ford is also surrounded by Lancaster Country Central Park. Tour the elegant mansion and view period furnishings and art, or learn more about the fascinating life of General Edward Hand.
6) The Lancaster Science Factory 
Another excellent resource for families in Lancaster, The Lancaster Science Factory provides immersive science and technology experiences. Bring out the inner scientist or engineer in your child with a visit to The Lancaster Science Factory. There are 75 exhibits focused on topics like structural engineering, light and vision, and acoustics and sound. The Science Factory is open Wednesday through Sunday and most holidays.
7) Lancaster Marionette Theater
There are few places in the United States where you can watch live marionette theater, making Lancaster Marionette Theater a special destination. The one-man productions are geared towards all ages, and the theater includes The John Durang Puppet Museum. This intimate theater is as much about the show as it is about learning more about the art of marionette; each performance comes with a backstage tour before the show.
8) Thistle Finch Distillery
This small-batch distillery is a nice stopping point for an afternoon or evening drink. With a tasting room and tours, Thistle Finch Distillery is just a short walk from downtown Lancaster. Their signature drink is a classic rye whiskey, although they also produce vodka and gin. The building is a historic 1900s tobacco building with beautiful exposed brick, adding to the charm of Thistle Finch Distillery.
9) Northwest Lancaster County River Trail
This 14-mile trail runs parallel to the Susquehanna River and is an easy, ADA-accessible trail. Bike, walk or run along the path for a section or the entirety of the trail. Because the trail follows the historic Pennsylvania Mainline Canal, there are multiple opportunities along the way to interpret and view ruins, locks, and an old quarry. Additionally, the trail runs through the neighboring communities of Columbia, Marietta, Bainbridge, and Falmouth.
10) Shop for an Amish Quilt
The Amish and Mennonite are famous for their beautifully crafted quilts, making purchasing a quilt while in Lancaster the perfect meaningful memorabilia. The quilts are generally created as a group project in a "sewing bee" of women who meet to talk and sew together, infusing their work with love and artistry. There are a number of stores in Lancaster where you can purchase an Amish, like The Old Country Store, the Quilt Shop at Miller's, and Smucker's Quilts. You can find more information about these stores at the link below.
11) Eat a Whoopie Pie
Whoopie pies, a sweet cake sandwich with a fluffy cream center, originating from German heritage. They are so delicious and fun that it is said they get their name from children exclaiming from glee, "Whoopie!" at the sight of them being baked. You've got to try these delightful, Lancaster-originating desserts while in Lancaster. The pies are sold at multiple locations around Lancaster (click the link below to find specifics). Who knows? Once you try these specialty eats, you may even want to make your own when you get home.
12) Ride the Strasburg Railroad 
For train lovers, climb aboard the Strasburg Railroad, America's oldest operating railroad. The 45-minute train ride takes you through the scenic Lancaster countryside and makes the perfect relaxing ride. The Strasburg Railroad also has additional learning opportunities at the station like pump cars and a shop tour. People of all ages will love the Strasburg Railroad, with extra fun opportunities for children here.
13) Experience an Amish Mud Sale
Every early spring as the winter ground thaws, the Amish put on their annual Mud Sales, at which Amish-made goods are sold as fundraisers for the community. These events draw up to 20,000 people! This is a great place to score some originally-made goods, people watch, and truly experience the local Lancaster Amish culture. Don't forget to come with your appetite to the Mud Sales. Delicious eats like Pennsylvania Dutch chicken corn soup or breakfast sticky buns can be found at every event.
14) Indian Echo Caverns & Echo Dell 
Check out these limestone caves just outside of Lancaster, which is a nice 52 degrees any time of the year. A 45-minute tour of the caves is a wonderful way to spend an afternoon no matter the weather. The Caverns sit next to the Swatara Creek, making for a picturesque background. The grounds also include a free picnic area, playground, as well as and animal petting area.
15) Take a Buggy Ride 
A buggy ride through the scenic Lancaster area is a quaint way to see the land, and also experience a slice of the "Plain People" (Amish, Mennonite, and Brethren). Pass through the heart of Amish country, complete with charming covered bridges as you learn more about local history and life from experienced guides. A wonderful tour company, Aaron and Jessica's Buggy Rides, is operated by a lovely Amish couple who are proud to show off their country. Pick from one of seven routes, that vary in length.
16) Choo-Choo Barn – Traintown U.S.A.
Explore one of the country's largest model train displays at Choo-Choo Barn – Traintown U.S.A. Check out the 1,700 square foot model train layout that has been welcoming visitors since 1961. The museum started even before that when a father returning from WWII decided to get his two-year-old son a Lionel train set. The project grew and grew and now stands as one of the most impressive model train displays you'll ever see.
17) Cherry Crest Adventure Farm 
Getting onto a working farm is so much fun when you can engage in activities like a corn maze, live animal petting area, and pumpkin patch in the fall. Jump on one of the farm's wagon rides to tour the grounds, or rent out a party barn for a special event. Cherry Crest Adventure Farm is open seasonally, from the spring into late fall with unique opportunities each month.
18) North Museum of Science and Nature 
Another gem for families, the North Museum of Science and Nature aims to engage families in fun and learning, geared towards science and nature themes. Similar to the Lancaster Science Factory, the North Museum of Science and Nature offers play-based learning opportunities on subjects like engineering, astronomy, and archeology. A new dinosaur exhibit is enough reason to plan a trip to North Museum, however, every exhibit is a lively way to grow intellectually.
19) Drive Through a Covered Bridge
Part of Lancaster's charm is the covered bridges that pepper the landscape. With 25 covered bridges in Lancaster County, seeing how many bridges you can check off your list is a fun and free activity. You can opt to jump aboard a covered bridge tour if you want to get deeper into the history of each bridge. Or you can rent a bike and view the bridges bipedally. If romance has brought you to Lancaster, be sure to include these covered bridges on your vacation, as they have been called "kissing bridges" for the ambiance they provide.
20) HERSHEY's Chocolate World 
Not far from Lancaster is Hershey, PA, best known for the chocolate candy mogul. A trip to HERSHEY's Chocolate World is a little bit like entering into Willy Wonka's; a land where all your chocolate dreams can come true. The HERSHEY chocolate tours are free, and show how the cocoa bean is turned into a chocolate bar, complete with sampling at the end. Other highlights of the Chocolate World include the chance to create your own candy bar, that includes ingredients and packaging!
Conclusion
Lancaster, PA, is a truly endearing place, with a rich slice of American and Amish history. Great for families, Lancaster has something to do in every season, inside and out. With this list of things to do in Lancaster, you'll be set to jump into your memorable vacation.
SEE MORE POSTS