Philadelphia is Pennsylvania's largest city, with a rich history. It is well known for the Liberty Bell, where the Declaration of Independence and Constitution were signed; it is also known for its cuisine. Iconic foods in Philadelphia include the cheesesteak, soft pretzels, and stromboli; which is a turnover that is filled to the brim with cold cuts, vegetables, and various cheeses. The stunning mix of ethnicities in this city has brought together an amazing mix of cuisines that have become popular in the city for both locals and hungry tourists. Restaurants offer a wide variety of food for every taste bud and each unique person. From fine dining to local, and everything in between check out this list of Philly's 20 best restaurants.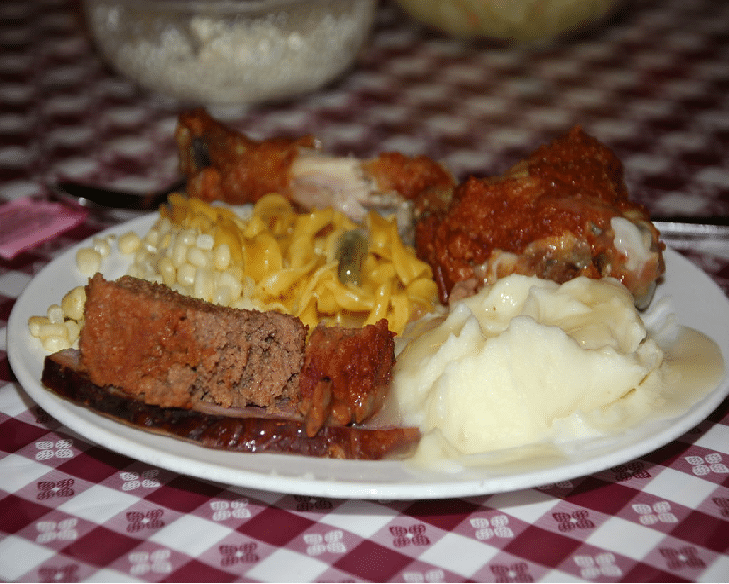 Read Also:
1. Bistro Romano
A romantic ambiance invites you in to dine at Bistro Romano, an Italian restaurant set in a historic 18th-century granary. With house-made pasta, fresh seafood, delectable desserts, and a thorough wine list, Bistro Romano is the essence of a date-night restaurant. If you're looking for the ultimate night to impress, reserve the downstairs wine cellar, a private area for two to four guests.
2. Ristorante Pesto
Rich in Italian restaurants, Philadelphia delivers with Ristorante Pesto. Winner of Little Italy's Showdown for best pasta, sample their seafood cavatelli, endorsed by Rachel Ray. Rustic-chic, Ristorante Pesto commits to fresh ingredients. Wine-only is allowed at this BYOB, who has no-corkage fees. Feel like family at this welcoming Italian restaurant, beloved by travelers and locals alike. 
3. Victor Cafe
Okay, the quirky-cool factor of Victor Cafe is enough to draw anyone in. All staff is trained opera singers who sporadically burst into song as you wait for your meal to arrive. I mean, sounds amazing, right? Oh yes, the classic Italian food such as burrata, steamed mussels, and the fresh fish of the day all make Victor Cafe endearing as well. Come for a meal you will never forget at opera-infused Victor Cafe. 
4. Cafe La Maude
Cafe La Maude celebrates the connection of Lebanese and French cooking with one of the best brunches in the city. Come for the transportive ambiance of a Parisian cafe, serving Lebanese-inspired dishes such as a Mediterranean platter (with Halloumi cheese and za'atar), Foul Moudamas (housemade hummus with scrambled eggs), or Green Shakshuka (spinach and kale with fried eggs and feta). So beautiful is the presentation of these foods, you simply must post to Instagram before diving in.
5. Talula's Garden
Talula's Garden has a diverse menu that changes as the seasons do. With a European touch and a focus on cheese, guests can enjoy brunch, lunch, and dinner. The restaurant offers outdoor seating, a full bar, and is wheelchair accessible. The menu includes vegetarian, vegan, and gluten-free options. With a diverse wine and beer menu, you can pair it with their delicious menu items and dessert options. Located in Washington Square, it is a great place to visit.
6. V Street 
V Street is known as a hip "street food bar" whose food and drink live up to its all-vegan reputation. Yes, all vegan, V Street aims to reimagine what vegan food looks and tastes like with mouth-watering menu items like a shawarma steak wrap, KFT tacos (Korean fried tempeh), and a smoked tofu Reuben. James Beard Award-winning chefs, Rich Landau and Kate Jacoby put V Street on the map.
7. Vernick Food & Drink
Vernick Food & Drink is categorized as American fare, however, this Philly restaurant is truly the best of American cooking today. With an emphasis on seasonal cooking, local and fresh ingredients, and innovative twists on dishes, Vernick has won numerous awards, with reason. Try small plates like hen of the woods (mushrooms) with Daishi, grilled halloumi with figs, or crispy jasmine rice salad. Large plates like char-grilled swordfish with braised chickpeas or adobo-rubbed duck breast impress with taste and presentation. Beautiful and delicious, Vernick does America proud. 
8. Hershel's East Side Deli
Hershel's is the real deal when it comes to old-school Jewish delis. With classics such as pastrami sandwiches, matzo ball soup, and kosher hot dogs, Hershel's is as authentic as it comes. Though busy at lunchtime, the bustling atmosphere serves as a testament to how much Philly loves Hershel's East Side Deli. Set in the Reading Terminal Market, Hershel's is a great before-or-after transit stop.
9. Vedge
Sister restaurant to V Street, Vedge marks another notch on Philly's restauranteering belt. Vedge—short for vegetables—wows again and again with vegetable-only dishes. Set in a historic brownstone in Center City, Vedge creates art out of in-season vegetables. Current dishes include Tokyo turnips, seared Maitake mushroom, and applewood smoked tofu. Drinks and dessert are alone worth a visit with fun names like Spaghetti Western (sotol, gentian, vermouth, and beet) and Something Like Summer (bourbon, Aperol, chamomile, and fennel).
10. The Original Turkey
If you dream of Thanksgiving every year for the turkey, then The Original Turkey is for you. The only thing served here is turkey was done in a variety of ways: turkey on the open face, turkey with two or three sides, turkey sandwiches, and turkey soup. That's wherein lying charm of The Original Turkey who knows how to one thing well. The quick, deli-style service line is what makes this an excellent choice for lunch or when on the go.
11. Zahav
One of the strengths of Philadelphia's dining scene stems from the diversity, and Zahav only goes to show how rich that is. Zahav focuses on small plates and sharing with cuisines that span from Eastern Europe to North Africa. Zahav is run by Israeli-born Chef Solomonov, who has been awarded "Best Chef, Mid-Atlantic" in 2011. Sit down for a meal of raw lamb kibbeh, coal-grilled eggplant, or grilled duck hearts. Dining at Zahav is truly one of a kind and is best shared with friends and loved ones.
12. Butcher and Singer
A gorgeous, old-time steakhouse decor emulates a 1940's glamor long left behind. With an extensive menu of meat, a raw bar menu, and salads Butcher and Singer leave no detail untouched when it comes to the refinery. Sip on timeless cocktails like a Sidecar or their very own Manhattan, to step outside your normal life. Butcher and Singer take you away to an era-bygone but still adored.
13. Gran Caffe L'Aquila
Gelato and coffee are two reasons to get out of bed in the morning, both of which are in abundance at Gran Caffe L'Aquila. Created by a group of award-winning gelato artists as well as Stefano Biasini & Michele Morelli who specialize in coffee, Gran Caffe L'Aquila is perfect for a pick-me-up. The restaurant itself is a work of art; created in Italy and shipped over piece by piece. The three stories include the cafe, restaurant, wine bar, cultural and language schools, and coffee and gelato labs.
14. Terakawa Ramen
Ramen so authentic you'll swear you are in Japan, Terakawa Ramen highlights recipes from the Kumamoto region. Try the traditional egg noodles or straighter, Kyushu noodles. The signature Terakawa ramen bowl is made from pork bone soup with pork, bamboo shoots, kikurage mushrooms, and red ginger with a seasoned boiled egg on top. Terakawa Ramen will please even the pickiest of ramen eaters. 
15. The Couch Tomato Cafe & Bistro
The Couch Tomato vows to serve only fresh, organic ingredients and is known for being one of the best stops in the city for Philly-style pizza. With two locations in Manayunk and West Chester, The Couch Tomato is a great stop for healthy food. Specializing in vegan, vegetarian, and gluten-free options, The Couch Tomato Cafe & Bistro has slightly elevated menu prices, reflecting the price of quality ingredients. 
16. Parc Brasserie
Noted in The 100 Most Scenic Restaurants in the U.S. by the Business Insider, Parc Brasserie pays tribute to the French bistro. Come for the joie de vivre Parc Brasserie provides with a menu that touts beloved French dishes like escargots, chicken liver parfait, and Croque Madame. Truly make it French with a glass of sparkling bubbly or deep red, picked from the potentially-overwhelming wine list. 
17. Vetri
An intimate dining experience, with seating for only 32 people, Vetri serves an ever-changing, multi-course menu. Come for an unforgettable experience as Chef Vetri takes you on a culinary walk through Italy. Expect to pay premium prices for the experience, as the average price for one person is $50-80. Sip on perfectly paired wines, and save space for a bite of dolce, or dessert. Make sure to plan as it is reservation-only at Vetri, with an award-winning reputation, nationally.
18. Dutch Eating Place
Another one of Reading Terminal Market's food destinations, Dutch Eating Place articulates Pennsylvania Dutch comfort food. Long-standing and beloved, Dutch Eating Place serves weekly specials like pork & sauerkraut, hot roast beef, and chicken & waffles. Come for breakfast with fresh-squeezed juice, apple cinnamon french toast, and hot apple dumplings with cream. Celebrating the cuisine of the region, Dutch Eating Place has a no-frills name and gets down to the very best of Pennsylvania Dutch cookery. 
19. Barclay Prime
On our round-up of Philly's best restaurants is Barclay Prime, an American steakhouse with gluten-free options. Stunning dark wood walls and black leather seating give an air of sophistication to this boutique steakhouse. Contemporary dining embraces classic steakhouse menu items, with attention to detail. Enjoy the raw bar, come for the fresh and length list of seafood, or stick to the main event of steak.
20. The Dandelion
The Dandelion is a contemporary London pub and restaurant set in Philly. With updated takes on British fares, such as Welsch rarebit, beef tartare, and rabbit pie, if you're an Anglophile, The Dandelion needs to be a stop you make. Come for afternoon tea from 3-5 pm, whose tea service ranges from $12-50 per person and includes tea and a variety of finger foods.
Conclusion
Honed and refined, Philadelphia truly dazzles with their breadth and depth of top-notch restaurants. Dining here is alone worth the trip to Philly, whose restaurants can compete with East Coast neighbor New York City. With this list of the best restaurants in Philadelphia, you can make your Philly dining bucket list and start checking it off one delicious meal at a time.