Truer words were never spoken: Philadelphia is "The City of Brotherly Love." The city was named by William Penn using the "Greek words Philos (love) and adelphos (brother). So the city's name is said to translate to "The City of Brotherly Love and Sisterly Affection. You always will have something to do in Philadelphia. " You may never run out of things to do when you are in the pursuit of vibrant parks, fascinating museums, natural – historical sites, and so much delicious food.
Take a trip on one of the 14 daytime excursions or take a rail tour (4 options). You have 205 sites and landmarks, 108 museums, and 170 opportunities for Nightlife! Fun and games are galore with 20 game and entertainment centers, seven movie theaters, five bowling alleys, 18 room escape games, and of course, four mini-golf centers. Other popular attractions include four Hard Rock Cafe locations, the Liberty Bell Center, and Independence Hall. You have 31 art galleries, 86 gift and specialty shops, eight antique stores, and four shopping malls. For the out of doors people, you can go on on five hiking trains, three bike tours, seven boat tours, and so much more!
1. The Constitutional Walking Tour Of Philadelphia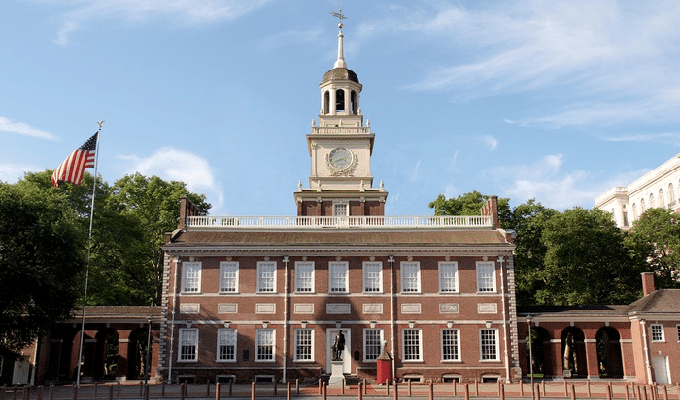 If you enjoy walking, the birthplace of America's nation is an adventure that's a must as you journey through America's Most Historical Area. You will start the tour at the National Constitution Center, followed by the Declaration/Graff House, Liberty Bell Center, Independence Hall, Old City Hall, The Signer, the American Philosophical Society Museum, Liberty Hall, and so much more.
2. Founding Fathers Tour Of Philadelphia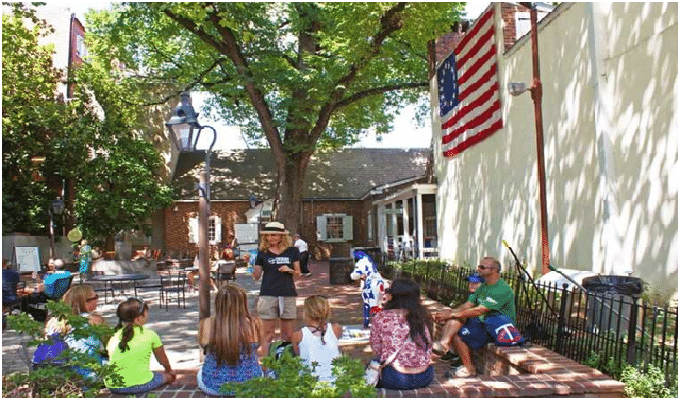 The two-hour tour will begin at the Philly Tour Hub, located in the heart of the Old City of Philadelphia. You will start at the Betsy Ross House (the birthplace of the American flag) and head to Elfreth's Alley passing art galleries, trendy shops, and cafes. The Christ Church is a short 15-minute tour where the Founding Fathers once worshiped and is also the birthplace of the American Episcopal Church. Check out this tour, including so many more stops!
3. Philadelphia Hop-On Hop-Off City Tour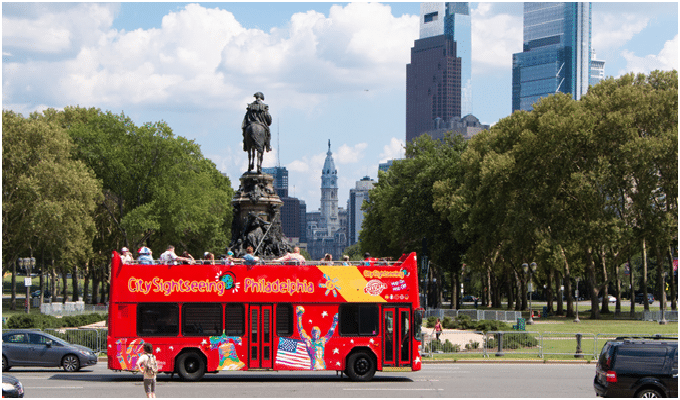 If you are looking for a way to visit the top 27 Philadelphia attractions, this is your ride! You can visit Independence Hall, the Betsy Ross House, the Liberty Bell, and so much more. Just purchase a ticket and enjoy the ride in a double-decker bus with an open top. Enjoy the journey with an experienced guide. Choose from a one, two, or three-day pass during your stay. Join all of the fun Philly has to offer!
4. Philadelphia Museum of Art
According to 7,160 reviews of things to do in Philadelphia, the museum of Art ranks #4 out of 443 activities. The Museum houses over 200 galleries, and an impressive collection of art books. Have some fun, eat, drink, and shop! As a bonus, kids are free under 18 when with the family all year round. Check it out on your next trip for a thrilling adventure.
5. Spirit of Philadelphia Lunch Cruise With Buffet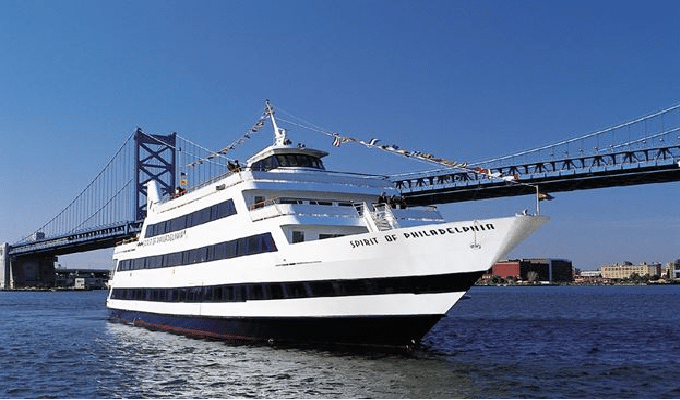 Go waterfront and enjoy several stops along the way with a delicious assortment of food, a narrated tour, and fun deck games. Enjoy the two-hour trip stopping at Penn's Landing, which is the location where William Penn docked. You can enjoy a brief stop at the Benjamin Franklin Bridge, a 1.8-mile bridge that is illuminated at night to show off every cable.
6. Decadent Gourmet Food Tour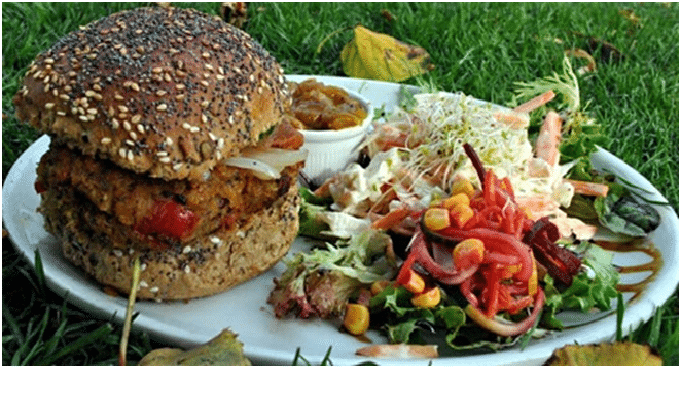 While you are in Philadelphia, you could enjoy this 2 ½ hour gourmet tasting journey with the city's best! Get going at the Reading Terminal Market with three food vendors for your enjoyment. Take a walking trip through the historic area and enjoy a cheese tasting with a sweet dessert located near Rittenhouse Square. Now, this is just for starters!
7. Arden Theatre Company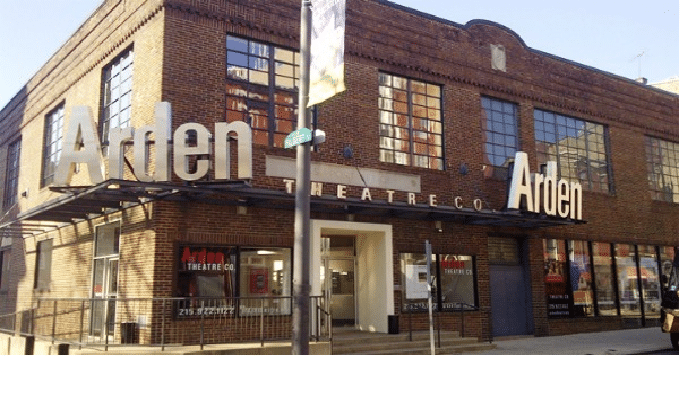 You will find it might be a small venue, but it is located in Old City with great concerts and shows sure to please! Be sure to check out the listing of fabulous productions. Patrons have rated the company as #1 out of 65 other concerts and shows in the Philadelphia area. Check out the website listed for additional information.
8. Eastern State Penitentiary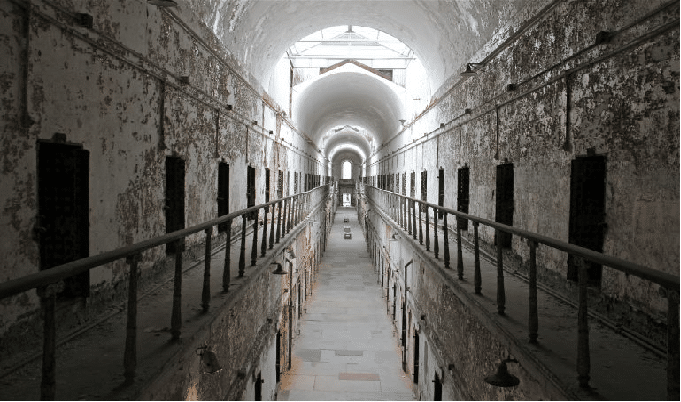 Travel through a page of history in the location where the first female prisoner was committed in 1831. You will also see the area where Al Capone, a Chicago gangster, was comfortably housed in a well-furnished cell for eight months. One fact remains, the architectural sight had central heating and running water before the White House in its day!
9. Philadelphia Segway Tour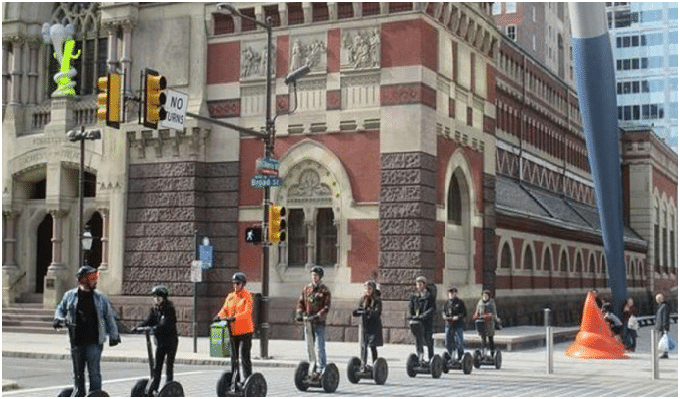 Are you adventuresome and want to go for a two-hour thrill ride through some fabulous Philly sites? If you are not experienced, be bold and take a pre-trip training class to make the tour accessible for you. Visit Penns Landing, the Historic District, see the Magic Gardens folk art, observing 15 attractions along the way. Take the challenge and visit the locals!
10. Shane Confectionery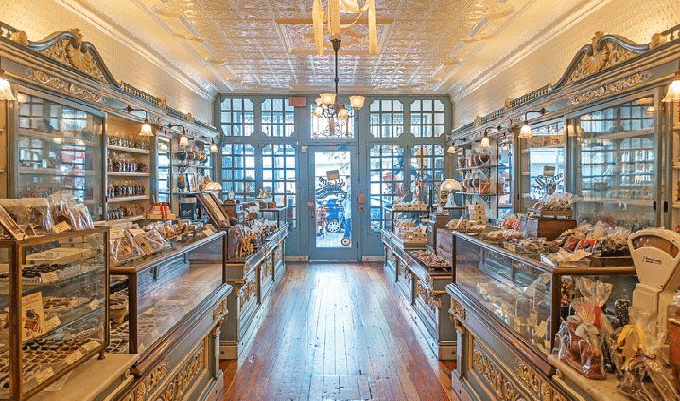 After 134 reviews provided by TripAdvisor, this business ranked as #2 out of 165 shopping opportunities in Philadelphia.  Shane Confectionery was established in 1863 and operated by the family in 1911. It is the oldest continuously-run confectionery in the United States. The confections and chocolates were created and are still displayed in elaborately stained glass, curved windows, and carved woodwork.
11. Museum of the American Revolution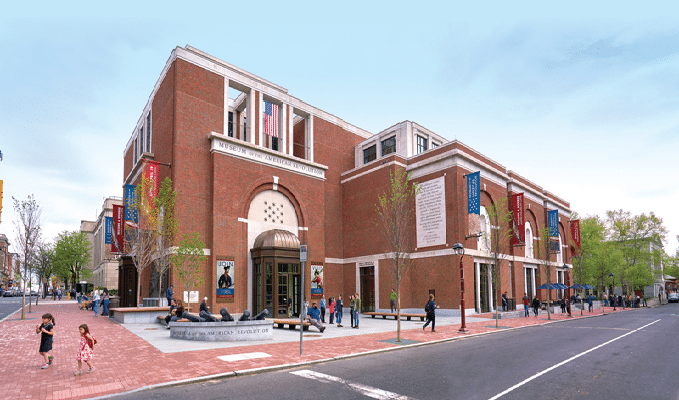 Try taking a walk and experience the enemy lines of the American Revolution. In hopes of freedom in uncertain times, you will view digital interactives, and immense galleries of the recreated historical environments and so much more. Patrons proclaim its variety of exhibits reflect the Native Americans, slaves, women, and loyalists. It is an unforgettable experience. There is also a vision to see of General Washington Revolutionary War tent! There are a few parking garages within walking distance for your convenience.
12. Underground Donut Tour – Philadelphia's First Donut Tour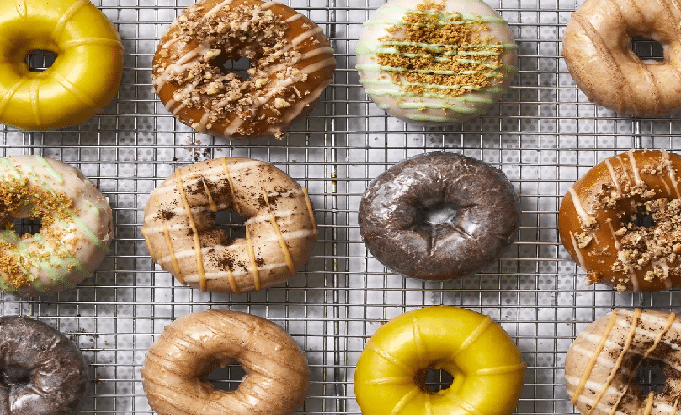 You will be pleased to know you will start at Federal Donuts for a brief visit and move on to the Reading Terminal Market for donuts from Beiler's Donuts. You will visit Sweet Charlie's and Dottie's Donuts, to name a few! The tour guides are ratest the highest scores possible for his/her excellence and courteous manners. Many took a few extras back to share!
13. The Franklin Institute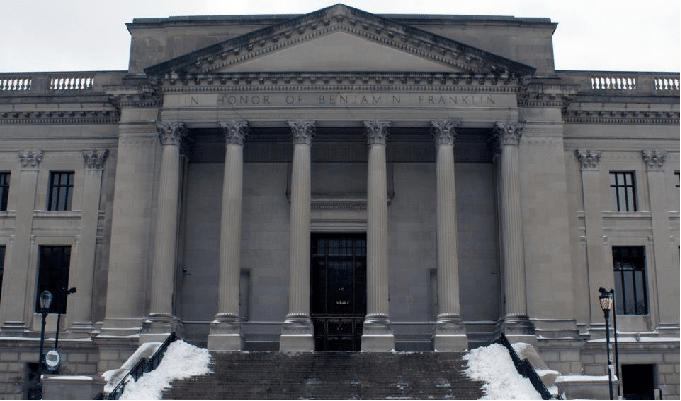 If science is your niche, it's a must for you to visit the Franklin Institute since it was founded by Benjamin Franklin, America's first scientist! Folks have proclaimed the experience was full of many interactive learning tools. Check out the biology and walk into the center of a giant heart. Now that is an experience for all backgrounds and ages!
14. Iconic 9th Street Italian Market Experience Tour In Philadelphia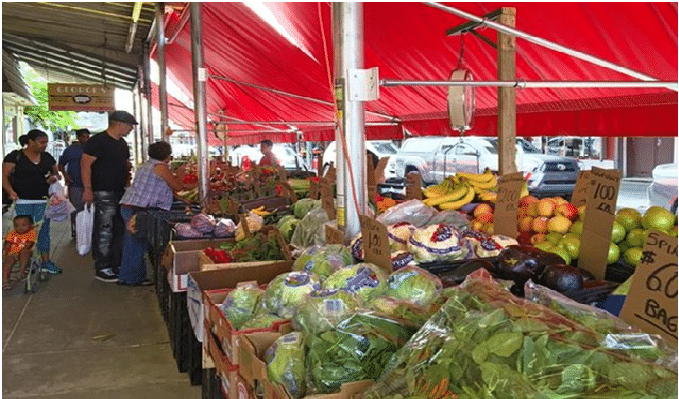 Be amazed at the market, which is considered the largest and oldest open-air market in the country. Discover delicious deli items, baked goods, a plethora of cheeses, and so much more! Take the two-hour informative guided tour through the food stalls and chat with some of the local vendors. While you are there, view the exclusive neighborhoods in South Philly's mosaic art displays!
15. The Philadelphia Zoo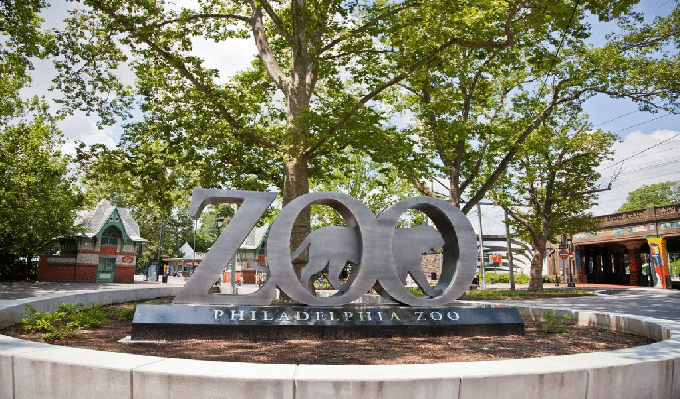 You will have so much to see in the zoo that houses nearly 1,300 animals, many of which are endangered and rare. Visit the white rhino, red pandas, polar bear, hippos, giraffes, and baby western lowland gorillas. That's not all. Enjoy the PECO Primate reserve, KeyBank Big Car Falls, or visit the 42-acre Victorian garden area. Something is there for everyone and is accredited by the Association of Zoos & Aquariums.
16. Philadelphia Brewery Tour with Lunch or Dinner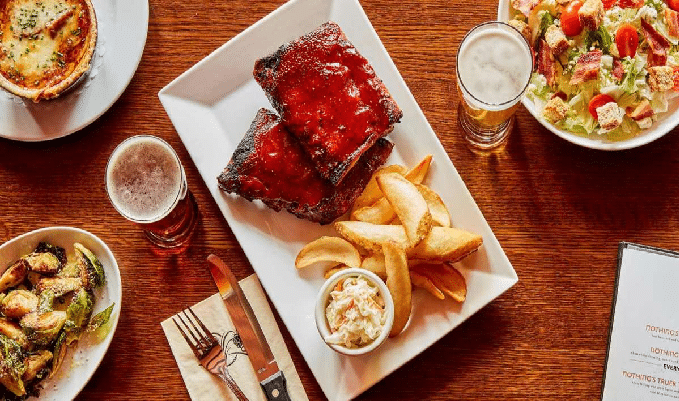 If beer is for you, the thriving brewpub provides you with up to 15 types of beer on the morning guided tour, including lunch. You can chat with the owners of the brewery and see how it's made. You will stop by Yards Brewing Company, Double Nickel Brewing Company, Love City Brewing, and lastly, the Flying Fish Brewing Company. You would then return to the beginning location.
17. Reading Terminal Market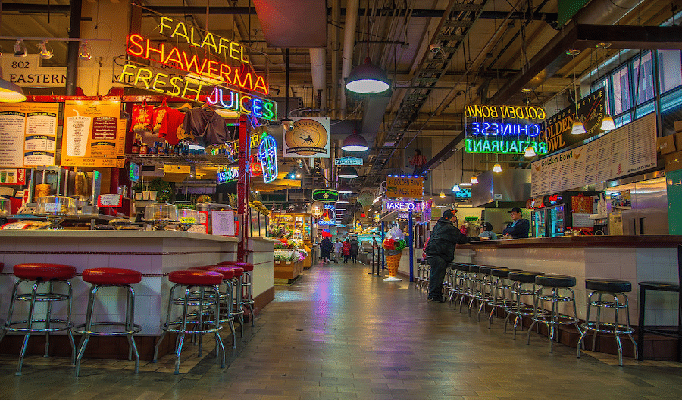 If you are a flea market lover, this historical market is for you to find and please even the most eclectic of taste buds. It is rated as the #5 thing to do while in Philadelphia by TripAdvisor! It has been active since 1893 and marked as a National Historic Landmark. It will amaze you with over 80 concessions! Patrons have rejoiced of the freshness of the veggies, fruits, meats, and seafood from the locations.
18. Macy's Center History Tour In Philadelphia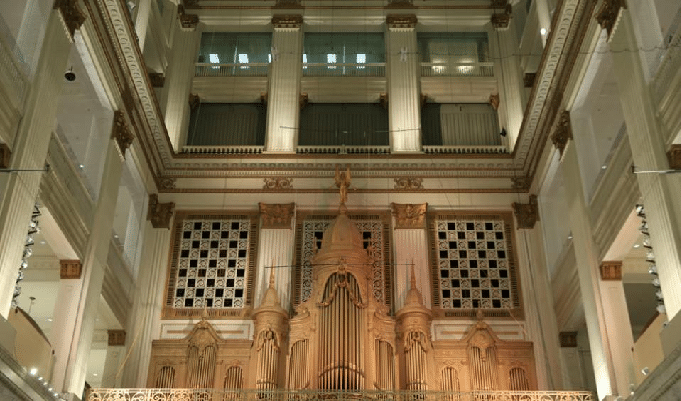 The architecture is impressive in the 3-story building. Enjoy it by taking the 45-minute Macy's Center City tour. The Wanamaker Department Store was the first of its kind in Philly. The tour is 45 minutes and is provided by a professional guide. The tour includes a small-group walking tour. The tour is also wheelchair accessible, but an adult must accompany children.
 19. One Liberty Observation Deck Philadelphia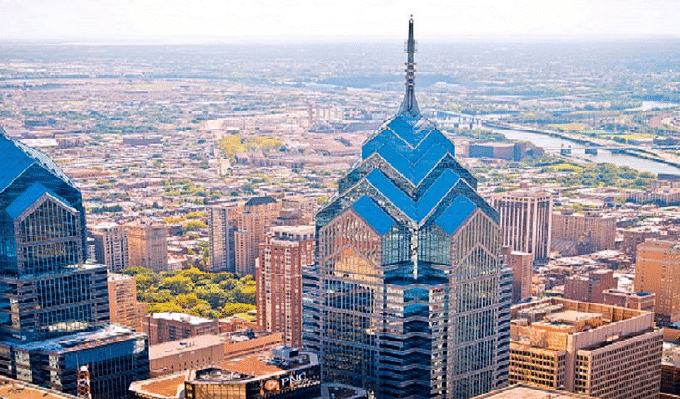 Go ahead up the levels to the 57th floor with a 360° focus! Don't worry; you won't miss it since the attraction is open 365 days a year. Use the elevator and view the Ben Franklin Bridge, City Hall, University City, and the stadium complex. Use an interactive board where you can have a high-definition look at all the city as to offer.
Conclusion:
Do you have any idea where to start in this fabulous city? As you see, Philadelphia is packed with so much fun and entertainment, from exotic foods to beer tasting, and museums; it may be difficult to take extended tours. The secret is to plan ahead of time when you expect to visit the Philly historical district. You have 20 great options plus so many more to choose from in this guideline alone. With all of the fabulous shops, museums, art galleries, and historical sites to see bring the family and make Philadelphia your next vacation spot. Are you ready to get started today?
Read Also: