20 BEST Restaurants in Providence, Rhode Island
By

Marina Yoveva
If you find yourself passing through Providence or if you're simply a local, there are so many different kinds of restaurants for you to try. Too many to choose from, here is a list of the top 20 best restaurants in Providence, to narrow down that list. Try one, or try them all, one-size does not fit all here. Each restaurant is unique and has that special flair that makes them stand out. What other town has Peruvian cuisine & Italian cuisine just blocks from each other? If you're a real foodie head on down. Well, if you're just looking for the perfect picture for Instagram, these restaurants have you covered.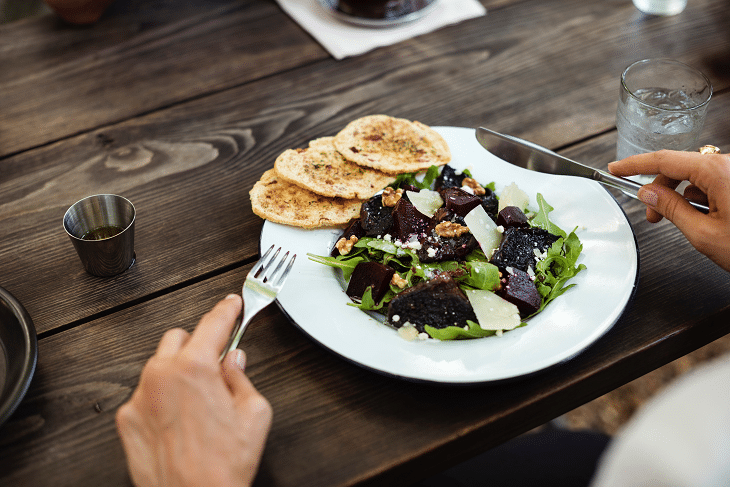 1. Los Andes 
Peruvian cuisine right at your doorstep. Yes, Providence is making your trip to Peru so much easier. Instead of booking an airline ticket, grab your car keys and head on down to "Los Andes". The vibe is great and the food is even better. A definite top contender for the best restaurant in Providence. 
2. Waterman Grille
The focus on this restaurant is strictly seafood, however, exceptions are made for the lovers of meat. This is a solid heavy-hitter and part of the reason why it makes the top 20 list of the best restaurants in Providence. "Waterman Grille" really lives up to its reputation, always delivering decadent dishes. They are vegan and vegetarian-friendly for those living on the "greens". And if you're stopping by, be sure to try the goat cheese cheesecake. 
3. Hemenway's Restaurant 
If you're dying to spend a pocket full of money, well there is no better place than "Hemenway's". Your money isn't just going to food, you're paying for stellar service and a gorgeous setting with amazing decor. The menu is set on seafood but caters to those craving a different cuisine. 
4. Gracie's
"Gracie's" will transport you to the hotel of your dreams. The interior is so immaculate that you'd believe your dining in the most expensive hotel in the world. The food is just as amazing as the setting & theme. If you're looking for a good time and even better food, this is your place. 
5. Massimo Restaurant 
Italy in Providence. Become an Italian for just a few hours. Dine at "Massimo's" and enjoy their delicious pasta and after, be sure to order the tiramisu. Bookings are mandatory, this place is so popular you'll be standing in a queue for hours. Classy & sophisticated, just like the customers. This is easily one of the best restaurants in Providence. 
6. Pane E Vino
Italian restaurants seem to be a trend in Providence. Luckily, they don't outshine each other. "Pane E Vino" may be Italian like so many other restaurants, but what makes this restaurant so unique is the feeling. It stimulates not only your sense of taste but all five at once, giving you a holistic satisfaction. 
7. Siena Restaurant 
Stellar wine while you dine. Welcome to "Siena" where every dish is cooked to perfection and served in style. It is affordable and family-friendly, perfect for celebratory lunches and dinners. Order almost anything from seafood to pasta, they have it all. The menu is vegan and vegetarian-friendly with gluten-free options for the health-conscious people. 
8. Camille's 
One of the best cuisines you'll find on any menu is Italian food. It is a fan favorite amongst people. It is romantic and fun. Pizza, Pasta & Tiramisu. The best kinds of comfort food to please the mind and body of an individual. If you've had a long day at work, this is the place you'll come down to, to unwind. All are welcome, meat lovers, vegetarians, vegans, and gluten-free fanatics. 
9. CAV
Delicate and petite meals for the fanciest of people. Pure dishes with bursts of color to entice the hardest customer. Amazing chefs around the clock serving gourmet dishes all day long. If you find yourself in Providence or just simply passing by, do yourself a favor and stop by "CAV".  
10. Circe
The environment along captures you at the moment. Head on over to "Circe" and take a seat at the bar or around a table and enjoy the delights of gourmet meals. The atmosphere is sure to ease your mind and if it doesn't try the drinks at the bar. 
11. The Capital Grille
If you find yourself in Providence seeking a haven you can just let your hair down and enjoy the atmosphere. "The Capital Grille" is what you're looking for. A fine dines joint for lovers of steak and red wine. Not into steak? Well, enjoy some other dishes on the menu, there are plenty. And if you're just looking for something lite to tickle your stomach, try the heavenly appetizers. 
12. Enoteca Umberto 
Order the spaghetti. You won't regret it. In fact, order anything from the menu, nothing here disappoints. "Enoteca Umberto", delivers pure authentic Italian cuisine. Top-notch chefs breaking a sweat in the kitchen, they do all the work for you. Just walk in, sit down and order, it is as simple as that. Leave the rest to the staff. 
13. Nick's on Broadway 
One of the best breakfast restaurants in Providence. "Nick's on Broadway", will instantly convert the "breakfast haters" to "breakfast go-getters". If you truly believe breakfast isn't for you and that you simply can't get it down, then you haven't been to "Nick's". This is a bucket-list destination, make sure it's on yours. 
14. Mills Tavern
Payday is upon us. Pick up the phone and make a reservation. Amazing for first-dates, couples, and anniversary celebrators. "Mills Tavern" is the most stylish and fanciest grill you'll ever find yourself dining at. Prepare yourself for cuisine that is out of this world, dishes you've never heard off, "Mills" has it all. You're very own a one-stop restaurant. 
15. Cafe Nuovo 
Dine with the finest citizens in town. This is definitely one restaurant that should be on everyone's list. It is costly but worth every penny. Order anything from the menu and customer satisfaction will soar through the ceiling. Nothing but 110% from all of the staff. Your wish is their command. 
16. The Grange 
Enjoy the surroundings of "The Grange" from early hours in the morning until late at night. They serve breakfast, lunch, dinner & have a bar. Vegetarians, vegans, and gluten-free customers are welcome. Stay as long as you want. The rustic decor will have you reminiscing on the past. And for all those millennials into vintage aesthetics, this is your restaurant. 
17. Providence Oyster Bar
Everyone loves seafood, it's fresh and healthy. Squeeze a little lemon juice and you're good to go. And as the name suggests, oysters are on the menu and it is great with the white wine pairing. Be sure to order as much as you like. No other restaurant does it better. 
18. Red Fin Crudo and Kitchen
Ever hear of Latin Seafood? Well, now you have. At "Red Fin Crudo and Kitchen" you'll have an amazing experience with Latin seafood, a combination unknown to the world. Be brave and take risks, they've hit the top 20 best restaurants list for a reason. 
19. Julian's 
The most diverse restaurant you'll ever find. The cuisine is from all over the world, as their theme is "International". They provide a little slice of every country around the world to their customers, bringing pure joy and satisfaction to their loyal customers. India, Japan, Mexico, Spain & France to name a few. Each dish proves why they are one of the best restaurants around town. Don't miss out on this "worldly" experience. 
20. Harry's Bar & Burger – Main St
Cheap, cheap & cheaper. You won't even feel like you're spending money here, however, you will feel the weight gain. The burgers are massive and meaty. Any burger lover will enjoy their messy burgers and skinny fries. Served and cooked to perfection. The whole family will have a blast. And if you're not into burgers, well, then you're in for a treat, they have nachos and sloppy-joes as well. So bring some old clothes and get your hands greasy here at "Harry's".
Conclusion
Be sure to visit these 20 best restaurants in Providence. They are rated top 20 for a reason. And they were rated by customers. Reaching the top 20 status is a major league to be in. You can just imagine how amazing their food and service must be to keep up that status and standard. Create your bucket list of restaurants and start ticking them off today. 
Share this post on social media!
SEE MORE POSTS