Warning
: DOMElement::setAttribute(): ID wpgmza_tolls_129 already defined in
/home/sweetspi/exploreist.com/wp-content/plugins/wp-google-maps-pro/includes/class.directions-box.php
on line
126
Texas Motor Speedway, a racetrack offering a variety of tickets and experiences, is located in Fort North near a large number of hotels. From the cheap to the luxury, from the pet-friendly to the resorts, there is something available to suit every budget and group in this list of hotels near Texas Motor Speedway. If you are making the journey to north Texas and need a place to stay, read on to find out about the different options available to you.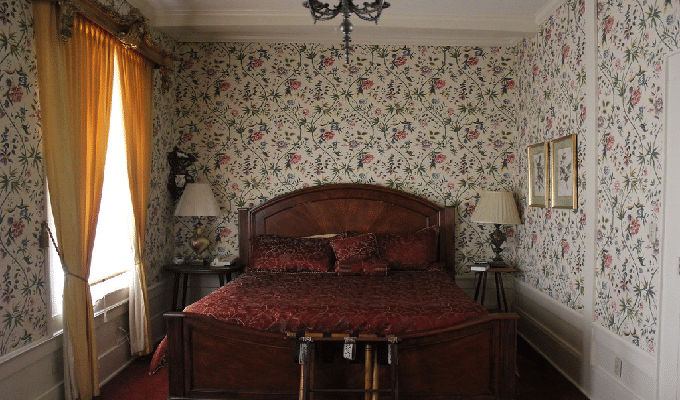 1. Holiday Inn Express & Suites Fort Worth North, Northlake 
A stone's throw away from Texas Motor Speedway, this Northlake Holiday Inn is located just one mile away. It even offers free parking, so it really couldn't be more convenient for a trip to the racetrack. As well as a varied breakfast buffet included in the price, this hotel boasts a gym, indoor and outdoor pools and a patio area with views across the surrounding countryside.
2. Dallas/Fort Worth Marriott Hotel & Golf Club at Champions Circle 
Another hotel within a couple of miles of Texas Motor Speedway is the Dallas/Fort Worth Marriott. Its proximity to the Speedway allows you to minimize the time you spend traveling and maximize the time spent enjoying the racetrack and other activities available – in this case, they include golf. Champions Circle offers an 18-hole course, as well as lessons, free golf for kids, a putting green and restaurant, so if you would like to add another sport to your trip to the Speedway, this could be the hotel for you. Their comfortable rooms are available in a range of sizes, and many even offer a view across the golf course to get you in the mood for the day ahead.
3. Best Western Fort Worth Inn & Suites 
With a range of rooms and suites, Best Western in Fort Worth has something for everyone. Its affordable prices make it one of the best value for money hotels near Texas Motor Speedway, and amenities include an outdoor pool, express check-in, and check-out services and a complimentary breakfast buffet. Its location on the freeway also makes it the perfect location to travel to other attractions like the Civil War Museum or Splash Dayz water park, and it is situated within walking distance of both supermarkets and a variety of restaurants.
4. Staybridge Suites Fort Worth, Fossil Creek 
For anyone traveling in a bigger group or who needs more space, Staybridge Suites in Fossil Creek provides cozy guest rooms in a range of sizes, many of which are fully accessible. Breakfast is included, and every suite comes with a kitchen complete with a stove, microwave, fridge and more. The hotel features an outdoor accessible swimming pool and fitness center, and if you have time left over after your trip to the Speedway, there are many other attractions nearby, including the Fossil Creek Golf Course, Bass Performance Hall, and Fort Worth Botanical Gardens.
5. The Olive Hotel 
Another hotel offering Texas Motor Speedway suites is the beautifully decorated Olive Hotel. With its choice of rooms or suites at affordable prices, this is also one of the best cheap hotels near Texas Motor Speedway. The Olive Hotel features a 24-hour fitness center, an indoor pool, and a restaurant and bar, while certain suites even offer you the chance to pamper yourself with your wet bar and jacuzzi.
6. The Hilton, Fort Worth 
This particular Hilton near Texas Speedway was the location of President John F. Kennedy's final address in 1963, and it is worth staying here for that reason alone if you are a history fan. There are a range of room sizes available to suit every group, with styles varying from the simple but comfortable to the luxurious. Eating options include an in-house Starbucks, a snack shop and three different restaurants to choose from. Its fully accessible rooms, restaurant, and exercise facilities mean wheelchair users will have no issues, and it is located close to a range of museums and attractions, Texas Motor Speedway a mere 20-minute drive away.
7. Radisson Fort Worth North, Fossil Creek 
Another large hotel near Texas Motor Speedway is the Radisson. This hotel can offer an experience like no other with its different packages tailored to different groups. Couples will enjoy their special Romance package, while there are also packages for young families and business groups to meet their unique needs and offer something special. Once you have had your fill of the Speedway, you can use their complimentary shuttle to reach Fort Worth Stockyards National Historic District to see a more traditional side of Texas, and if you have an evening free, be sure to visit their bar for a cocktail or soft drink served by their one-of-a-kind bartender.
8. La Quinta Inn & Suites Fort Worth, Eastchase 
While there are many La Quinta hotels near Texas Motor Speedway, the hotel in Eastchase is a perfect choice to explore the area during your time in Fort Worth. Texas Motor Speedway is 40 minutes away, and you also have easy access to the AT&T Stadium, Six Flags, Globe Life Park and much more. La Quinta features a quirky lounge area and large modern rooms, as well as a pool and hot tub, fitness center, and free breakfast. If you are planning to make the most of the attractions the area has to offer, this is the perfect choice.
9. The Ashton Hotel 
If you were hoping to find luxury hotels near Texas Speedway, the Ashton Hotel will live up to all your expectations. The rooms on offer include spa suites and its presidential suite comes complete with a Jacuzzi and private balcony. Among the hotel's special features are its famous afternoon tea (with a Teddy bear tea especially for children) and a complimentary wine hour at the weekend. Its classic style and large luxurious rooms will make you feel like you're treating yourself, while its location in central Fort Worth makes it the perfect place to travel to Texas Motor Speedway and any other attractions that take your fancy.
10. Hyatt Place Fort Worth Historic Stockyards 
If what you need are pet-friendly hotels near Texas Motor Speedway, Hyatt Place in Fort Worth Historic Stockyards could be perfect. This hotel is happy to accept dogs and other pets, meaning you and your furry friend can travel to Texas together. The rooms are large and comfortable, and amenities include cheap parking, an outdoor pool, and a breakfast bar and restaurant. Its location in the stockyards also means there are plenty of places for you and your dog to explore, while still being only half an hour from the Speedway.
11. Towneplace Suites by Marriott, Fort Worth Downtown 
This Marriott near Texas Motor Speedway is another pet-friendly option. This chic yet homely hotel offers a free breakfast and a marketplace, as well as a 24-hour fitness center. If the weather is nice, you can enjoy spending some time in the sun in the outdoor pool or patio area, while if you need a place to connect to work during your time away, the home office suites available are perfect for productivity.
12. Great Wolf Lodge, Grapevine 
If you are looking for hotels near Texas Motor Speedway with a difference, Great Wolf Lodge could hit the spot. In addition to its range of large, child-friendly rooms, Great Wolf Lodge also offers all kinds of activities for you and your family to enjoy. These include all kinds of water rides and slides, hot springs, a high ropes course, spa treatments and much more. This resort is perfect for children of all ages, as there are many activities designed with kids in mind, such as arts & crafts and live storytelling. A stay at this hotel is guaranteed to be an unforgettable experience – and it's only 25 minutes away from Texas Motor Speedway.
Conclusion
Whether you are on a tight budget or are looking to treat yourself, there are hotels near Texas Motor Speedway to suit everyone. You can choose whether you would like to make the most of your time near the Speedway and pick a hotel within a few minutes' drive, or opt for a hotel slightly further away to enjoy the attractions Fort Worth and the surrounding area has to offer. Whether you prefer to be pampered in one of the more luxurious hotels near the Speedway or to find a good value for money hotel to serve as a base while you explore, you are guaranteed to find something to suit all your needs.