20 BEST Things to do in Houston, Texas [2022 UPDATED]
By

Marina Yoveva
Houston is classic Texas—ready to charm and full of life. This large metropolitan city is teeming with culture, just waiting to be explored. With subtropical temps throughout the year, any time is a good time to visit what is considered one of the most culturally diverse cities in the United States. Though this sprawling city of some 2.3 million people has a relatively compact downtown, each niche of the city brings its own magic.
From upscale restaurants to Space Center Houston, the breadth of activities found in Houston is sure to please any traveler. Kick up your heels at the rodeo or get high-browed at the Houston Museum of Fine Arts—whatever your style, you'll find it in Houston. Whether you're visiting with children, or are merely young at heart, this list of things to do in Houston will inspire. Read on to discover the top 20 things to do in Houston, Texas, and get motivated for a trip of a lifetime!
1. The Houston Museum of Natural Science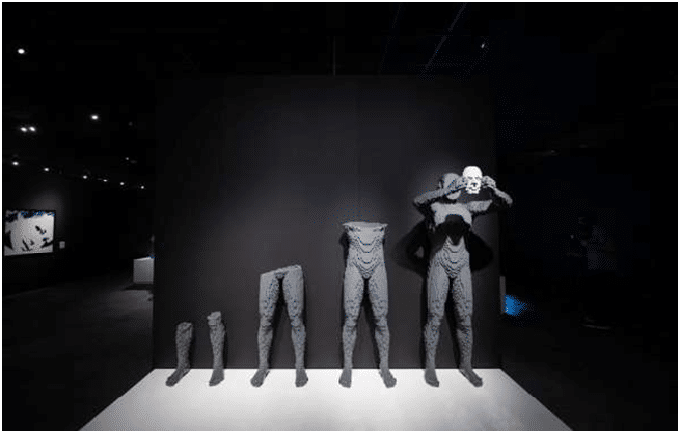 The Houston Museum of Natural Science is a distinguished collection of dinosaur skeletons, gems and minerals, and Texas coastal ecology. With permanent and rotating exhibits, as well as a planetarium and a butterfly center, you may need more than one visit to soak up all the learning at this educational gem. Sit down for a movie at The Wortham Giant Screen Theater, which plays nature-oriented films such as the Great Bear Rainforest and the Great Barrier Reef, all in 3D. Or take a Discovery Tour with a guide, to get an enriched museum experience. All-accessible to those differently-abled (wheel-chair accessible), The Houston Museum of Natural Science is a crowd-pleaser for all. Head to the museum on Thursdays between 2-5 pm for their free hours.
2. Minute Maid Park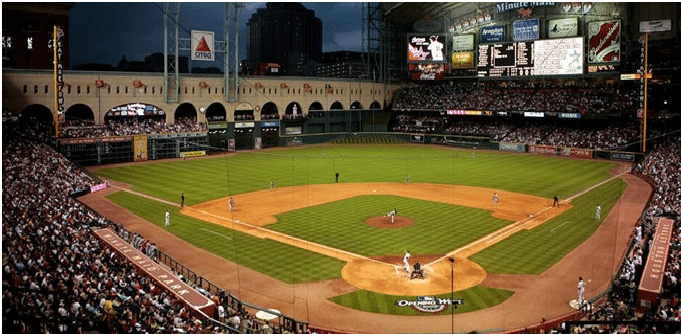 Home to the Houston Astros, watching a game at Minute Maid Park is an iconic experience on the top of list of things to do in Houston. From March to September, enjoy games at Minute Maid, complete with fireworks each Friday night! A retractable roof keeps all of Houston's baseball fans dry and having fun. If you really want to dig into the field's history, take a tour of the ballpark which run daily throughout the year. Plan ahead with parking to avoid over-the-top expenses, or far away spots. Check out Minute Maid's website for tickets both for games and for tours.
3. Museum of Fine Arts, Houston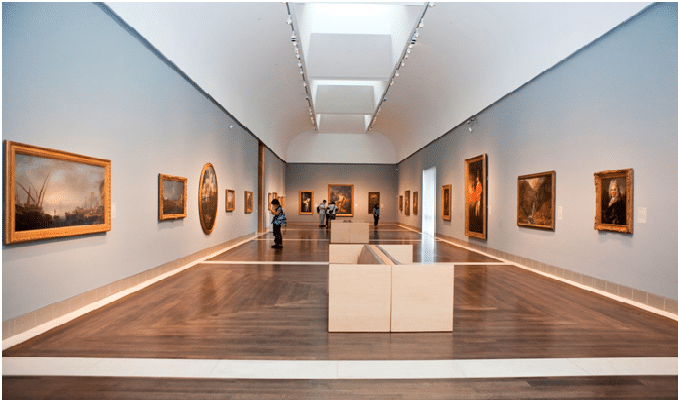 At the Museum of Fine Arts, Houston, get ready to marvel at some 70,000 objects from antiquity to the present. Upcoming rotating exhibits include Norman Rockwell's American Freedom collection, as well as Radical: Italian Design from 1965-1985. Permanent collections include a diverse selection such as Arts of Asia, Latin American Art, and two dedicated galleries of Art of the Islamic Worlds. Always free on Thursdays, thanks to the Shell Oil Company, there is no reason not to pop into the Museum of Fine Arts, Houston, when in town.
4. Houston Zoo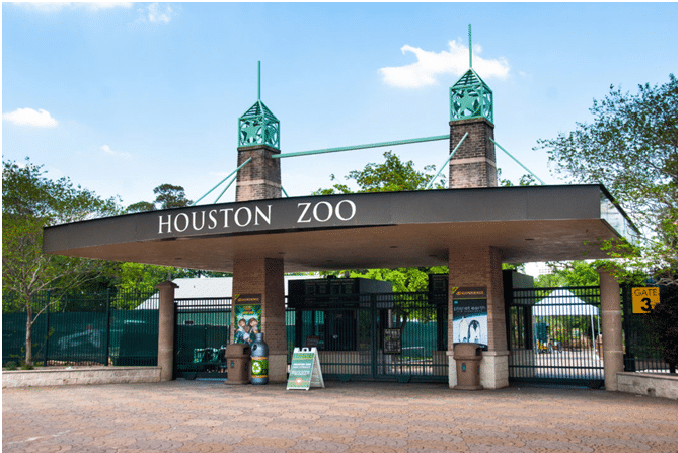 The Houston Zoo is an incredible resource in the Houston area, with some 6,000 animals! With festive events such as the current Zoo Lights and daily opportunities for up-close "animal encounters," The Houston Zoo is a perfect way to spend a day or half-day. Clearly well taken care of, the various ecosystems within the zoo are home to the vast residents of animals. Most recently, the zoo is celebrating the birth of a new giraffe, Bobbie. Easy to stroll with children or elderly, this well-loved zoo is a winner when looking for things to do in Houston.
5. Space Center Houston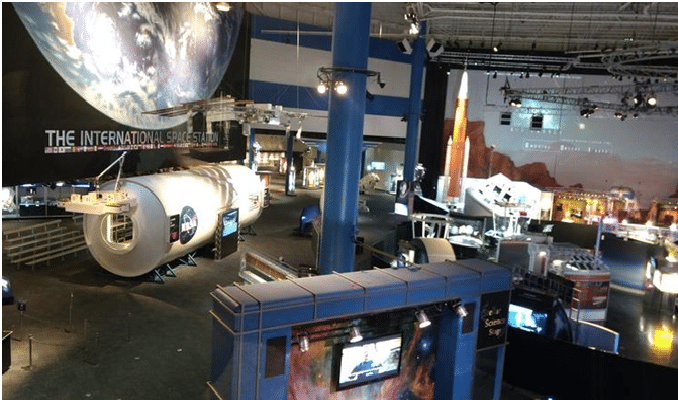 Of course, you remember the famous line, "Houston. . . we have a problem." At Space Center Houston you can learn the backstory to that memorable statement as well as exploring NASA's rich history. Visit the Educational Complex and Space Museum with the world's largest collection of moon rocks, or have lunch with a real live astronaut. Get jazzed on space exploration like it was 1969 (the year Armstrong landed on the moon) at Space Center Houston!
6. Children's Museum of Houston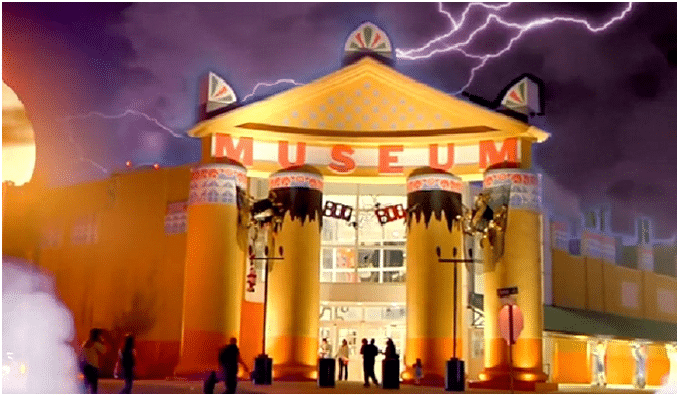 Children's Museum of Houston should be on every parent's list of things to do when visiting Houston with their children. An incredible place to play and learn, the Children's Museum of Houston boasts exciting exhibits such as Kidtropolis, a city made for children, and ropes challenge course that will be sure to burn off energy. Great for the very young, with a designated "Tot Spot," or for older, elementary-aged students, you may never want to leave the Children's Museum of Houston. Stop by the healthy and enticing Fresh Cafe when batteries run low to refuel. Open every day but Monday, note that Thursday evenings from 5-8 pm are free.
7. Cockrell Butterfly Center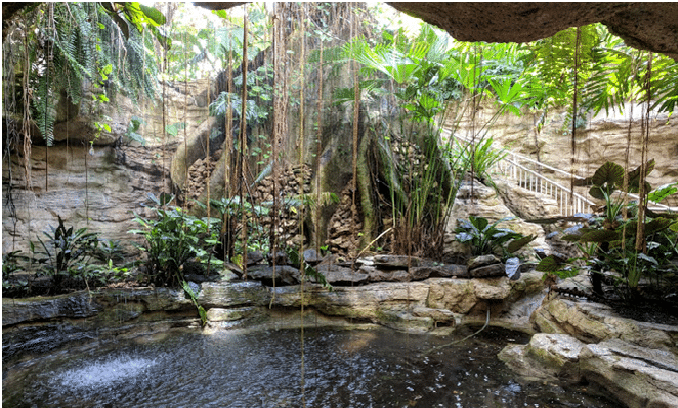 Cockrell Butterfly Center, part of the Houston Museum of Natural Science, is an uplifting way to spend an afternoon. The glass-enclosed building is home to thousands of colorful butterflies as well as a variety of exotic plants. Perfect for a rainy day,  a visit to the Cockrell Butterfly Center will leave you in a tranquil mood. Slow down and take a walk through the magical ambiance of verdant plants and bright butterflies. An additional $12 per adult from the entrance fee for the Museum of Natural Science, tickets for the Cockrell Butterfly Center can also be purchased separately.
8. Rodeo Houston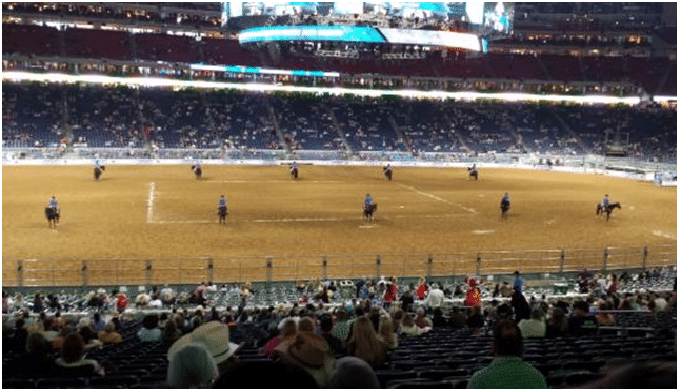 What's more, Texas that a trip to the rodeo? Rodeo is a mecca for all things rodeo including horse shows, trail rides, livestock auctions, and rodeo season. Rodeo Season, considered the signature event of the venue, is held annually in March. The jammed packed festival includes Go Texan Day, World's Championship Bar-B-Que Competition, a parade, concerts, and of course, rodeo. A staple in Houston's culture since 1931, if you get a chance to visit Houston during Rodeo Season, you simply must go.
9. The Galleria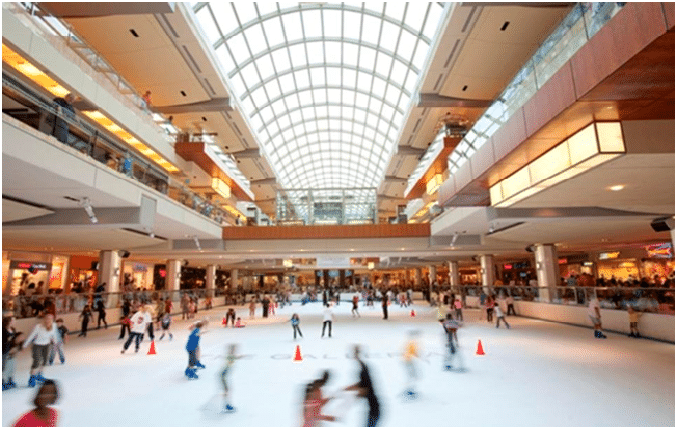 No trip is complete without at least a little retail therapy. The Galleria makes it even easier to hit the mall, with more than 400 stores and 60 eateries. The largest and most luxurious shopping center in Texas, The Galleria is the perfect place to shop for gifts or to try on a new style. Additionally, the entertainment such as an indoor ice skating rink, make the trip to the mall worth it even if you don't intend to shop until you drop.
10. Toyota Center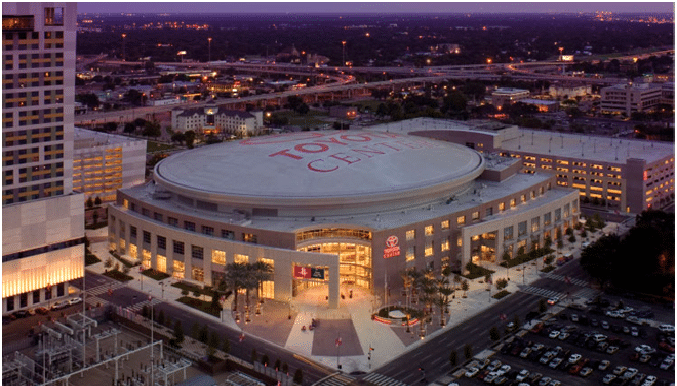 The Toyota Center, with an outstanding seating capacity of over 18,000, is a staple in Houston entertainment venues. Home of the Houston Rockets, Toyota Center also headlines major names such as upcoming performers Andrea Bocelli, Cher, and Chance the Rapper. As goes with most major venues, the snacks tend to be pricey, and the parking limited. Uber in or walk (hotels are nearby) to ensure a stress-free evening.
11. NRG Stadium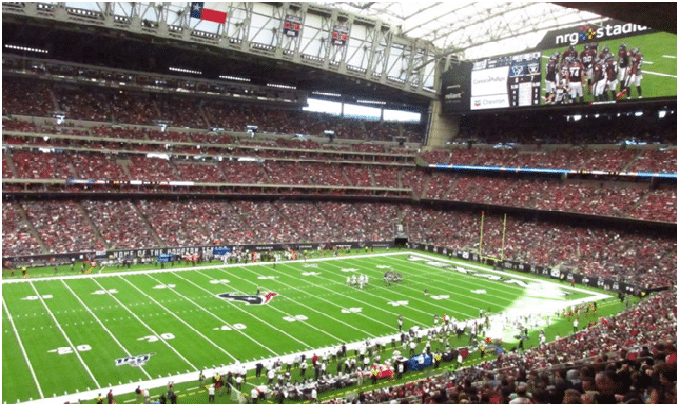 NRG Stadium is the football stadium for the NFL Houston Texans, as well as a number of thrilling entertainment options. Come for an all-American experience for a football game, or other events such as Monster Jam (monster trucks), Sesame Street Live!, or the Houston Auto Show. University games are also played here, so there is no shortage of chances to view one of Texas' most beloved pastimes. Ticket prices vary per event and can be found on NRG Stadium's website.
12. Discovery Green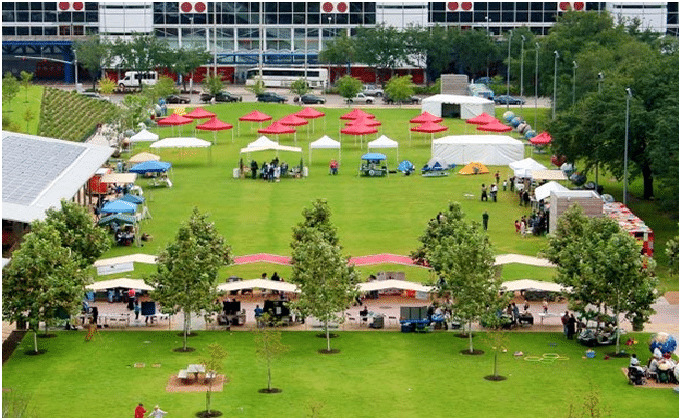 Discovery Green is one of Houston's top public parks, complete with free yoga, playgrounds, outdoor movie showings, and spray fountains. Truly one of Houston's top free resources, the event list never ends at Discovery Green. Come for the night flea market, Flea By Night, held Saturdays from November 16th-December 21st. Or attend an urban bird walk or mindfulness course. Discovery Green makes it easy to love and be inspired by the great outdoors.
13. National Museum of Funeral History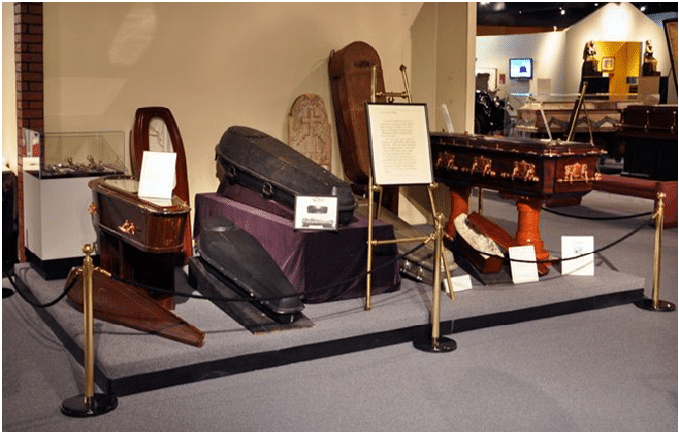 The National Museum of Funeral History is a fascinating look into one of the country's most taboo subjects—death. Learn about the history of funeral homes in the United States, as well as famous funerals of presidents and celebrities. Check out the museum's collection of hearses, and dig deep into the history of embalming, cremation, and burial. A bit off the beaten path, this under-discussed stage of life gets uncovered at the National Museum of Funeral History. The website also offers excellent resources for obituary and eulogy writing.
14. The Menil Collection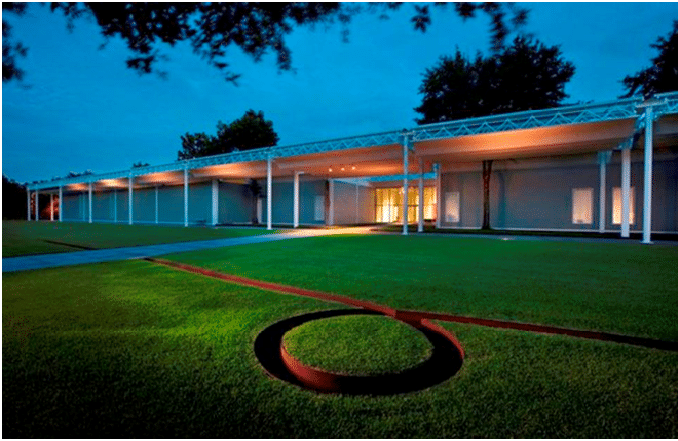 Always free, The Menil Collection is a museum of permanent and rotating art, celebrating the legacy of philanthropists, John and Dominique de Menil. Set on a 30-acre campus which also is home to the  Cy Twombly Gallery as well as the Byzantine Fresco Chapel, The Menil Collection is truly worth the visit. Be prepared for big names such as René Magritte, Max Ernst, Man Ray, Marcel Duchamp, Henri Matisse and Pablo Picasso in this intimate setting. Set in a beautiful suburban area of Houston, the ambiance is on-whole, relaxing.
15. The Music Box Theater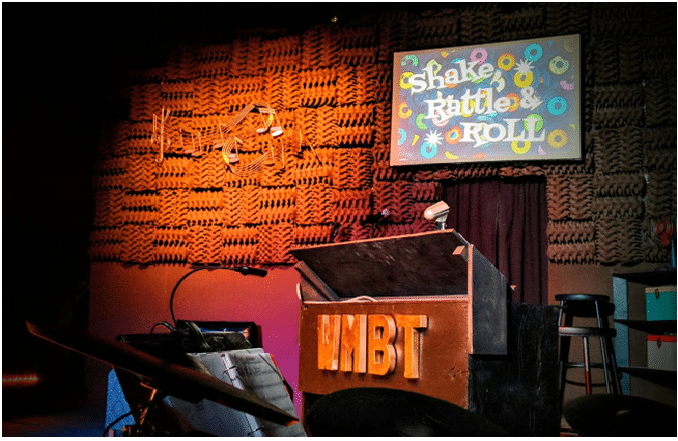 If you adore live entertainment, then The Music Box Theater is for you. With comedy shows as well as sing-alongs, The Music Box is immersive entertainment. Great for a light-hearted date night, or with a group out, The Music Box Theater is as goofy as it is genuine. Talented vocalists make remakes of popular music ever-enjoyable in an intimate theater setting.
16. Bayou Bend Collection and Gardens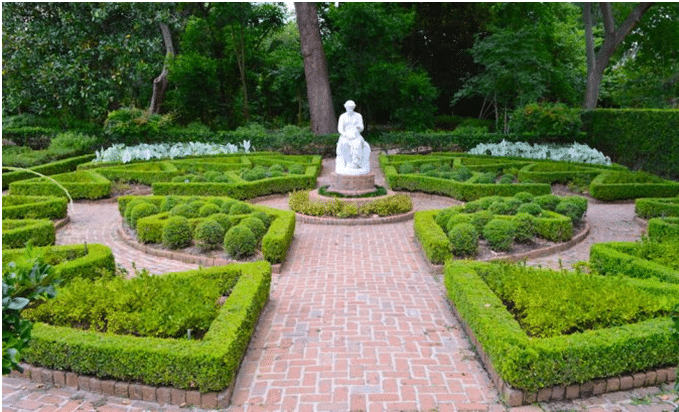 The gorgeous 14-acres of park and gardens at Bayou Bend Collection is just one of the reasons to visit. The other is the fine showcase of American furnishings in the former home of philanthropist and civic leader, Ima Hogg. Time your visit in late February, early March when azaleas are in bloom at the spot many consider the most beautiful natural refuge in the city. Currently, an immersive Christmas experience is being offered at Bayou Bend with thousands of lights and activities.
17. Buffalo Bayou Park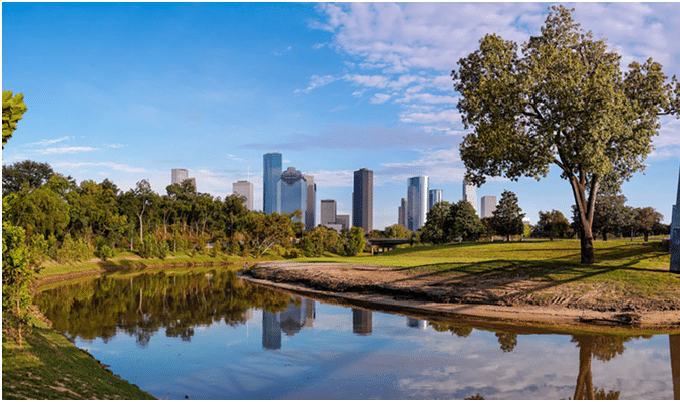 A great place for a stroll or to see Houston by way of a bike, Buffalo Bayou Park is a local favorite. Hugging Buffalo Bayou, the park is perfect for walking Fido, or for letting children loose. If you're feeling really adventurous, rent a canoe from Bayou City Adventures, or hop aboard The Spirit of the Bayou pontoon boat. Check out the public art in the park, and view Houston's city skyline from the green space.
18. Houston Museum District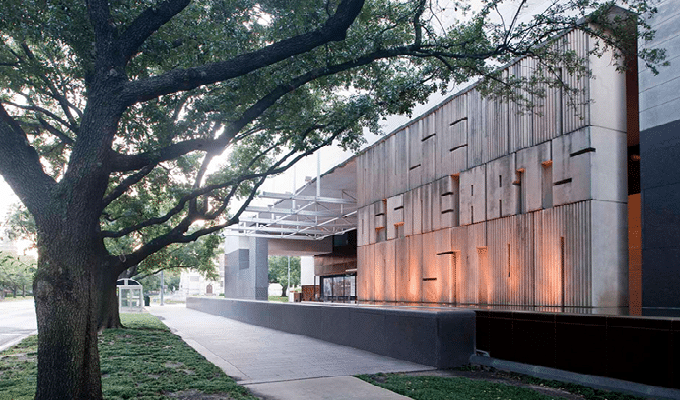 Head to the Museum District in Houston to immerse yourself in the joy of learning. Home to 19 museums with four walkable zones, the Museum District is the place to be for those who seek knowledge. Check the Museum District's website to learn about upcoming events in all four zones including Third Annual Turkish Music Festival, Holiday Maker Market, and Wines from Around the World-Sake: A Cultural Exploration of Japan. Museums include Czech Center Museum Houston, Buffalo Soldiers National Museum, Houston Center for Photography, and Houston Center for Contemporary Craft.
19. Saint Arnold Brewing Company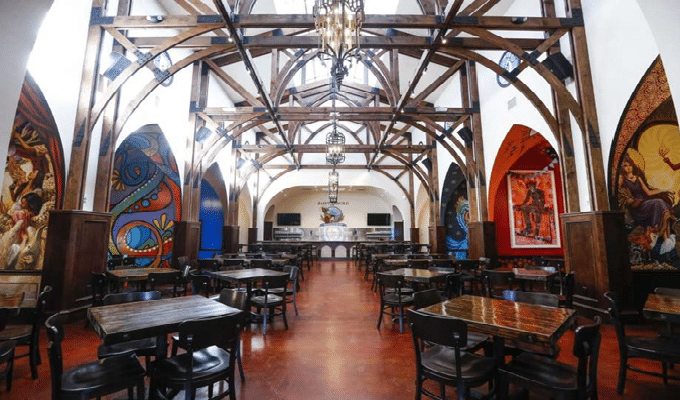 When you're feeling like you need a cold one (perhaps after hitting the museums hard!), head to the Saint Arnold Brewing Company. Texas' oldest craft brewery, Saint Arnold Brewing is named after Saint Arnold who is said to have multiplied his beer for thirsty pilgrims. Free tours are offered daily at 1 pm, 3 pm, 5 pm, and 7 pm and run about 45 minutes. The beer hall and restaurant are a wonderful place to refuel while enjoying a signature brew such as Fancy Lawnmower or Daydream.
20. Lone Star Flight Museum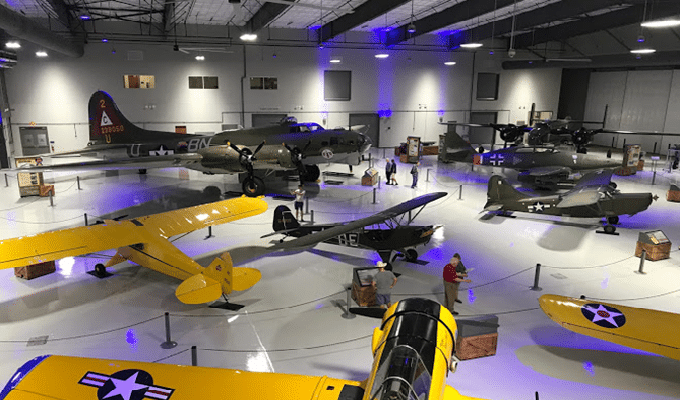 Last but not least is the Lone Star Flight Museum, held in an old aircraft hanger. For anyone who loves flight, this museum has something of interest. From vintage airplanes to historic photos, simulated flights to real flights in restored aircraft, Lone Star Flight Museum is interactive and impressive. Most of the aircraft is focused on the WWII era, however, children too will enjoy this notable museum dedicated to flight.
Conclusion
If you're bored in Houston, then clearly you haven't step foot outside! With so many things to do, it's more a question of how much you can pack into your time while visiting this Southeastern Texas city. Houston is perfect for any age or interest, offering entertainment by way of sports, music, and museums. Head to Houston for a memorable vacation in the state larger than life!