20 BEST Restaurants in Waco, Texas [2022 UPDATED]
By

Marina Yoveva
Set in the center of the Lone State, Waco, Texas, is sandwiched by the cultural hubs, Austin and Dallas. With its unique personality, Waco is known for quirky delights such as the Dr. Pepper Museum, The Texas Ranger Hall of Fame and Museum, and The Waco Mammoth National Monument, as well as The Waco Suspension Bridge. This small city of nearly 189,000 people truly knows how to eat well when dining out. Close enough to the Mexican border, Waco's food scene ranges from Mexican cantinas to modern American food. Other cuisines such as Greek and Italian pepper the culinary horizon. When you're in the beautiful city of Waco, Texas, be sure to eat well with these top 20 best restaurants. Whatever you decide upon, don't forget to bring your Texas-size appetite to Waco! Read on to discover the very best restaurants in Waco, Texas, and tempt your palate.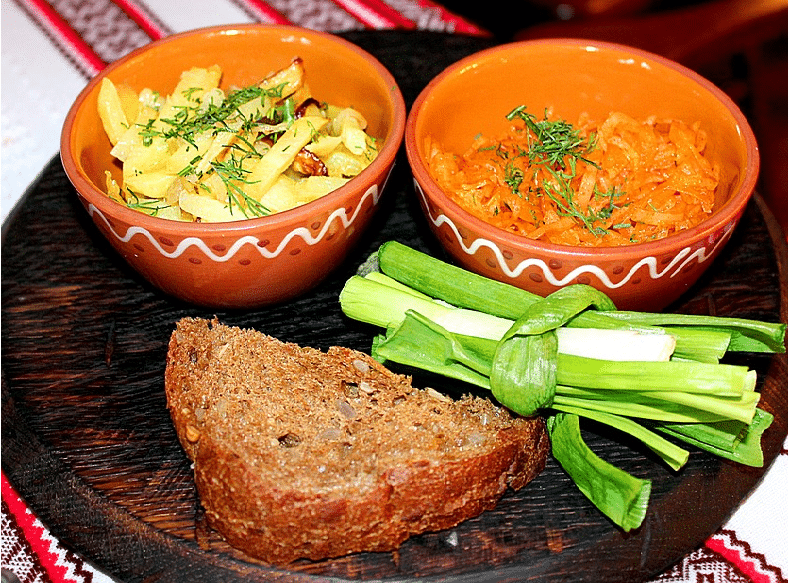 See Also: Top places to stay in Waco TX
1. Cafe Homestead
Delicious, hearty food is key to Cafe Homestead's endearing persona. With a combination of American, Mediterranean, and Southwestern foods on the menu, it would be near impossible to leave Cafe Homestead hungry. Highlights of the menu include 100% natural burgers, jalapeno cheddar cheese grits, and breakfast stars like Texas pecan pancakes. Set in a traditional craft village, a visit to Cafe Homestead is a truly unique experience. 
2. Magnolia Table
Magnolia Table is a contemporary American diner serving breakfast all day long, with farm-fresh ingredients. The pet-project of HGTV stars Chip and Joanna Gaines, Magnolia Table has a clean and bright ambiance on par with Joanna's TV-celebrity decorating style. The Magnolia Tribute pays tribute to The Cafe Elite, which has been part of Waco's dining culture for 100 years. Try the biscuits for a real treat, or stop in the Magnolia store for Homegoods.
3. Alpha Omega
Alpha Omega is known as a go-to for a quick bite with emphasis on sandwiches and Greek gyros. Lamb, pork, and chickpea gyros make this Greek classic a favorite for any diet, as well as seafood gyros. Try the Greek fries, loaded with herbs and feta, or stay on the healthy-side with their olive spread and dolmas (stuffed grape leaves). Also, enjoy Alpha Omega's delicious coffee bar with rich Greek coffee and sinful frappes.
4. Baris III Pasta & Pizza
Baris III Pasta & Pizza may look unassuming from the outside, but this Italian spot is a must for those who adore pasta and pizza. The lasagna is a stand-out on the menu, as well as the pizza whose size impresses. Large portions at an affordable price are a trademark of Baris III Pasta & Pizza, so come ready to eat. Additionally, Baris is BYOB.
5. Brazos Bar & Bistro
For those looking for fresh American food, head to Brazos Bar & Bistro set in the boutique hotel, Hotel Indigo. An extensive menu of vegetarian, vegan, and gluten-free options make this a great choice whomever you are dining with. Check out Brazos' flatbreads and a special menu section for seasonal favorites. Whether it's breakfast or late-night dining you seek, check out Brazos.
6. George's Restaurant & Bar
George's Restaurant & Bar is a comfort-food kind of place, now in operation for over 75 years. From dishes like beef tips to baked beans, George's capitalizes on food that will remind you of being at home. With ample space for large groups, come with the whole family to George's. Enjoy daily specials including Thirsty Thursdays with $4 margaritas.
7. MOROSO Wood Fired Pizza
Number 7 on our list of the best restaurants in Waco, TX. MOROSO is a unique restaurant offering Neapolitan-style pizza done in a wood-fired oven. With an emphasis on organic ingredients and authentic Italian flour and tomatoes, MOROSO's pizza is the best you can get outside of Italy. Enjoy specials such as happy hour every Tuesday-Thursday from 5-6:30 pm and Ladies Night every Tuesday with complimentary antipasto for all women. 
8. Jake's Texas Tea House
Admittedly, the name is a little misleading; Jake's Texas Tea House is not what the queen would look for when seeking out afternoon tea. Instead, Jake's Texas Tea House is a 1940's vintage gas-station themed restaurant with colorful memorabilia. The menu includes Southern fare, local beers, and indulgent desserts. Come for the fun vibe that Jake's Texas Tea House provides.
9. George's Restaurant & Bar #2
George's Restaurant is back again with its second location offering seafood, American classics, and ample breakfasts. George is a likable choice for young or old, with a wide variety of dishes to please any taste buds. Try the crispy chicken salad, chicken fried steak, okra, and garlicky mashed potatoes—crowd-pleasers. George's is great for a casual night out, or on those days you just can't be bothered to be in the kitchen.
10. Chuy's Restaurant
Chuy's Restaurant is the best of Mexican and Southwestern cooking. Fun and funky, Chuy's has a bright decor and playful names for their dishes. Enjoy fresh guacamole, burritos "as big as yo' face," and the house specialty Elvis Green Chile Fried Chicken, named after The King. Enchiladas, fajitas, and combination platters ensure no one will leave Chuy's hungry. Chuy's is the go-to place for Mexican while visiting Waco, Texas.
11. Vitek's Market
Finally, a BBQ joint hits the Waco list of top-20 best restaurants. A family-run operation, Vitek's Market has plates, sandwiches, and tacos, all filled with delicious BBQ. Whatever your meat preference, Vitek's has it. Enjoy pork, beef, and even smoked turkey, with delectable sides like beans, three-cheese macaroni, and house-made coleslaw. Featured on Food Network, the Travel Channel, and in the New York Times, Vitek's is an award-winning restaurant with good reason.
12. Cricket's Grill & Draft House
Cricket's Grill & Draft House has an impressive drink menu, a family-friendly ambiance, and a mouth-watering menu. Come for Cricket's brunch, which is served every Sunday, and includes creative dishes like strawberries & cream french toast and the benedict burger. Or come for the late-night menu, served from 10 pm-12 am, Sunday through Thursday. With over 100 beers on tap, Cricket's Grill & Draft House delivers on their name.
13. Ninfa's Mexican Restaurant
A true Abuela's restaurant, Ninfa's is named after the founder who started her first restaurant in 1973 using her pots and pans. Though Ninfa's has grown, it still retains its home-like atmosphere, where everyone is greeted like family. Enjoy large lunch entrees all with Mexican rice and beans, or come for happy hour Monday-Thursday from 2-6 pm, and Fridays, 2-4 pm.
14. Texas Roadhouse
Yes, it's that Texas Roadhouse—the one that can be found throughout America. However, this Texas Roadhouse is really in Texas and offers consistent meals that everyone loves. Surf and turf, unlimited rolls, and fried cactus blossoms are some unique dishes that stand out at Texas Roadhouse. Of course, there is always the steak, too. Waco's Texas Roadhouse deserves laudation for expedient service and well-crafted meals.
15. 135 Prime
135 Prime is the place in Waco to dress and impress. The upscale dining room is perfect for a celebration or to show off. Akaushi beef and Sashimi-grade seafood take dining at 135 Prime to a new level. For a romantic evening, go for the Chateaubriand Dinner for Two which includes salad, prime tenderloin carved tableside, and two side dishes of choice, topped with a dessert of creme brulee ($138).
16. The Egg & I Restaurant
The Egg & I Restaurant is a family-friendly breakfast spot that never lets you reach the bottom of your coffee cup. With fresh ingredients and eggs served every way imaginable, The Egg & I is a no-fail choice. Live it up with a bacon and cheese omelet or go healthy with avocado toast. Service is fast and turn-over quick, so you'll never have to wait long at The Egg & I.
17. Saltgrass Steak House
It wouldn't be Texas without steak. Saltgrass Steak House steak house is named after Saltgrass Trail, which Texan cowboys have taken cows to graze on since the 1800s. Come for a steak, a burger, or the 4-6 pm happy hour. USDA choice beef is used and every steak is topped with fresh garlic butter. There's no better way to celebrate being in the state of Texas than by a bite to eat at Saltgrass Steak House.
18. D's Mediterranean Grill
Mediterranean and Middle Eastern cuisine awaits you at D's Mediterranean Grill. With entrees such as kabobs and kibbe, falafel and tabouli, you've decidedly stepped off the traditional American food path at D's. Enjoy fresh salads such as cucumber and yogurt, Baba Ganouj, and stuffed grape leaves. Top it off with baklava and all your taste buds will be singing. One of the best restaurants in Waco.
19. Cupp's Drive Inn
Sometimes the need for a good ol' fashioned hamburger and french fries strikes. Cupp's Drive Inn is a Waco favorite, Cupp's give an old fashioned feel to their ever current food. With almost everything under $10, Cupp's keeps dining out affordable. Lunch gets busy but the service is quick, so expect a hot hamburger in no time at Cupp's Drive Inn.
20. The Backyard Bar Stage and Grill
Last but not least is The Backyard Bar Stage and Grill, known for its 27' x 15' outdoor stage. So much fun for a night out, The Backyard Bar Stage and Grill has fire pits, cornhole pits, washer pits, outdoor billiards, and a 40-foot outdoor screen. If that isn't enough to draw you in, enjoy their frozen drink station and shareable foods like fried pickle spears and cluckers (breaded chicken strips).
Conclusion
Waco, Texas, is a gem in the heart of The Lone State, with a plethora of excellent dining options. From a night out to remember with fine steaks to casual-vibed Mexican, Waco has so much to offer when dining out. With a variety ranging from Mediterranean food to iconic diners of a by-gone era, Waco knows how to eat, and to have fun. Don't forget to stay joyful with the many happy hours available, or to start the day like a king with brunch and breakfast options. With this list of the best restaurants in Waco, belly up and dig in.