Planning a family vacation or a short trip can become very quickly in a very stressful situation.  Not only you have to book a flight or rent a car, but you also have to book a hotel room and work around a limited budget. Instead of looking forward to enjoying quality time with our loved ones, our main concerns are how to make sure we pick the place to rest that best fits into our economic situation. This is why we decided to make this places to stay in Waco TX article, so you can put more of your time in enjoying with your family.
Luckily for us, the city of Waco offers many alternatives that adjust to our resources. Seeking an adventure has never been that easy. Regardless of if you are staying for a single night or a long stay, rest assured that every one of the hotels recommended here is the best the city has to offer. If you are looking for the best places to stay in Waco, Texas, then keep reading on.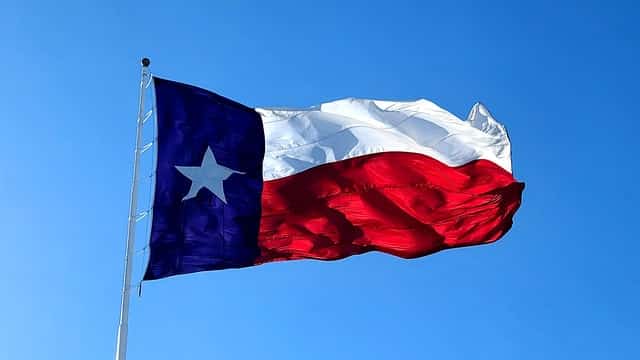 See Also: Best Restaurants in WACO
1. La Quinta Inn & Suites by Wyndham Waco Baylor Downtown
Located in the heart of Waco, and just a short walk away from Baylor University, La Quinta Inn & Suites is one of the best-rated hotels in the city. Amongst the many facilities this hotel has to offer, you can find free breakfast, high-speed internet access, a pillow-top mattress, and a well-stocked mini-bar. The staff is very attentive and friendly, following all the Covid-19 safety protocols.
2. Home2 Suites by Hilton Waco
Winner of the 2020 travelers' choice award, Home2 Suites by Hilton is one of the best places to stay in Waco, TX.  Offering a family-friendly setting with a vast display of comforts designed for their selective clientele. Every room was designed with your comfort and satisfaction in mind. Among the amenities, you can find free breakfast, free parking, a fitness center; also a kitchenette, free Wi-Fi, and air conditioning. Both studio and one-bedroom layouts are pet-friendly and easily accessible.
3. Hotel Indigo Waco – Baylor
Hotel Indigo is known for its simplicity, cleanliness, and reasonable prices. You can enjoy the many amenities such as an indoor pool, an on-site restaurant, free parking, and housekeeping services. It offers standard hotel rooms, with single and double beds. Though check-out is at noon, guests are welcome to enjoy the facilities until midnight, and the airport shuttle is available 24/7. Clearly, Hotel Indigo Waco – Baylor is one of the best places to stay on your visit.
4. Hampton Inn & Suites Waco South
Make yourself at home in the cozy suites and standard rooms Hampton Inn & Suites offers to their clients. Every room has a flat-screen TV, free high-speed wifi, and room service. Other amenities included are continental breakfast, airport shuffle, an indoor swimming pool, and a cozy bar lounge.  Check-in is at 3:00 PM Check-out is every morning at 11:00 AM.
5. Homewood Suites by Hilton Waco, Texas
Make yourself at home in one of the 88 guest rooms Homewood Suites has available for you.  Located at the intersection of I-35 and Highway 6, you are a short drive from Waco's popular nightspots and shopping district. Homewood Suites by Hilton overlooks beautiful Legend Lake, where guests can take short walks or hike on the several pathways around the lake.
6. Holiday Inn Express & Suites Waco South
Located halfway between Dallas and Austin, Holiday Inn Express & Suites is a short drive away from Waco Regional Airport. In addition, it is close to many attractions in this city. This hotel offers an intimate ambiance; every guest's rooms are generously sized and furnished with top-class amenities for everyone's comfort. Sadly, due to Covid-19, many indoor amenities like the swimming pool and fitness center will be closed for everyone's safety.
7.Residence Inn Waco
Residence Inn Waco is one the best places to stay in Waco if you are looking to stay close to tourist hotspots such as Magnolia Market and Magnolia silos. You can also find nearby the Waco Mammoth Site, Richland Mall, and Mayborn Museum. If you are traveling alone, worry not; the prices are affordable. Another bonus is that the rooms are always clean and cozy. You can also enjoy a free continental breakfast until 11:00 am.
8. Hyatt Place Waco – South
Hyatt Place is one of the most popular hotels in Waco. This three-star hotel is moderately close to the entrance of Central Texas Market Place. Nearby are also located Magnolia Market at the Silos and Baylor University, and relatively close is the Waco suspension bridge.  Guest can enjoy a full breakfast meal, which consists of oatmeal, fresh fruit, crispy bacon, sausages, and a hot cup of Joe.
9. Aloft Waco Baylor
If you are looking for a place near Baylor University, then Aloft Waco Baylor is the best choice for you. This recently opened hotel has nothing to envy to other places. Even though Aloft Waco is a brand new and very modern hotel, its prices are relatively cheap and affordable.
This first-class establishment offers to their guest a free shuttle to the Silos and all the attractions at the Magnolia Market. If you enjoy first-rate and sleek amenities, and you want to feel like a rock star, then book a room immediately. You won't have any comply.
10. Comfort Suites
Comfort Suites' mission seems to be to provide customers with comfort and convenience, offering a family-friendly environment and top-rate amenities. Every room is equipped with a kitchen, refrigerator, and 24-inch television with cable TV and premium channels. Waco Comfort Suites is a great destination for tourists because it is located nearby from Magnolia trail just across the street, Market at the Silos, and Baylor University's campus.
11. Courtyard by Marriott Waco
Founded in 1990, this cozy hotel take comfort to the next level. Clean rooms with comfortable and luxurious beds that will provide you with the rest you are craving after a long trip. Located right across the street from the Convention Center, the Washington Avenue Bridge is a very short distance from the Brazos River. You can also enjoy other amenities such as a complimentary high-speed Internet connection, a daily continental breakfast, an indoor swimming pool, and a fitness center.
12. Hilton Waco
Hilton Waco hotel is located within a short walk of Waco River Park and the Suspension Bridge; not only that, but it is close to other popular landmarks such as Magnolia trail, Waco Convention Center, and Baylor University.  If there is a thing the staff at Hilton Waco are proud of, is the fact they offer their clients the top facilities in all of Waco.
13. Bed & Breakfast on White Rock
B&B on white rock creek offers much more than a warm room to rest after a long day. Enjoy the Wacoian hospitality in this cozy inn located in the heart of Waco, just ten minutes from Baylor University, Magnolia Market, and the ever-popular Magnolia Silos.
You don't have to wander too far if you are looking for fun activities near your hotel. Another reason to get your phone and book a room right this instant is that contrary to other accommodations, you get homemade breakfast, lunch, and dinner. Clearly, B&B goes beyond what an inn should be.
14. Red Roof Inn
Red roof inn is a nice place to stay if you are doing a quick stop on the road. This inn has the basic amenities you should expect. Clean rooms, friendly and attentive staff, and a nice and welcoming ambiance. If you are taking your beloved pet along for the ride, don't worry. One well-behaved family pet is allowed on the premises; for any additional mascots, you will have to pay an additional fee.
Conclusion
Over time, Waco has become a popular place for families to get together. Waco provides a perfect getaway destination for those looking to escape from the monotony and looking to relax.  This city's mission seems to be to provide a second home for those away from home.  Waco has a special kind of charm only found in small towns. It might be the reason why Waco was awarded as one of the cities with the friendliest people in America.
Whether you like 5-star accommodations, homely inns, or something in between, you should know every hotel listed here was carefully selected, based on high rate reviews, top amenities, and staff. Whatever your final choice is, rest assure that every one of these hotels follows the Covid-19 safety protocols and WHO guidelines. Your main concern should be how to stop yourself from having too much fun in Texas, everything else, leave it to us.