Warning
: DOMElement::setAttribute(): ID wpgmza_tolls_166 already defined in
/home/sweetspi/exploreist.com/wp-content/plugins/wp-google-maps-pro/includes/class.directions-box.php
on line
126
Going on a trip can be a great way for a family to connect unless that is if your teenager is bored out of their mind. Making sure there is plenty to do is important, so I have found things to do with teenagers in Seattle that will surely keep them interested.
Although teenagers may be the same in a lot of respects, their own specific personalities are unique, so making sure the activities are something they will enjoy is important. Some may be into the arts, others the sciences. Maybe they are into extreme adventure. Of course, there are some who love to shop. No matter what your teen likes, you will find activities for them to do below.
For those of you with teens who are obsessed with the arts and culture, here are some things to do in Seattle with teenager that will pique their interest.
Museum of Pop Culture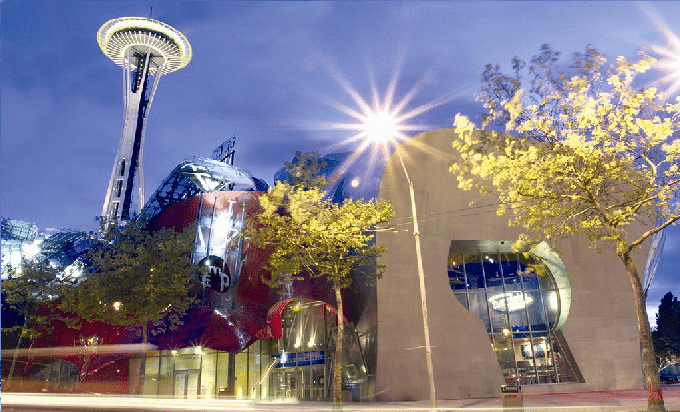 The Museum of Pop Culture will grab the attention of just about every teenager. What teen doesn't like music, and for your parents, you will find some of your oldies but goodies in this museum as well. With the largest collection of music memorabilia spanning decades, your teen will be enthralled for hours. Don't forget to enjoy one of the free indoor and outdoor concerts!
The Olympic Sculpture Park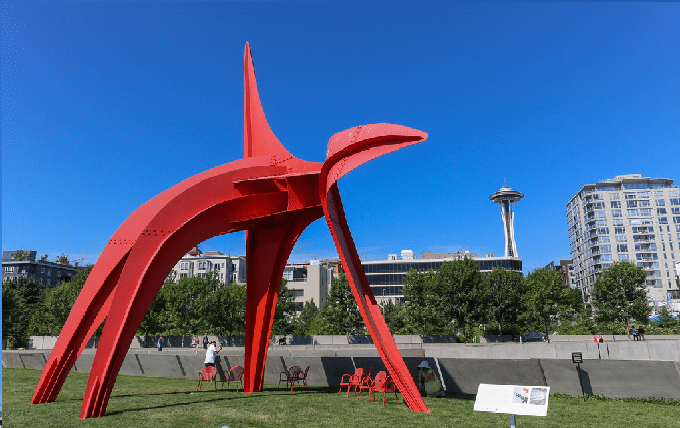 The Olympic Sculpture Park is more than just a museum. With its collections housing art from so many different countries and cultures, not only will you little arty love the exhibitions and collections, they may learn something about their heritage at the same time. Featuring art and sculptures to represent the world, there will be no shortage of stuff to keep them entertained.
Rainier Arts Center
Rainier Arts Centers "mission is to produce and facilitate a variety of artistic and cultural productions that are supported by our community." The programs available at the arts center include concerts, educational programs, theater, literary events, and dance and music from around the world. There is something for everyone here.
Adventure Seekers
For those of you who have teenagers who love to get their blood pumping, here are some adventure attractions they will love.
Ninja Course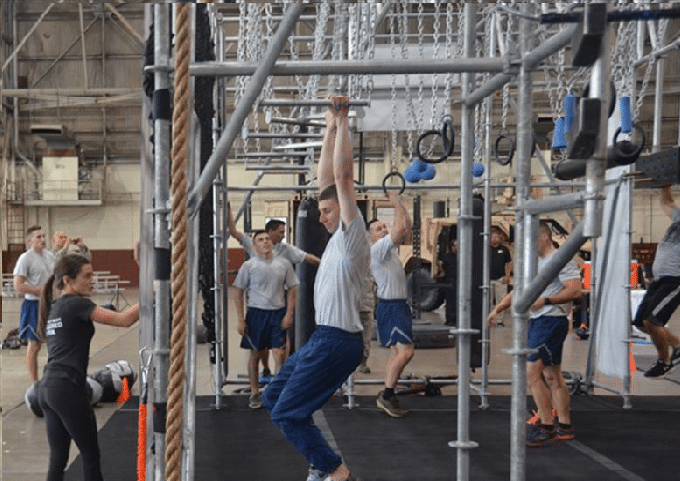 The Ninja Course at Elevated Sportz will keep your teenagers busy the entire day with all the activities they have to offer, including the Ninja course. With many features to challenge even the most trained ninja teenager. They also have activities including dodge ball, trampolines, a foam pit, and laser maze. This will easily become one of your favorite things to do in Seattle with teenagers.
iFly Seattle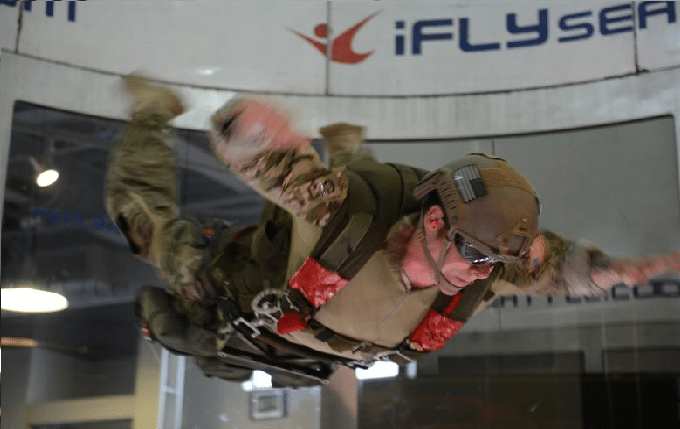 If your teenager is a thrill-seeker, this indoor skydiving center will give them the thrill of a lifetime. Can you imagine the smiles when you actually let your teenager skydive without your heart jumping out of your chest? Both of you will be happy, and they will get to achieve a bucket list item.
Time Escape Seattle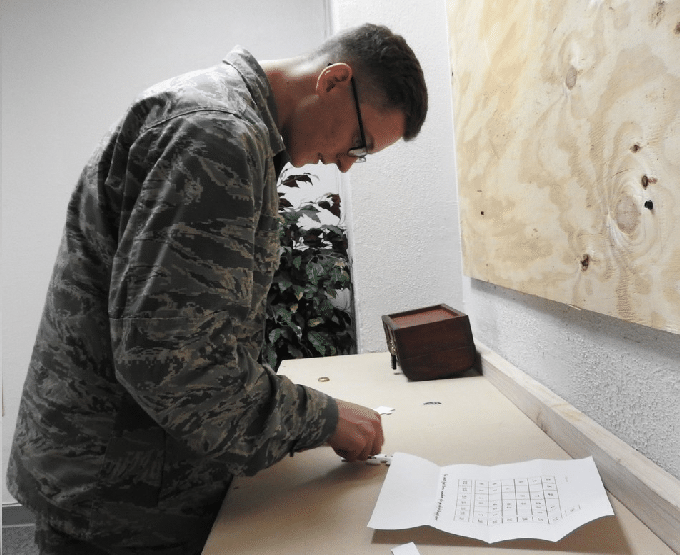 What better way to entertain your teenager than a visit to an escape room? At, Time Escape Seattle, your teens can escape from a spaceship, find the secrets in a castle, or find the assassin in the Presidential Assassination room. These rooms and more are waiting for you and your teen to solve the clues and escape.
Island Rock Gym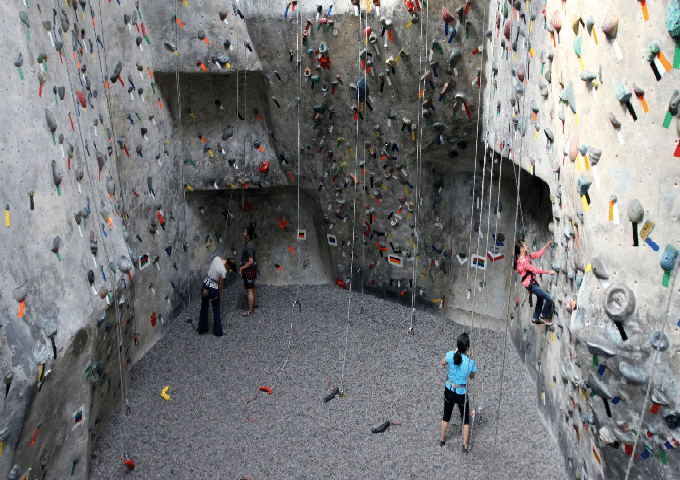 Take your teen on a rock and boulder climbing excursion at Island Rock Gym. All indoors with different climbing levels for the beginner all the way to the more advanced climber. Classes are also available. A great way to go climbing on one of Seattle's rainy days!
Science and History
For those teens who love science and history, there are so many things for them to see and do. Whether it is looking through a museum or interacting, there are many things to do in Seattle for teenagers that will get their minds going. Another great thing to do with teenagers in Seattle.
The Burke Museum of Natural History and Culture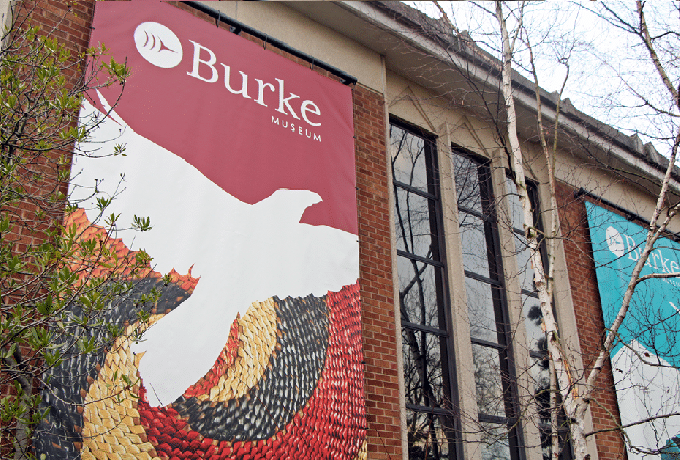 Located on the University of Washington campus, The Burke Museum of Natural History and Culture. This museum may inspire them more than you think. This truly unique museum was founded by Young Naturalists, a group of curious teenagers inspired by seeing Seattle's transformation. The museum has exhibits ranging from culture through history, and everything in between. What better place for teens to spend their time than a museum created by teens.
Museum of History and Industry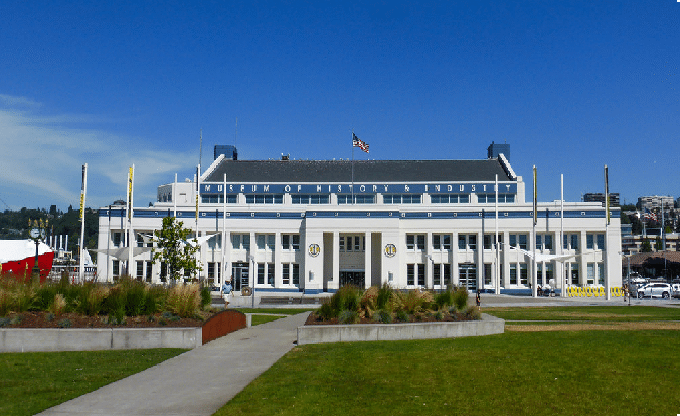 The Museum of History and Industry is more than just a museum. It is a hands-on experience that the whole family will love. This museum will give your teenager a look at how industry and innovation have shaped Seattle, the United States, and beyond. Some of its exhibits include the Bezos Center for Innovation, Kid-struction Zone, and True Northwest: The Seattle Journey. There is something for everyone here, and if you get hungry during your visit, stop at the museum café.
The Pacific Science Center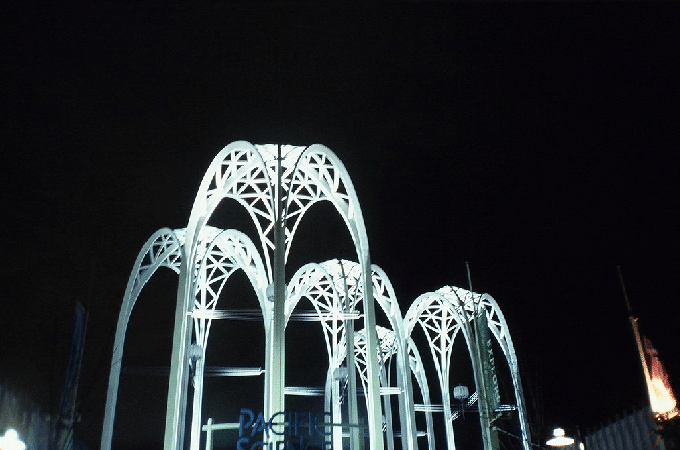 This science center isn't average by any means. There won't be any complaining here with all the exhibits and activities for your tee to engage in. There is a planetarium, virtual reality experiences, along with a laser show. If that isn't enough this center has everything for any science enthusiast around.
Outdoor Adventure
If your teenager is into the outdoors, Seattle is the place that will get their heart pumping. Enjoy camping, kayaking, or any of the marine life tours.
Ballard Kayak Tours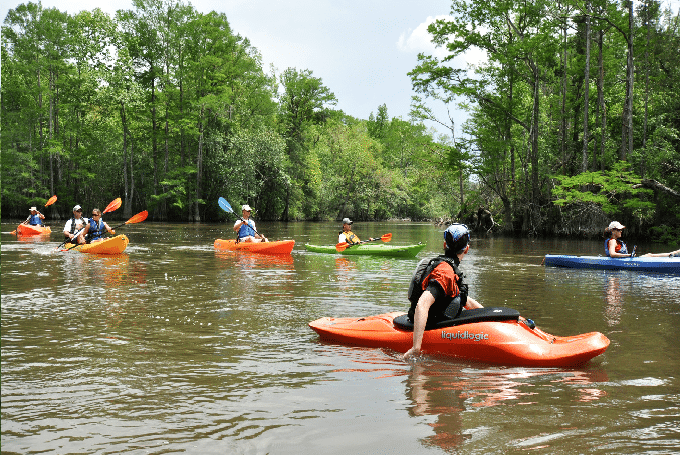 Ballard Kayak Tours has a ton of activities to keep your teenager busy. It's more than just a kayak ride. With tours such as the Clam Chowder Tour which takes you through the Ballard Locks and ends with a bowl of hot clam chowder to warm your bones. It is a great day of fun and food, with some hidden exercise for your teens.
Meadowhawk Sanctuary Treehouse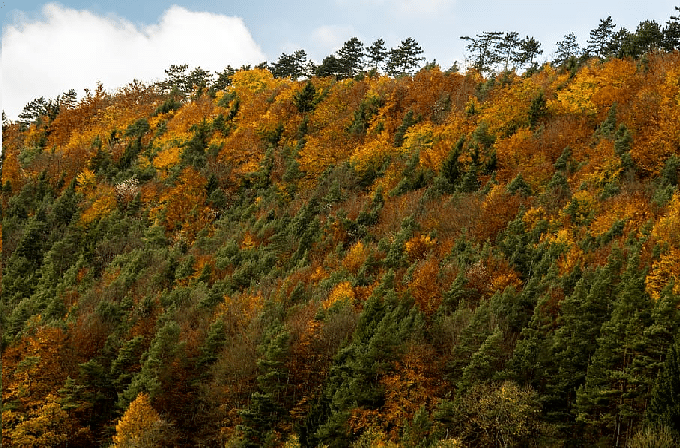 This is a camping experience your teen won't soon forget. How excited will they be to camp in a two-story treehouse that has electricity and heat? If their devices are attached to their hip, don't worry. There is WIFI available in the main building along with showers and restrooms. As an added bonus for you, breakfast is included. Enjoy spending time with your teen around the campfire, and feel free to bring your fur babies as well because they are welcome!
Klondike Gold Rush National Historic Park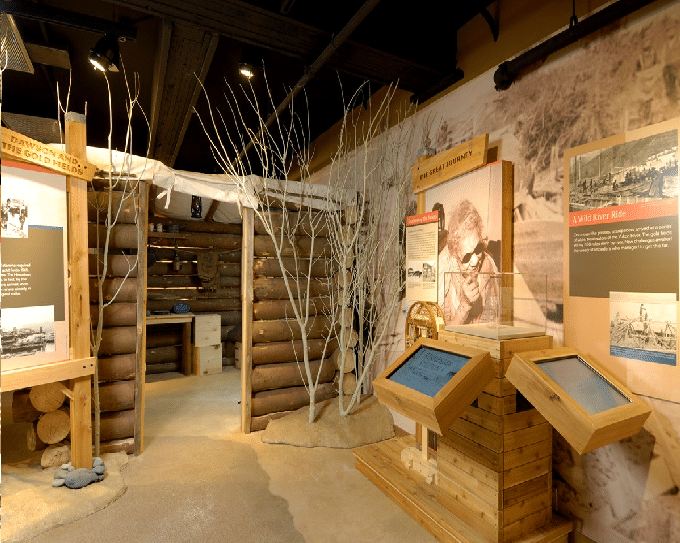 This historic park has a lot. On top of their floors of exhibits, your teen can try his or her hand at gold panning or take a guided tour. This may not be an outdoor excursion, but for those who want a taste of the outdoors, this is a great spot! Among the greatest things to do in Seattle with teenagers.
City Enthusiasts
For those of you with teenagers who would rather tour the city streets of Seattle, there are some great things to do in Seattle with teenagers.
Chocolate Indulgence Tour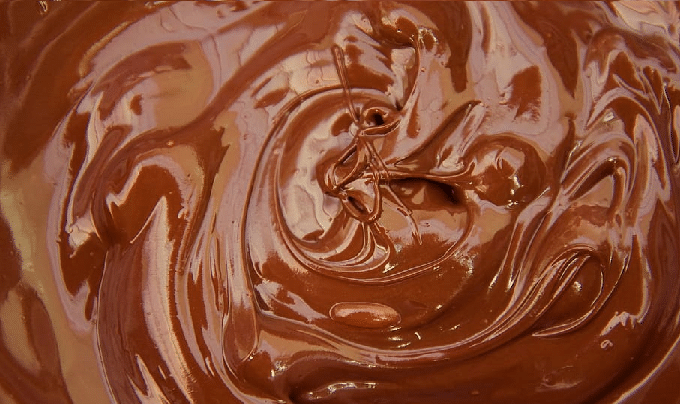 What teen wouldn't love the Chocolate Indulgence Tour? Who am I kidding? I don't know of a person alive who would love this. This tour walks through the streets of Seattle. You will be shown the ins and outs of the chocolate-making process along with tasting the indulgent chocolate along the way. It isn't just the decadent truffles either. You will also be treated to cupcakes, rich dark chocolate ice cream, and cookies. This is a great tour for the sweet tooth of any teenager.
Go on a Stadium Tour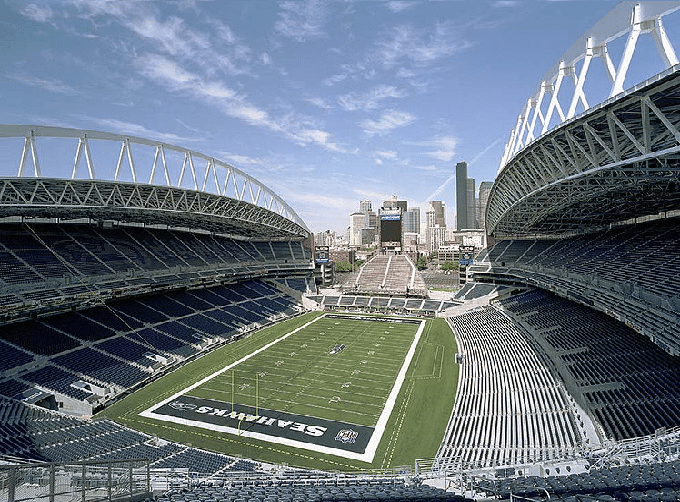 A stadium tour is perfect for the sports lover in your family. Take your teen on a guided tour Why not start with the CenturyLink Field guided tour where the Seattle Seahawks play. You can also purchase a private tour as well. Walk in the shadows of your sports heroes as you walk the field. This is one of the most memorable things to do in Seattle with teenagers they won't soon forget.
Seattle Pinball Museum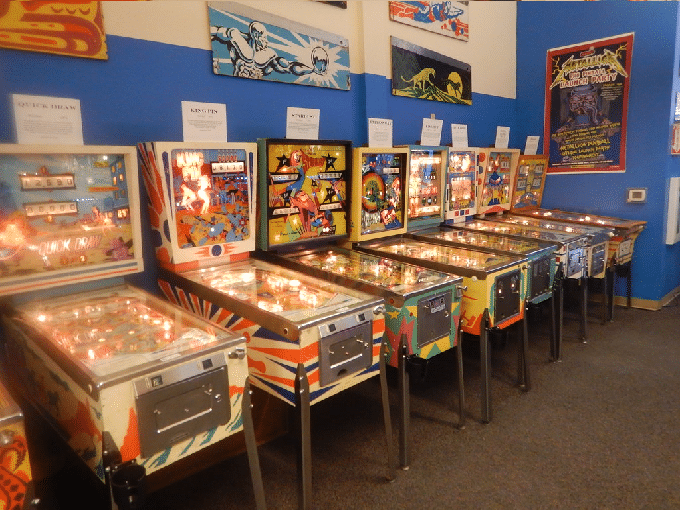 I can't think of a better way for a teenager to have fun than to spend their time at the Seattle Pinball Museum. Pinball Museum. The great thing is that it isn't just a museum. Your teenager can play till his or her heart is content, because all the exhibits are playable for free with the price of admission! Sit back and relax and enjoy a beer as your kids play away!
Conclusion
Taking your teenagers on a trip doesn't have to be a big ordeal. Seattle has so much to offer. It doesn't matter if you go on a chocolate indulgence, tour the seahawks stadium, or camp in a treehouse. Your teenagers will have a blast and you will make memories with them that will last a lifetime. So, when planning your next trip, remember, there are plenty of things to do with teenagers in Seattle.