Arizona is a stunning desert landscape that includes the iconic Grand Canyon as well as many additional must-sees. Whether you're a nature lover, a sun lover, a golf player, or an aficionado of culture, Arizona has something for you. A layered history of Native American people, a mining past, and a contemporary Arizona lifestyle all make up a rich culture.
Sunny year-round, visitors flock to the warm days (but chilly nights) of this desert gem. Whether you've got your feet pointed towards a major city in Arizona such as Tuscon or Scottsdale, or you're ready to camp in the outdoors, there's a wealth of things to do in Arizona. In any season, Arizona is sure to please. Read on to discover some of the highlights of things to do in Arizona for your next Southwestern getaway!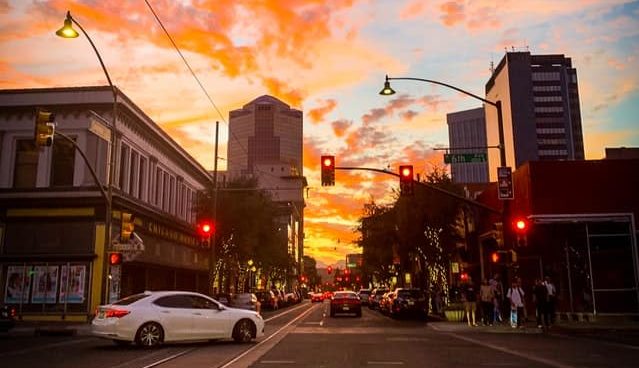 1) The Grand Canyon
There's a reason why The Grand Canyon comes in at the top of the list for things to do in Arizona, and that is because there is simply no other place like it on earth. The Grand Canyon is an incredible one-mile deep canyon that runs some 277 miles in length. Nearly 6 million people visit The Grand Canyon each year! Don't let the crowds deter you, though.
The most popular visiting spot is the South Rim, and there is generally enough space for everyone, especially if you plan your visit at shoulder-seasons (spring and fall). Though it's tricky to pinpoint exactly how old The Grand Canyon is, the oldest rocks date some 2,000 million years old. If you're feeling adventurous and want to up your experience at The Grand Canyon, opt for a helicopter ride over this vast expanse.
2) Sedona
Sedona is a town just outside of Flagstaff known for gorgeous red rocks and a thriving art scene. If you love the combination of nature and new age spirituality (many believe there are powerful earth vortexes here), then Sedona is for you. From 400 miles of hiking to boutique shopping, Sedona is perfect for those who want the best of the outdoors and unique culture.
Sip on a glass of wine from Verde Valley, golf at one of Sedona's courses, book a spiritual reading, or pamper yourself at a spa. Sedona is known for being surrounded by geological wonders and having a whole lot of personality to boot. Just an hour and a half from Phoenix, Sedona can also be a great day trip if you're based from there.
3) Antelope Canyon Tribal Park
Antelope Canyon is one of Arizona's most remarkable wonders; this sandstone slot canyon with sunlight streaming is a natural sanctuary. Widely photographed, you've probably already seen this notable landscape as one of Arizona's poster child faces. It is not encouraged to visit Antelope Canyon without a tour company, and the land itself is part of the Navajo Nation.
There are several tour companies to visit Antelope Canyon with. The busiest part of the park is the Upper Antelope Canyon, so if you want to avoid crowds, book a tour to the Lower Antelope Canyon, especially from November to March. There are also many hotels nearby if you want to make a night of it.
4) Saguaro National Park
If you want to see the breathtaking saguaro cacti that stand like soldiers across the Arizona landscape, put Saguaro National Park on your list. Open every day of the year, excluding Christmas. Saguaro National Park is busiest from November to March. In late February through March, come to see cacti and wildflower blooms, and then in April, see the saguaro itself bloom.
The park has a variety of hikes available, for the casual tourist to the more intrepid outdoorsman. It is also possible to bike in parts of the park. Easily accessible from Tuscon, Saguaro National Park is just another natural wonder of Arizona.
5) Taliesin West
Architect legend Frank Lloyd Wright brought his craftmanship to the Southwest with his former home and architectural school, Taliesin West. A unique building, tour the now-school of FLW, located within Scottsdale. Frank Lloyd Wright wintered here from 1937 until his death in 1951, and Taliesin West is a sight not to be ignored by any architecture buff.
Guided and self-guided tours are the only way to visit Taliesin West, and the tours run around 60 minutes, at $30-40 per person. Though Taliesin West is currently open, it is by reservation only, which can be made over the phone or online.
6) Phoenix Art Museum
The Phoenix Art Museum is home to a varied range of art exhibits, including collections that date back to the European Renaissance to the modern American West. The Phoenix Art Museum is the largest collection of art in the Southwest and highlights international exhibits and rotating domestic artists.
Recently reopened (due to Covid restrictions) art museum also has a plethora of events, including lectures, films, theater, and workshops. The Phoenix Art Museum also keeps its prices affordable, offering a weekly Pay-What-You-Wish on Wednesdays from 3 – 7 pm, or the usual $23/adult (discounts for students and seniors are available).
7) Besh-Ba-Gowah Archaeological Park
Arizona is home to some 22 Native American tribes, each with their distinct culture and heritage. Though there are some things to do in Arizona related to Native American culture, the Besh-Ba-Gowah Archeological Park, of the ancient Salado people, is close to seeing a historical Native community as possible.
The Salados occupied the area nearly 800 years ago, and the collection includes ruins, a small museum, botanical gardens, and a gift shop. The Besh-Ba-Gowah Archeological Park is open year-round, with the exception of being closed on major holidays.
Please check out this article by the Arizona Tourism to read up on etiquette when traveling to tribal lands: https://www.visitarizona.com/experiences/arts-culture/american-indian/.
8) Explore Navajo Interactive Museum
If a trip to Besh-Ba-Gowah Archaeological Park has your interest piqued in Native culture, then head to an informative afternoon at the Explore Navajo Interactive Museum, which will give you insight into another tribe, the Navajo people. Travel clockwise throughout the museum to explore the history of the Navajo nation from east, south, west, and north.
Over 7,000 feet of museum, enter into a traditional hogan (home) and gain unique glimpses into the Navajo life, such as creation stories. Though the museum is currently closed due to Covid-restrictions, please check the website as these openings and closings change frequently.
9) Goldfield Ghost Town
If you've got a penchant for spooky, Goldfield Ghost Town, a former mining town, is the place to go. Though there are many ghost towns in Arizona, the Goldfield Ghost Town is one of the most comprehensive ones, with tours through the non-operating Mammoth Gold Mine and a chance to visit the Goldfield Museum.
Kids will love a visit to Goldfield with interactive experiences such as panning for gold or a ride on the narrow-gauge train. At its hay-day in the 1890s, Goldfield once touted a thriving downtown complete with three saloons, a general store, and a schoolhouse. Goldfield is currently open and following the guidelines of the CDC, which include mandatory masks.
10) Heritage Square in Phoenix
Take a stroll into the past at Heritage Square in Phoenix, a historic part of the city that dates back to the 1800s. View Victorian-style homes and enter into the Rosson House Museum, restored to its full glory. Tours to the Rosson House Museum are $12/person and can be booked online, offering insight to early Phoenix families.
Perhaps one of the Rosson House highlights is the opportunity to book a Seance and Spiritualists Tour, which was a popular pastime during the Victorian era. A two-hour tour, this limited event includes food and drink, although perhaps not ghosts—the website makes a note stating that the Rosson House is not haunted.
11) Kitt Peak National Observatory
If you want to see the stars in Arizona, the Kitt Peak National Observatory, just outside of Tuscon, is an amazing place to head. The observatory sits 7,000-foot atop the Quinlan Mountains and has the world's largest collection of telescopes. Though the observatory is currently closed to the public, in normal operating times, it offers a Nightly Observing Program for visitors to see the best of the Arizona sky.
Do be prepared that Kitt Peak National Observatory is pretty much in the middle of nowhere; the website recommends coming with a full tank of gas and snacks packed, so you have a seamless journey when viewing the heavens.
12) Mission San Xavier Del Bac
Just eight miles south of Tuscon, the Mission San Xavier Del Bac sheds light on the Spanish colonialism in American's southwest. Built mainly by the Tohono O'odham people, Mission San Xavier Del Bac of the Roman Catholic faith was completed in 1797. Today visitors come as tourists and pilgrims to this historic site, and in the small gift store, you'll find silver charms of body parts meant to represent the miracles that people have witnessed while at Mission San Xavier Del Bac.
13) Verde Valley Wine Trail
The Verde Valley Wine Trail highlights the best in this up-and-coming wine region. Grab a map and explore the wineries of Northern Arizona, including stops at wineries such as Tantrum Wines, Passion Cellars, and Winery 1912. The map includes ten stops along the way, which range from Sedona to Cottonwood and Jerome. For extra fun, download a passport, get all ten stops stamped, and mail it into the Verde Valley Wine Trail to be entered in a quarterly drawing.
14) Colossal Cave
Take an adventure to Colossal Cave, an underground cave system that showcases crystal caverns. Great for families, explore the Colossal Cave with a tour that lasts 50 minutes. The cave has been dated back to some 900 AD when it was used as a shelter for Native people.
Above ground, explore the La Posta Quemada Ranch Museum, a 128-year-old working ranch. The exhibits within La Posta include history about the cave, including human's interaction with it. Just 15 miles from Tuscon, Colossal Cave is a great day trip destination.
15) Bisbee
Bisbee is not only an eclectic little town to love, it also has a historical past of being a mining town in the 1880s, giving it a unique character. The town has successfully transitioned from a lead, copper, and silver mine-town to a spot off the off-the-beaten-path worth seeking out.
Galleries and independently owned shops line the streets of downtown Bisbee, and many annual events such as Blues in Bisbee and The Bisbee 1000 The Great Stair Climb & Crat Beer Festival make this a fun choice. A monthly art walk every second Saturday, and a weekly farmer's market are other reasons to love Bisbee.
16) Desert Botanical Garden
Located in Phoenix, the Desert Botanical Garden is a gorgeous expanse of 140-acres worth of desert plants. The garden features numerous themed trails that pay tribute to different ecological aspects of Arizona, from the Sonoran Desert Nature Trail Loop to the Harriet K. Maxwell Desert Wildflower Loop Trail.
All trails are family-friendly and run less than a mile in distance per loop. The Desert Botanical Garden also is home to some incredible events, including the currently ongoing Las Noches de Las Luminarias event, which transforms the garden into an even more magical place with paper lanterns along the walk.
17) The Heard Museum
There's a lot of look-alike Native art in Arizona, but The Heard Museum is the place to go if you want to experience true Native American art. For 90 years, The Heard Museum has celebrated Native art, including up-and-coming artists of all visual forms. Offering a first-person perspective, The Heard Museum takes the usual stereotype out of Native people, offering a fresh view. While at The Heard Museum, enjoy a bite to eat at the Courtyard Cafe or stop in the gift store to take some keepsakes home of your time in Arizona.
18) Tubac
While you're in the art mode, head to Tubac, home to over 100 eclectic shops and art galleries. Known as the art capital of Arizona, Tubac was founded in 1752, and the overall vibe of Tubac is whimsical. Enjoy your time ducking into art galleries, exploring courtyards and public fountains, or dining in one of Tubac's local restaurants.
Tubac's Chamber of Commerce (contact listed below) offers up a great day itinerary on its website, including exploring the Tumacácori National Historical Park, a Spanish mission founded in 1691.
19) London Bridge in Lake Havasu
This quirky, yet-impressive architectural feat highlights the London Bridge, which formerly sat on the Thames River and made its way to Lake Havasu in Arizona.
Brought to Lake Havasu in 1968, the impetus was purely for tourism; which was bought by Lake Havasu's founder, Robert P. McCulloch Sr. Spanning 930 meters, the London Bridge connects to an island on the Colorado River. The London Bridge is considered the largest antique ever sold. Opt for a walking tour to really learn the past of this historic—and some say—haunted bridge.
20) Lake Mead National Recreation Area
Lake Mead is the water playground for Arizona residents, with Lake Mead, the Colorado River, and Lake Mohave covering some 1.5 million acres. Though both Lake Mead and Lake Mohave are artificial lakes, they have become a staple in the hearts of locals, offering an outdoor escape to temper the hot Arizona days.
Visitors love to fish, boat, camp, hike, swim, bike, and hunt in the varied landscape that Lake Mead National Recreation Area provides. With part of the park in Nevada and part in Arizona, it also draws many visitors from Las Vegas and throughout the state of Nevada.
Conclusion
Arizona is a state bursting with adventures just waiting to be had. With a southwest spirit, Arizona offers a rich diversity of natural wonders, cultural opportunities, and unique historical sites. Shining with sunny skies all year round, Arizona should be on any traveler's list of to-sees in the United States. With this list of things to do in Arizona, get inspired, and get packing—Arizona is calling!