20 BEST Restaurants in Dallas, Texas [2022 UPDATED]
By

Marina Yoveva
If you've ever been or are considering visiting Dallas, Texas then you must experience the vast array of restaurants it has to offer. Here is a guide of the 20 best restaurants in Dallas to help ensure that you make intelligent dining decisions!
Dallas is the seat of Dallas County which came to be due to the construction of the Interstate Highway System and Fort Worth International Airport making it a transportation hub. The city has grown as a result of trading and business activities. There are plenty of wonderful things you can find here worth exploring. Being located very close to Spanish territory a lot of Mexican cultures were imprinted to Dallas thus, it is known for its Tex-Mex Cuisine (a combination of Texas and Mexican dishes).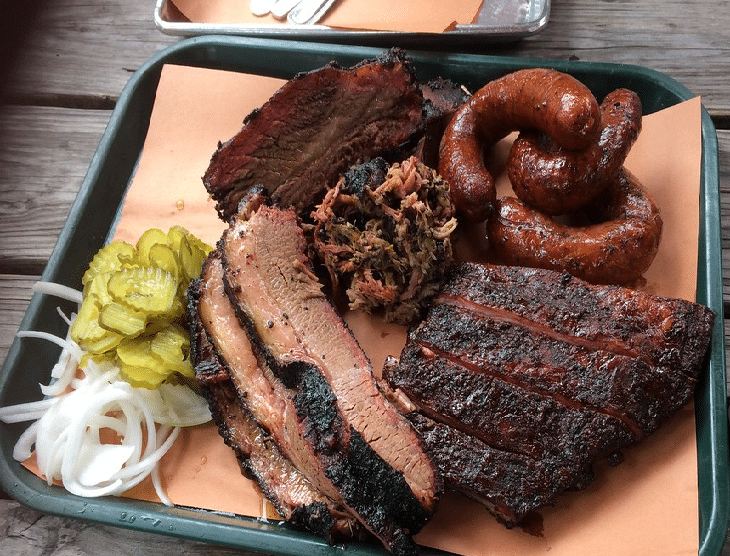 Read Also: Best Hotels in Dallas, Texas
That said, some of the best restaurants in Dallas include…
1. Ziziki's
A restaurant that is praised for its Greek food options. Do stop by to experience fresh healthy Greek food with a wonderful atmosphere. But if you would rather have a meal in the comfort of your own home, do not fret. They have the option of takeout requests. More so if you are having a business lunch or a gathering of friends and family, they have a party room that can accommodate large numbers.
2. Niwa Japanese BBQ
This is a restaurant that offers you the opportunity to not only see your food being prepared right before your eyes, but also take part in preparing it. This is such an advantage to you because you get to see how a certain dish is made. Hygiene is also of high standards because you see exactly how the food is handled. This makes it one of the best restaurants in Dallas.
3. Bishop Cider Company
If you are in search of rather intimate interaction with a loved one, then this is the place for you. This is a small but fun location. They do not offer any food but one is free to bring their food. Being the original Bishop Cider, the tasting rooms are located here. They have about six different taps of different flavored cider drinks.
4. Pappas Bros Steakhouse
Just as the name suggests, this restaurant has the best steaks in town. As if that is not enough, if you are a lover of wine then this is the place for you. It is the absolute place to treat yourself with good food and wine. The decor used in the surrounding is quite appealing thus if you are looking for a place to relax and let loose, look no further.
5. Rise no. 1
Other than the great food and services that this restaurant has to offer, it has a gluten-free diet that is delicious and flexible. They can pretty much fix up the meal of your desire. Be sure to try out their souffle which superb and so mouth-watering. It will keep you going for more.
Due to its ranking, it is considered to be one of the best restaurants in Dallas.
6. Kenny's Wood Fired Grill
If you are looking for grilled ribs or any other grilled meal, then this is the place for you. How great is it to be served with bread and butter before your meal is ready? Their ribs and burgers are to die for. Sample their popovers, they are unreal. Their service rendered is on another level as well.
7. Cafe 43
For an exquisite farm to table experience, this is the precise place to be in. Its association with Bush's family makes it one of the best restaurants in Dallas. Be sure to sample the grilled burger topped with cheddar with a portion of fries. That will keep you, going back for more. Perfect for a lunch date after having visited the Presidential museum and library nearby.
8. Uchi Dallas
In search of a fine dining sushi experience? Then look no further. The Uchi restaurant offers all Japanese cuisines. And the service is just as good if not better than the food itself. Seafood at its very best is presented so artfully and is palatable. To top it all up, their happy hour is daily and comes with a delicious treat.
9. Eatzi's Market & Bakery
As the name suggests, this is a restaurant that provides nothing but fresh and broad choices of food. Not to mention, you have the option to create your meals. You can as well choose to have all your meals baked, it is such a delicacy. From meatloaf to baked potatoes, breads, pastries and pimento cheese. These will keep you going for more.
10. Rodeo Goat
If you are in search of hamburger delicacies, then your search has just come to an end. Here is a restaurant that offers all types of burgers depending on your preferences. The patio overlooking the harbor is one of the main reasons why it is almost ever crowded. Regardless of which, the service is great and unique. Perfect for Sunday afternoons.
11. Leaf DinMaple er
This is a restaurant that without a doubt brings Canada to Texas. For the best breakfast options in town, Maple Leaf Diner is the restaurant to go to. It is popularly known for its variety of breakfast choices from pies to waffles as well as brunch. They serve breakfast all day! The service is exemplary and the dishes served are more than satisfactory.
12. E Bar Tex-Mex
Tex-Mex is a fusion of Mexican and American cuisines. And this is the main dish served at the E Bar Tex-Mex restaurant. If you ever make a stop here, make sure to sample the queso, guacamole or the brisket tacos. This is a one of a kind restaurant as it serves this specific cuisine. For this reason, it is ever so packed over lunch. Be it as it may, they seem to manage pretty well.
13. Saint Martin's Wine Bistro
A restaurant that offers a perfect romantic ambiance, it has a quiet and intimate feel that is conducive for dinner dates. The live Piano music that is played every night creates such a special atmosphere. It is well known for its tasty French cuisines and bistro-style dishes. Try sipping on some wine while on your visit for they have a great wine list!
14. Truluck's seafood, steak and crab house
Prominently known for the seafood cuisines it provides which is excellent. Do try out the Crab fried rice, a delicacy that will keep you craving for more. More seafood dishes include the claws, lobster bisque, crab cake, caesar salad, escargot, tuna tower, the list goes on and on.
Their steak dishes are quite scrumptious as well.
15. The Capital grille
This is a restaurant that is mainly known for its grilled steaks. It not only serves steaks but also has great vegetarian dishes and gluten-free food. Do not shy from ordering that vegan meal, it is just as good. The servants come in handy when it comes to making your orders by explaining the meals in the menus and the best wines for accompaniment. Be sure to stop by and have a piece of the experience!
16. Mia's Tex- Mex
Mexican and American cuisines are the main dishes served at Mia's. Not only is the service great, but the Tex-Mex meals are also delicious. And not to mention the fine drinks. If you know your tex-mex meals, you will not go wrong with any of your orders. The service provided is very fast and friendly too. Sample a brisket taco if you may, you'll thank me later.
17. Pappadeaux Seafood Kitchen
Located at the Dallas Fort Worth, this is a great stopover that has great services regardless of how crowded and loud it gets. The main dishes that are served are here is seafood. They also have good wine choices and happy hour menus. If you ever stop by, have some stuffed crabs and experience the taste of a lifetime.
18. S & D Oyster Co
This is a restaurant that has stood the test of time. Making it a personal favorite to many locals. Shrimps and Oysters are the specialties in this restaurant. Now accompanied by the ambiance and a glass of wine, what more could anyone ask for? The impeccable service will keep you going back for more. The amazing food and services will give you value for your money.
19. Houston's restaurant
This is an elegant restaurant with excellent food. You won't come across enough restaurants that have dress codes. It has a beautiful ambiance and a romantic mood. Ideal for intimate dates with loved ones. From the decor to the provided dress code which is formal and classy.
20. Ocean Prime
This restaurant is seafood-based. It's one of the top-ranked restaurants when it comes to hospitality and its wine list. It is renowned for its steak and dessert meals. It is an ideal place for celebrating and socializing. You also have the option of private dining. So if you are ever in town for games do stop by for the dining experience.
CONCLUSION
Dallas is one of a kind city. Seeing as it is a transportation hub buzzing with trading activities and tourism. If you are ever in town for business, tourism, sports activities or just passing by and are wondering which restaurants to visit, we got you covered. Take your time to enjoy the scenery and the beautiful sites there are. For when it comes to relaxation and unwinding, this guide will lead you to the latter. Pick your restaurant of choice and have a fabulous time. S Ensure that you've made the most of the available restaurants.