20 BEST Things to do in Los Angeles [2022 UPDATED]
By

Marina Yoveva
So, you are finally planning your vacation to Los Angeles, but the trouble is a quick search of the many things to do in Los Angeles shows you that there are too many things to do in your short visit. It's not practical to move to Los Angeles to get the full local experience, but rest assured, this list of things to do in Los Angeles will show you all of the fantastic destinations that will make you feel like a local and leave you wanting to come back for more.
Regardless of your traveling preferences, this list will give you the best in sports, theatre, entertainment, natural history, and the arts. When you are taking a break to plan your next destination, this list will give you the best in traveler favorites and local secrets in fine dining including pit-style barbecue, authentic Mexican cuisines, and some of the best burgers in America, including the many vegan and vegetarian options to satisfy every appetite.
See Also:
1. The Getty Center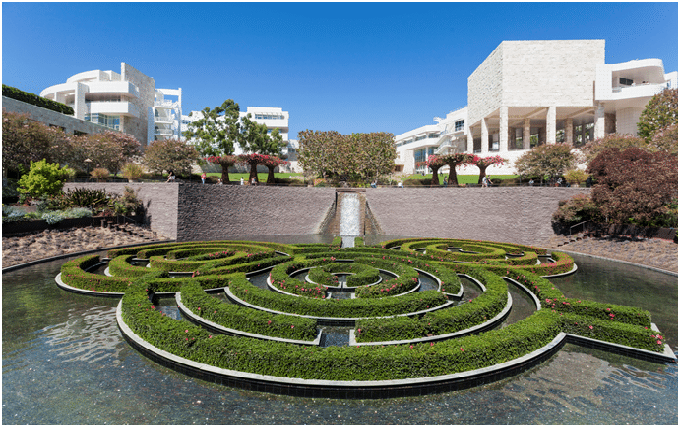 At the Getty Center, you will find some of the most unique attractions on the list of things to do in Los Angeles. This location offers a glimpse at some of the most famous European paintings, portraits, and sculptures while also offering scenic views of intricately crafted topiaries. Wrap up the day at the gift shop where you will find one of a kind gifts and explore the many tastes of the in-house restaurant featuring locally sourced ingredients.
2. Hollywood Walk of Fame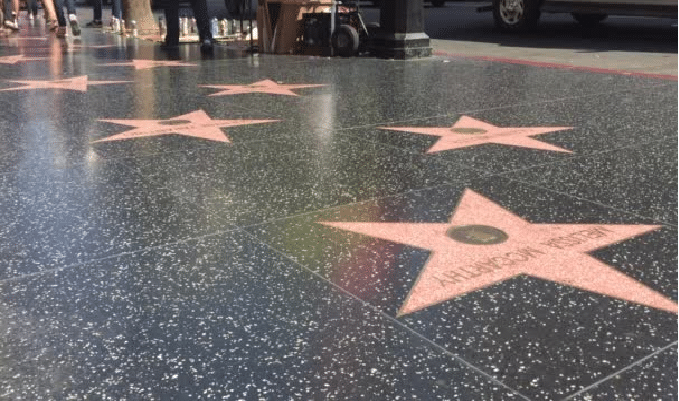 Take a trip down celebrity lane as you explore some of the most influential celebrities who literally left their mark on this destination that attracts tourists from all over the globe. This walk of fame will show you some of the most beloved individuals in show business like Randy Newman, Weird Al Yankovic, Marlon Brando, Celine Dion, and Johnny Carson. 
3. Universal Studios Hollywood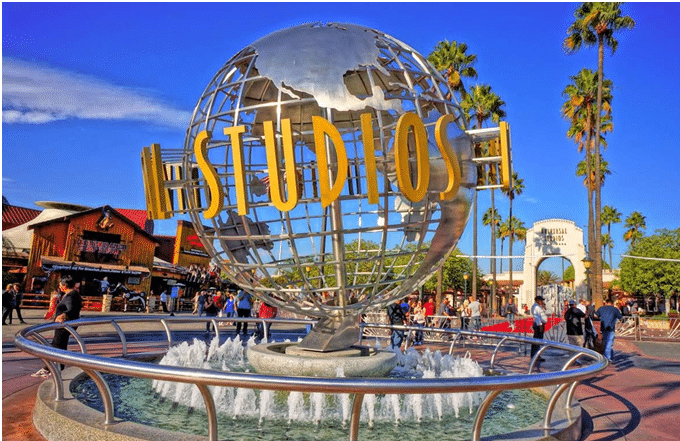 This next destination on the list of things to do in Los Angeles offers thrills for the whole family. Explore one of the many themed adventure rides at this world-famous park. The whole family will be transported to their favorite worlds filled with their favorite characters. Check out some of the newest attractions like Make Your Way Through Hogsmeade, Transformers the Ride 3-D, and for a more exclusive, hands-on experience, upgrade to the VIP-Experience.
4. TCL Chinese Theatres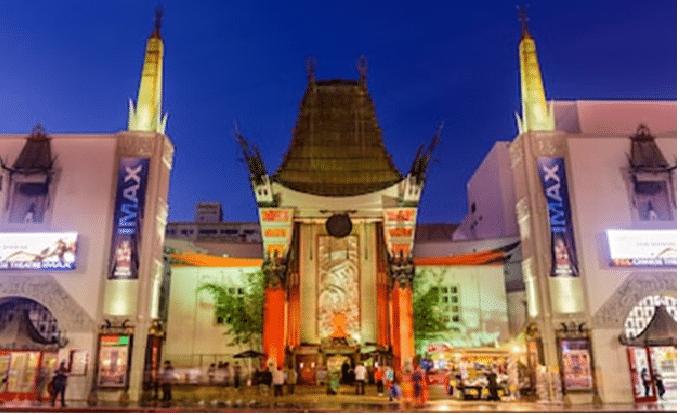 This famous, historic theatre has shown some of the greatest films of all-time, and now, you can have your own starlit experience as you tour this theatre like an A-lister. Explore the theatre inside and out while you hear some of the best stories and fun facts about the many Hollywood premieres and imprint ceremonies of recent history. When the tour ends, explore the many films this theatre shows daily, including your very own I-MAX event. 
5. La Brea Tar Pits & Museum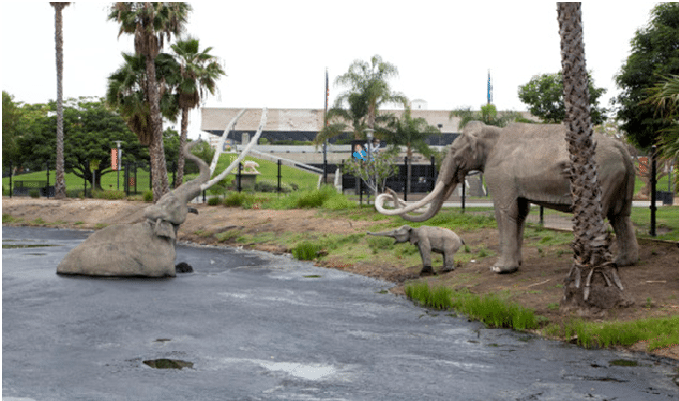 When visiting a new city, it's important to take in the local history, and the La Brea Tar Pits is a world-famous attraction that explores the ancient history of Los Angeles. Examine some of the most well-preserved mammal skeletons in the world while your family can watch as new skeletons are unearthed in dormant tar pits. This is one of the highest-ranked things to do in Los Angeles because of its fascinating glimpse at active tar pits featuring life-size mammoths and interactive exhibits. 
6. In-N-Out Burger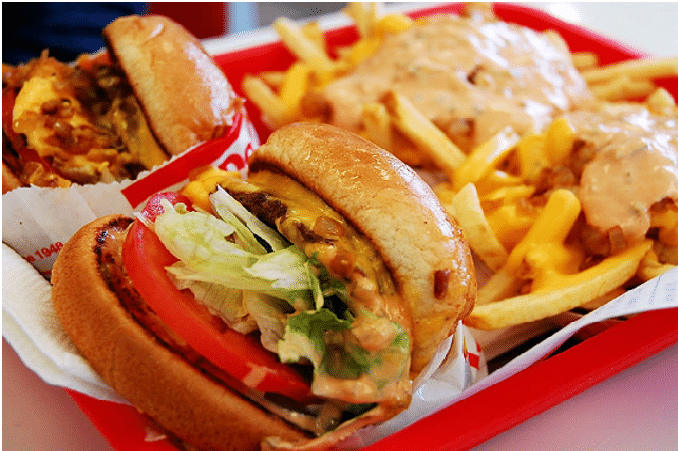 Try one of the best, hand-pressed burgers in LA with hand-cut fries, and fresh milkshakes. A trip to California would not be complete without trying a double-double with animal fries. This classic burger joint is sure to satisfy every burger connoisseur, and for a real treat, try the Neapolitan milkshake featuring vanilla, chocolate, and strawberry ice-cream with hand-scooped ice cream.  
7. Dodger Stadium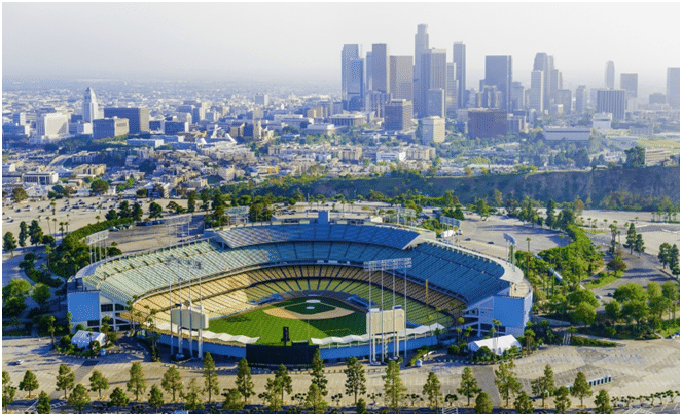 Get an up-close look at the National League's Winningest team while exploring the long history of some of the best historical players in the league. This next location on the list of things to do in Los Angeles will provide your family with an interactive tour of the stadium as you enjoy America's favorite pastime. Don't forget to try the world-famous Dodger Dog in one of the most scenic baseball stadiums in the country.
8. Gracias Madre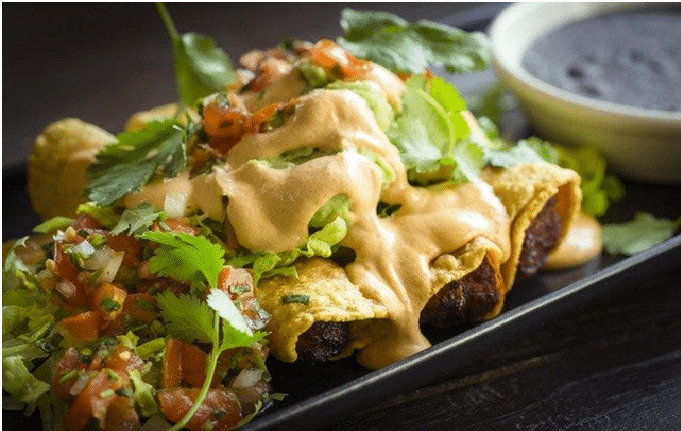 For authentic Mexican cuisine and a great atmosphere, this next entry on the list of things to do in Los Angeles will thrill your taste buds as you try classic dishes like fresh, steamed Tamales, Young Coconut Ceviche, Street Corn, Tacos Al Pastor, Chimichanga, and Enchiladas Verde. This location boasts freshly made ingredients, hand-crafted entrees, and made to order specialties for the traditional Mexican cuisine enthusiast and the adventurous flavor connoisseur.
9. Walt Disney Concert Hall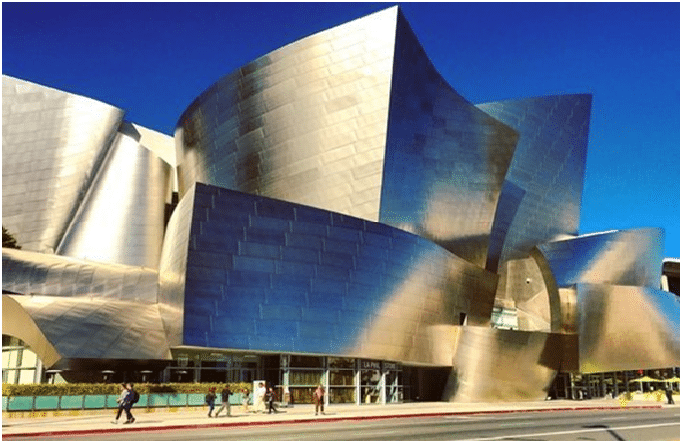 If your family is looking for the best in art and culture, look no further than this next thing to do in Los Angeles. This concert hall features some of the best musicians in Los Angeles as your family experiences classical compositions. Some of the latest themes include Beethoven's "Eroica," A Tribute to Oliver Knussen, and Tchiavosky & Copland with MTT. Get your tickets soon because these concerts provide a once in a lifetime opportunity for your family to feel like their favorite composers are on center stage. 
10. Apple Pan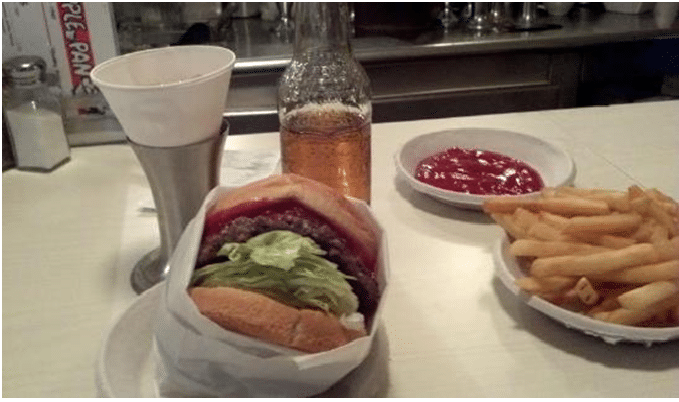 Rated one of the best burgers in America and featured on the Travel Channel, this next entry on the list of things to do in Los Angeles will have you coming back for more. With every menu item featured on the must-try list, no one on your reservation list will go hungry.  Explore the many selections of Steak Burgers and sandwiches including the Hickory Burger, Southern Baked Ham, and Swiss Cheese. Save room for dessert because you do not want to miss some of these famous pies like French Apple Pie, Pecan Pie, or order a Whole Pie to-go. 
11. Runyon Canyon Park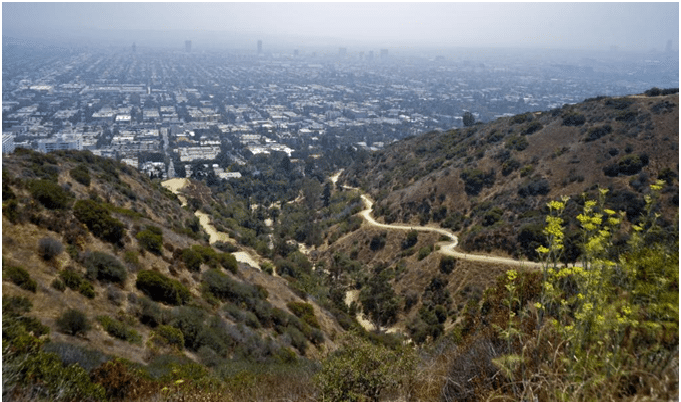 For this next entry on the list of things to do in Los Angeles, put on your hiking boots and get off the hot pavement as you explore some of Los Angeles's best natural attractions and scenic views. Explore the many hiking trails that wind through the canyon as you ascend to the highest peak and reach one of the best vistas overlooking Los Angeles. 
12. Fatburger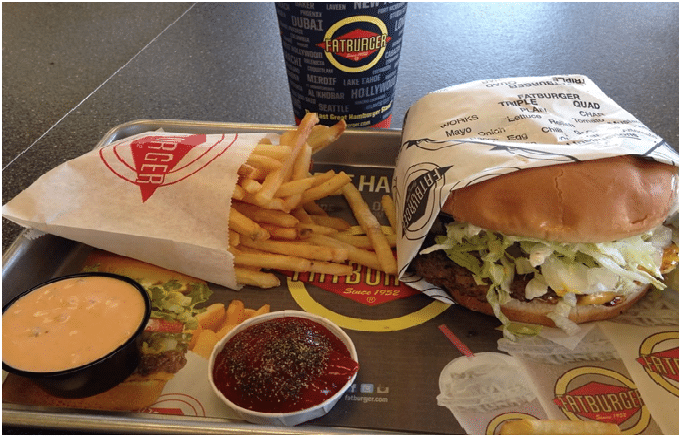 This next location is sure to intrigue the most voracious of diners as ou order your own classic Fatburger to suit your appetite. Try the Original Fatburger featuring melted cheese, lettuce, and tomato, or build your own King, Double-King, or Triple-King Burger, add bacon, onion rings, chili, or an egg. For the vegan and vegetarian traveler, try the new, made to order Impossible Burger. 
13. Los Angeles County Museum of Art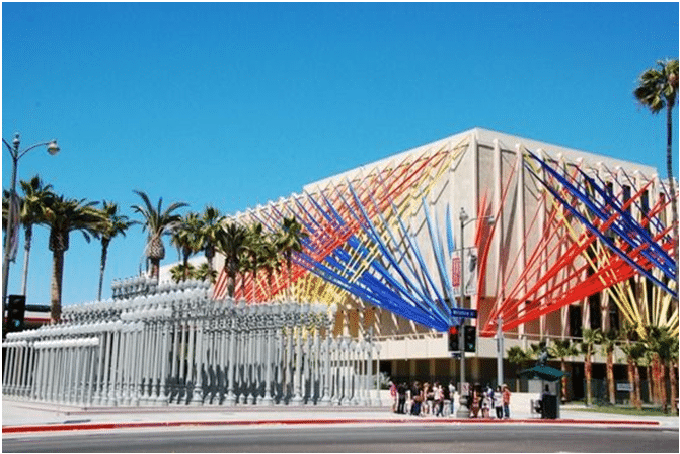 Open daily until 7 pm, this attraction features some of the most intricately crafted exhibits, each with their own unique theme, look, and mood. Enjoy exhibits like Betye Saar: Call and Response, Thomas Joshua Cooper: The World's Edge, featuring death-defying images, and Every Living Thing.  This is yet another engaging and educational location on the list of things to do in Los Angeles sure to create lasting memories. 
14. Gus's Barbecue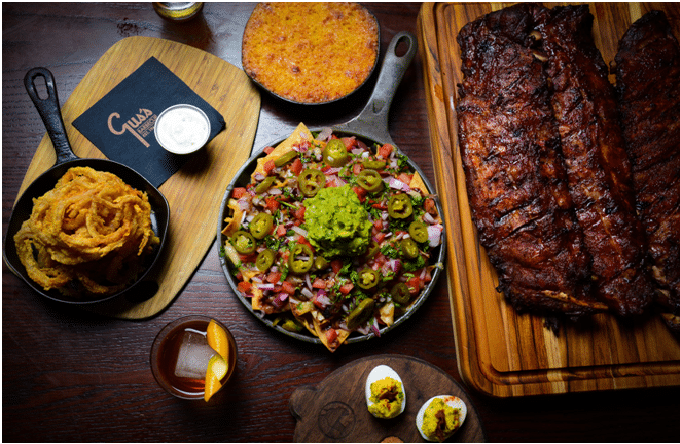 Open late night daily, this classic American Barbecue restaurant treats its diners to favorite barbecue staples like Cast Iron Cornbread, Spicy Smothered Hot Wings, Shredded Onion Strings, and Deviled Eggs, paired with favorites like Pulled Pork Tostada, Gus's Famous Burger, Brisket Burnt End Burger, and even, The Vegetarian. With so many choices, the classic pit-style barbecue is a must-visit addition to the list of things to do in Las Angeles.
15. Santa Monica Bay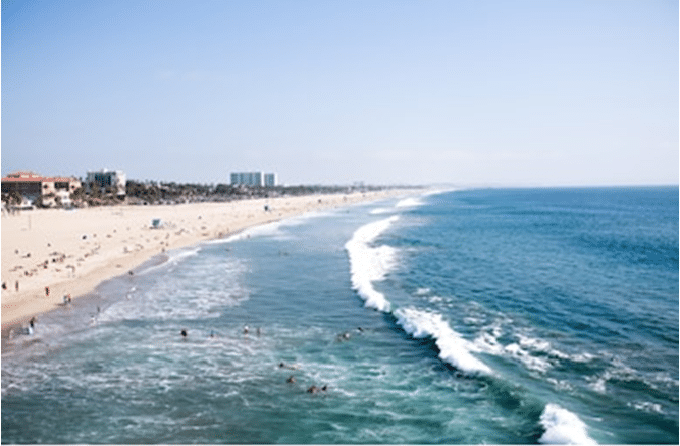 Pack up your swimsuit and hit the beach as you enjoy one of the many beaches that Los Angeles has to offer. Ride a bike along the pier and explore the many attractions the boardwalk has to offer including shopping and unique dining experiences. For the best in swimming, surfing, and whale watching, this entry on the list of things to do in Los Angeles is another traveler favorite. 
16. Toast Bakery Cafe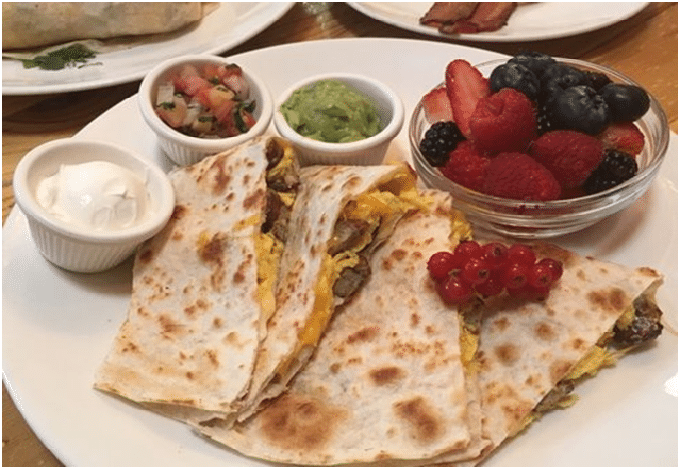 For breakfast and brunch favorites all-day, this location has a classic cafe and bakery delights like Strawberry-Banana Belgian Waffles, Breakfast Potatoes and Apple Chicken Sausage, The Tofu, a scramble featuring fresh veggies, and Berry Wonderful Pancakes. Dine outside with your favorite four-legged companion and enjoy the many sights as you start your morning, or afternoon, off right with the most important meal of the day.
17. Hollywood Sign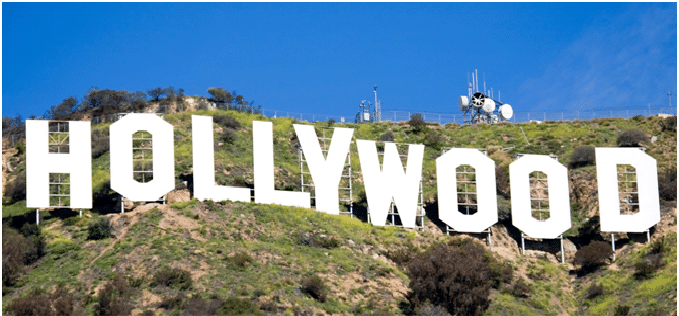 When thinking about California, undoubtedly, the first thing that comes to mind is the iconic Hollywood sign, and of course, a trip to California would not be complete without an up-close glimpse of the landmark that inspires so many young entertainers seeking to leave their mark. Choose your favorite view of the sign from one of the many driving tours and walking trails that bring this massive sign into full focus as you explore another of the many things to do in Los Angeles. 
18. Nickel Diner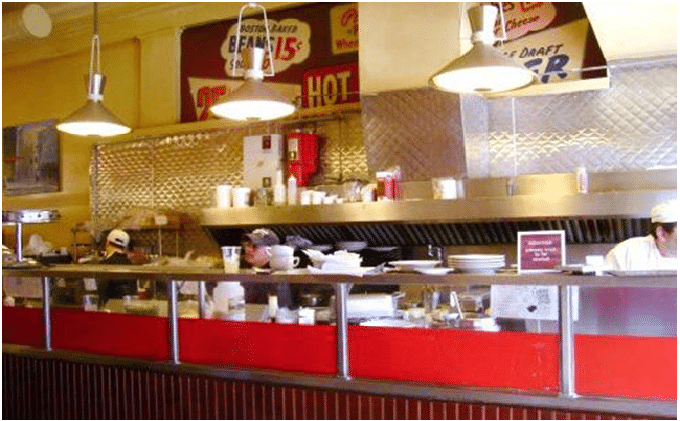 A classic diner experience is getting harder and harder to find, but this important landmark is working in full-swing to bring you the best in diner cuisine. Try one of the many in-house made bakery delights like Homemade Donuts, including Red Velvet, Maple Glazed Bacon, and Strawberry Crumble, paired with a diner staple like Eggs Your Way, Egg McNickel, Sloppy Veggie Jo, or the Corn Beef Reuben. 
19. Madame Tussauds Hollywood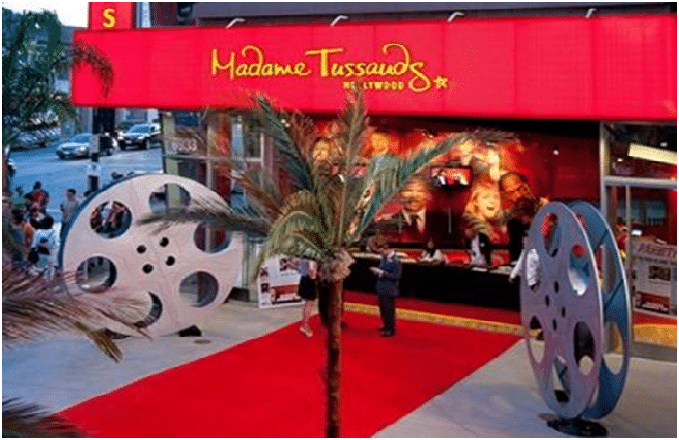 Get ready for your close-up at this next entry on the list of things to do in Los Angeles. Now, you can meet your favorite celebrities in person, or at least in wax, as you experience the Hollywood installment of the infamous wax museum. This budget-friendly entry on the list will give you the ultimate experience where you can take home a wax hand, get a souvenir photo with your favorite icon, and gain access to The Marvel Superheroes 4-D Experience. 
20. The Front Yard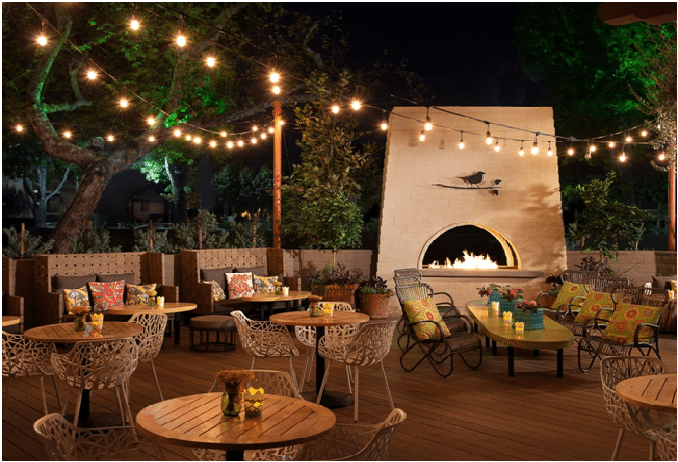 Voted a favorite by local diners, this next location on the list of things to do in Los Angeles is a full sensory experience as you relax in a botanical garden while enjoying some of the many expertly crafted menu items like The Front Yard Buffet, TFY Eggs Benny, Nutella Stuffed French Toast, TFY Granola, or a Seasonal Fruit Bowl. With so many great breakfast options, this location will thrill all your senses as you prepare for your day exploring all that Los Angeles has to offer.
Conclusion
With so many restaurants, attractions, and destinations, this list of things to do in Los Angeles can go on forever, but this top 20 list is sure to give you the best in local and traveler favorites. With its many iconic, historical, and scenic destinations, Los Angeles is a destination that continues to surprise and delight travelers all over the world. This list has explored the many options for your traveling itinerary regardless of your personal traveling preferences. Now that you know what Los Angeles has to offer, you can rest assured knowing that you will have the best vacation featuring the highlights of Los Angeles.
Read also: Best Restaurants in Hollywood, CA