19 BEST Things to do in Portland, Oregon [2022 UPDATED]
By

Marina Yoveva
Portland, Oregon is one of the greenest cities in the country and may be known for its 154 days of rain per year, but it has so much more than a little weather. There are many things to do in Portland whether it is discovering one of the parks or enjoying the nightlife. There are so many great things about the city that you may never want to leave. You may even find it difficult to decide from the many options of activities.
No matter when you visit or the reason for the visit, you can always find something fun to do. Here is a shortlist to get you started.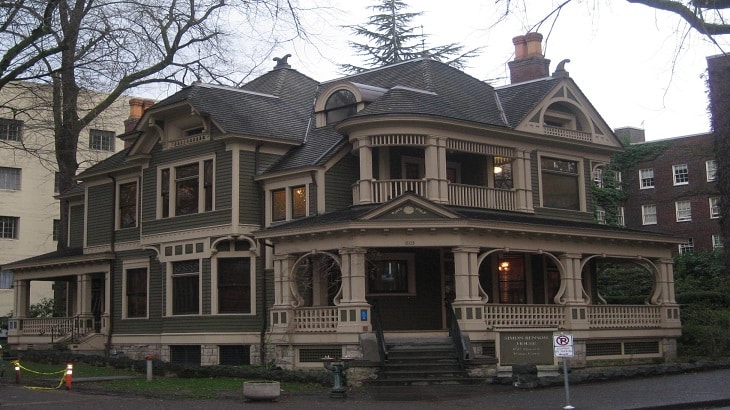 1. International Rose Test Garden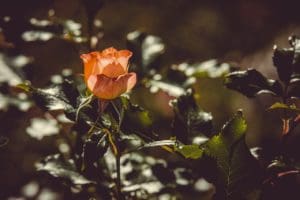 The International Rose Test Garden has over 8,000 rose on its beautifully landscaped grounds.  This is any rose lover's dream. This is a great way to spend a day, and with guided tours, you will find out everything there is to know about roses. If you are feeling generous, you can volunteer your time helping in the garden pruning roses.
2. Portland Japanese Garden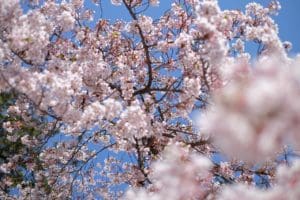 The Portland Japanese Gardens is so much more than just a garden. On your trip here, you not only experience the beauty but will have the opportunity to visit the Cultural Village to see Japanese arts through performance and seasonal activities. Take the opportunity to learn about the garden, enjoy your day, and leave feeling a peaceful calmness.
3. Washington Park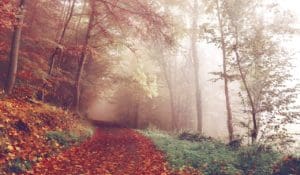 Being one of the oldest parks in Portland, Oregon, Washington Park has an abundance of activities for all ages. With the many miles of hiking trails or the rose garden, you can enjoy the beauty of the park's natural surroundings. Are you looking for something a little wilder? Head on over to the zoo to see some of the most beautiful animals. You can also enjoy tennis, archery, and there is even a playground for the kids to play while you take the load off.
4. Pittock Mansion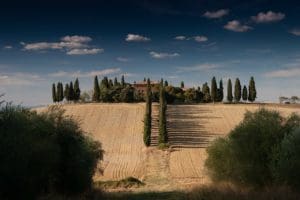 Take a step back in time when you visit the Pittock Mansion. Home of Henry Pittock, newspaper publisher and investor. This 16,000 French Renaissance-inspired home is breathtaking, especially with its views of Downtown Portland and the Cascade Mountains. The round and oval rooms are an artistic feature you don't want to miss. When you find yourself in Portland, this is a must-see during your visit.
5. Lan Su Chinese Garden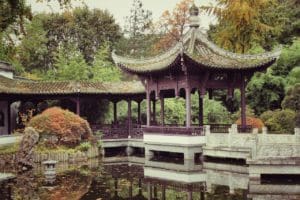 This is one of the most amazing things to do in Portland. These beautiful botanical gardens are inspired by a 2,000year-old Chinese tradition you get transported to when in the gardens with the awe-inspiring history of Chinese culture. While you are there, take a trip to The Tao of Tea Teahouse to complete the experience.
6. The Grotto – National Sanctuary of Our Sorrowful Mother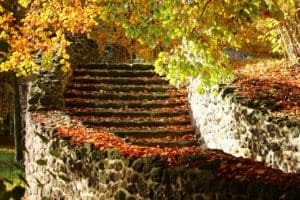 This Catholic sanctuary will take your breath away. Whether you are coming to see the beautiful gardens and statues or to attend Mass, your time here will be a peaceful one. Spend some time by the reflection pons as you take in the beautiful views. This 62-acre sanctuary is the perfect stop for calming serenity.
7. Forest Park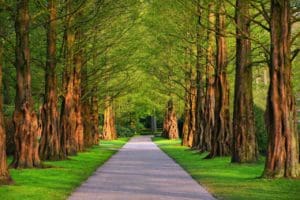 It is hard to imagine a park this expansive would be in an urban setting, but this one is. With its 5,200 acres, Forest Park is an oasis from the city without having to leave it. With 80 miles of trails, this picturesque forest allows you to spend some time in nature by walking, cycling, or horseback riding. It is a beautiful respite to clear your mind and get in touch with nature.
8. Crystal Springs Rhododendron Garden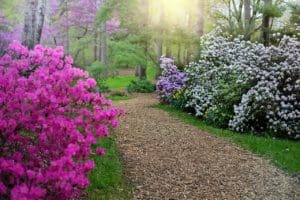 Whether visiting in the fall or spring or anywhere in between, the Crystal Springs Rhododendron Garden will leave you breathless with the brilliant colors of nature. While walking through the gardens you may be lucky enough to see an eagle making its new nest, or another little critter scurrying along. This is nature at its finest. It is a place to go for serenity and to regroup.
9. Portland Art Museum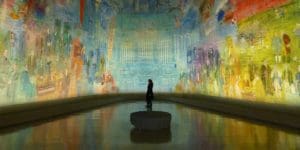 No trip is complete without a trip to a local museum, and the Portland Art Museum is no exception. Rated one of the top ten things to do in Portland, the museum has some fantastic exhibitions including the Objects of Contact- Encounters between Japan and the West and The Mark Legacy which is works of art donated by the  Marks family. This is more than the beauty of art to enjoy, but a chance to learn more about the culture of Portland.
10. Hoyt Arboretum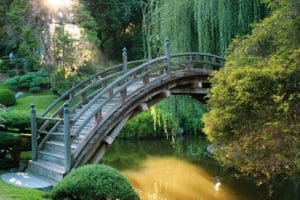 This is a museum like no other. It is a living museum that houses some of the most endangered species. With 12 miles of hiking trails and home to more than 2,300 varieties of trees and shrubs, the Arboretum will treat you to a show of some of nature's best treasures. With 190 acres to explore, you will never run out of things to discover.
11. St. Johns Bridge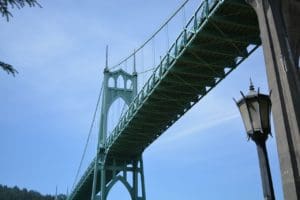 Take a walk along the St. Johns Bridge, the prototype for the Golden gate bridge. Nestled in the Willamette Valley spanning the river, this architectural beauty towering over Cathedral Park. It is one of the most beautiful bridges in the country that allows for a view for miles around. Book a tour or walk quietly alone on one of the most beautiful bridges created.
12. Oregon Museum of Science and Industry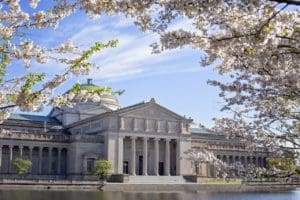 If you are a science buff, then this is the place for you. You will find everything the scientist in you desires from a life and chemistry lab to a look into life on a submarine. There is even a science playground for the kids. If you get hungry after all the discovering you do, then stop in at the Empirical Café or Theory Restaurant. This will be a day of fun and exploration that will leave you wanting more.
13. Portland Saturday Market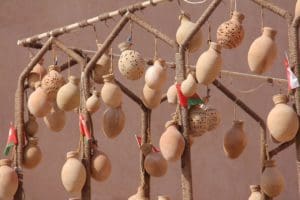 Portland Saturday Market hosts the small businesses and local arts and crafts makers of Portland. It is "Nationally recognized as the largest continuously operating open-air arts and crafts market in the country."  There is no shortage of creativity when it comes to the items sold here. You can find anything from hand-carved candles to homemade apothecary items. If you are looking for something unique, you will find it here.
14. Oregon Zoo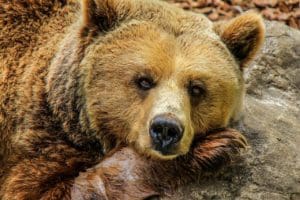 When you step into the Oregon Zoo, you are stepping into the deserts of Africa, the Rocky Mountains, and anywhere else some of these beautiful animals hail from. Look into the habitat of an Asian elephant or feed a giraffe on the feeding deck. This 62-acre paradise will introduce you to some of the most beautiful wildlife.
15. Tilikum Crossing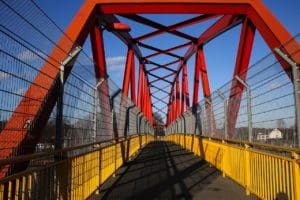 Tilikum Crossing is a car-free bridge. You will however find the Portland Streetcar among other modes of public transportation. Dubbed the  "Bridge of the People," this bridge makes it more c convenient to get to all areas of (Portland, no matter your mode of public transportation). If you are interested in a scenic view, why not take a walk across the bridge?
16. Alberta Street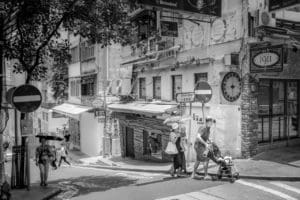 Whether you are looking to shop or immerse yourself in street art, then Alberta street is where you should be. There are plenty of places to eat or take a load off in one of the many coffee shops. No matter what the reason, you will have a great time visiting one of the best things to do in Portland.
17. Mount Tabor Park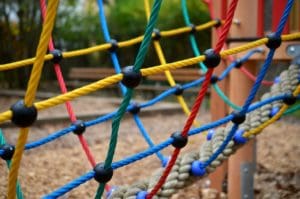 This park offers everything for those wanting to be outdoors. Complete with everything from tennis courts to a playground, there is an activity for every age and ability. Being a picnic and spend the day taking in the beautiful Portland green space. What is even more inviting is the accessible play areas for those who may need them.
18. Portland Farmers Market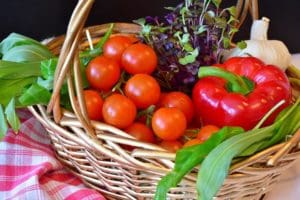 Portland Farmers Market operates seven farmers markets in Portland. With over 200 vendors, Portland Farmers Market is a one-stop-shop offering the best of what Portland farms, nurseries, bakeries have to offer. You will also find fresh meat, seafood, cheesemakers, and specialty foods. While you are doing your shopping, enjoy the live market music.
19. Pearl District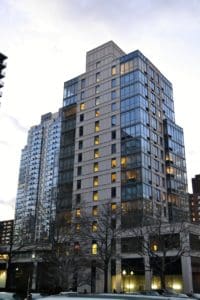 The Pearl District is a community in Portland for all your business, shopping, and dining needs. It is an urban area filled with specialty shops with local brands featuring the local style of Portland. There are plenty of restaurants and coffee shops to fuel you up on your adventure. One of the best features is Powell's City of Books, which is an entire city block of books. It's any bookworm's dream!
Whether you are visiting Portland for the shopping and nightlife or as a respite to the outdoors, Portland has a lot to offer. With its pristine green space and active urban areas, there is something for everyone. This place is proud of everything about its city. Even the tiniest of attractions like Mill Ends Park, which is the smallest park in the world, being only 24 inches in diameter. This list is just a small sample of things to do in Portland.