13 FREE Things to do in Waco Texas [2022 UPDATED]
By

Marina Yoveva
Also known as the heart of Texas, Waco is located between Dallas and Austin and surrounded by the iconic Brazos River. With a population of 138.183 people, this small city has much to offer when it comes to entertainment. There is always something going on in Waco. Whether you are a local, recurring visitor, or a newcomer, you will find something to do.  Recently, Waco has become somewhat popular because of the Magnolia Market and a popular home renovation television show.
However, it does not mean that is all this lovely city has to offer. There are plenty of other reasons to plan a trip to Waco: Discover mammoths fossil remains; enjoy a free tour around Waco, and get a first basis experience of Wacoian hospitality. Check historical places, including Waco Suspension Bridge, Baylor University, and Indian Spring Park. If you are working on a tight budget, then you are in the right place; enjoy this list of free things to do in Waco.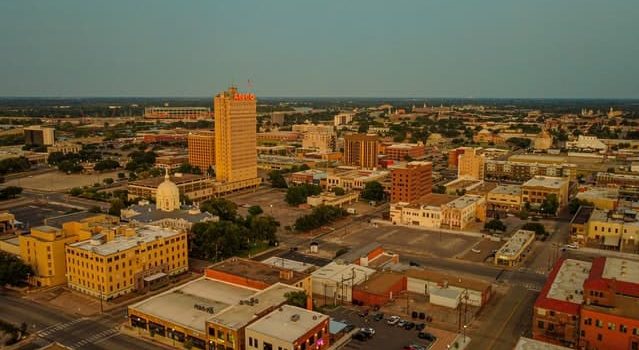 See Also: Places to Stay in Waco
1. Silo District Trolley
The very first thing you must do as soon as you step into Waco is to catch the Silo District Trolley; there is no better way to discover what Waco has to offer than to exploring all the iconic and historical places of this great city. Silo district trolley runs every 25 minutes, from 9:00 am to 6:30 pm, Monday through Saturday.
2. Waco Mammoth National Monument
What better way to surprise your kids than taking them on a day trip to the Waco Mammoth National Monument. Explore the outdoors while learning about these incredible animals that were as tall as 14 feet and used to roam across Texas 200 million years ago. Every step you take in this beautiful national park will feel like traveling to the past, right to the ice age. Waco Mammoth National Monument will leave a lasting impression on children and parents alike.
3. Bear Habitat
The also called "Bearpit" is a required stop and a must-see destination for children and grown-ups alike, no questions asked. Located on Baylor University's campus, the bear habitat is home to two bears called Judge Joy Reynolds (Joy) and Judge Sue Sloan (Lady); they have been at Baylor University since 2001. The bear pit is clearly one of the most visited spots at B.U. Every year, almost 250.000 people, being 5000 of them children, visit the bear pit. Don't miss out on this great opportunity of seen two bears in their natural habitat in a controlled and safe environment.
4. Cameron Park
Seeking adventures has never been so easy; if you enjoy communing with nature, then Cameron Park should be your destination. Enjoy the endless activities this natural wonder have to offer you, like taking a stroll along the Brazos River, hike, and bike or ride a horse along the 20 miles of twisting trails present at Cameron Park.
Let your kids run wild in the three giant playgrounds, catch a fish, enjoy a picnic; the possibilities are endless. Somehow, there are still too many places to discover at this beautiful national park. You can come by every day, and still, you will get speechless and overwhelmed at the many sights you have not explored yet.
5. Brazos River
A perfect way to escape from the monotony is exploring the longest river in Texas in a way no many dares to. Enjoy the beauty of this unique ecosystem in a 2.2-mile loop or a 4.8-mile loop-paddling trail for those accustomed to challenging physical activities. But if you want to remain idle while also enjoying the natural beauty of the Brazos River, then get your fishing rod and some plastic worms or minnows because this body of water is the habitat of several kinds of fishes.
6. Jacob's Ladder & Rock Shelter
Get rid of the daily struggle and the constant stress of being an adult by participating in one of the most beloved and popular activities of Cameron Park. Climb an old, wooden stair that is said to have been constructed two centuries ago. What are you waiting for? Challenge yourself or your friends climbing these one hundred steps wooden stairs.
7. Cameron Park Disc Golf Course
If you are wondering what disc golf is, well, in layman's terms, disc golf is like traditional golf but with a funnier twist. This game consists of throwing a flying disc or Frisbee into metal baskets instead of using a ball or a golf club. Cameron Park Disc Golf Course is the perfect group activity for families and friends to try on a sunny day.
8. Sul Ross Skate Park
What used to be a disused tennis court was renovated in 2015 into a multiple uses day park. Sul Ross Skate Park is the ideal alternative for skating enthusiasts of all ages. It also includes a new basketball and tennis court, ground bowls, new rails, and recreational laws. Bring your kids and their old skateboard and have a day full of laughs while creating new memories together.
9. Indian Spring Park
Indian Spring Park is one of the most iconic free things to do in Waco. This park located in downtown Waco is not only the perfect place to take a stroll along with your family but is also flanked by other historical and cultural spots such as The Brazos River, the Waco suspension bridge, which is the most visited spot in Waco. Every year more than 200.000 people visit this location to appreciate the sight of the sculptures of three bronze riders on horseback herding groups of cattle, which are a homage to Chisholm Trail, a historic piece of Texas heritage.
10. Homestead Craft Village
Enjoy an assortment of activities like demonstrations of woodworking, pottery artisanship, artisanal cheese making, and other engaging activities. While you have to pay for anything you might want to buy, admission is free, but there is nothing stopping you from purchasing a few souvenirs for your loved ones at home. You can enjoy lunch or a savory dessert at Café Homestead, but you can also bring your own lunch and make this outing a picnic day.
11. Waco Suspension Bridge
There is nothing more iconic and historical to the state of Texas than the Waco suspension bridge, built two centuries ago. Go out in the open, and enjoy the sights of the Brazos River, the 11th largest River in America, walk the more than 3 million bricks that form this beloved bridge. If you are planning a romantic date night, then the suspension bridge should be a part of it; at night, this popular spot becomes almost ethereal, with the Brazos River reflecting the moonlight.
12. Magnolia Trails
If you are a fan of the successful HGTV's tv show Fixer-upper, then you definitively have to come by. The magnolia trail is a string of stores, restaurants, and other workshops that have been featured in the successful Chip and Joanna Gaine's television program. Go on a tour, take the free trolley around the area, and discover all the exciting trivia around this popular spot.
13. Magnolia Market at the Silos
Another famous landmark in Waco is the ever-popular Magnolia Market at the Silos, also owned by Chip and Joanna Gaine, famous for their hit tv show Fixer upper. Play free games on site, bring your own food, and enjoy a nice picnic. Explore popular stores such as Silos Baking Co, Katy Ballpark, and Magnolia Seed & Supply.  Magnolia Market is a fast-expanding Market, everyday new shops are being inaugured, so make sure you are not missing anything.
Conclusion
It's no wonder the number of love people have for this small city. Enjoy the hospitality of the people of Waco and feel like another local. Waco is one of those places you have to visit repeatedly. The number of free activities to do in Waco are so many that it is impossible to appreciate it all in just one trip. From kayaking in the crystal and serene waters of the Brazos River to catching fish or visiting Barley university's bear pit is just too much and so little time.
Discover all there is to discover, try new things, and make new memories with your loved ones. Fall in love with the heart of Texas like many people before you. Here in exploreist, we can only hope that all the reasons cited above will make you give this city a chance and find out for yourself why Waco is considered a sight to behold.