20 BEST Restaurants in Bakersfield, CA [2022 UPDATED]
By

Samantha Schoville
Beautiful Bakersfield, California, just north of Los Angeles, is a cultural hub that knows how to eat. Here, we'll take a look at some of the best restaurants in Bakersfield. Historically, it's dubbed as the "country music capital of the West Coast." Fittingly named, it's the home to legendary country music stars Merle Haggard and Buck Owens. Therefore, Bakersfield certainly has a character all to itself. In fact, whether you've come to explore the trails of the Kern River Ranger District (part of the stunning Sequoia National Forest) or to visit one of the city's many museums, Bakersfield offers a plethora of activities.
Definitely, while you're in Bakersfield cap off your experience with eating well. Wide-ranging, the best Mexican north of the border to French and vegetarian cuisine, Bakersfield's restaurants span the culinary spectrum. Actually, there is truly something for every taste bud in this city of just over 800,000 inhabitants. Now, read on to discover the very best restaurants in Bakersfield, California and begin dreaming up your next meal in the Golden State!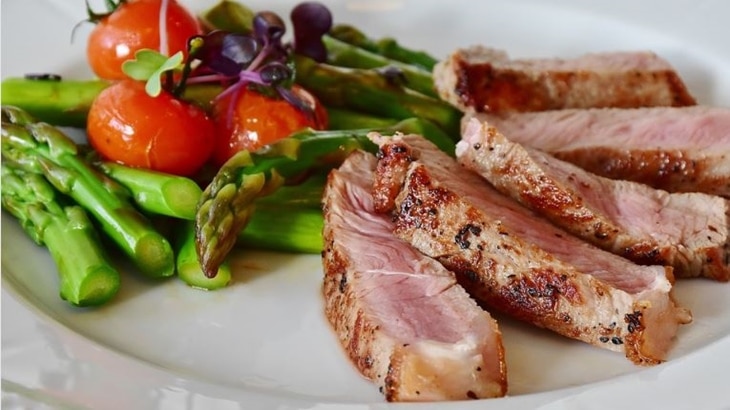 1. Mauricio's Grill and Cantina
Kicking off, our list of the best restaurants in Bakersfield begins with Mauricio's. Highly rated, Mauricio's is everything you could want from a Mexican restaurant at just the right price. Affordable, with the happiest hour around (every day!), the drink prices cannot be beaten ($3.95 for well drinks and wine, $3 for domestic beers). Actually, Mauricio's is a local favorite. Fill up on homemade tortillas, fresh guacamole, and entrees such as Chili Relleno and Steak Fajitas. Welcoming, Mauricio's strives to make its atmosphere friendly. And, it shows in the ambiance. Come to Mauricio's relax, unwind, and celebrate the good things in life.
2. Luigi's Restaurant and Delicatessen
Next, we bring you an iconic Bakersfield Italian joint, Luigi's Restaurant and Delicatessen. Old-world charming,  Luigi's is a family-operated business that was established over 100 years ago. Tempting your appetite, come stock up on specialty meats and cheese, or sit down for a meal on the patio. Authentic, their antipastos, pasta, and sandwiches all transport you to another place and time. Incidentally, don't forget to save space for one of Luigi's delicious desserts such as their cheesecake or gelato. Also, Luigi's knows its wine, and it can be purchased by the glass at lunch or in the bottle at the deli's wine cellar.
3. Nuestro Mexico Restaurant
Needless to say, Bakersfield has no shortage of Mexican restaurants, which is precisely why it's important to know where to go. Actually, the Nuestro Mexico Restaurant is beloved by Bakersville for their fresh salsas, mole, and innovative dishes like tequila-infused flan. Sample their Queso Fundido, or sip on a margarita. Attentive, the detail in the presentation and fresh ingredients shine through on every dish at this real-deal Mexican restaurant.
4. 24th Street Cafe
When you need a greasy spoon diner, look no further than 24th Street Cafe. There, they're always ready to fry up an egg and pour another round of coffee. Specialties abound, veering towards the extra-indulgent such as Chicken Fried Chicken Breast and Eggs, or Pan Fried or Poached Trout and Eggs. Pleasing for vegetarians, there are ample choices like Vegetarian San Francisco Joe's Scramble, and a zucchini scramble. Don't miss out on cinnamon rolls the size of your plate, and for those with a sweet tooth, milkshakes. Clearly, fresh ingredients are evident in the food's taste at this scratch-kitchen-only restaurant.
5. Uricchio's Trattoria
Experienced, Uricchio's has been in business for over twenty years, and their commitment to quality and family values is apparent. With traditional Italian food, as well as a few inventive items on the menu, Uricchio's may make you feel as though you've stepped into Little Italy. An upscale dining room and an extensive wine list make this a wonderful spot for an elegant night out.
6. Wool Growers
Beloved, this Basque restaurant in Bakersville, Wool Growers' name is a nod to the old land. Wool Growers is pretty basic as far as aesthetics go. However,  their home-cooked food like oxtail stew, pickled beef tongue, and breaded veal give a taste of Northern Spain at its finest. Equipped for large groups, and large appetites, bring the whole family to Wool Growers.
7. La Costa Mariscos
Fun, bright ambiance welcomes you to La Costa Mariscos, which now has two locations in Bakersfield. A California-style Mexican restaurant, La Costa Mariscos is perfect for breakfast, lunch, or dinner. Plus, they bring a Sunday brunch starting at 10 am at their Ice House location. Chef's specials include Baja style tacos (deep-fried fish), red snapper, and seasoned, deep-fried tilapia.
8. Hungry Hunter Steakhouse
Huge portions, attentive service, and of course, lots of steaks, are the trademarks of Hungry Hunter Steakhouse. Come for lunch, "early dining" between 5-6 pm, or dinner. Yes, there are many steak options but chicken, lamb, and seafood also grace the menu. Impressive, the wine list adds to the charm of Hungry Hunter Steakhouse, where undoubtedly no one will leave hungry.
9. Black Angus Steakhouse
If you like to shop around for the best steakhouse, Bakersfield offers multiple options for steakhouses. Known for efficient service, expect a quick quality dinner when coming to Black Angus Steakhouse. Conveniently located, as it's just off of Rosedale Highway, this steakhouse is open for lunch and dinner. Have a drink at the BullsEye Bar before dining on steak, seafood, and salads.
10. Hodel's Country Dining
Think homestyle cooking when you think of Hodel's Country Dining. Impressive, the breakfast buffet full of all things comfort-food appeals to guests. Come to Hodel's for a large breakfast or weekend brunch. Additionally, the brunch buffet includes a waffle bar and chocolate fountain. Actually, these are things to love at any age (making it an easy choice for the number 10 spot on our list of the best restaurants in Bakersfield)! Lunch and dinner buffet also doesn't disappoint with light or heavier fare which will please every palate.
11. Cope's Knotty Pine Cafe
Eggs served your way is Cope's Knotty Pine Cafe's specialty. Pleasingly diverse, choose eggs over-medium, over-easy, sunny-side up, scrambled—you name it. In fact, Cope's is ready to deliver breakfast classics until closing at 2 pm. Reasonably priced,  meals come at under $10, with portions are big enough for the largest appetite. Furthermore, enjoy a special menu for seniors and children, with the option of ala carte sides.
12. Bootlegger's Craft Pub & Eatery
Bootlegger's is a fun watering-hole vibe where daily specials include craft beer flights. And, Wednesday's karaoke and $5 mules attract customers. Celebrating the renunciation of prohibition in the 1920s, Bootlegger's walls proudly display timepiece photography from the end of that era. Wide-ranging, the menu includes dishes like fish and chips, pulled pork sliders, and a build-your-own-burger (BYOB). Relax and enjoy a slice of American history that Bootlegger's aims to memorialize.
13. Black Bear Diner
Come with a hungry bear's appetite to the Black Bear Diner where they specialize in breakfast. Humorously, all menu items are playfully named to go with the theme. There's Bear Claw French Toast (made from bear claws), Bear's Benedicts, and South of the Cave items (Mexican-inspired dishes). Cute and calorie-conscience (caloric intake is included in the menu), it's likely that whatever your best intentions are, you will push your waistline a bit here. Additionally, lunch and dinner are also available, capitalizing on comfort food, as well.
14. J's Place
J's Place is known for homestyle, Southern cooking, which is harder to find in this part of the country. From catfish tacos to the classic chicken and waffles, J's brings the charm of the South to you. Weekday specials include chicken and dumplings, and Sunday's white beans and turkey wings. So, come to J's to unwind and enjoy a regional taste of the South.
15. Mexicali
Family-owned and operated, Mexicali has been making Mexican food for over 50 years. In fact, it started in 1939 and Santos Gamez created authentic dishes. Mexicali serves classic dishes like sopas, tostadas, tacos, and enchiladas in Mexican-American style. Notably, the restaurant's considered a staple for Bakersfield diners. Mexicali is a wonderful family restaurant that is ready to serve yours.
16. Benji's French Basque Restaurant
Exemplifying the Basque diaspora in Bakersfield, Benji's French Basque Restaurant is known for comfort food and large portions. Rustic, the decor's pleasing. Plus, unpretentious food and welcoming service make it easy to love Benji's. Try the pickled tongue, beans, and for dessert, the souffle. Order family-style and the sides come out ready to pass. Deliciously, expect an all-around memorable experience. Remember, don't skip on Benji's when in Bakersfield.
17. Brimstone
Easily, this is considered one of the best restaurants in Bakersfield. Brimstone is set within the Padre Hotel and offers quick bites and drinks. Conveniently, it's a great place to watch a game (TVs abound), or to catch up with friends. Relaxed, Brimstone is casual, yet sophisticated with refined takes on familiar foods. Sample local greens that get dropped off daily, or go for an innovative flatbread. Happy hour (served from 3-6 pm) and weekend brunch are also highlights at Brimstone.
18. Woolworth Diner
Formerly, this was an old Woolworth building. Now, Woolworth pays tribute to a time passed. Iconic diner decor, as well as menu items, make Woolworth a fun place to pretend you've returned to a different era. Come for burgers, hot dogs, and milkshakes, to truly feel the Americana atmosphere. Original, the Woolworth's storefront is still intact, adding to the atmosphere of an old-time luncheonette.
19. Temblor Brewing Company
Temblor Brewing Company is the perfect spot to grab a cold one and unwind. Popular, it's known for Tuesday Jazz Nights. Additionally, Temblor also hosts comedy, trivia, and art shows. A large industrial space makes dining unique, and brewery tours are offered selectively, with dates on the website events page. Temblor's food ranges from salads and soups to sandwiches and burgers. Known for a fun time, Temblor knows how to play.
20. Noriega's
Last but not least, is Noriega's, a Spanish restaurant with a long history of being in Bakersfield (since 1893). Once a boarding house as well as a restaurant, it is recognized as the oldest and last Basque boarding house in the world! Honored by the James Beard Award in 2011, as an American classic, you simply must head to Noriega's. Dine on cornish game hens, lamb, and oxtail stew, and baked or fried chicken, done Basque style.
Conclusion:
Bakersfield's diverse cuisine ranges from Mexican to Southern home cooking. Thus, it brings a taste of Spain and France along with a juicy steak on a Friday night. Clearly, there is no shortage of delicious options when visiting Bakersfield in Southern California. Uniquely crafted, enjoy the cocktails, a walk back in history, or enjoy a meal that will transport you to another part of the world. Bakersfield is waiting for you to join in on the endless fun this city just outside of Los Angeles provides. Whatever you choose, dive into these mouth-watering dishes, with this list of the best restaurants in Bakersfield as your guide.