Warning
: DOMElement::setAttribute(): ID wpgmza_tolls_140 already defined in
/home/sweetspi/exploreist.com/wp-content/plugins/wp-google-maps-pro/includes/class.directions-box.php
on line
126
As the new year approaches, many travelers are gearing up for the start of the 2020 travel year. This means that there is no shortage of travel companies offering deals in the hopes of you investing your tax refund. While this will help you craft your dream vacation while maintaining a budget, it's important that you invest your hard-earned dollars into a vacation that is worth the money. This list of things to do in Seattle provides a glimpse into some of the best destinations, restaurants, and tours that highlight the brightest gems of the Emerald City.
Whether you are looking for educational, historical, arts and culture, or simply an international flavor experience, this list has everything that you need to plan your vacation so that every traveler can get a taste of some of their favorite travel preferences in a Pacific Northwest adventure. Now sit back and let this list transport you to the vacation of a lifetime.
1. Chihuly Garden and Glass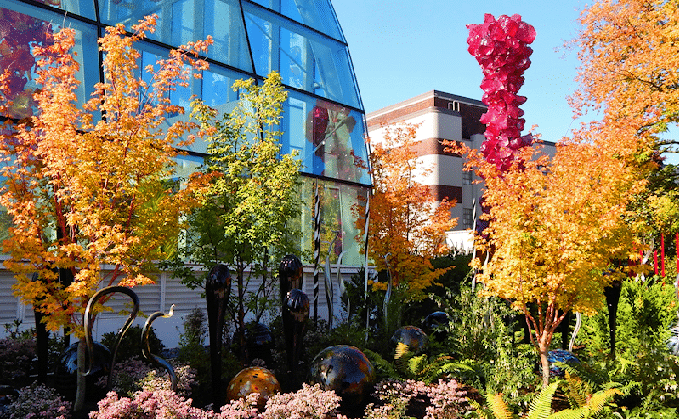 This first entry on the list of things to do in Seattle features handblown glass sculptures highlighting exotic plantlife and sprawling gardens. This glass-enclosed botanical garden is perfect for an afternoon of beauty, and with the many themed events like Yoga Under Glass, Glasshouse Zumba, and Seasonal Holiday Parties, this is one location that you will always want to visit this traveler favorite. 
2. Shuckers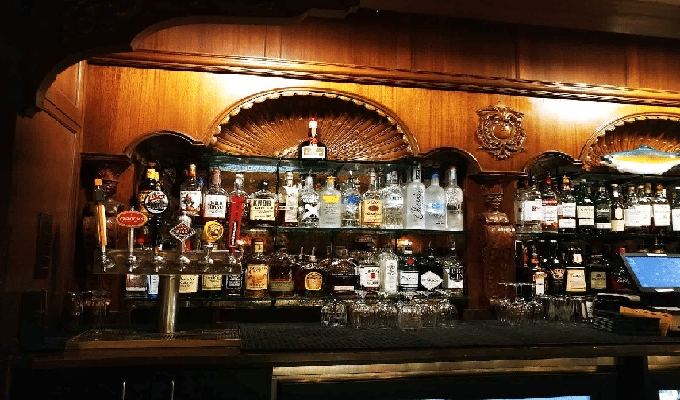 This American cuisine and fine dining seafood restaurant will give you all the local flavors and some family favorites with indulgent dishes like Oysters Parmesan, Fennel Pollen, Spring Peas Soup, and Grilled Halibut. This location will give you a luxury dining experience without straining your wallet, making this a local addition to the list of budget-friendly things to do in Seattle. 
3. The Museum of Flight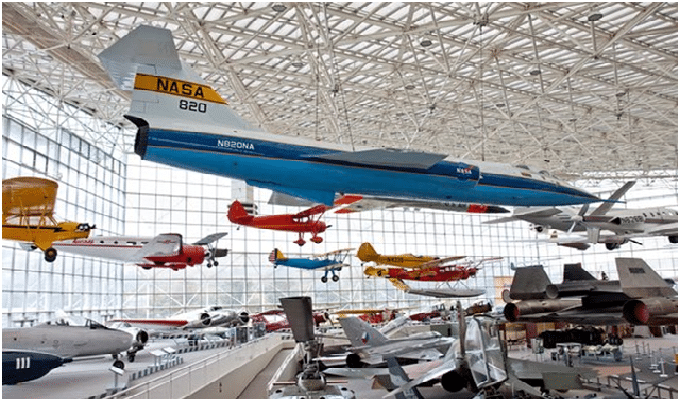 This next destination is sure to enthrall any aircraft enthusiast. Visit the Museum of Flight and explore the many historical aircraft of the past and present. This thing to do in Seattle will give you an up-close view of the most influential aeronautical marvels, and you can explore the many aircraft in the restoration process as you watch engineers recreate the original designs and details that have been lost over the years. 
4. Tilikum Place Cafe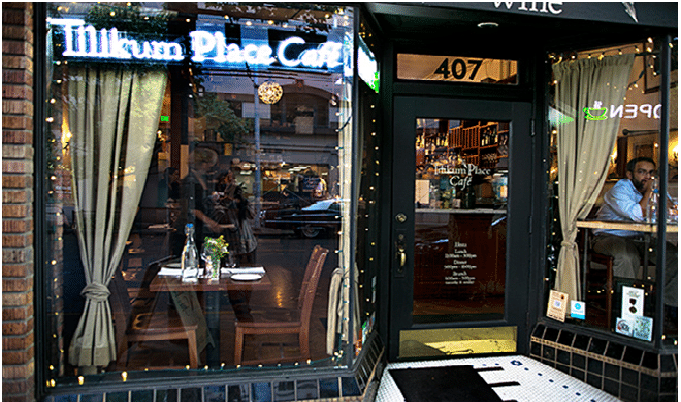 This next restaurant on the list of things to do in Seattle provides great dining and atmosphere with a fantastic view of Seattle's iconic Space Needle. Open daily, this location features locally sourced seafood, hand-cut pasta, daily meat and cheese board specials, and exquisite desserts like house-made ice creams and sorbets. With so many expertly crafted dishes, this local destination will provide a personalized dining experience. 
5. Pike Place Market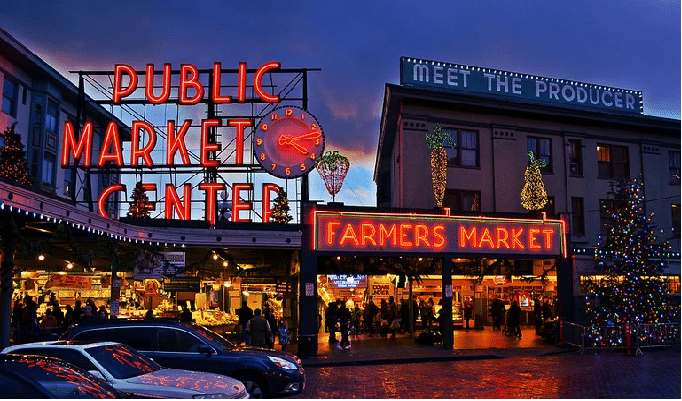 If your travel experience cannot be complete without a day of shopping, then this next thing to do in Seattle will take you on a local market experience as you explore the many shops and small businesses that craft Seattle's unique culture. Build your own gift basket or explore 20 Years of Holiday Buttons while you enjoy one of the many improvisational and comedy acts that this great destination has to offer. 
6. Skillet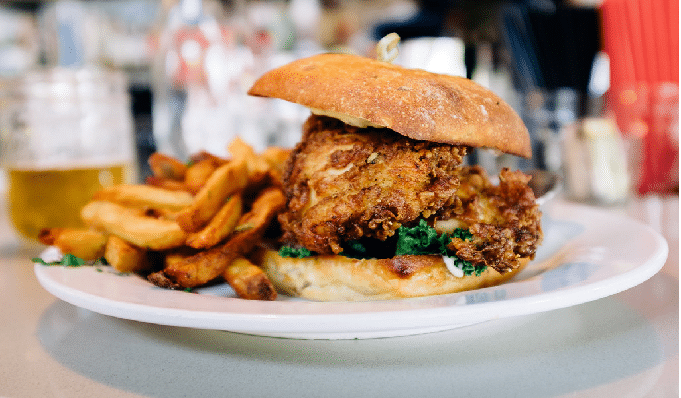 Nothing makes a traveler feel at home quite on like the classic diner experience. Skillet Diner provides visitors with the classic comfort food of an American diner in a modern atmosphere. All ingredients are fresh and locally sourced. With menu options like Poutine, Cheddar Bacon Hush Puppies, and Mama's Meatloaf, every diner can find that homemade taste that makes them feel like they have found their home away from home. 
7. Washington State Ferries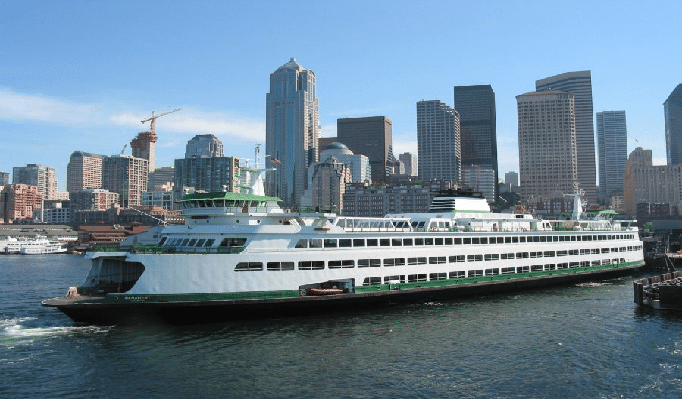 Experience the scenic waterways surrounding the bustling city as you get the best view of the Seattle skyline with this next thing to do in Seattle. This is one of the many traveler favorites because of its budget-friendly ticket options. With many tour options like the Wine tasting Day Tour, you will get a flavorful history lesson and a day out on the water.
8. Vons 1000 Spirits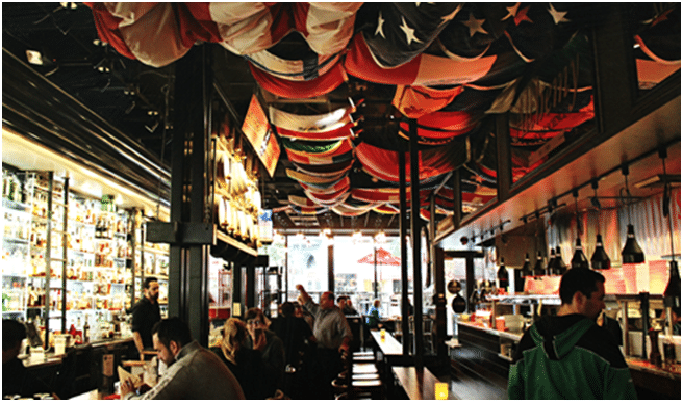 For over 100 years, this next destination has the food and great spirits that have stood the test of time. Vons wants to bring its diners housemade sourdough and small craft batch spirits in an atmosphere that caters to a variety of diners and events. The unique flavors of this kitchen are built on a full-scratch philosophy where everything is locally sourced and made from scratch to craft the most robust and unique flavor profiles in every dish.
9. Sky View Observatory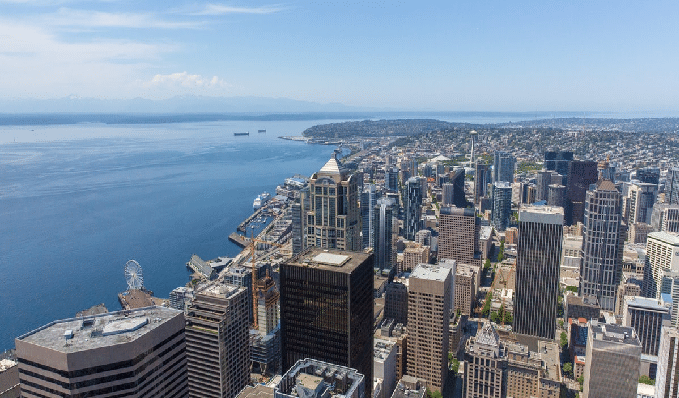 At Sky View Observatory, you can get a full, unobstructed view of the best sights in Seattle. This observatory is the highest location in the city, so you will be sure to get a full panorama of the city skyline and watch the world-famous sunset without having to traipse to the top of a mountain. This is one of the many traveler favorites in the list of things to do in Seattle.
10. The Pink Door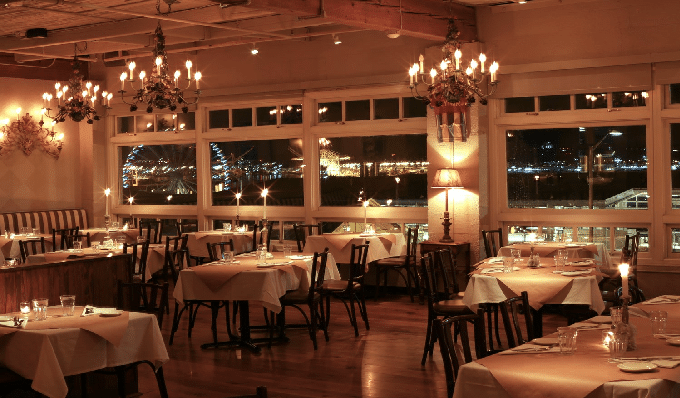 This next location is a traveler favorite for a rooftop dining experience. This location has been dedicated to an artisan-crafted authentic, locally sourced Italian dining experiences since 1981. Experience the artful craftsmanship in dishes like Pappardelle All Ragu Bolognese, Crispy Duck Leg  Confit, Bitter Winter Salad, and Oven-Roasted Carrots and Celeriac as you take in the scenic views and unique culture of a Seattle evening. 
11. Kerry Park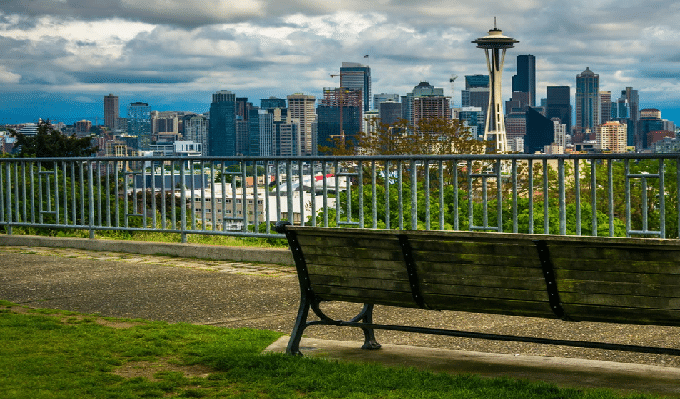 If you're looking to explore the sights of Seattle without leaving the city, then this next stop on the list of free things to do in Seattle will bring nature and city life to the center stage. This tranquil oasis in the center of the bustling city will give your picturesque vies of the Elliot Bay Ferry System and multiple footpaths to explore the native foliage for an exquisite Seattle outing. 
12. Saffron Grill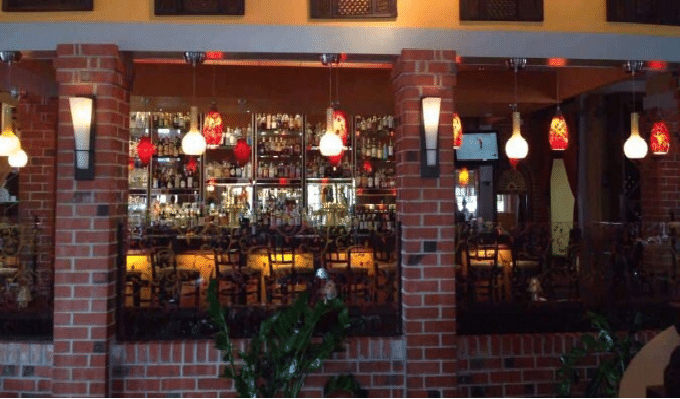 Once you have your fill of Seattle seafood, consider filling your plate with the authentic Indian cuisine of the Saffron Grill. This location has an extensive menu of traditionally prepared Indian flavors built to your tastes. All the menu items can be altered to your preference of spice level and protein options, making this location a must for vegetarian and vegan diner. 
13. Hiram M. Chittenden Locks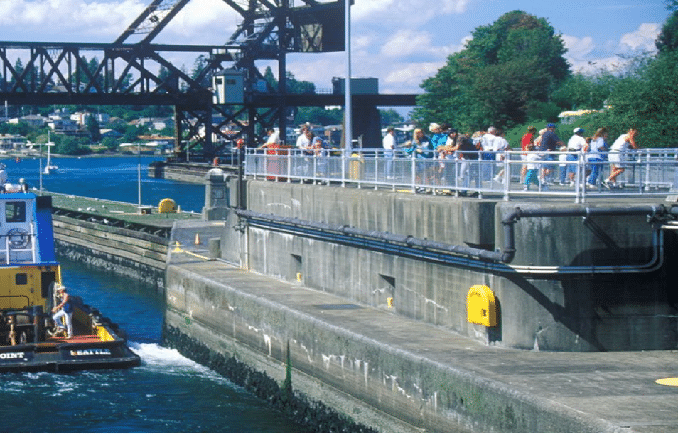 With a variety of outdoor activities like picnics, concerts and wedding venues, and a world-renowned botanical garden, this historical attraction will give you an individualized tour of one of the busiest locks in the nation. Enjoy the seasonal salmon migration and explore the museum as you learn more about an important port in U.S. trade history at this family-oriented thing to do in Seattle.
14. Mamnoon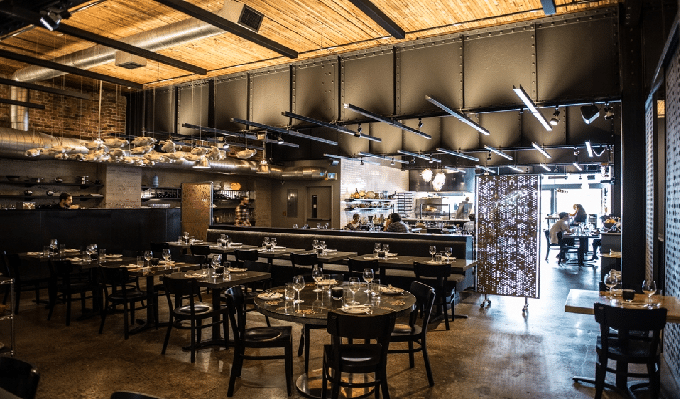 The best part of traveling is leaving your comfort zone and trying new experiences. this nest entry on the list of things to do in Seattle will inspire your adventurous side with authentic Lebanese flavors. This location is a traveler favorite for its unique flavors and the variety this restaurant adds to the unique Seattle experience, making this destination a must on the list of things to do in Seattle. 
15. Woodland Park Zoo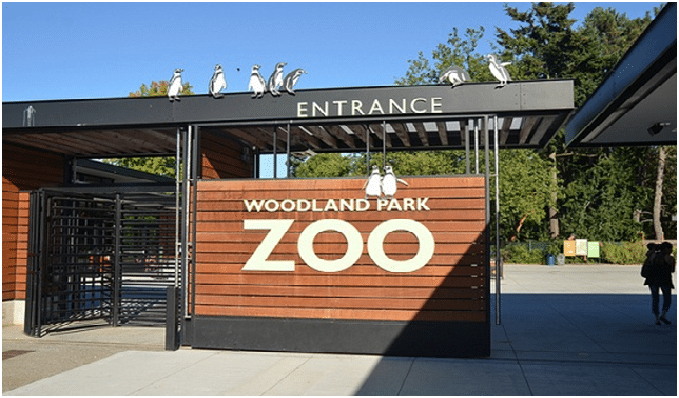 This next destination for things to do in Seattle is a certificate in excellence winner for traveler satisfaction. Visit the Woodland Park Zoo and learn about the many exotic species from around the world as you support an organization dedicated to wildlife conservation and maintaining the delicate ecosystems throughout the world. This location is open all day and offers individual and group tour experiences.
16. Whole Food Market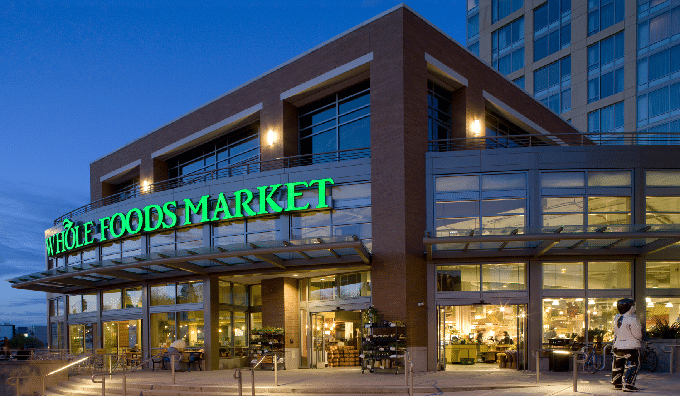 When traveling, the expenses of just getting to your destination can be overwhelming. Instead of adding fuel to that hole burning in your wallet, consider looking for budget-friendly dining options. This next entry is one of the many affordable things to do in Seattle and is perfect for the traveler who loves buffet-style dining. This location offers American style cuisine and promises a variety of vegetarian, vegan, and gluten-free options to satisfy anyone looking to save their travel fund for the sights. 
17. T-Mobile Park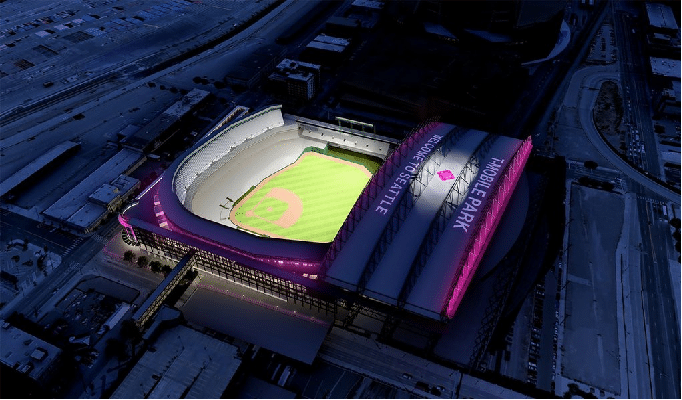 After taking in the sights, consider spending the evening enjoying one of the nation's favorite pastimes with the American League's Seattle Mariners. Explore the historic park and enjoy the many delicacies like sushi, gourmet burgers, and Belgian waffles as you check off this baseball landmark from your bucket list. With so many attractions in one place, this is another fun thing to do in Seattle with kids. 
18. Plum Bistro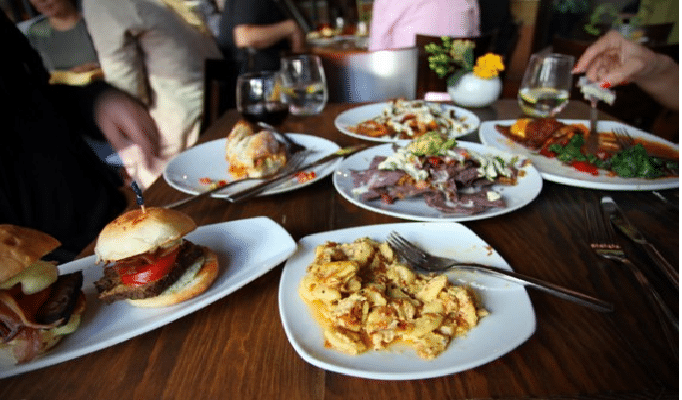 For a dining experience that has a little bit of everything, consider this vegan bistro that opens early and closes late. Featuring daily happy hour, housemade soups and sandwiches, this bistro gives a cozy atmosphere and friendly serving experience that will make you feel like a local. Try options like Avocado Scallop Ceviche, Buffalo Portabello Burger, and Black Truffle Gnocchi. With so many tastes inspired by international cuisine, you are guaranteed to leave satisfied. 
19. Space Needle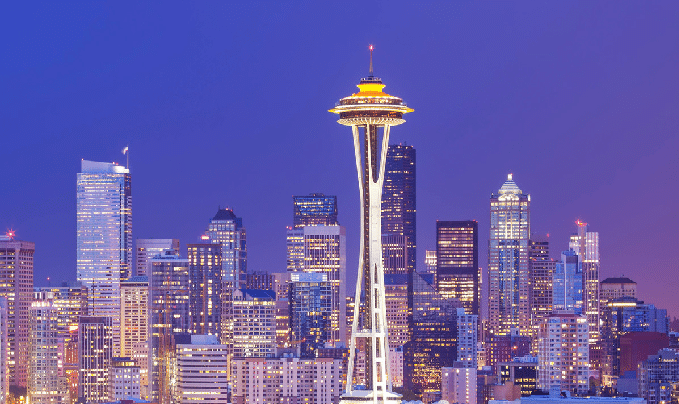 A staple on the list of things to do in Seattle is a landmark that is most commonly associated with the Emerald City. The Space Needle is a must-see for any visitor or resident of this great city. For over 50 years, this destination has brought travelers from all over the world to enjoy a 360-degree view of the coastal city of Seattle. Feel like you're on top of the world. 
20. Discovery Park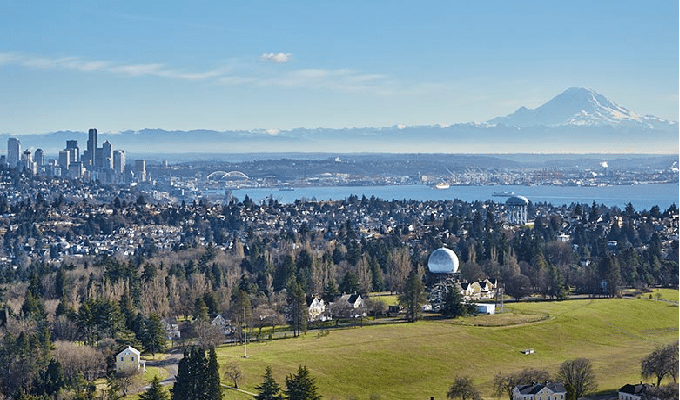 Last but certainly not least on the list of things to do in Seattle is a destination that allows visitors to explore the natural wonder of the Northwestern Coastline. Discovery Park features winding pathways and tours where you can interact with local wildlife with experiences like the Salmon Bay Walking Tour, Kid Discovery Park, or reserve the Discovery Park Environmental Learning Center to get the most out of your tour.
Conclusion
Now that you have discovered the many things to do in Seattle, including budget-friendly and kid-friendly, you are ready to pack your bags and book your hotel. Seattle with its many cultural experiences has truly lived up to its nickname as the Emerald City with its timeless views and fanciful sunsets, you will feel as though you have been whisked away to a fictional world.
Whether you are traveling for business or simply to explore one of the many oceanside cities of the west coast, this list has explored both the bucket list entries that will show you the true gems of the Pacific Northwest.