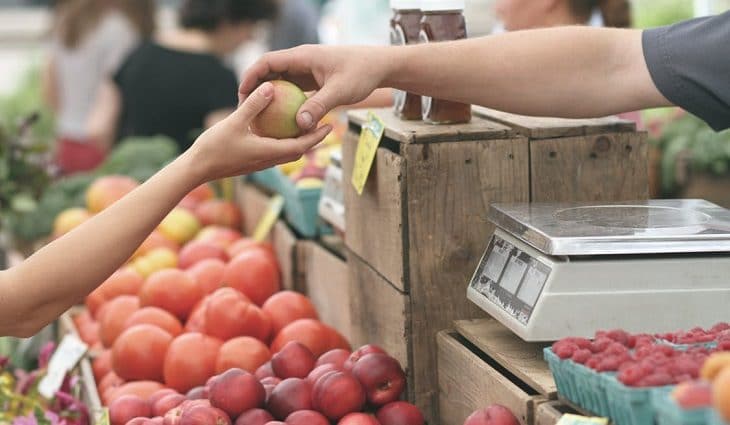 Phone: +1 904-354-2821
Address: 1810 W Beaver St, Jacksonville, FL 32209, United States
Website: www.jaxfarmersmarket.com
Hours of Operation
Admission Fee
7 am – 6 pm (daily)
Closed on Thanksgiving and Christmas Day and with early closing on Christmas Eve, New Years Eve and New Years Day.
Description
The Jacksonville Farmers Market opened officially in 1938, is still going strong today and won a Jax Best award for 2019.
Florida's oldest farmers market is known locally as the Beaver Street farmers' market and plenty of wholesale fresh produce is bought and sold here each day. The Jacksonville Farmers Market hours make it convenient for shopping, as it is open from dawn to dusk every day of the year. Much of the produce is provided by small-scale local farmers and local chefs find the Jacksonville Farmers Market the ideal place to buy their fresh ingredients, such as fruit, vegetables, and herbs, direct from the market.
The market features more than 200 vendors selling fresh fruit and vegetables, bread and bakery produce, honey, jams, herbs, flowering and herbal plants, meat and fish and seafood, including the locally favorite Mayport shrimp. Vendors tend to come and go, making each visit more interesting as new stalls appear.
However, it is not all about fruit and vegetables and other fresh produce, as there are also stalls available selling handmade arts and crafts by local artisans. Before or after browsing the market to your pleasure, Andy's Farmers Market Grill comes highly recommended for enjoying breakfast, lunch or a quick tasty snack and refreshing drink.
Jacksonville Farmers Market directions place it near the center of the city, just minutes from Downtown in Beaver Street.
Read Also:
Jacksonville Farmers Market Reviews
Jacksonville Farmers Market reviews hail the market as being a great location to buy fresh produce of all kinds. Some did say Jacksonville Farmers Market prices weren't cheaper than buying from Walmart, but most say the produce is so fresh, it is worth the money.
Some people wrote the market needs to develop a bit more, but locals were quick to point out that the market has been running for many decades. While vendors do tend to come and go, the market keeps running, with new options added all the time. One visitor mentioned a new addition called Green Spot which had a fresh lemonade bar which they highly recommended.
Another reviewer stated there was a good selection of vegetables, fruits, plants, and bakery goods and that the prices were, on the whole, reasonable. As the Jacksonville Farmers Market is open seven days of the week (with the exception of Thanksgiving and Christmas Day), people who travel from Tallahassee find the market very convenient.
There's always someone who will complain, however, as one reviewer pointed out that the freshness of the produce on sale varies, warning people to check carefully before buying. They also mentioned that while the market seems to be a safe place, people should leave their jewelry at home and keep an eye on their purses.